Whether to include a Slider in web design is a debatable issue. Some developers dare to say that sliders are like ghosts from the past and that, nowadays, their inclusion is like taking a backward step, and many other things, which are not all baseless, by the way. Many artists use endless pages, tabs and other tricks to feature their content. However, the myth that sliders are dying is a great exaggeration. Different techniques and approaches to visual content presentation existed almost since the beginning of the virtual world, though they were not as varied as they are today due to the lack of experience and specific technologies.
It's safe to say that it's too early to talk about a complete refusal to use sliders as they are really helpful when it comes to showcasing content in an impressive manner. First of all, sliders are beautiful. They are perfect attention grabbers, and people like following the dynamic content. What's more, sliders save web pages from clutter as you can post as many images as you need without the risk of making your layout appear messy.
If you also use sliders in web designs, this collection of WordPress themes with awesome image sliders should capture your attention. See how other designers style their visual content and inspire or use the themes gathered below with all their cool features. This will save your having to wear a thinking cap all the time during the whole process of working on your next design.
1. Monstroid WordPress Theme
Monstroid is a theme that has everything you might need for a modern website, and one of its awesome features is MotoSlider. In the demo below you can see the slider in action. It lets you use images, text blocks, videos and animation to ensure the best possible browser experience for your visitors.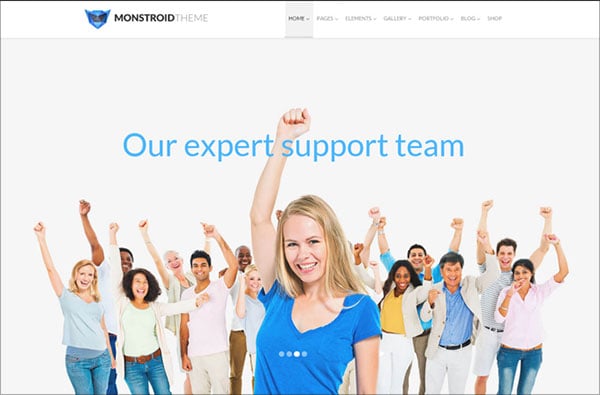 2. Stone
Stone is a clean, high-quality WordPress theme with boxed layout. The slider here plays an important role in showcasing your works and grabbing the user's attention. Typography is another crucial element of this theme. The combination of 'Righteous' and 'Ubuntu' Google Fonts fits perfectly into the overall design.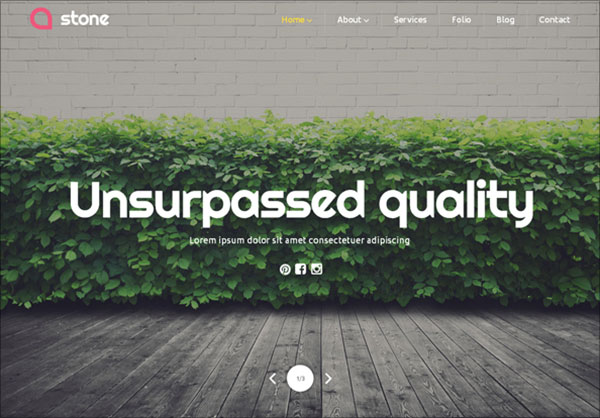 3. Olsen
Olsen uses a stylish slider for a fashion blog. It showcases the latest articles in an easy-to-navigate way. You can click the 'Continue reading' button to read the full post.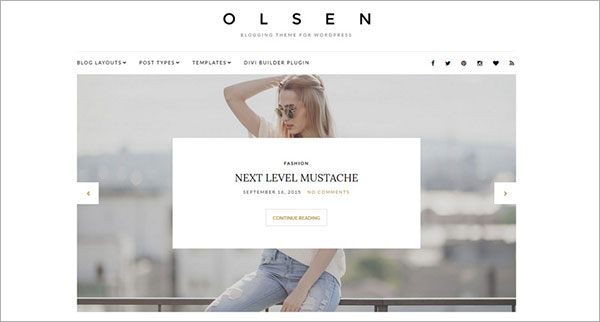 4. Science Responsive WordPress Theme
A full-screen slider looks really impressive here. The theme promotes a strong emphasis on visuals and that is why you should make sure of using high quality images with it.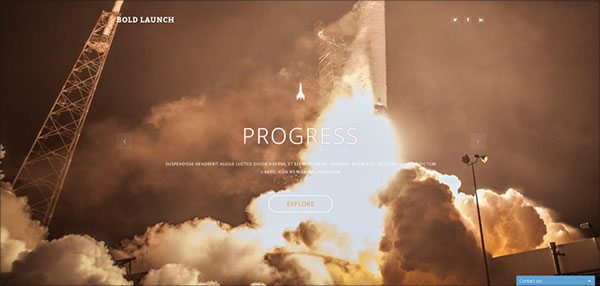 5. Shuttershot
Here's one more example of a slider as a home page design. However, here the menu is positioned horizontally. It is semi-transparent, which blends with the general layout style.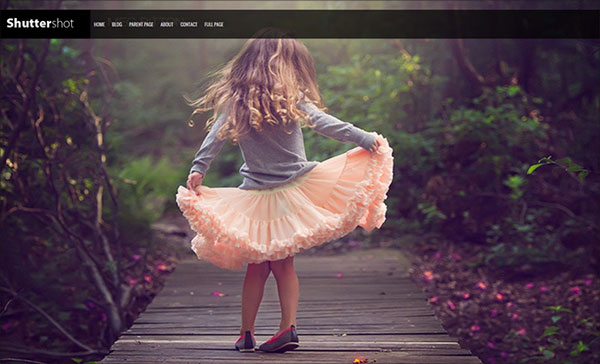 6. Speed WordPress Theme
Here the huge slider creates the requisite professional atmosphere on the site. Main menu, company logo, contact phone and corporate slogans are placed over its images. The theme also has a color-picker that allows you to change the accent color with one click.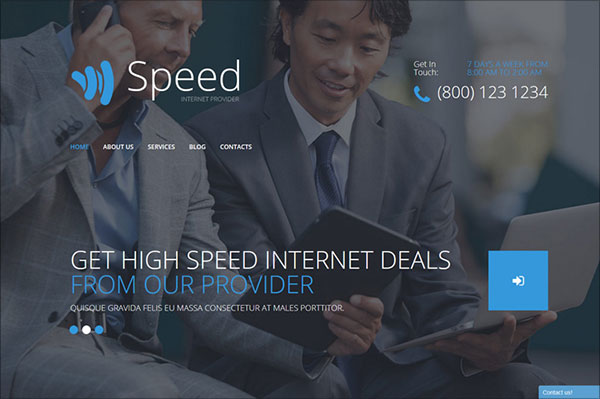 7. Pastries WordPress Theme
The theme features a great slider solution for a bread/bakery website. Company logo and menu are placed over the featured images as well as a semi-transparent text block with navigation radio buttons. Looks yummy.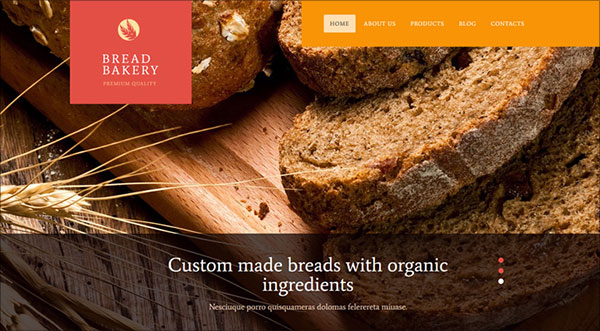 8. Olivie
This theme has a simple static layout in light pink tones. Slider endows it with some sophistication and action. A low-key web page turns into a trendy one.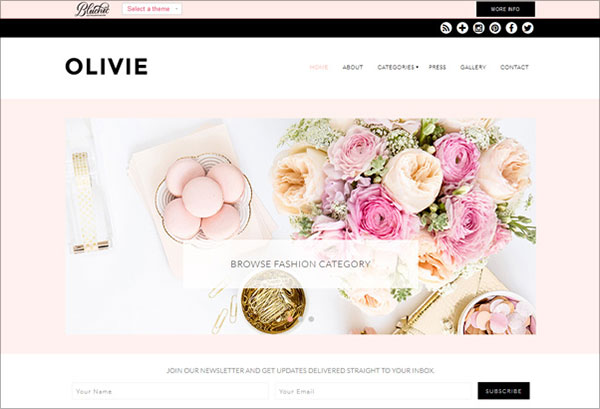 9. Welinson WordPress Theme
Don't you think that the slider makes this theme for scientific companies much more dynamic and interesting to view? It demonstrates experiments carried out by the scientists. We can see how they manipulate all these test tubes and flasks filled with colored liquids.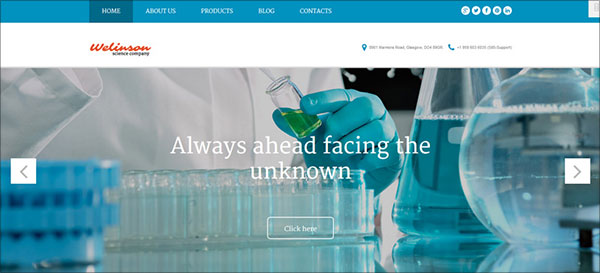 10. Dentic WordPress Theme
This is the case where clean slider images seamlessly blend with the rest of the layout. The theme is implemented in a light, subtle color-scheme, which makes it a great choice for a medical website.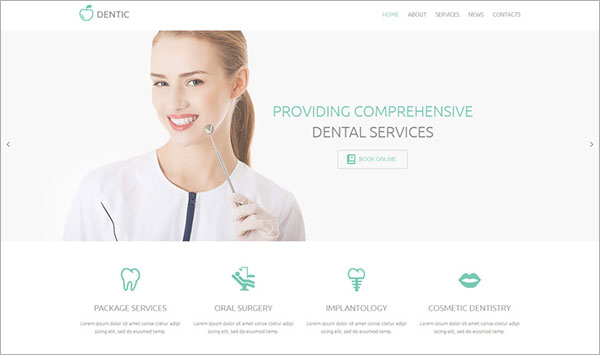 11. Helix
The home page of this website is actually a huge slider, which is bold and minimalist, yet catchy in design. You see only changing images and the main vertical menu bar with logo and social media icons on it.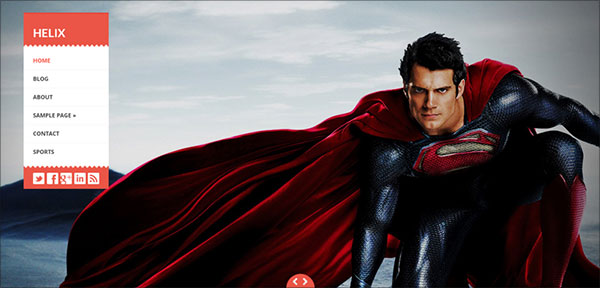 12. Sweet Cake
A very cute slider surrounded by wavy edges. Photos in soft pastel colors and retro fonts add special charm to this website's layout. A sweet tooth won't be able to resist this temptation.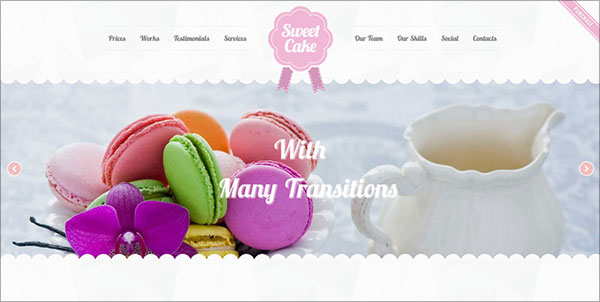 13. ProIndustry WordPress Theme
This slider, with a superimposed transparent header, shows the company's abilities to the viewer. The main menu has a lower position on the page, so nothing prevents us from noticing it. The website definitely makes a deep impression on the user.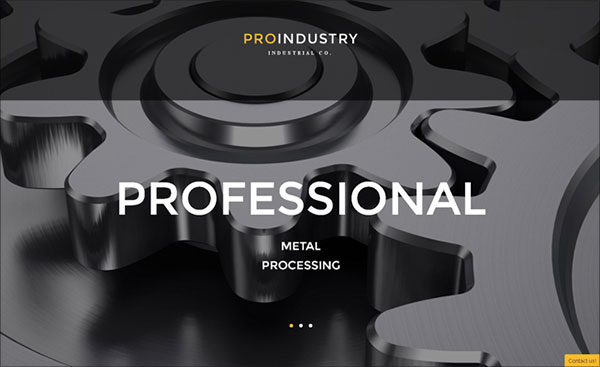 14. Buler
Here you see a grungy slider with image-based navigation. Looking at it, the user gets the message that shoes by this manufacturer will serve their owner for a very long period of time no matter how much wear and tear the shoes are subjected to.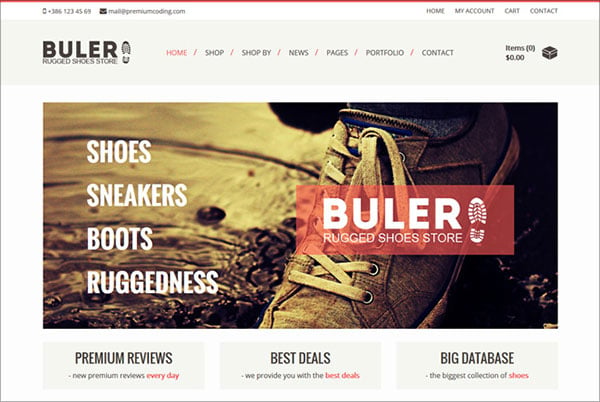 15. Travel Guide WordPress Theme
No travel agency can manage without spectacular shots taken at the most exotic places on the planet. This travel guide theme attracts users to foreign countries by displaying in the slider their possible destinations of interest. Are you ready to hit the road?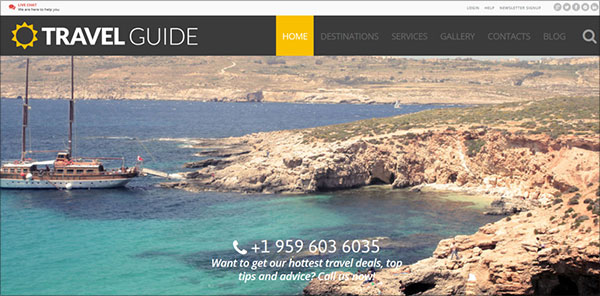 16. Adam & Eve
Actually there are two small sliders on the page here. An original solution, especially in combination with retro ribbons and stitches. Looks rather touching.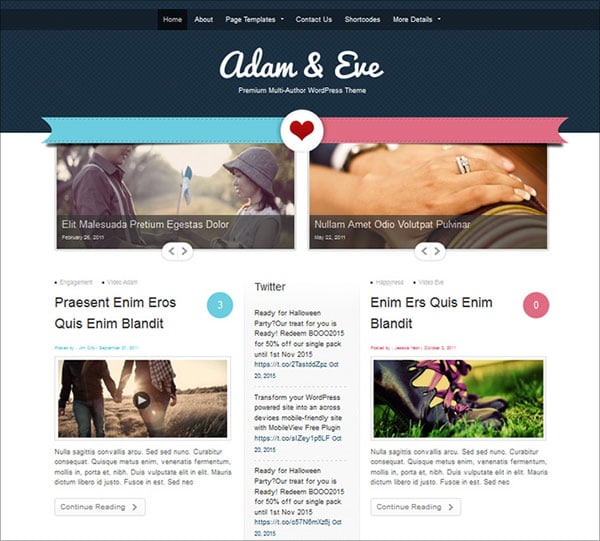 17. Hotels Responsive WordPress Theme
Here slider images are framed. This makes the layout hierarchy even clearer and draws more attention to the hotel environment photos that are exhibited.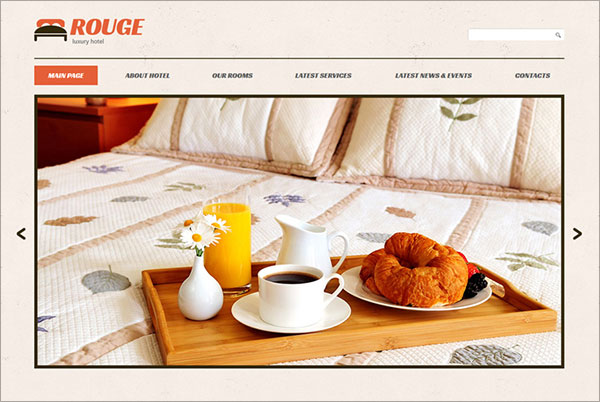 18. Save the Date
Here you see a very nice and romantic slider. The designer styled it in the format of a photo album, which is a great idea for this kind of site.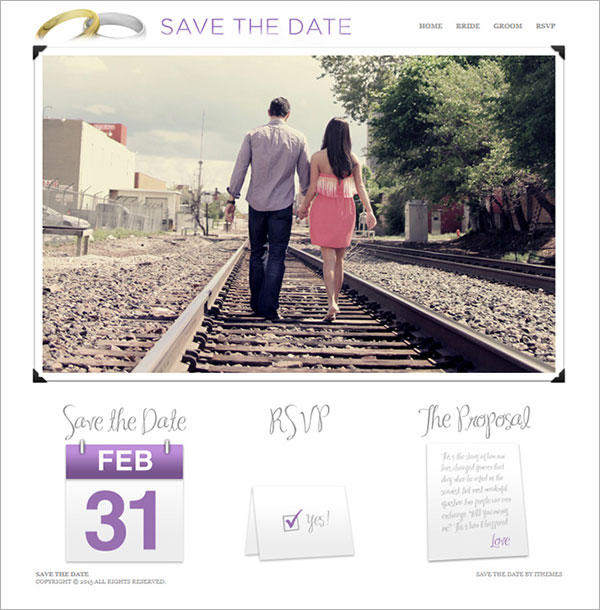 19. Diamond
A very interesting website design. The full-screen slider has image-based navigation – those circular thumbnail pictures at the bottom of the page. The main website navigation is located in the left sidebar.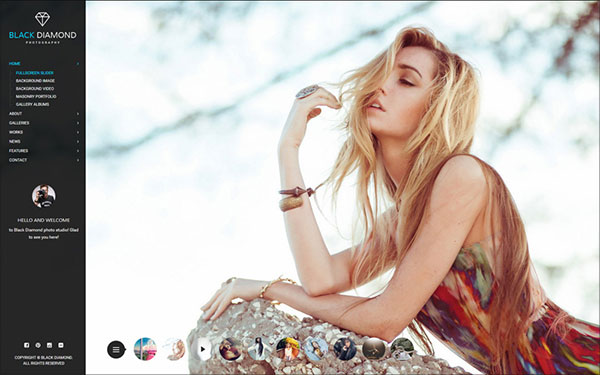 20. Alex Cafe WordPress Theme
Slider images look really mouthwatering here. They are constantly changing showing the best dishes served at the café.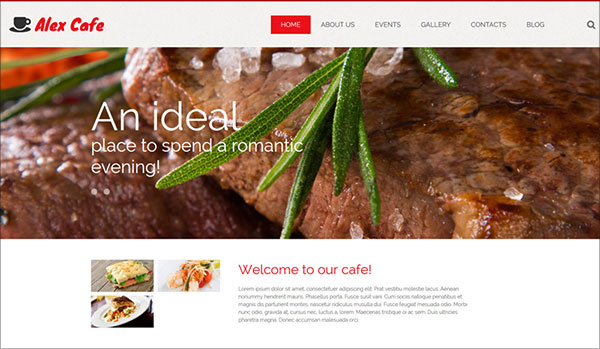 That's all for now. We hope you liked the themes showcased here and found some really awesome slider solutions. If you have found the theme that fits the project on which you are working, this will considerably simplify the process for you. Just play with colors, upload your photos and content and you are done. This link is recommended for newbies in web design. Here you will find practical guides and acquire basic knowledge on how to design a website from scratch.
Please don't forget to leave your feedback in the comment section. Which themes did you like? What do you think about sliders? Was this blog post useful to you?
Best Premium WordPress Themes 2015 You would love to buy:
Tags: wp themes 2016, wordpress themes 2016,