There are few things that a graphic designer can't live without, out of them one of the prerequisite is the personal laptop to work on, a smooth desktop which he can carry with himself wherever he goes, and a laptop from where he can operate and ready to perform the tasks in the work place. In this world where we want safety for ourselves, we want security for our gadgets and devices too.
Obviously we can't fret about the safety measure all the time so for the out most protection for a laptop, we deadly require laptop bags and cases. Laptop bags should be shock proof, so when in the worst case scenario if it falls down, it does not meet scratches on it. It is basically to secure the laptop from extrinsic harm whereas to avoid any malfunction we also require inner safety measure and for this, antivirus for Mac can do a great deal.
My today's post is all about 10 best MacBook Air/ Pro laptop bags & bag cases for graphic designers that may provide you with best options to keep your laptops safer in the bag.
1. Brown Leather 13, 14 & 16 Inch Laptop Bag
Compatible with Macbook Air, Macbook PRO, Toshiba, Sony, Dell, Chrome Book, Ultra Book & HP. If you are a graphic designer and looking for a decent Laptop bag or even an office professional. JL Pro is the best choice which is economical made with high quality soft premium leather with shoulder strap for easy transportation and travelling. Back and front pouch for carrying papers & sketchbooks/notebooks.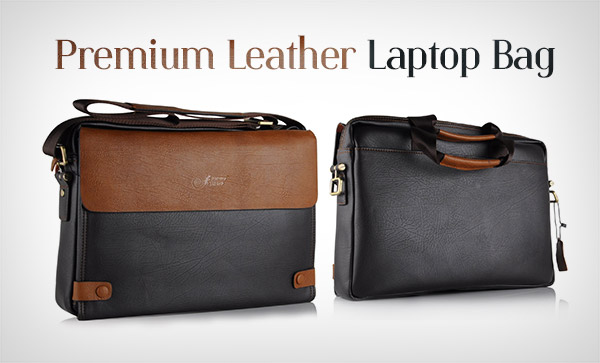 2. Targus Thin Canvas Slipcase for MacBooks
If you are looking for fancy cheap laptop bags then Targus will be the best canvas bag you can get. compatible for all 14 inch, 13 inch MacBook Air and MacBook Pro. Targus has soft micro-suede interior which adds more protection and scratch free soft cotton canvas. Front pocket can be expandable to add mobile phones/sketchbook or even stationery items. Shoulder strap can be removed as well.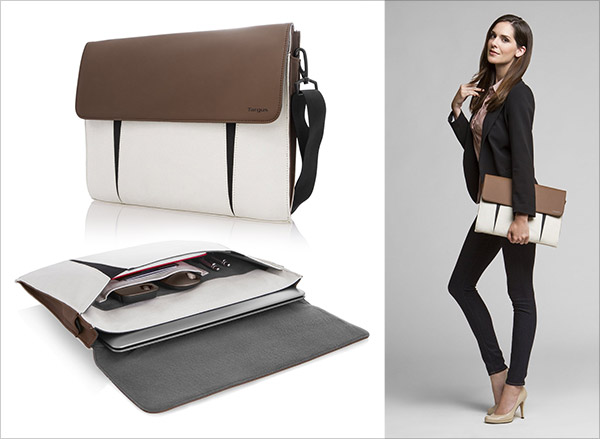 3. JOMEI 15-15.6 Inch Shockproof, Waterproof Computer Laptop Bag
We all want to carry our laptop in comfort so we want it be shockproof if ever dropped. Jomei Laptop bag is perfect for office professionals & executives. It can carry your laptop, tablet, books and a separate zip pocket for your mobile. If you travel often and move from one place to another for meetings then don't wait for any second option and buy a Jomei Laptop Bag today. Now available in 5 different colors.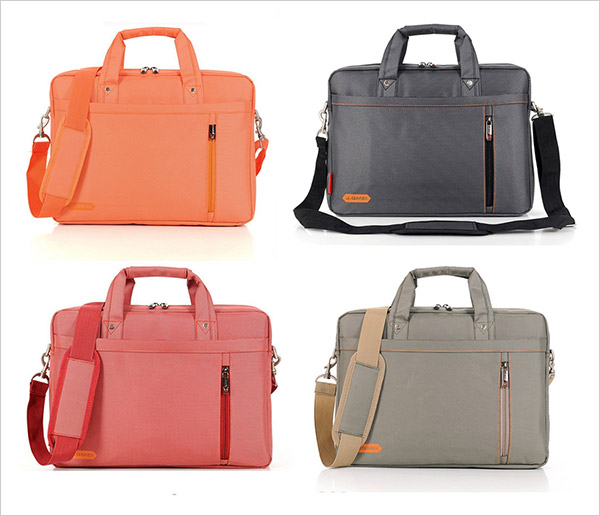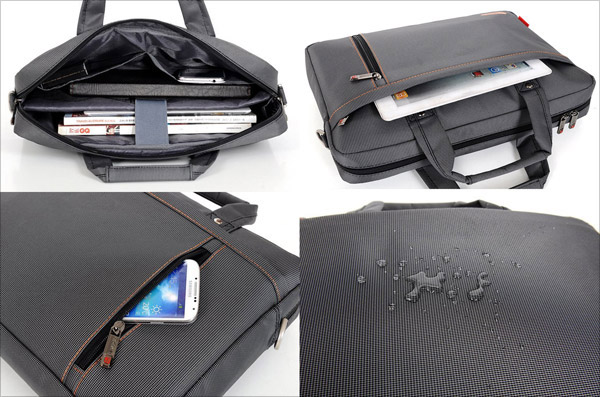 4. MacBook Pro/MacBook Air Case (13 inches with handle) | Laptop Carry Bag
This beautiful laptop case is specifically designed for 13 inches MacBook Pro with Retina display & 13 inches MacBook Air; it is a sleek handle bag and protective case combined into one! This chic design side pocket has ample of space for carrying phones, and chargers etc.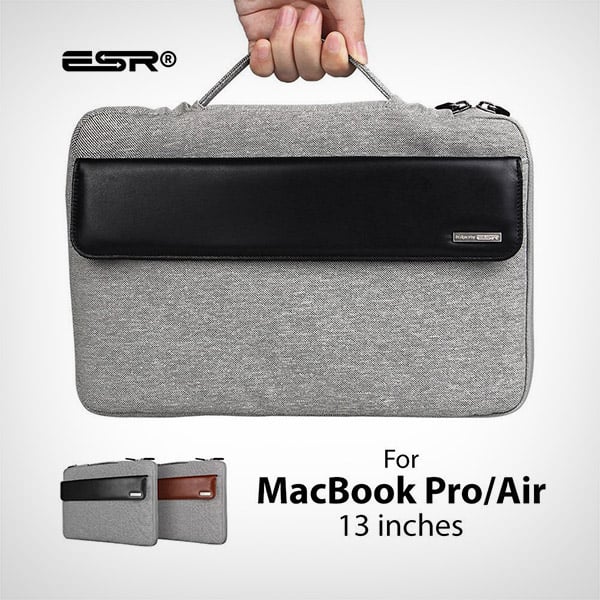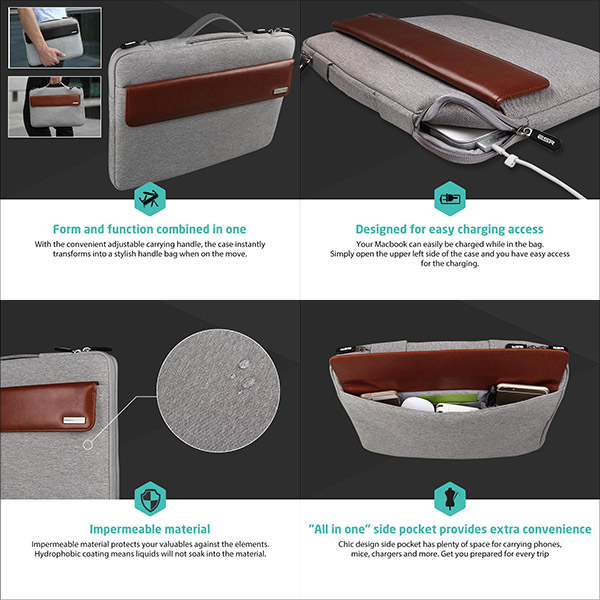 5. Dachee Bohemian Laptop Bag Briefcase for MacBook
It is a very simple, light weight and easy to carry bag which is thick from inside and gives your laptop best protection.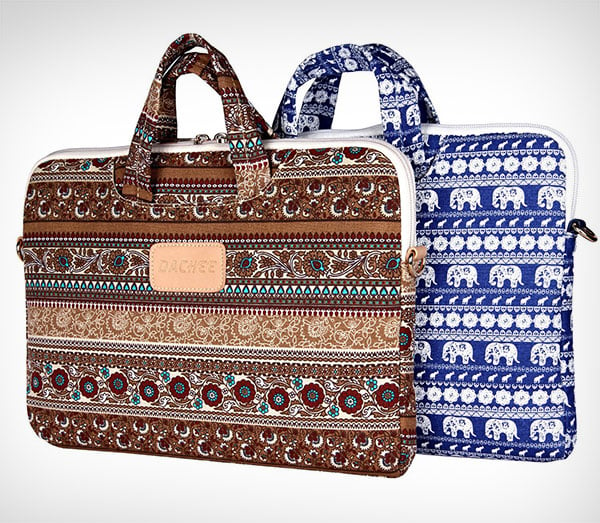 6. Kayond Fabric Neoprene 15-15.6 Inch Laptop / Notebook Computer Bag
It has zipper on the sleeve which glides smoothly and allows convenient access to your laptop computer. This case features top handles for you to carry your laptop in comfort, and two side pockets for storage of small items like power adapter and notepads.
7. Kinmac Gold Color Laptop Briefcase for MackBook
The handle is thick from inside and gives your laptop best protection, it is way too simple and easy to carry. Compatible with 11inch, 12inch, 13 Inch Laptop Case for Macbook Air 11, Macbook Air 13 & Macbook Pro.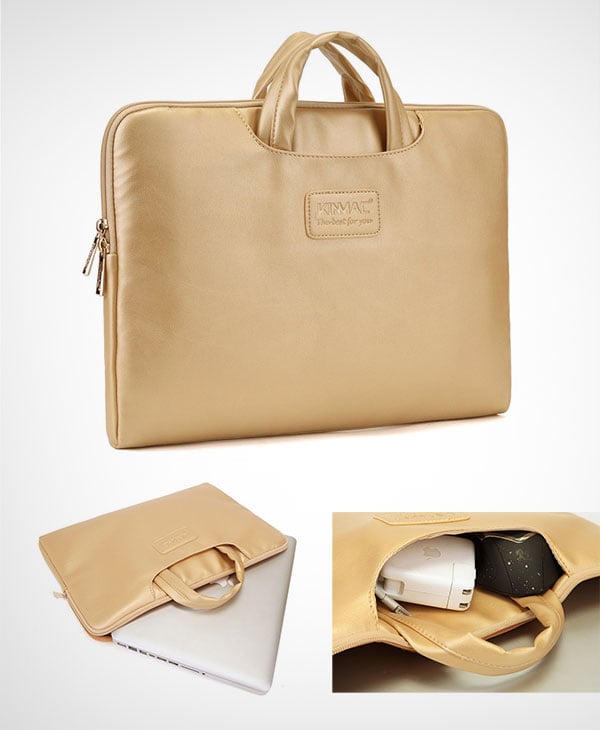 8. Evecase Apple MacBook Air Laptop bag
Compatible with Apple MacBook Air 13, 13.3 inch MacBook Air. 
This bag has a front zippered pocket with organization panels inside for the power cords, smartphone, business essentials, or even small tablet. It has a removable/adjustable shoulder strap. Its fully padded shock absorbance feature allows you to carry it with ease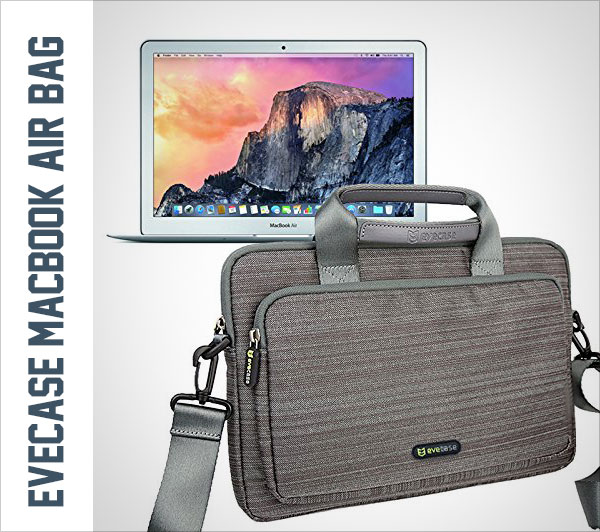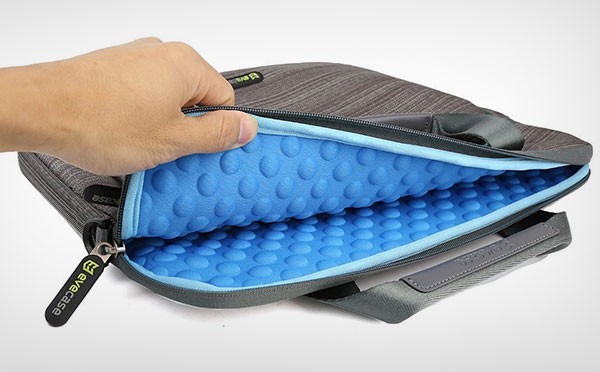 9. Vintage Canvas Laptop Backpack for designers
It is super cool casual style canvas daypack, made of durable and practical high quality 100% cotton canvas. It is very strong and durable. It is a great match for outdoors, camping and travelling. Unique design straps ease the pressure on your shoulder.
10. 17 Laptop Bag for Women Girls Notebook Case for girls
The very stylish bag especially made for women to flaunt the style and to keep their laptop secure. It is durable and lightweight with two-way zipper closure. You can have an easy access to large front pockets.
Recommended Posts:
Tags: laptop bags, laptop cases, laptop bag, macbook air bag, macbook pro bag