Anyone can be creative once realizing the inner capability and potential. Maybe you are good at writing, or you sing well, maybe you are good at painting, or some of you are good at sketching. We are blessed in million ways and there is no denying to the fact that each one of us is bestowed by God in thousand unknown ways. We should explore ourselves to polish the potential, to enhance the skill our hands has, to boost our morale, to be our own hero, to be exceptional in whatever field we are working. Just own the stage and prove yourself whatever you do.
For artists it has never been easy to prove themselves, because a lot of criticism comes in their way, people don't approve their perspective and the way they sketch the world is totally different from a layman. Some stereotype brains can never know the vision of an artist maybe it is more like getting into their shoes first and then know what they think and how they make it work practically. Graphic designers are restless beings, they are either trying to prove them on their office table, or are engrossed in finishing up the tasks & meeting the deadline.
They have too much on their counters that scratching the head even becomes impossible for them. They need innovative ideas, they need originality of works, they want novel thoughts, they seek the help of expert's masterpieces and therefore I tried to accumulate something for all those designers who are up to design brochures currently or in future. Here I have 30 best picks of brochure design ideas & template examples for inspiration that you would get ideas from. Beautiful schemes, themes, apt fonts and colors are giving a precise and comprehensive look to each of the brochure deign.
Now this is a helping hint to all the novices too who can drag ideas out of it, scrutinize at the collection to know the depth of designs and the use of thought, meaning and sense in every design of the following brochure. Do let us know how much you got helped by this. Subscribe us for more such fruitful posts in future as well.
1. Beautiful Brochure Design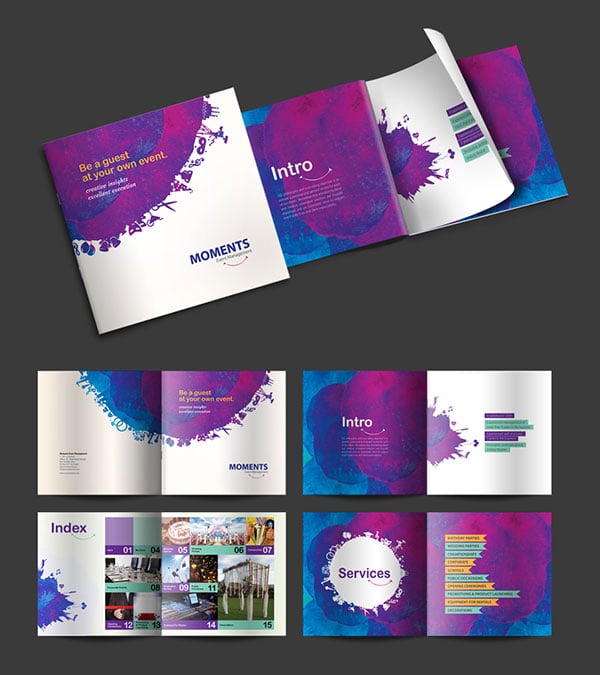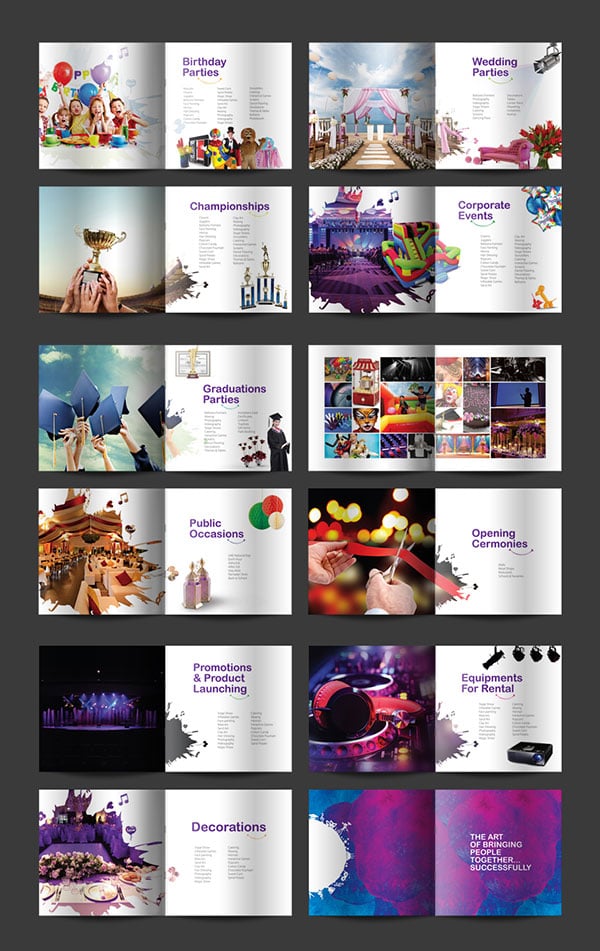 2. Multipurpose Landscape Brochure Template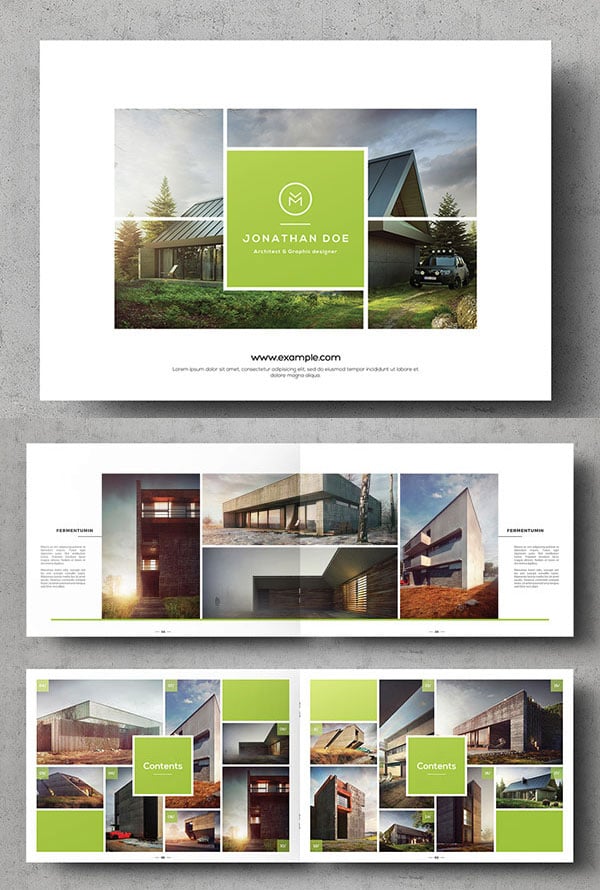 3. Signature Villas Dubai Brochure Design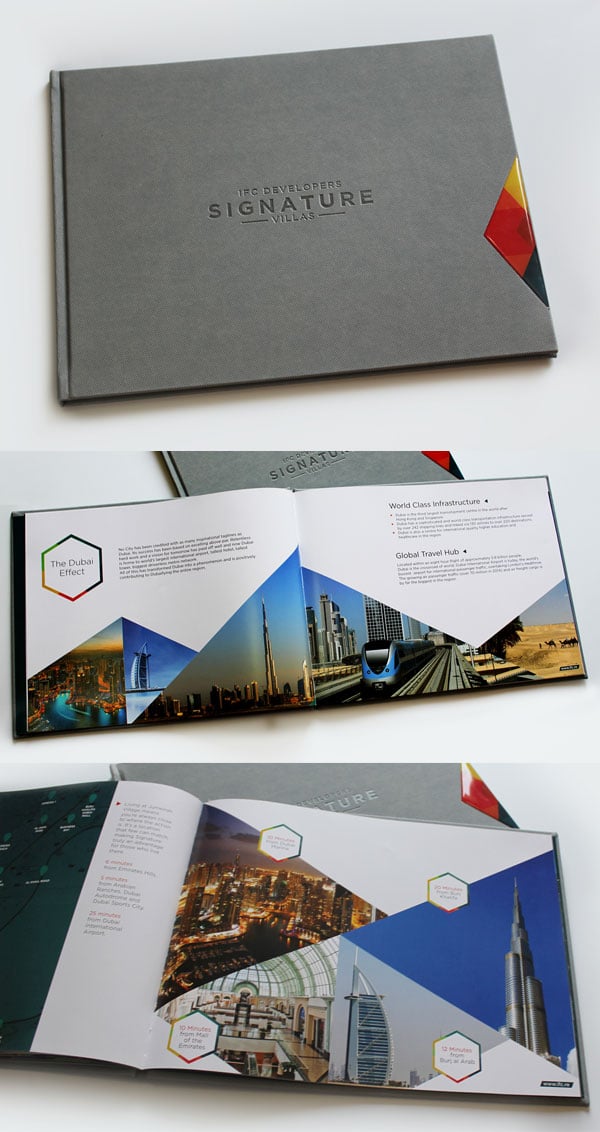 4. Brochure Design for Homeland Austria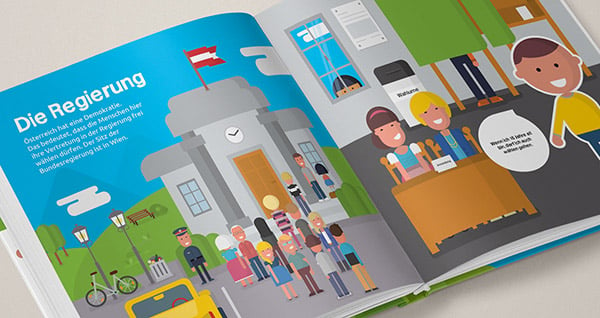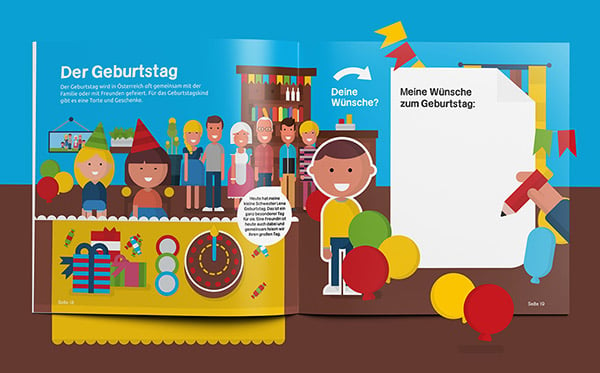 5. Property Development Brochure Design Ideas
6. Pichkaari Design Studio Brochure Design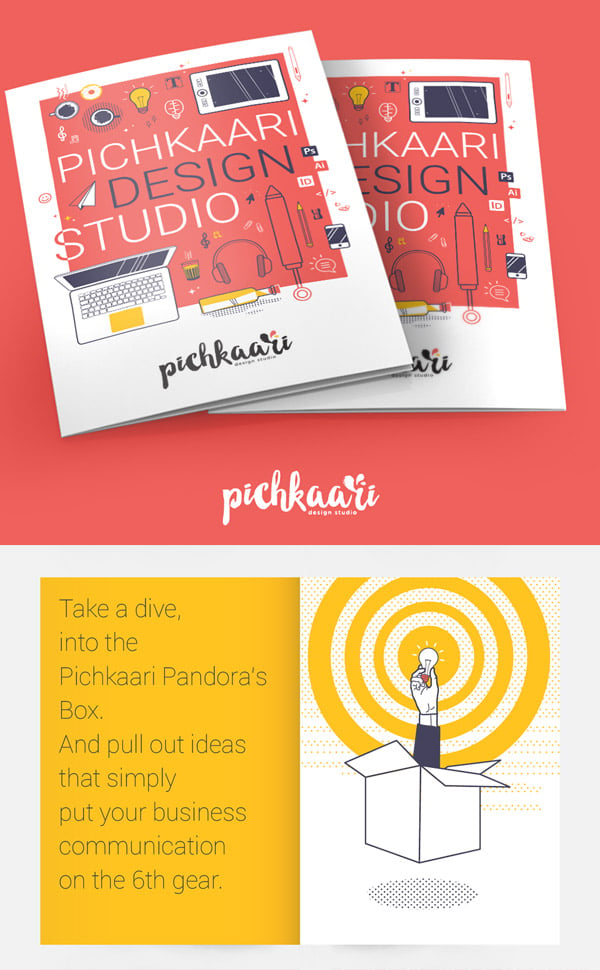 7. Siddharth Printing Machines Brochure
8. IFG news brochure design
9. Campus 2100 Creative Brochure design
10. Divided Proposal Brochure template
Recommended Posts: