Today i am sharing the most useful and latest web tools for graphic and web designers. These tools will help you out in your upcoming 2016 projects. Here is the list of 12 useful web tools.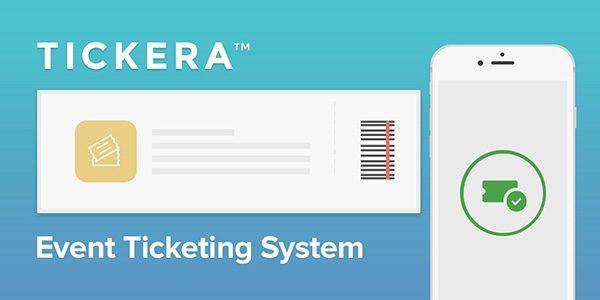 Our first choice is Tickera, which, as the name says, is a plugin responsible with the ticket management for your events. It helps you sell your tickets and deliver them digitally to your costumers, making sure you have no addition fees to pay and no requirement to send a cut to a third party.
Firstly, the thing that impressed us from the very beginning was the 100+ payment options and gateways, made so that almost anyone could use Tickera. Payment gateways allow a merchant to accept credit card and other forms of electronic payment, such as Authorize.net, Braintree, PayGate, PayPal, Mollie, KOMOJU, etc.
Moreover, we have been pleased to find out about the compatibility with WooCommerce, which gives Tickera so many useful features for its custumers. From setting the tickets type and creating different designs with the Tickera drag & drop builder to counting the number of check-ins per each ticket type, this integration called Bridge for WooCommerce does a really good job!
On top of that, Tickera will work well with almost all your WordPress themes which are well-coded, but we have to mention that there are some themes that are built specifically for Tickera plugin, for example Foundry – Multipurpose WP Theme or MeetUp – Conference & Event Theme. Having said that, we expect you to give Tickera a try and tell us what do you think!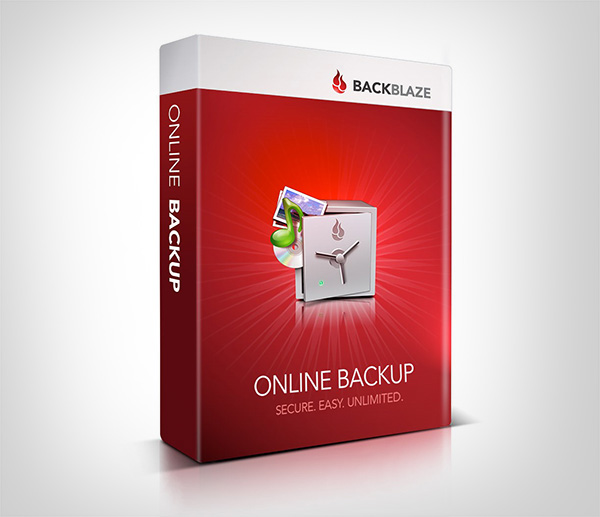 Whether you want to restore all your personal data because it has such a big emotional value for you, or you want to assure your company's files are safe, Backblaze provides you with everything you need in order to do so. Ranked no 1 backup online service, it gives you unlimited cloud backup for your Mac or PC, just for $5/month. Apart from the very good price, it is very easy to use, perfect for anyone who just wants extra safety for their files.
Thanks to its mobile access option, you can view and share your backed up files even if you are in town, in a holiday or at a friend's home. The option gives you the chance to access all your files from iSO or Android device and also from any other computer, just as if they were on your browser. At last but not least, your data is extremely safe because it is kept in their secure datacenters with 24-hour staff, biometric security and redundant power. So… What are you waiting for?

We all know how important are the number of visitors of your website. You can add the best quality content, but without advertising it's all useless. The screenshots are a very important element of this campaign, but the time spent taking them and the stress of using non-intuitive service can make you very repulsive. Not anymore! ShrinkTheWeb.com is the cheapest but most reliable piece of software that you can work with to have an automated process of taking screenshots. Easy to install or integrate, its certified plugins can turn your work into writing a couple of lines of code. The pro account comes with features you always wanted, like custom screenshot sizes and full-length previews. You can turn your site into a PDF, with their URL to PDF option and you can add your logo as a placeholder (always useful when sharing). One other point we have to say is the great speed of the process and the support team (the Github repositories are a valid proof of their professionalism). You should check it out!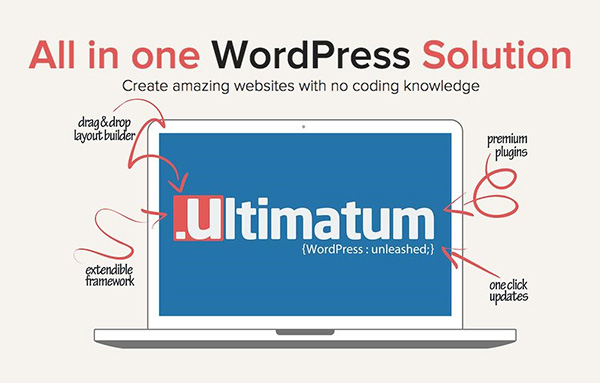 You should immediately check Ultimatum Theme, if you haven't already. As they say on their website, unique styles and looks do not make a web-site. You also need functionality. Ultimatum comes with many widgets that you wish you had known before. And about thirty thousand WordPress compatible plugins. You can add your own typography, as it is an important part of your vision, apart from the basic Google fonts, you can build great tables and working sliders with only a few clicks. Nothing has come more simple with their drag-and-drop layout builder. Customers show their appreciation in long reviews posted on their home page. And what shouldn't they? The 65$ account come with lifetime support. Sound interesting? Go and see for yourself!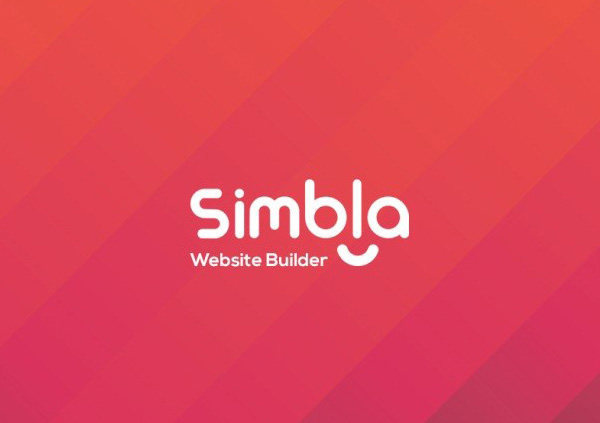 If you want to create your personal business website within minutes, with no coding experience and at no cost, you can use Simbla Website Builder, a free website maker platform using a drag-and-drop technique to help you build your website the way you want. It is fully responsive, thanks to the Bootstrap3 cutting edge technology that gives an optimal viewing experience via a wide range of devices – mobile, tablets and computers
One of the design builders online you should at least take a look at, is, for sure, Themify. It offers a pack of free parent templates that you can modify to suit your needs with a drag and drop editor that requires no coding skill and even more paid ones that can power any type of job. You can find some positive reviews directly on their homepage. Go have a look!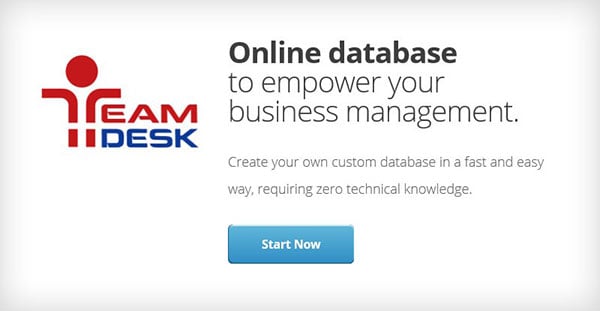 TeamDesk is the ideal choice for individual entrepreneurs, small and medium-sized businesses, but also for large corporate departments. It is an online software helping users to create customised databases that they can share with their team, improving the relationship between them and the development of the project. It runs on a PC, Mac, iPhone/iPad, Android and Windows Phone through a web browser.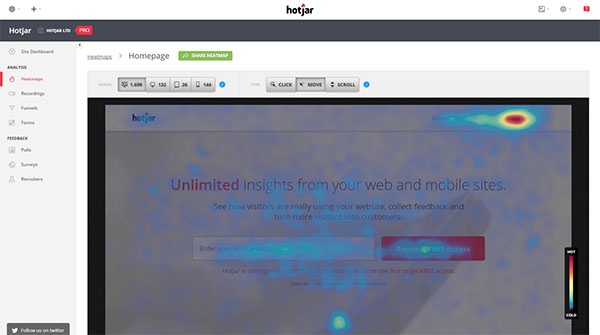 The best tool of providing website analytics is Hotjar, that lets you quickly solve issues with your site, by recording your visitors' behaviour. It makes it really easy to record the user activity, thanks to its special features (such as heatmaps, funnels or polls), and once you are informed about all of these, you can make the best changes in order to improve your site!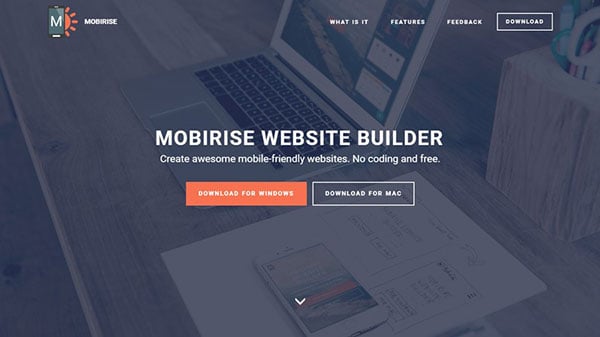 According to the latest Google Test, sites made with Mobirise are 100% mobile-friendly. Therefore, you can totally trust Mobirise when talking about building websites that are fully responsive for all kind of devices. Minimalistic, easy-to-use and free for commercial and non-profit use, it is a great choice for developing your company online, especially because it involves no technical skills!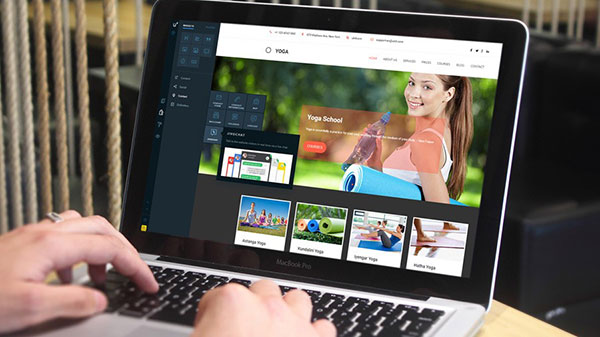 As we can see, there are many website builders on the internet right now. One of them is uKit, a site builder that focuses on delivering business-specific features. It is destined to users from all backgrounds, who can manage and personalize their websites using a simple Drag-n-Drop interface. The special thing about uKit is its variety of dynamic features, including blogging, eCommerce, and different interactive widgets, including LiveChat or SlideShare. If you don't believe us, you should check out  superbwebsitebuilders.com and read the awesome review made by Howard Steele.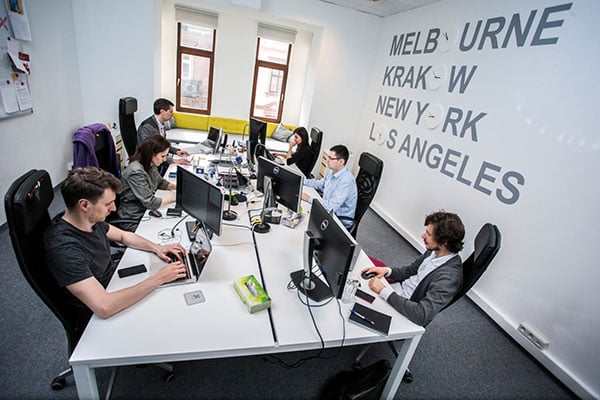 Want to take your company to the next level, by solving all your problems faced by your website? Xfive's developers care about you and are here to help you, in no time and doing a high quality work, consisted of frond-end and back-end development, WordPress, JavaScript and email development or converting designs or sketches to HTML. Besides this, you can freely ask them about any issue you are having and they will try their best to find solutions.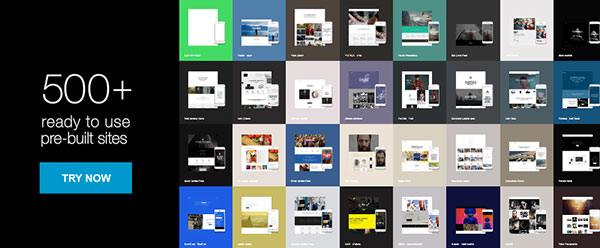 IM Creator helps you create sites that are always responsive and actually fun to use, thanks to their awesome designs, easy-to-use interface and new Polydoms technology implemented in XPRS site builder. By using it, you feel like building stuff with Lego™ Blocks –  each block is gorgeous and works well with other blocks, this creating the perfect site for you!
Recommended Posts: