This world has no shortage of artists, every now and then we come to the realization that art has its manifold sides, its genres are ever increasing, people are getting more exposure into art and therefore new techniques and positive changes are happening in this field of work. Designers are very much curious about latest design trends that are on-going & talk of the town to be precisely, therefore when a software becomes much in demand, they try to figure out its rooting, its potentials and its stance and then they implement it in their projects.
Designers are very choosy and picky in selecting up the right color combinations & contrasts while making their art pieces. Colors have their own psychology; they have a vital role to play, when the dull colors give out seriousness and solemn impression; bright colors show life, flamboyance and happy gestures. Colors have to be chosen according to the demand of the projects.
For an official design piece you can never use funky color combinations because that will not look professional and will give out a fussy look. While making the logo design, the right amount and quality of colors are to be advocated. Today I am unfolding before you 20 awesome free gradient color combinations for web based logo designs.
Have a look down here and let us know what do you think about these combinations, how well are you going to imply and incorporate them in your logo designs and what end product comes about consequently? I hope it will give you ideas and you also will have a variety to choose from. We will be looking forward to your feedback, also let us know what more are you seeking from the blog in terms of art and design, so we try our best to shortlist the kind of posts you have been eyeballing at.
Subscribe us and never miss out on any single post we present on daily basis.
Free Gradient Color Combinations For Web Based Logo Designs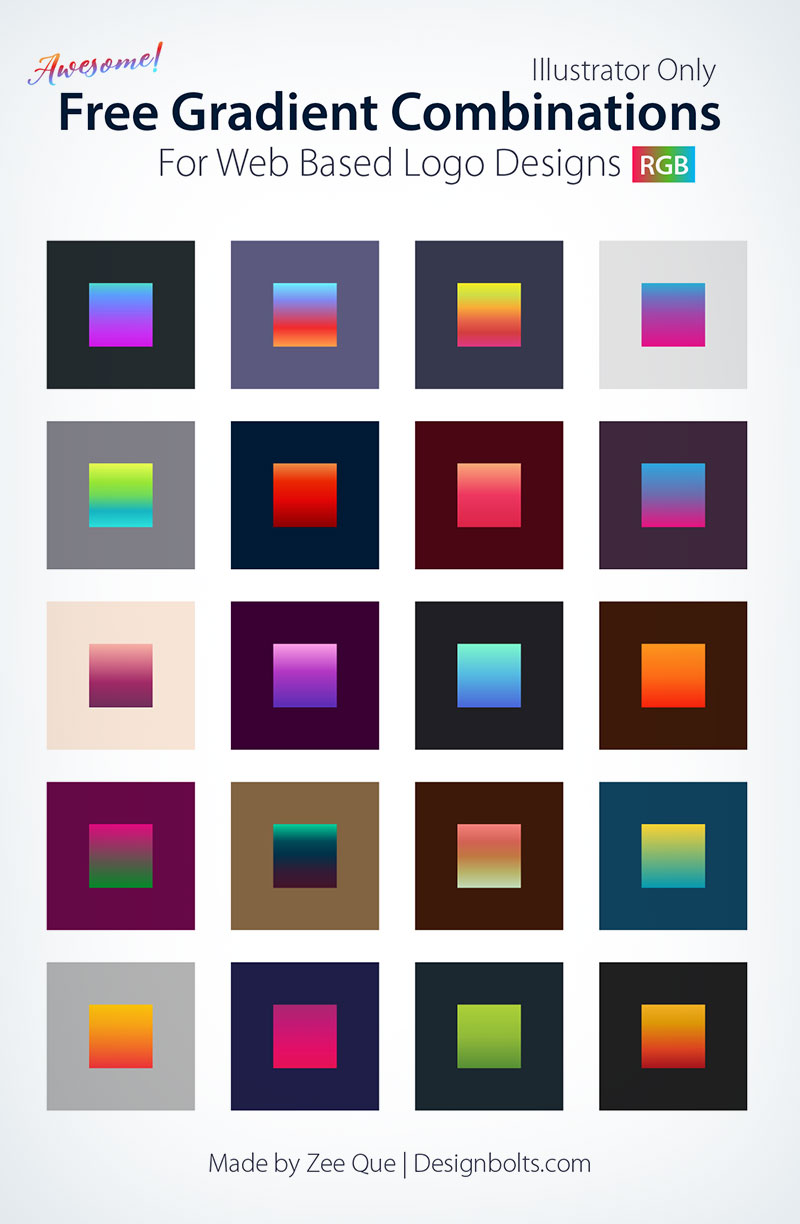 File Format: Swatch Library Ai File
Commercial Use: Allowed
License: Link back to this home page
Gradient Color Combinations
More Awesome Freebies for Graphic Designers: