Art has no boundaries, it comes with various forms and genres, you never know in what art genre artists are already working on the other corner of the world, there is still much to explore, there are mighty forms that have been worked upon and there are still more discoveries to be made.
Artists never sit silent, they are the most cheerful souls that are always active mentally and physically contemplating what their next project is going to be. Whether it is photography, sketching, making sculptures, typography, painting or street art everything is different from one another. Every art form has quality and fineness, every genre has its own peculiarities and depth cornering itself from the rest.
Never underestimate an artist, maybe he is a ghost writer, maybe he is a nature lover, maybe he can create divine things in the hideous climate, maybe he can create wonders, we can never be sure of anything about them, they may appear introverted but their art is expressive, vocal, communicative and extroverted. We can hope that this world is and will be a better place till the art remains.
Because artists may die but their work and masterpieces remain alive. Art never decays, it sustains from ages to ages. All the contemporaries and beginners too learn from the work of experts. Here I have a collection of 20+ stunning graffiti street art 3D typography paintings by Nase pop. He has been doing some epic works as a street artist, playing with colors on the walls, bricks and on the blocks of the streets while creating alphabets and initials in different styles and forms.
I hope you will like the way he creates a whole new life in a street. Every passerby would stop and stare it for a while. It is a new technique being tried and tested by street artists who are creating some innovative patterns, pictures and images on the streets of the town to give a new life and new look to it. These photo series will unfold all the 26 letter of English language. Have a pleasure seeing them. Subscribe us for art and design posts in future as well.
20+ Stunning Graffiti Street Art 3D Typography Paintings by Nase Pop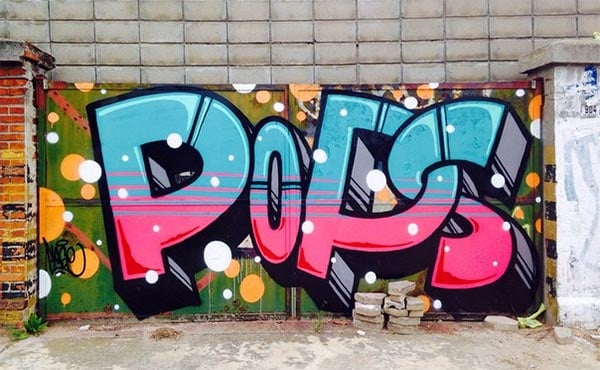 More Awesome Typography Examples for graphic designers: