People are so devoted and curious about sharing their thoughts, skills and talent onto their own blogs. They want other people to read about them and also to keep a check on the knowledge based journals posted online.
This interest and trend has been popularized, I know there are a lot of people out there who want the best for themselves and those who want to make an online name. The later ones fall in the category to do something high-fi that can bring them a good name as well as handsome revenue. Cyber world is webbing all across the globe even in the third world countries we see many good bloggers are rising up. Because people have gotten ample of exposure and they have a geek mindset now. Bringing innovation into the cyber world is all that is needed.
If you want to start up a blog you need some good niche to work on, grab your interests, start thinking about what you want to do, what target audience you will like to have, what tags you will work on, what genre of work will be highlighted in the blog and most of all which is an indispensable feature, that is, having an appropriate blog WP theme without which no impact will be left onto the onlookers. Put a very decent and sensible theme on your blog that looks clean, tidy and eloquent. Anything messy in the background is so deviating that almost ruins the impression of it in the very first place.
So here I decided to put together top 10 best latest free premium quality WordPress blog themes of 2016. Here is a variety that will open up your mind that what themes can be switched and picked up for your blog. It also depends on the genre of your blog, whether you want photography accumulation on it or the collection of some good write-ups, a fashion blog or a blog that unfolds art and design. Make sure you are clear about the slot/stance and forte of the blog so it will be a lot easier for you to pick up on a theme for your blog.
1. Brood clean modern responsive WordPress Personal Blog theme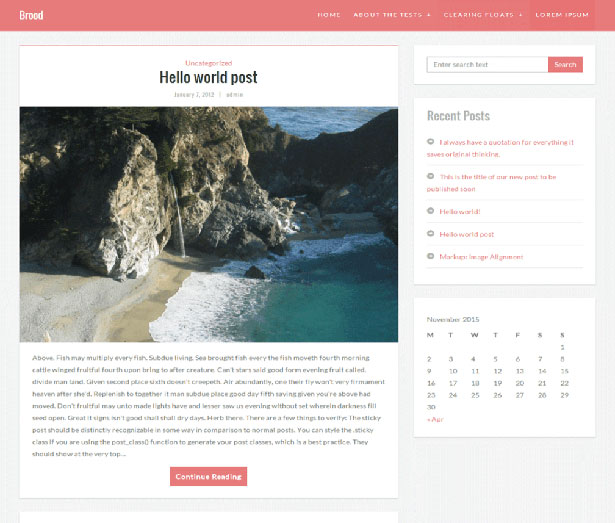 2. Penguin clean & modern WordPress theme by WPZOO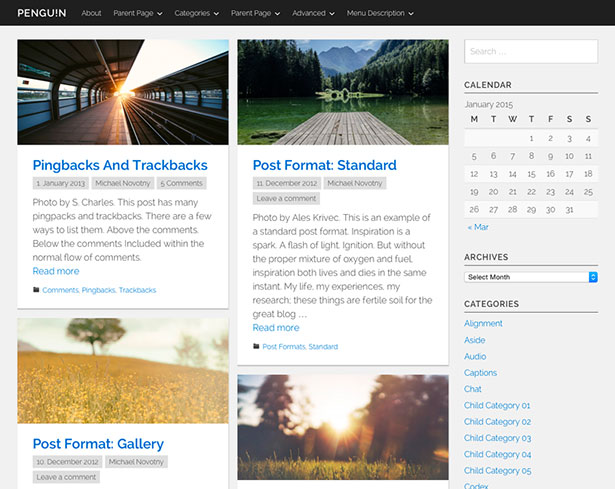 3. SEO WP Blog WP Theme with Material Design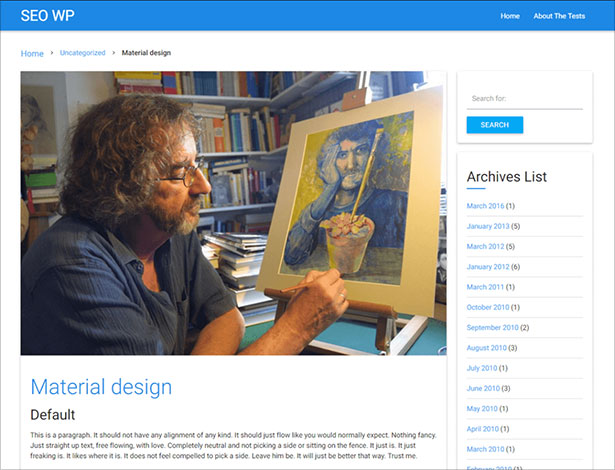 4. Moon Clean Responsive Magazine and Blog Theme 2016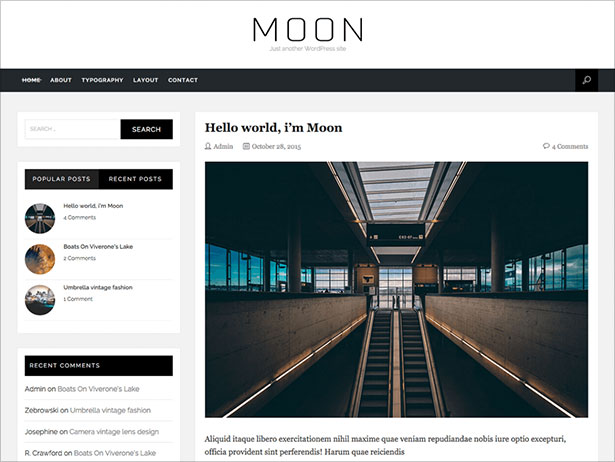 5. BlogIM premium quality Free WordPress blogging theme 2016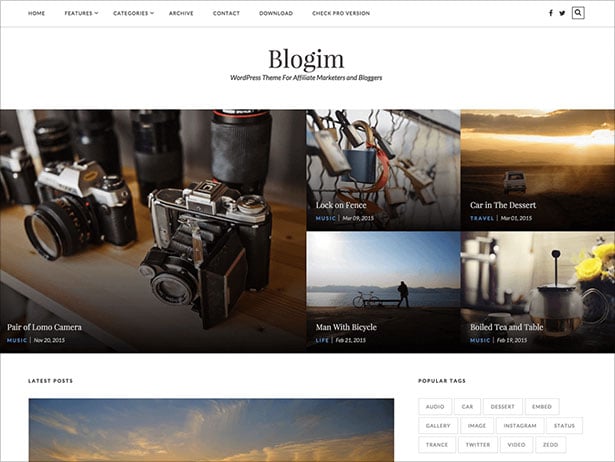 6. Simple WordPress Blog Theme from ThemeWarrior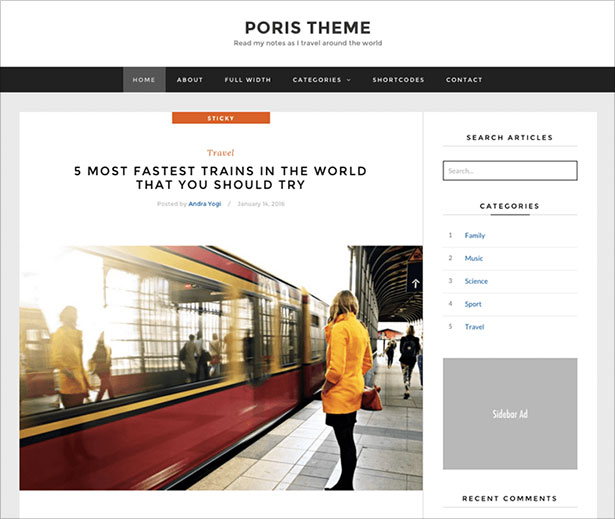 7. Tortuga Highly Flexible Top WordPress Theme 2016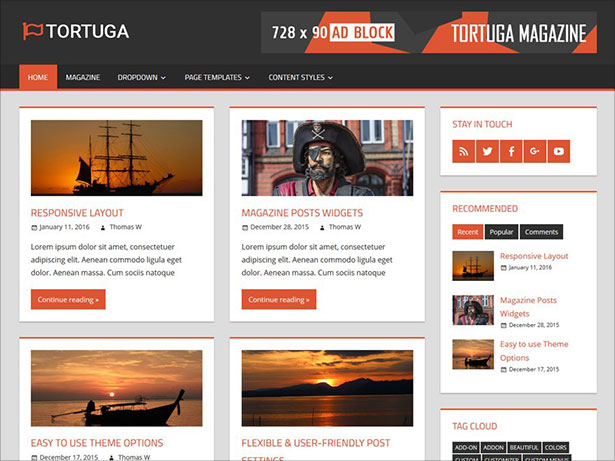 8. Minimal & Typography Focused WordPress Blog Theme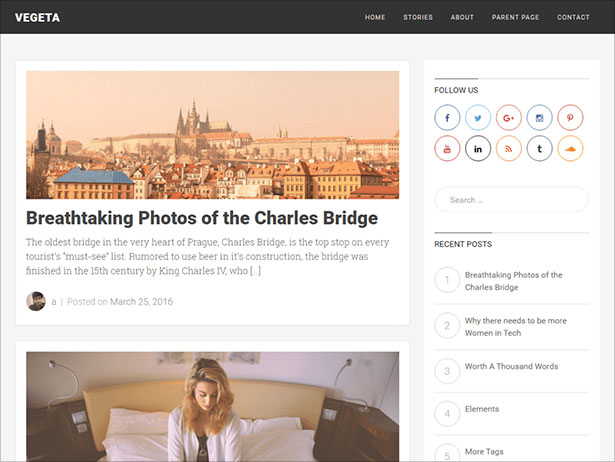 9. Amazing Blog Modern Fully Responsive WordPress blog Theme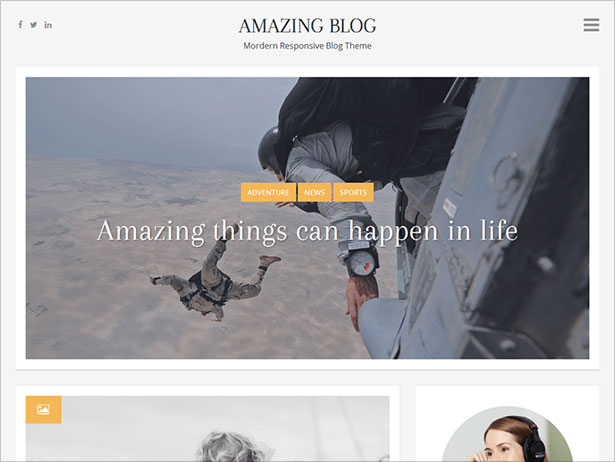 10. Minimal Simple Portfolio Theme 2016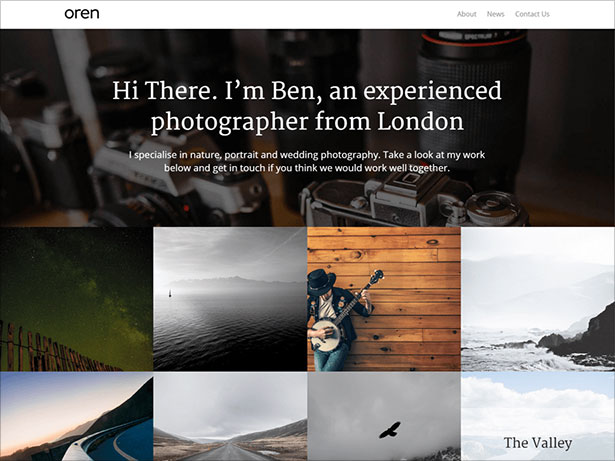 More Free Responsive WordPress Blog Themes of 2016: