Yes, there are many solutions on the market but do you have time and money to test them all? We took the time and spent money to build this showcase of 15 Best Web tools 2016 and web services with proven results. Now you can be sure that going with any of these tools, will bring you the best bang-for-the-buck and the best features. Enjoy!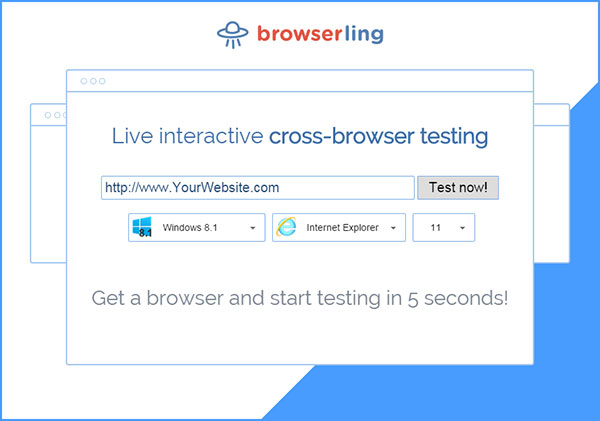 Browserling is freaking awesome. When we first tried it, our minds were blown. Browserling is this online cloud browser. It puts a browser in your browser. Yes, that's literally what you get. A browser gets put in your browser. You don't have to install anything and it just works right inside of your browser, and it's fully interactive. You can type, scroll, and click links. Confused? The purpose of this is so that you can test your website in hundreds of different browsers and make sure it works correctly in all of them.
Every browser renders websites a little bit differently because of different HTML and JavaScript implementations (and development team's ambitions). For us, web developers and web designers, this is a huge pain point. Our projects are always late because we've to do some last-minute bug fixing in Internet Explorer 9, and we always have to make sure that our websites and code works and looks pretty much the same in all other main browsers (Firefox, Safari, Chrome, Opera). Thanks to Browserling, an interactive online cross-browser testing service, you can now test your code and websites in seconds!
Just recently Browserling also added Androids so now you can use Android phones in your browser. They say Mac OSX, iOS are coming soon, and hopefully Linux. Their prices are moderate, but the feature list exceeds any of the competitors' offerings. You don't even have to create an account to start testing. Just go to www.browserling.com, select a browser and start testing in 5 seconds. If you like it, get the developer plan as it unlocks all the mobiles and a bunch of features.
Pro tip: We use it to surf Facebook and play web games at work so our bosses didn't catch us. 🙂 Try it out!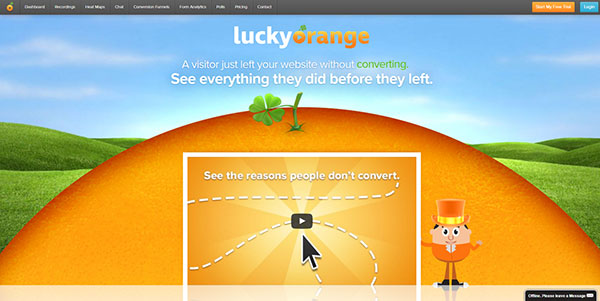 I bet you all want to increase the number of visitors on your website, but maybe you do not know how to do it. Lucky Orange is the perfect solution for you, as it is a great analytics platform that offers you a lot of great users stats, which will show you how people actually use your website, giving you the chance to turn many of them in real customers.
First, you have a realtime dashboard that gives you control of everything, seeing exactly how many people are on your site right now and how they found you, having the possibility of playing back everything a visitor did, catching up to what they are doing in real-time and letting you co-browse with your visitors to help them solve their problems. Furthemore, the heat maps present you all your visitors' actions in one clear picture, that shows you how people read and interact with your site (clicks, movement, scroll depth). To make sure your changes are good, you are also given a polling system, where you can ask directly for customer feedback, so that you know if you are on a good track. These and many other features can be found on their website, you just have to take a look!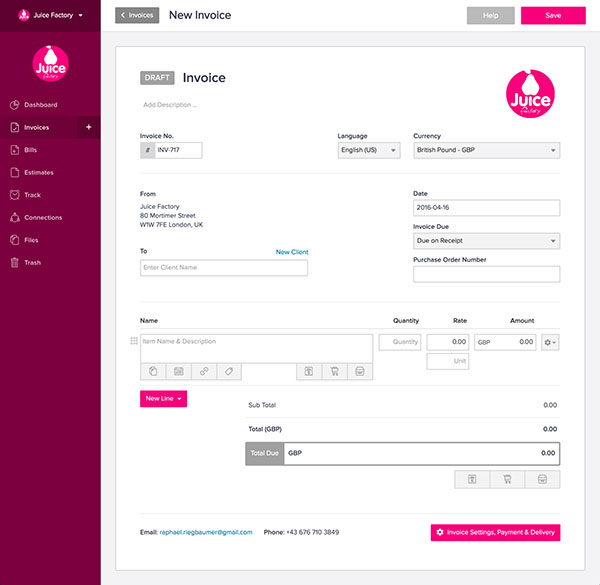 How would it be to transform the minutes spent in sending invoices to clients in seconds? Pretty awesome and life saving, right? Thanks to Invoicely, you can do that very easily, as it is one of the most innovative platforms for online invoicing, being used by over 100,000 freelancers and web designers.
It comes with a lot of amazing features, our favourite one being the possibility of making beautiful and high-quality estimates and invoices, with no effort and in no time! You can receive instant online invoice payments from anywhere, any customer and in any currency around the world, thanks to the real-time currency conversion. Moreover, the invoices you send are unlimited, free and can be customized the way you wish, according to your business style, to give it a more professional look. Last but not least, to help you with your finances, you can transform hours, miles and expenses into invoices and bills at the click of a button and ensure you are fairly compensated for the work your business does. Tracking your expenses has never been that easy!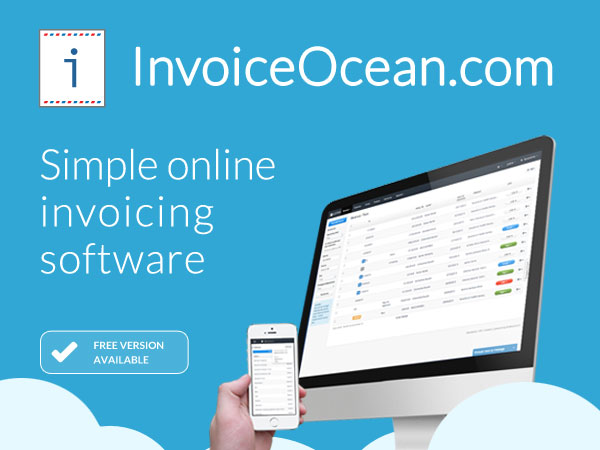 It is always easier to succeed if you have a coworker than if you go through alone. Well this software might not do your job but is saving you precious time for sure. What app am I talking about? InvoiceOcean, of course. After you make an account you can easily add discounts and other temporary reductions for clients such as one-time promo codes or interval promo codes Easy to use, secure and cheap is the perfect billing online application for your business. Also you have the option to manage multiple warehouses and different issues like: acceptance and release of goods, transfers between warehouses or inventory. If you have more than one warehouse you can set as well different product prices for each warehouse.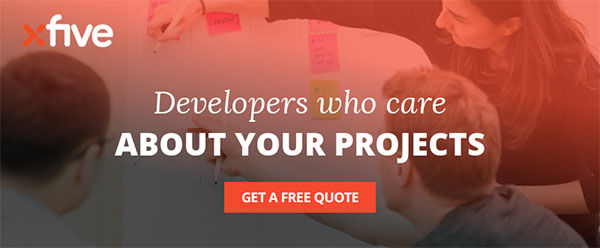 Do you need more innovation to your designs? You should definitely let Xfive help you in this way. This program brings you the latest tools available like XH Generator or CSS preprocessors or Grunt tasks. Xfive provides a friendly and flexible environment where you can propose your own ideas and solution to help the team adapt to your specific development. Xfive team will transform your ideas into reality!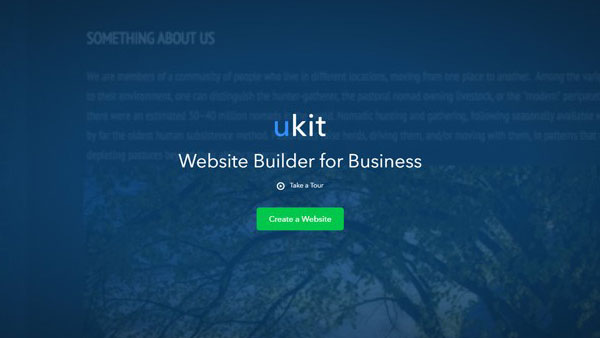 uKit is meant for those of us who aren't tech-savvy. It's a modern and easy-to-use website builder, highly rated by such market reviewers as mmthomasblog. You can easily add and edit widgets, move them around the page with the drag'n'drop tools and connect your own domain to the website. Integrable Google Analytics and Search Console, popular social and marketing widgets like MailChimp are also on board. With a large variety of industry-specific responsive designs, uKit lets you focus on the content of your business project.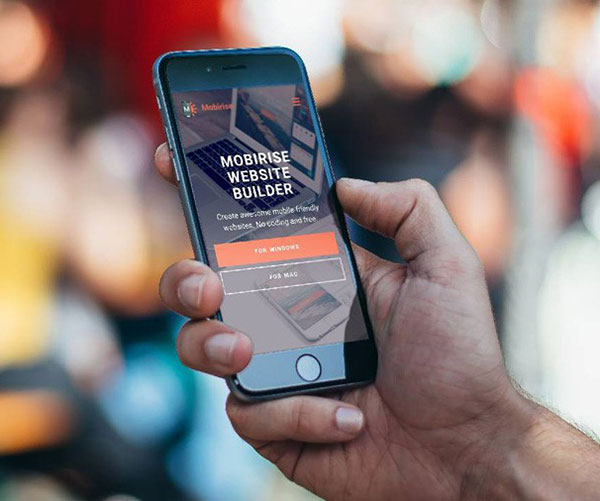 Mobirise is the software to turn to for your major website building needs. The tool is free for commercial and private use and makes it possible to create functional and mobile-ready websites in less than no time. By using the website builder, you will be able not only to design projects for your business and personal needs, but also to host them wherever you consider more suitable.
Mobirise offers a spectacular bundle of features, including:
Drag-and-drop editing
Easy-to-use interface
Versatile website blocks
Google maps
A nice choice of Google fonts
"Hamburger" menu
Content slider
Contact forms
Video background
Integrated social network buttons and more.
With Mobirise, your web design experience will be impressive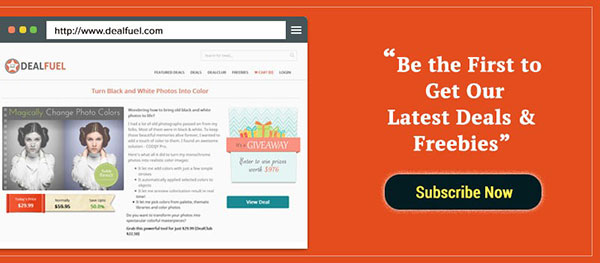 Thanks to DealFuel, you now have a platform which gathers all the best deals for web designers and web developers, right from the creators. It has everything you need, such as themes, plugins, SEO, tools, graphics, tutorials and more. It has a dedicated"Freebies" section, where you can find a lot of free deals, that you normally can't afford to buy. Go check them out, what are you waiting for?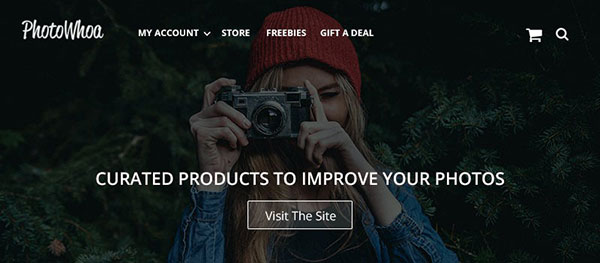 PhotoWhoa is an amazing website which offers discounted photography products and gives recommendations to burgeoning photographers on what products they should be using to advance their knowledge in the field. It provides users with a lot of useful products, such as premium video courses, e-books, actions & presets, live trainings, and much more. Also, all of them are sold at heavily discount prices!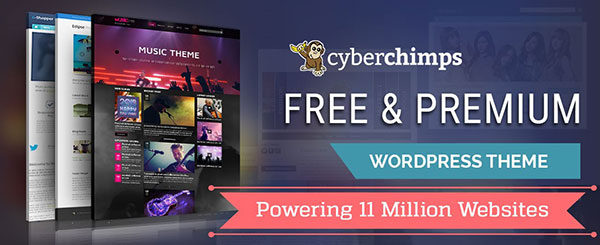 At CyberChimps, you can find the right WordPress themes that will give your website a fresh and professional look. The service comes with a drag and drop page builder, which lets you have full control over your website. Moreover, they have something for everyone, as themes range between restaurants, e-Commerce Sites, blogs, magazines, travel companies, corporates, petcare, automobiles and more.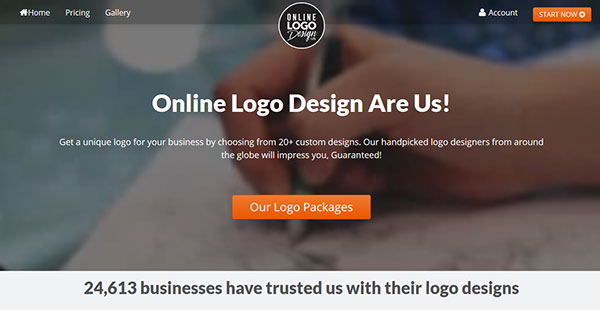 If you are a small or medium business, but you can't afford one of that fancy, expensive graphic designers, you should take a look at OnlineLogoDesign. They have a large, impressive portfolio of over 20 000 logos made with good care by real professionals. Their cheapest package is $99 and even offers three designers to let you choose from their concepts. With versions of the logo being shipped in two days, you can be sure this is the place for you.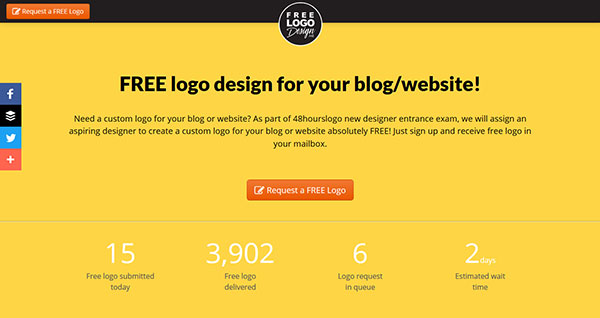 FreeLogoDesing.me offers five daily free designs for just entering their queue. This is not a scam, but the real deal, because this job is part of the new designer entrance exam for 48hourslogo, so they will take their best shot for sure. Working with them will give you unbelievable results, in less than three days. You should take a shot.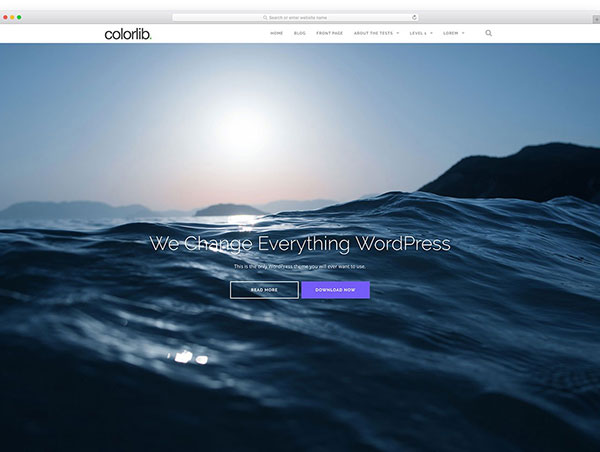 "Sparkling" is one of COLORLIB's most used themes. It was developed using Bootstrap 3 and is clean, modern, with a flat design. This theme is accessible for smartphones, tablets, desktops and any other device. Having a pixel perfect design, amazing widgets and full-screen sliders makes it popular among other WordPress themes and ideal for personal or corporate websites from different areas such as health, web design, education, business, travel.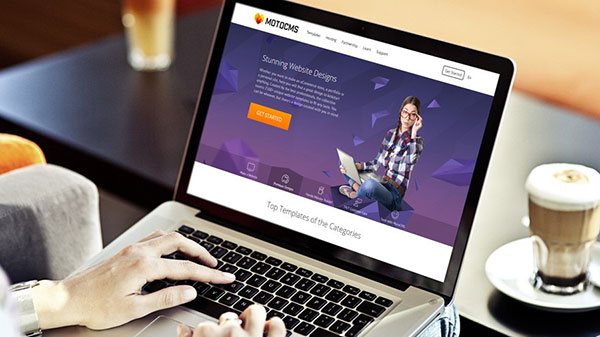 Looking for a reliable and easy-to-use website builder that will additionally offer you versatile content management options? If so, then MotoCMS is your number one choice! The platform comes with a huge collection of pre-designed website templates for all types of businesses as well as for personal use. By using the site builder, you won't need to look for any extra web design tools to make your project stand out in the crowd. Everything you need is now offered by MotoCMS.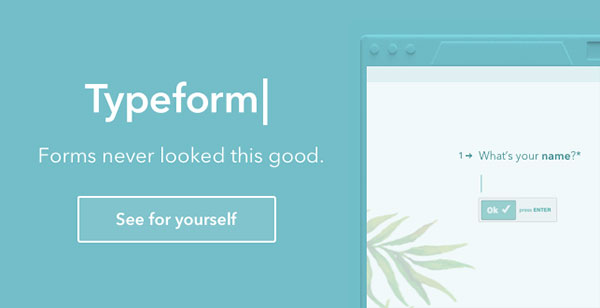 Need a way to connect with customers? To manage your employees and teams? Typeform is a productivity tool that helps you get the results you need. Organize events, create unique content, and conduct 360 degree feedback with your teams—no coding skills needed. It starts with a simple drag-and-drop experience packed with free, smart features, like notifications and answer piping. Metrics built right into the platform give you an intuitive glimpse at your data, and you can download data in lots of formats to let you go deeper. Need results? Get Typeform.
This showcase contains only tested tools and services with proven results. We suggest you to try them all !
Recommended posts:
Tags: best web tools 2016 for designers, web design, website builder 2016