This world is moving with a rocket speed, and once it launches it never comes back. The technology has made people fly to the moon; through this technology we can remain active on the social media 24/7/365, through this technology life is so robotic that one feels like nothing less than a couch potato. Smartphones are blinking in every hand.
People are so much aware that what phone is the best one, the pricing and all details are crammed in the minds. You cannot live without such devices and gadgets in the hour of need. It is not only a process of communication, but it also captures the pleasant and pretty moments to be saved in the life forever. Whether it be a trip to a museum, or the family get together, a bonfire with friends or a casual hangout, a wedding bells' ceremony or some official university setting, a birthday bash or the event of Halloween; each one of us try to seize the on-going happening on the camera so that even if the moment expires it won't go off from the memory of a camera. Smartphones offer from 6MP to 18MP and beyond so they almost give us DSLR life in the pocket size goodie. What would be more pleasurable to have a good smartphone that is supported by selfie stick or a monopod? Are you tired enough to be a photographer and having no pictures of your own among your squad? Don't worry, let the moment flow and become a part of the group yourself.
Photographers usually are fruitful for others but they never have enough of their own pictures. Get a good selfie stick or a monopod to click the shot with Bluetooth device attached to it or simply by pressing the button on the stick (depends on the selfie stick specs). Either you are a couple, a family or two friends out there, no need to worry to cut yourself out of the scale. Make yourself be a vital part and selfie stick playing the role of a photographer. Just grab it, adjust yourself and click the snaps right away.
Here I am presenting before you High Quality 10 best monopods & selfie sticks for iPhones 6, 6S, 6S Plus & Samsung Android Mobile Phones that you will love to buy either you are an Android user or an iPhone user, choose the best option that's compatible with your phone right from the collection below. Here we go!
High Quality 10 Best Monopods & Selfie Sticks for iPhones & Android Mobile Phones
1. Selfie Monopod with Bluetooth Remote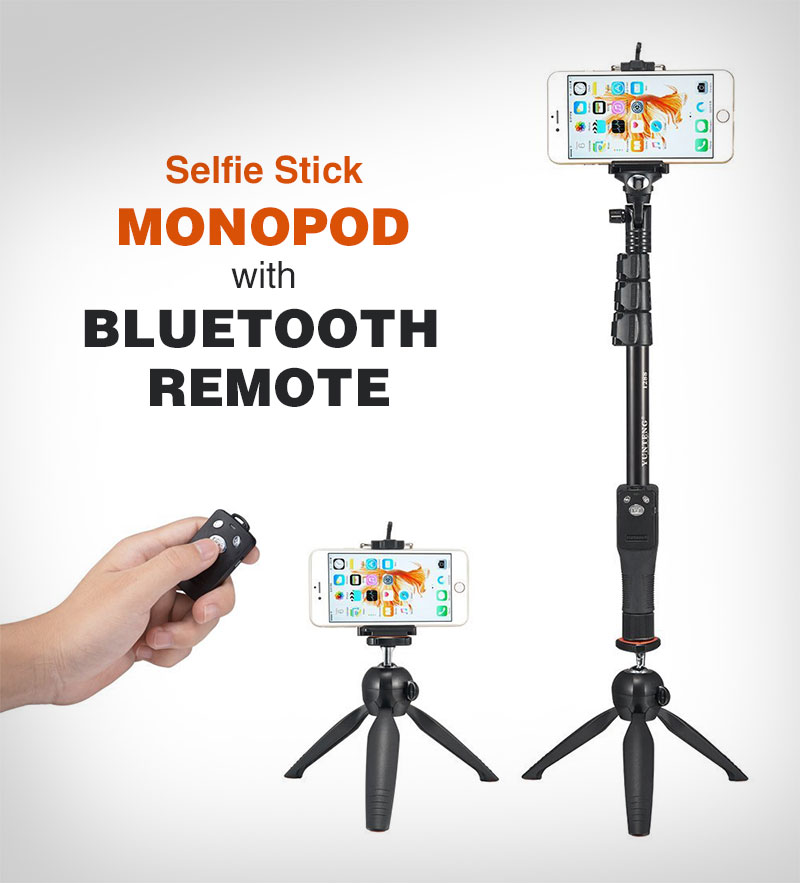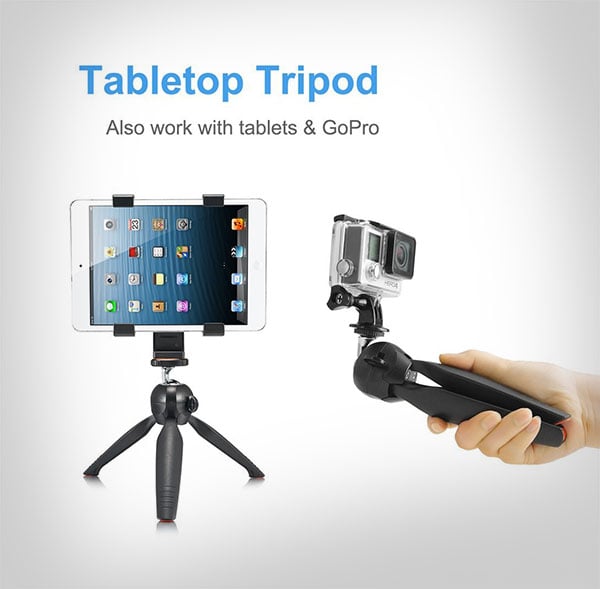 2. High Quality 10-In-1 Monopod / Selfie Stick For GoPro Hero, iPhone, Samsung Galaxy, Digital Cameras With Bluetooth Remote Shutter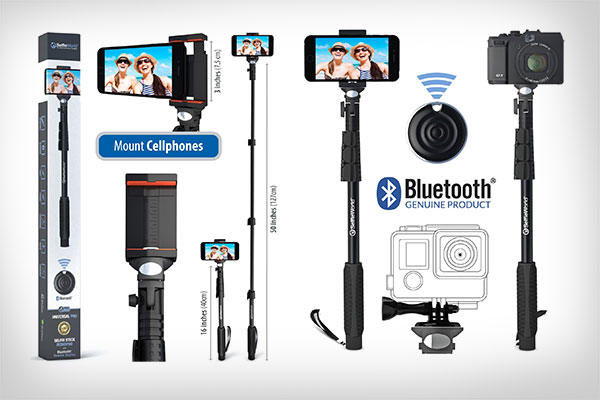 3. Monopod Selfie Camera Stick for iPhone 6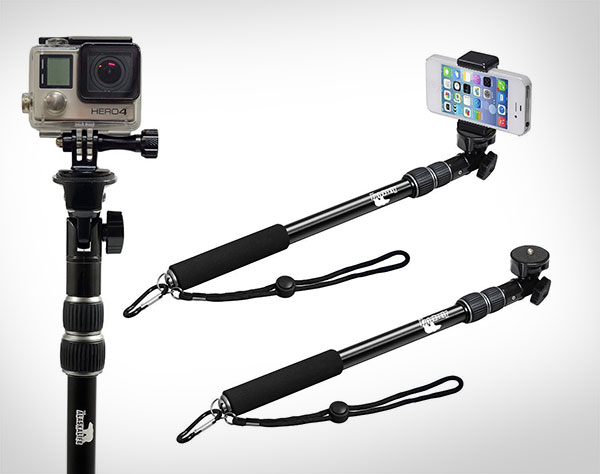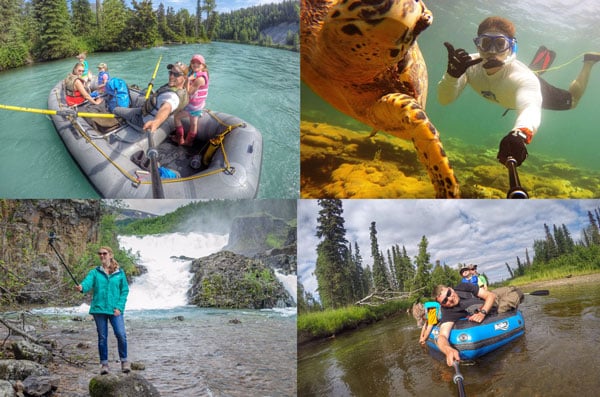 4. Fotopro Selfie Stick Sets for iPhone 6 with Mini Tripod Selfie Stick iMount & Bluetooth Control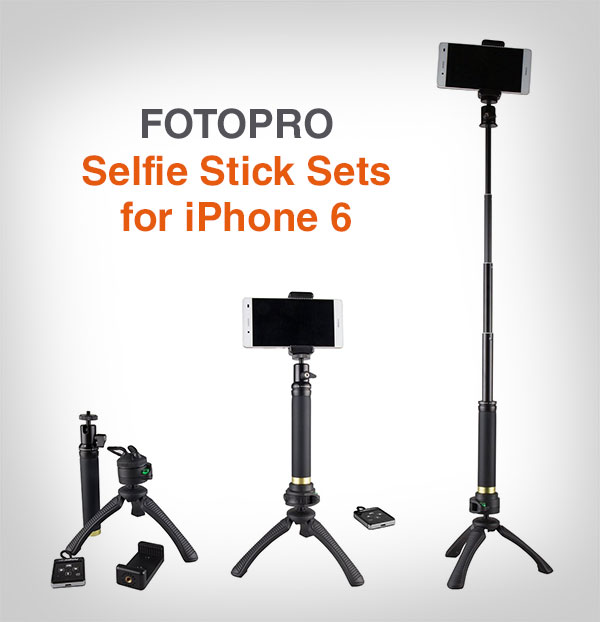 5. Premium Quality Selfie Stick by Zivachi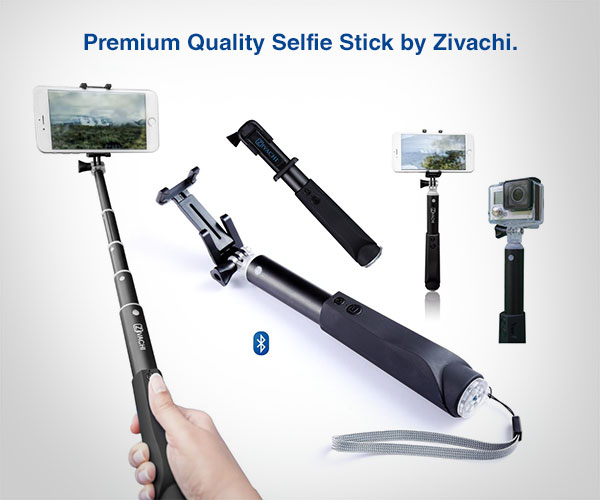 6. iPhone 6S Plus Selfie Stick Case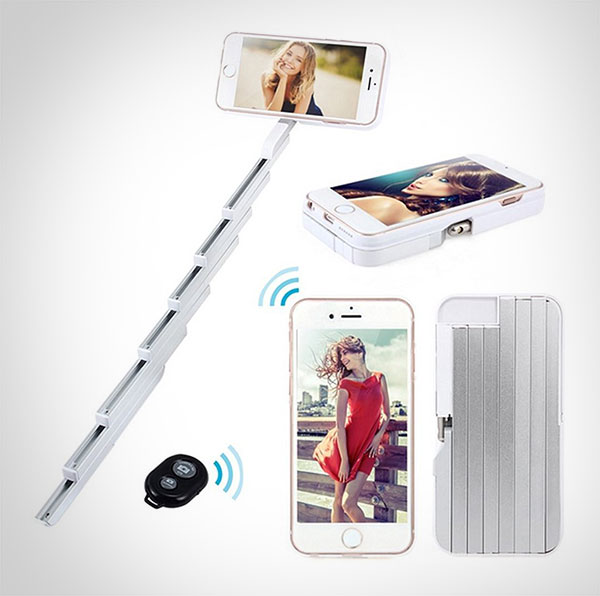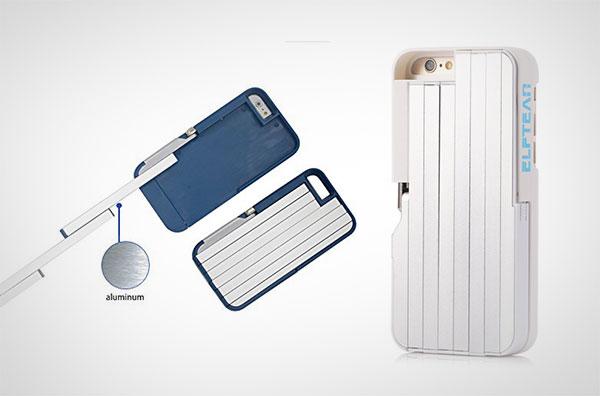 7. Premium HD Selfie Stick & Tripod 3-in-1 Photo Kit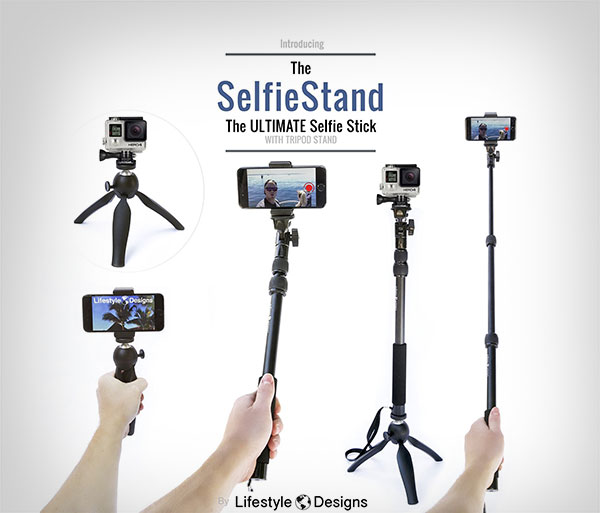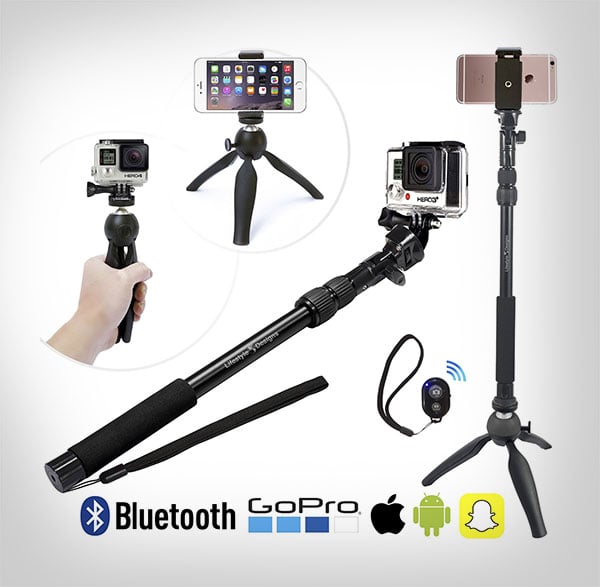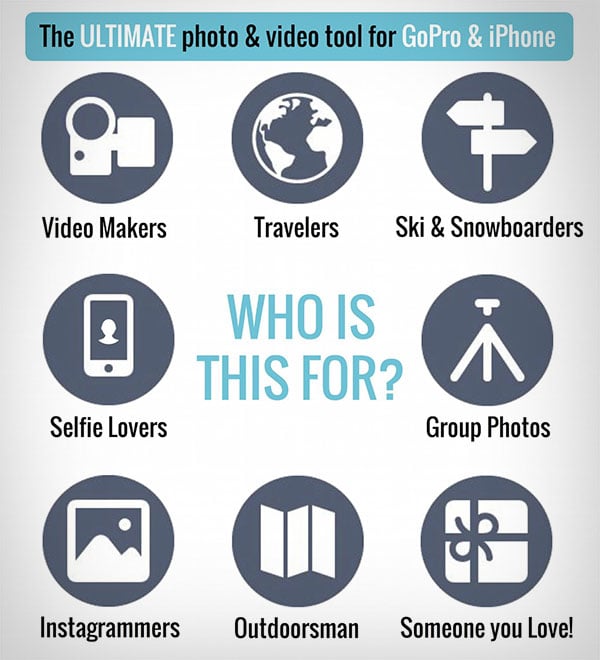 8. GoRad Gear Selfie Stick for GoPro Cameras & iPhone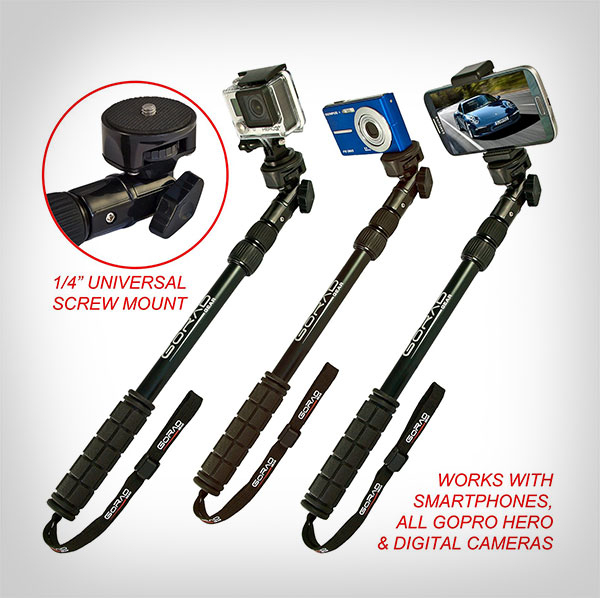 9. Lipstick Selfie Stick for Girls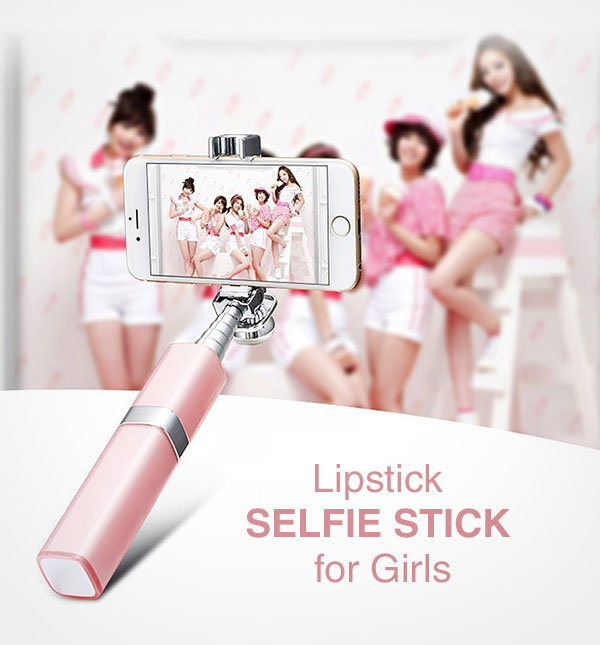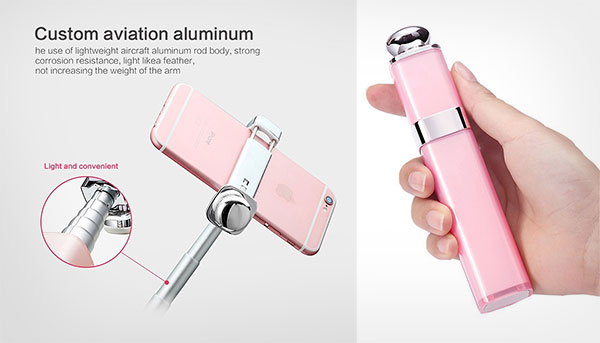 10. Selfie-Portrait Monopod with Build-in Bluetooth Shutter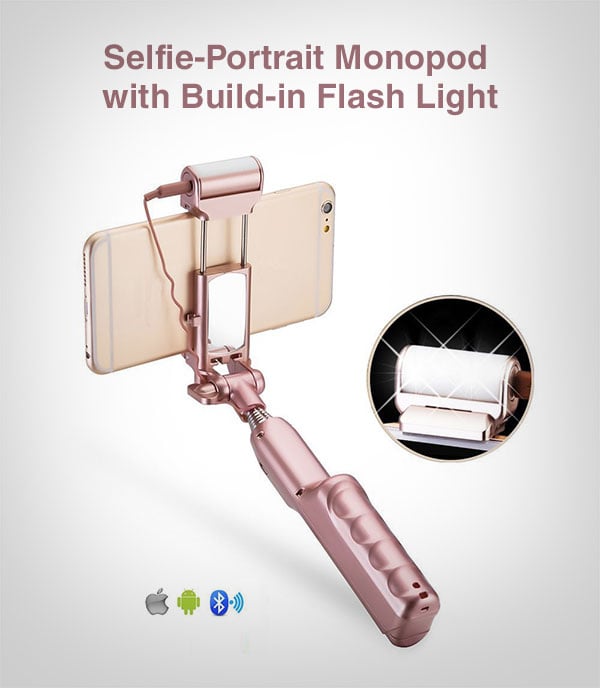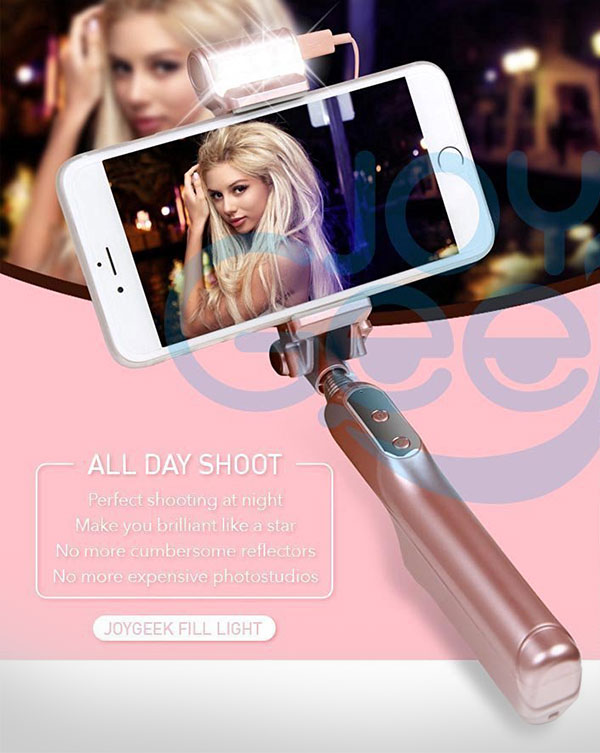 Recommended Posts: