There is an immense range of smartphones that it is almost a hard nut to crack and find what is the most spectacular phone which suits your personality. People usually do not like bigger phones because they are less handy and it also is hard to keep them in the pant pockets. However I am presenting you the clear and profound differences between Google pixel and iPhone 7. So you have a better idea which one suits you the best.
Google Pixel vs iPhone 7 | The Real Difference
The most awaited launch: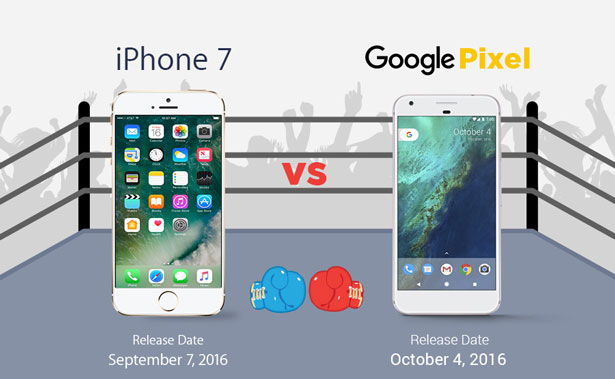 iPhone 7 was launched on September 7, 2016 and Google Pixel has hit the globe lately on October 4th, 2016.
1. Display Size & Resolution: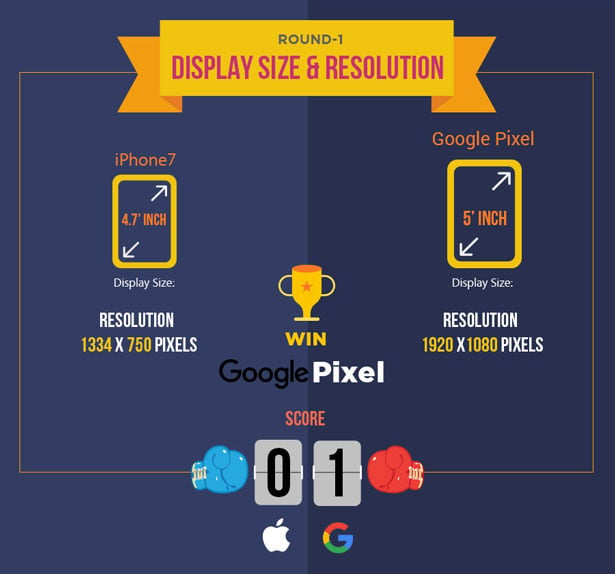 Well, obviously both the phones have their pros and cons. iPhone 7 comes up with a 4.7 display size whereas the Google Pixel has bigger display as large as 5 inches which is basically a plus point for sure.
2. Pixel Density: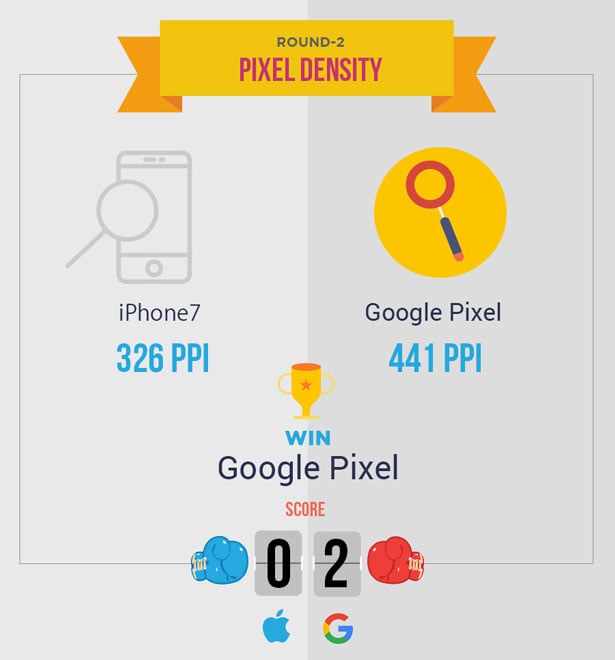 Now here it is, the big bang and a plus point again for the Google pixel because it excels in this game and has 441 PPI whereas Apple iPhone7 is 326 PPI.
3. Device weight: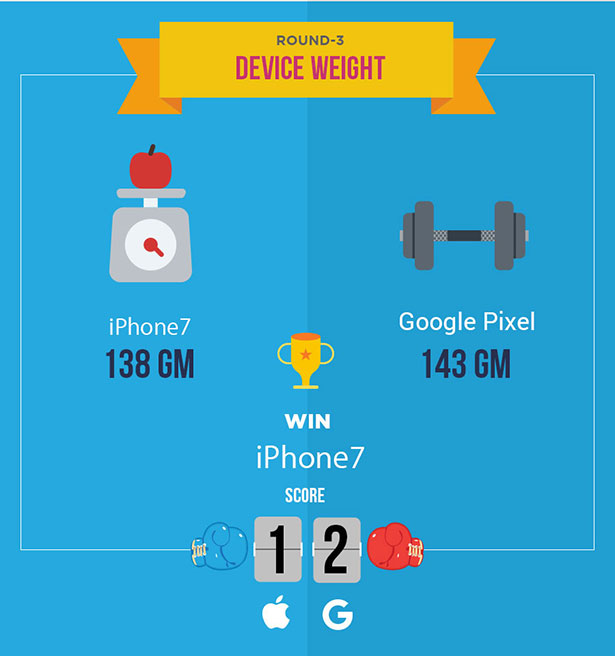 The size of a smartphone is inevitable, I mean, it is just so indispensable and worth the notice. Apple iPhone7 is 138 GM and wins itself the first slot with a lead, whereas Google pixel is 143 Gm.
3. Rear/Front Camera: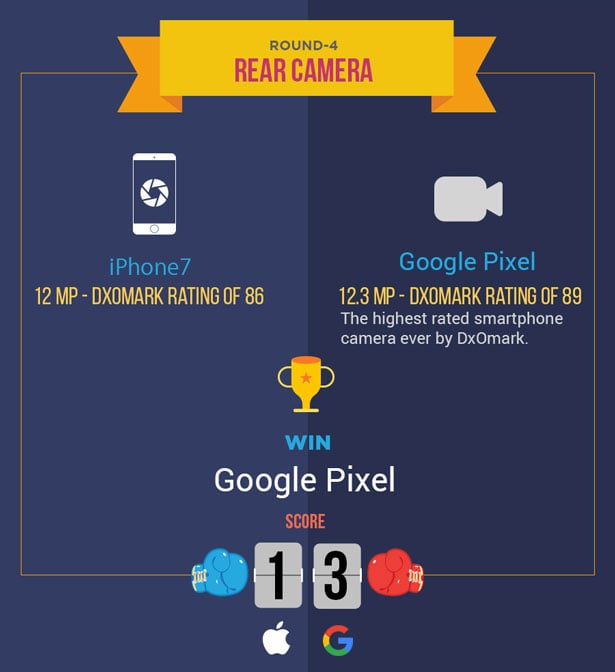 OMG, do you know that Apple iPhone7 is 12 MP whereas the Google Pixel again wins itself having 12.3 MP rear camera? This is not just all, iPhone7 front camera is 7MP whereas Google pixel comes with 8MP Front camera. Wow!
4. Storage: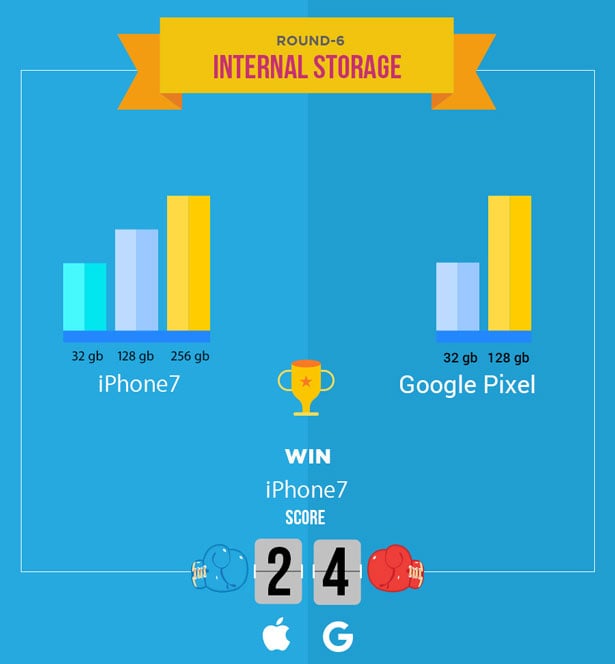 iPhone7 comes in 32gb, 128gb, 256gb whereas Google pixel comes in 32gb and 128gb. So obviously iPhone7 here wins itself for its accommodation.
5. Headphone Jack: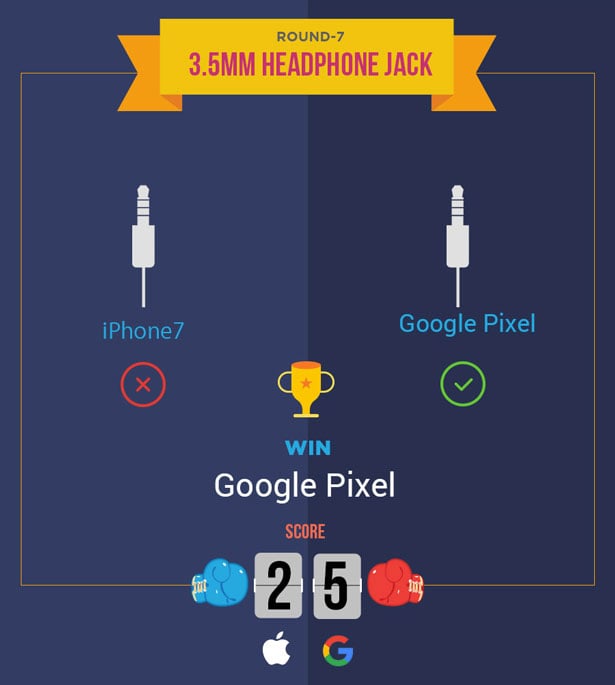 Well there is a complete no from Apple iPhone7 it does not have the headphone jack, whereas Google pixel has 3.5 mm headphone jack.
6. NFC: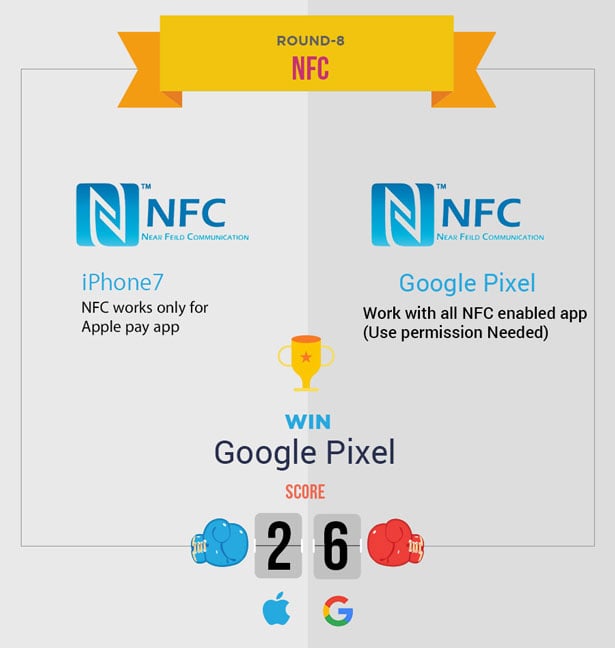 NFC only works for Apple pay app. Google Pixel works with all NFC enabled app. Here Google pixel wins again.
7. Fingerprint sensor: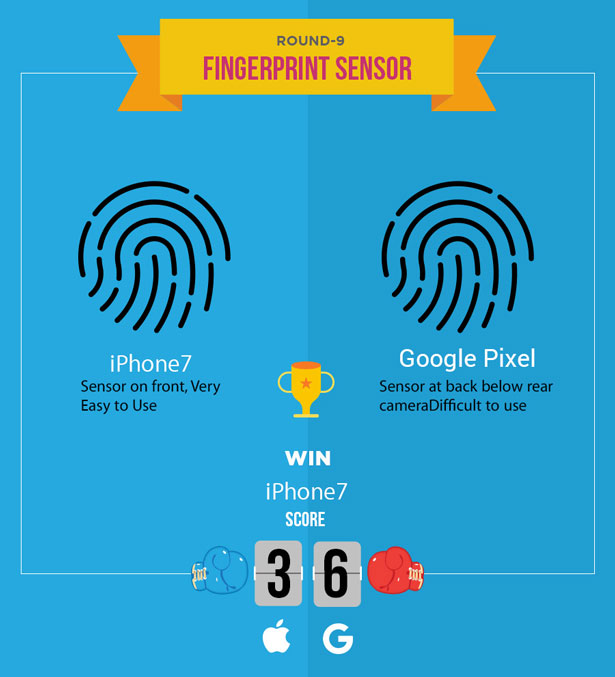 iPhone7 has sensor on front which is of course easy to use Google pixel has sensor at back which is difficult to use. iPhone 7 wins in this regard.
8. Battery capacity: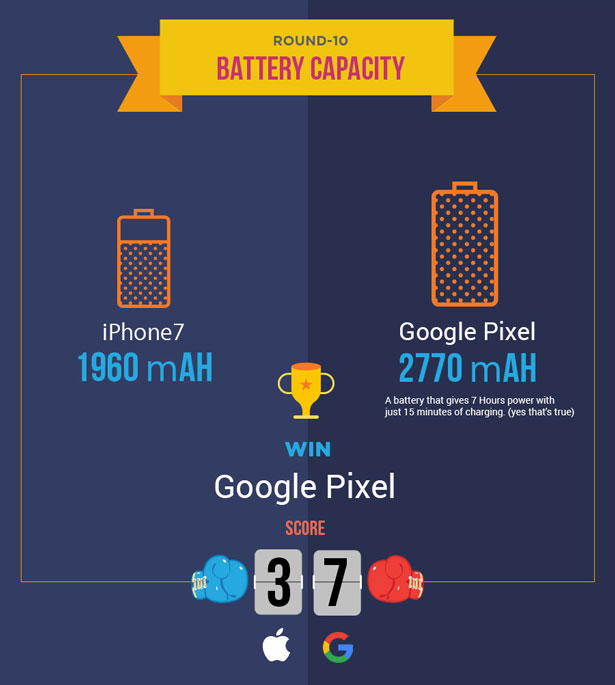 iPhone 7 again fails to provide a battery boost because it gives 1960 mAH battery capacity to its consumers. Google pixel has 2770 mAH battery capacity (15 minutes charge up will give 7 hours battery backup).
9. Auto Playback: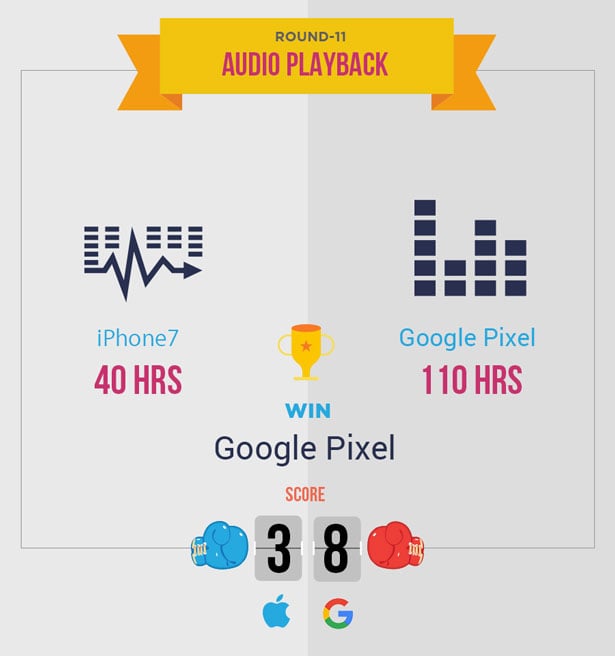 iPhone 7 gives 40 hours auto playback, while Google pixel gives 110 hours backup. Google Pixel wins!
10. Water resistance: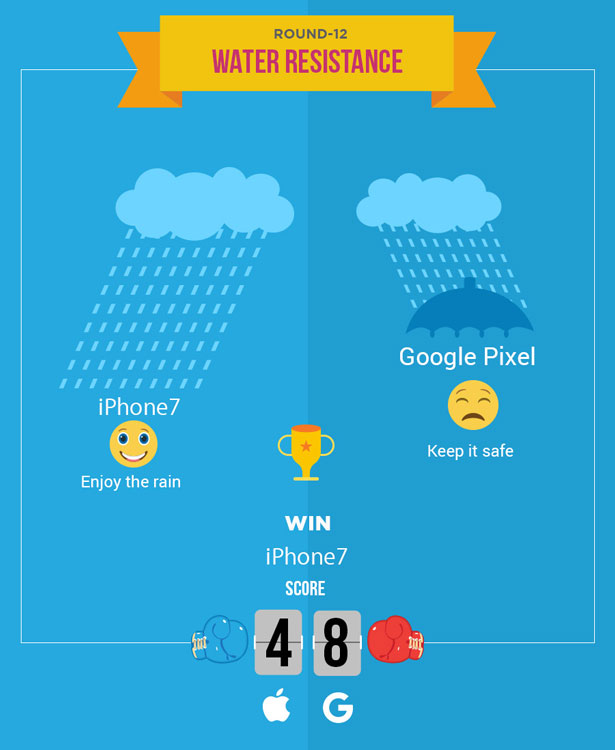 Now enjoy the rain with iPhone 7 in your hand, no fears of getting drenched because iPhone 7 is totally water resistant. Whereas you have to keep your Google Pixel safer because it is not water resistant.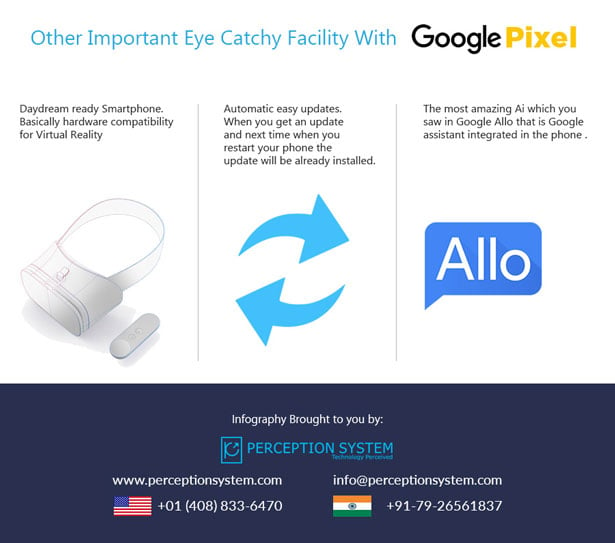 This is not just all, and I, being without biasness, supports Google Pixel in so many ways, it is daydream ready smartphone, it has Allo, and there are automatic easy updates as well.
I hope you are mentally prepared which phone to choose now.
More recommended posts: