Do what makes you happy, either it is about writing a poem, making a short video, capturing the moments of nature, cooking in the kitchen, or planting florae and trees.
We all are grown up in an environment where parents pay special heed to the needs of their kids, they encourage them to be whatever they want to be in their lives. Either a doctor, teacher or an engineer; parents motivate and buck their kids up for their future good. We have no lack of artists around the world, some of them might have experienced an unruly and rowdy childhood, some might have spent messy youth, but this does not even matter now. What matters is the lesson you finally learn out of it and what sort of self you outgrow after the happenings.
Do something that people after you- will remember, create something that will be cherished one day and be followed by juniors, do extraordinary that even you could not believe your eyes & intellect. All this can only be done when you are fearless, when you have confidence in your fortitude. Artists never get scared rather they bring magic out of darkness. Today I decided to give a shout out to an artist whom I have been seeing over the time period and being greatly impressed by the level of perfection that he inserted into his compositions.
I would like to take a moment and highlight his potential works that you would love to see. Have a gaze at the amazing 36 Alphabets, this is the most unique typography design series by Mario. What beauty he has initiated and inculcated into his design elements. All colors are intermingled with fancy alphabets. Creating ripples in the mind. So vibrant and so innovative that nobody has ever thought about.
What you think about these? Give us your feedback and let us know how far do you think, risking it all gives a good and fruitful result? Here we go!
36 Alphabets & Numbers | Most Unique Typography Design Series by Mario
Here are some Awesome Numbers Typography: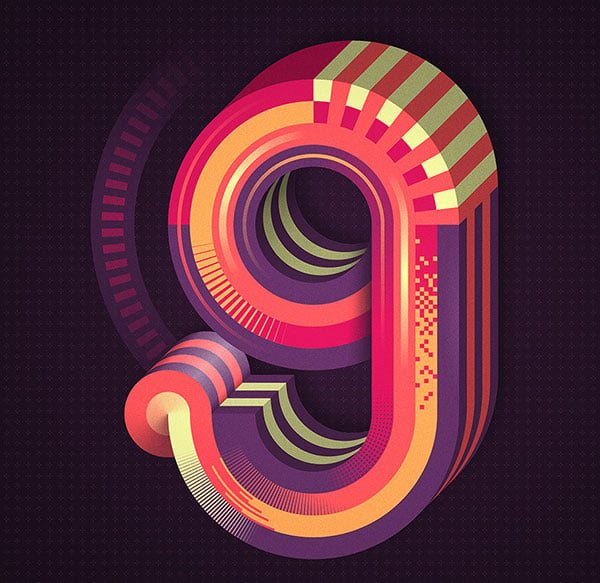 More Typography Design for Inspiration: