Never sit idle, make it productive as much as you can. Avail the opportunities that life throws at you, you never know maybe this very time makes your future brighter. You should never lose hope. Even if you fall in the mud, your spirit should never get filth out of it. There is always s a ray of light that opens up the tunnel for you and you get to see the positivity out of everything when you yourself are pure to the cause.
Artists or the designers, they are one of the same thing, perhaps made from the same fabric. They work hard and they find all the righteousness out of their work. Bloggers are no less in this race, they are growing popular, they are making big money and they are creating ripples in the stagnant water. In the immense race of blogs and websites, why you be any less in the game?
Go with the swing and do what time allows. Ready to start up your own blog? There are few things you should keep in mind. You should pick up a right theme of the blog. A niche based blog is something that always works out. Instead of becoming jack of all trades, master of none sort__ you better stick to one genre and your forte so you will not be scattered around or dispersed into various niches.
Pick a good genre, a cool theme, a pleasant blog name and ingredients of such sort to get started. Now here I am providing you a post of 17 newest best free magazine WordPress themes for blogging in 2017. If you are planning to open up your personal blog then these themes will give you a good piece of recommendation, choose the cooler one for yourself and keep your fingers crossed for best prospects out of it.
I hope you will gain benefits out from this new venture of blogging, and once you get immersed into blogging there is no turning back, it is happening, interesting and a good hobby as well to put your energies and all efforts on a place that pays you back in the long run, remember if you educate people and make them learn from your blog, it will be a nicer and kinder deed which counts a lot. Here we go to come right back again!
17 Newest Best Free Magazine WordPress Themes For 2017
1. Beautiful Standard WordPress Theme 2017 for Blogging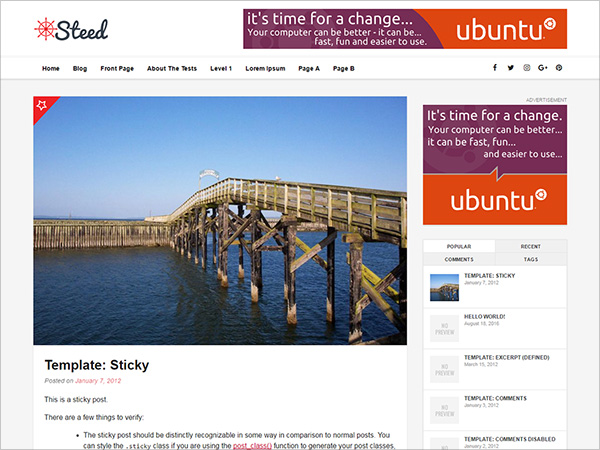 2. Wellness Free WordPress theme 2017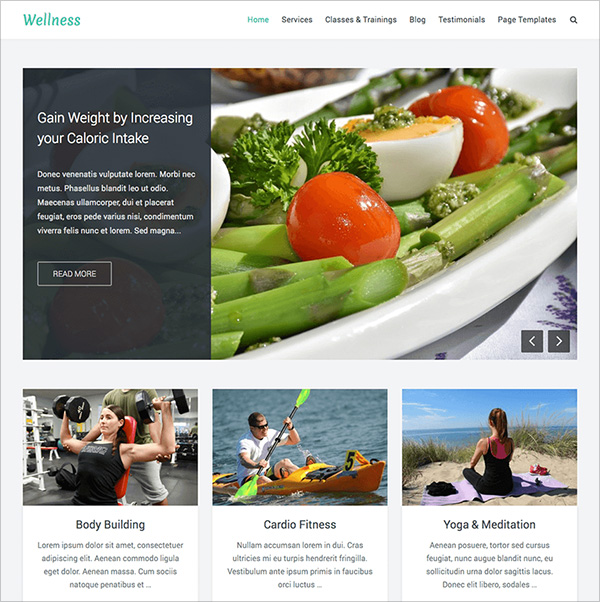 3. Superior Elegant WordPress Theme for blogging in 2017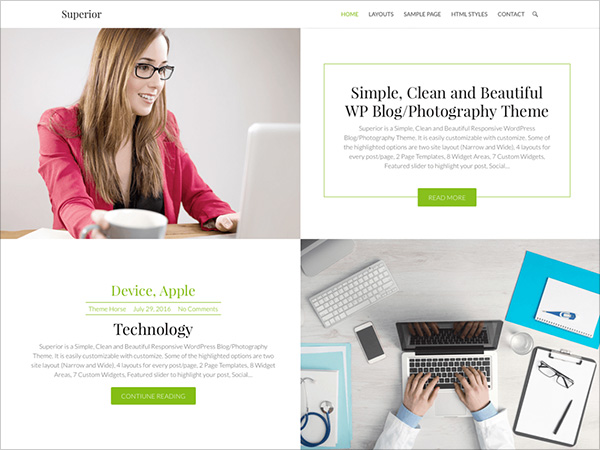 4. Emotions Lite Simple Beautiful wordpress theme for photo blogging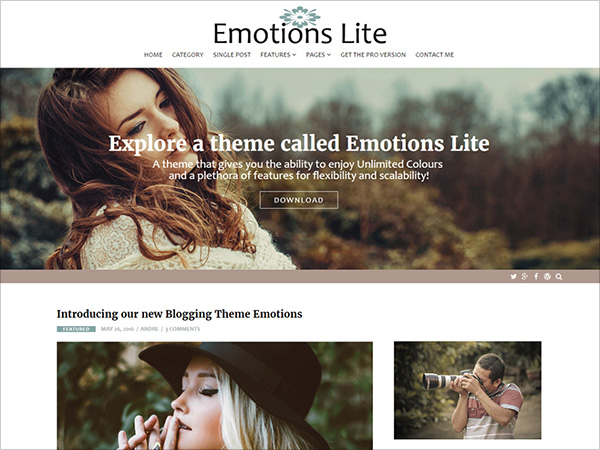 5. Magazeen lite free wordpress theme for professional bloggers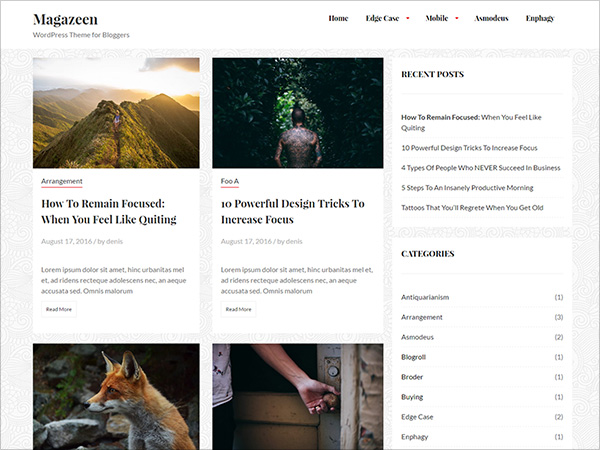 6. Revelar Single Column blogging theme for photography 2017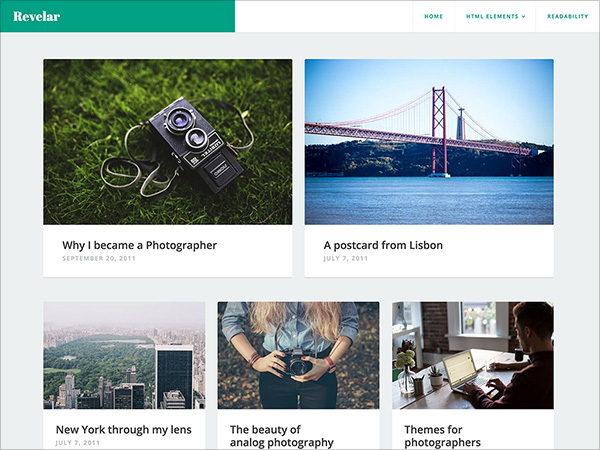 7. AcmePhoto is one of the best WordPress photography Theme 2017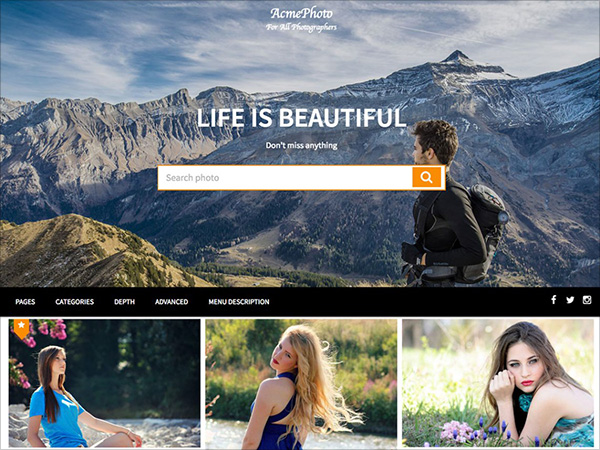 8. Masonry Brick WordPress theme based on the masonry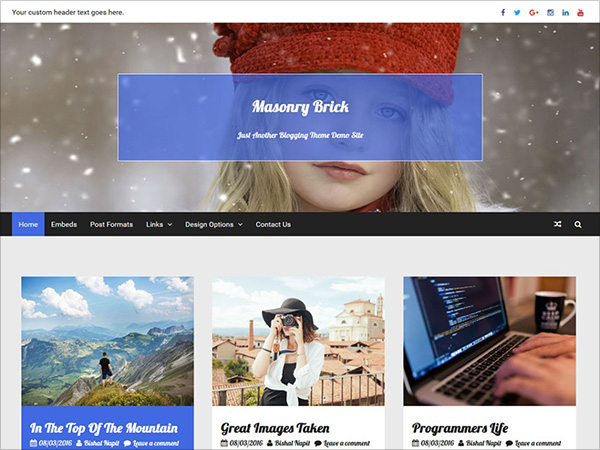 9. United Corporate WordPress theme for business website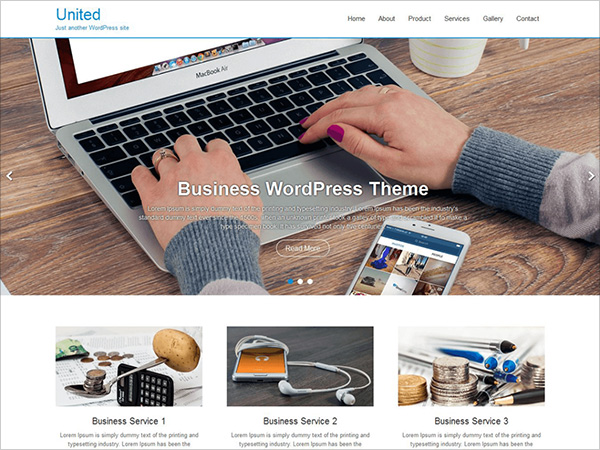 10. Nucleus simple light WordPress theme 2017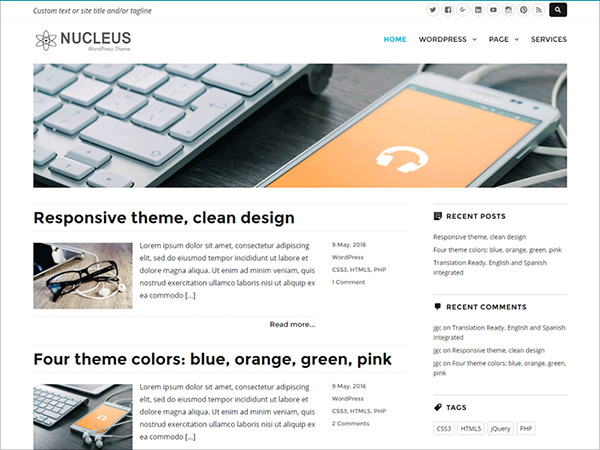 11. Tokimeki simple lightweight WordPress theme 2017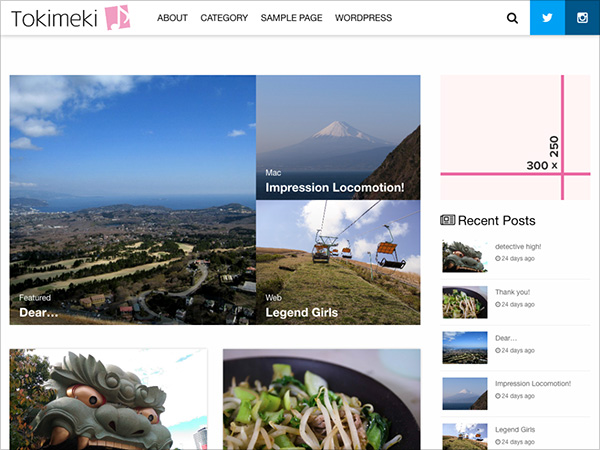 12. WorldStar modern WordPress theme for 2017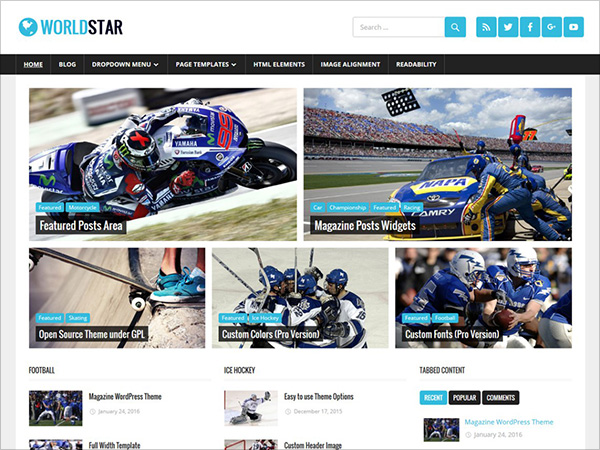 13. Gambit complex highly flexible Free Magazine WordPress theme 2017 for professional bloggers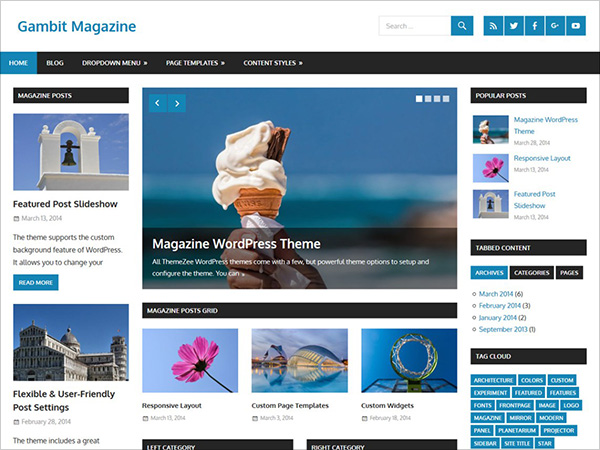 14. Upright WordPress theme perfect for news sites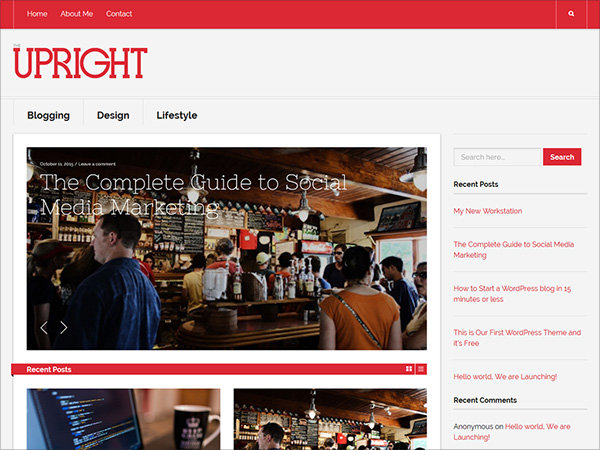 15. Lightly WordPress theme for news -magazine website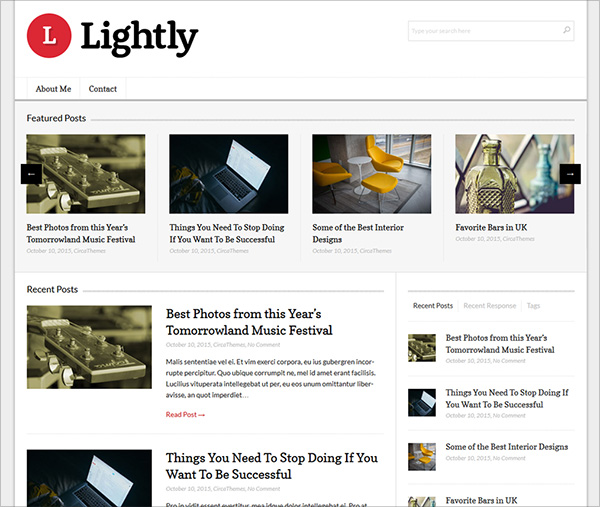 16. Verbosa free WordPress theme 2017 for writers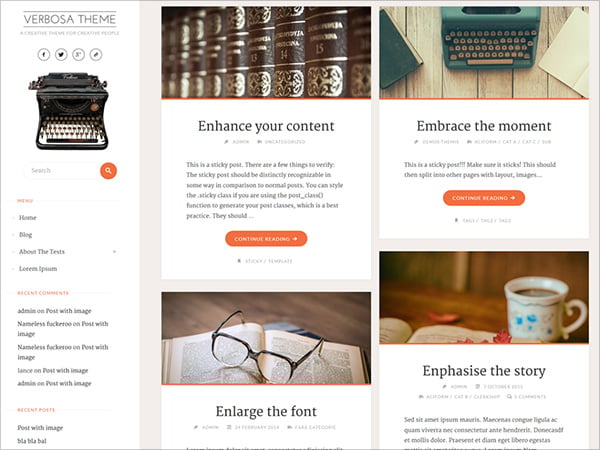 17. MH FeminineMag Free WordPress theme 2017 for female bloggers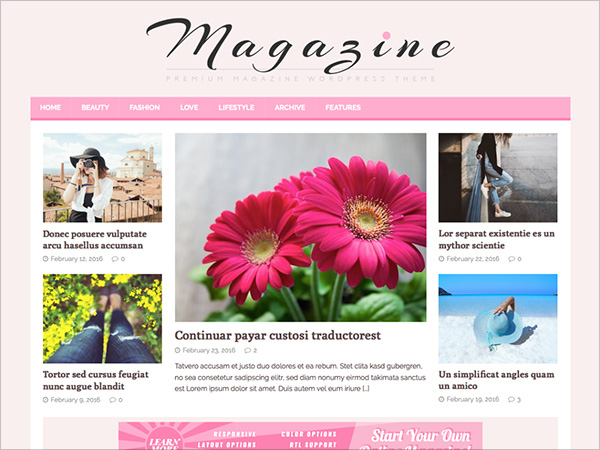 More Awesome Free WordPress themes:
Tags: best free wordpress theme 2017, best free wordpress themes 2017, best free wp theme 2017