You don't go to your interview bare feet and plain face, you do some homework to be mentally prepared about questions that will be thrown at you aimlessly. Be presentable, be confident, be outspoken, be expressive, be intelligent, be smart and don't act dumb. The employer wants to see the spark in you that should not be faded.
If you got potential in you, there should not be any shyness about it, when you have faith in God and believe in yourself then you can turn the tides and reciprocate to all questions being asked from you, you can extinguish the fire easily with your work experience, degrees and talents. Now, I come towards the employer himself, he should pick up a good logo for his brand/company/firm or enterprise that represents his excellence and quality of work which he is supposed to do and partake.
"If you're trying to create a company, it's like baking a cake. You have to have all the ingredients in the right proportion."
Also, in getting across new people the employer should have a personal business card at his disposal to interact with new people. A business card should be well built and trained like a spokesperson. Business card speaks tons about you, so it printing, its font, its clarity, and efficacy has a larger impact on people and also on your company's repute. Build a happy and good stance about your company and it should also reflect in your business card that you give away to people. "If you don't drive your business, you will be driven out of business."
Here I am providing you extremely simple free business card design & mock-up that you can use in your presentation for you client. Insert in his business card design that you have made to manifest him– how his business card will look in the actual form. This will give him a lot of idea that what quality and perspective his card will impart to the beholder. Stick around for more interesting daily design dose, we are working on a lot of new art/design/tech posts for your interest. If you don't want to miss them, get in touch with us through your subscription.
Extremely Simple Free Business Card Design & Mock-up PSD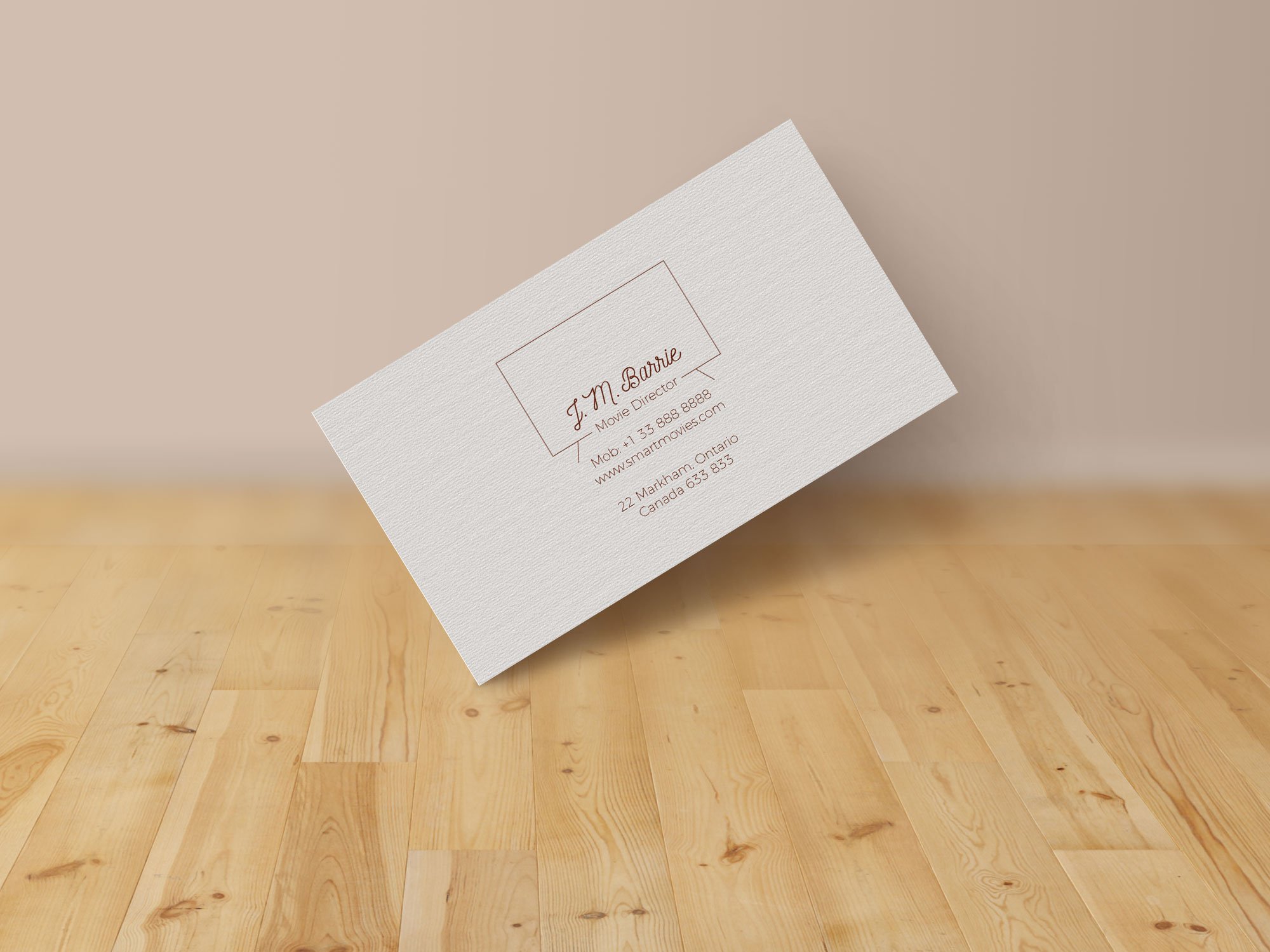 Designed by Zee Que | Credit: www.designbolts.com or link to this page
License: Free for personal & commercial
Don't forget to say thanks in comment.
Fonts used: Nickainley & Montserrat
Business Card Design & Mock-up
More Free Business Card Design Templates & Mockup PSD
Tags: free business card design template, free logo design template, free business card mockup psd file