We are happy to announce the showcase of web tools and services for Black Friday. We worked a lot to find you absolutely the best web tools and web services on the market, that can offer you real help in your projects and work. These solutions have great features for which big teams worked thousands of hours to implement. Enjoy and don't forget to share which one you liked more !
1. BeTheme | Best Premium WP Themes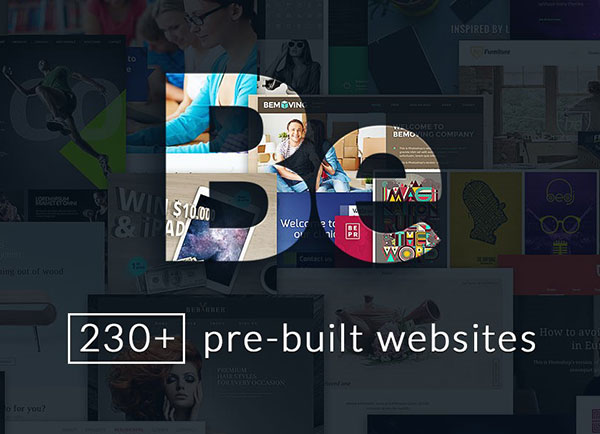 BeTheme is not just a premium WordPress theme, but the most advanced and loved one, with almost 50,000 templates sold just on ThemeForest. What everyone likes about this theme is that it looks awesome, it's easy to use and even more, it's a complete package with many features, that you can use for all your projects. BeTheme can do all of that for you.
There are 230 included pre-built websites, which can be installed with just one click. You can easily and quickly build a stunning website in just a couple of seconds! There is a page designer builder included that will help you customize everything you need and it works excellent. There is a lot of documentation that you can read, but if you need help, BeTheme has an outstanding support team, ready to solve issues and answer questions.
With BeTheme, you can build any number of unique, beautiful designed websites. You have at your disposal 200 included shortcodes and a guide which is really helpful. Using the codes, you can decide if you want a manual building of your website or you can just use the Drag&Drop Muffin Builder tool.
Get BeTheme for just $59, the standard license!
2. Browserling.com | Best cross Browser Testing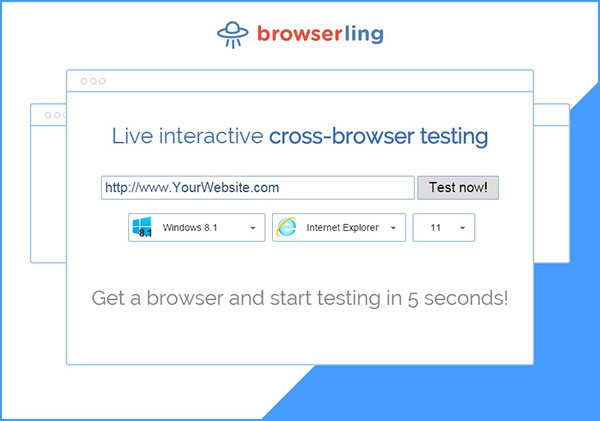 Browserling is the most awesome solution for cross-browser testing. We've written about it before but we want to write about it again because we're satisfied customers and fans. Browserling is built by JavaScript superstars pkrumins and substack (Google them if you haven't heard about them). They decided one day that they had had enough with dealing with cross-browser testing issues and they built this freaking amazing tool.
What is Browserling? It's a light-weight, fully interactive, online cross-browser testing web application. It's built on HTML5 and JavaScript and doesn't use Flash, Java or plugins. Browserling streams real browsers running in virtual machines to your browser. Pkrumins and substack put a browser in your browser so you can browse while you browse.
If you've never heard about cross-browser testing, then you should know that it's really important to test your website on all browsers and devices. If you don't, you will lose potential customers and subscribers because every browser on every device works differently. This is what Browserling helps you solve.
Doing cross-browser tests with Browserling is really simple. You can get a browser in less than 5 seconds and you can make tests happen on all Windows versions, all Androids, all Internet Explorer versions. We just asked them and they're even adding Linux support soon. Keep in mind that there is also a free plan available and the cheapest developer plan starts from just $19/month and it has everything you can think of, including screenshots, responsive testing, annotating bugs and extensions for quicker testing.
And only today on Black Friday with the BFLING2016 coupon you will get 33% off. Don't miss this special offer!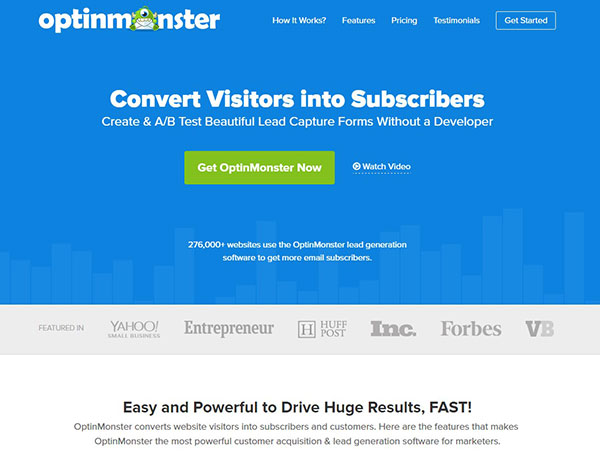 After a traffic analysis, have you wondered what is happening with all the visitors that exit your website? Where do they go? More than 70% won't come back to your website. OptinMonster is the lead generation software for marketers, as it will help you build beautiful and useful forms that will convert your abandoning visitors into customers and subscribers. Creating forms is easier than ever, there is no need of a developer, everyone can easily build forms with no coding skills.
OptinMonster is packed with all the premium and useful features you would need in your projects and their first plan start from just $9 / month, billed annually.
You should give it a try and increase the performance of your website!
4. Snapito.com | Best Website Snapshot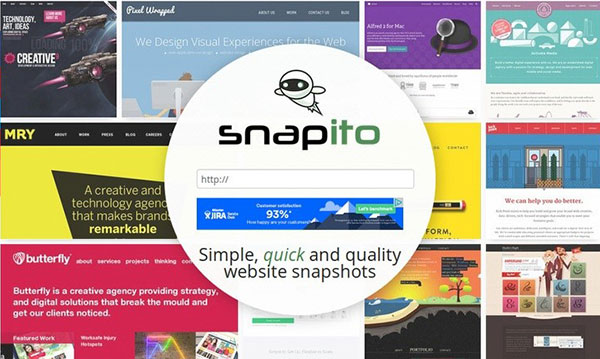 With Snapito, you can obtain free simple, quick and quality website screenshots in a matter of seconds. Keep in mind that this service is really fast, there is no need to install a browser extension or subscribe to a service. 3 easy steps : enter the website address, hit snap and download the picture. If you need to modify the screenshot before downloading it, Snapito has a built-in editor with lots of useful features. They are preparing the launch of LIVE API services in the early part of 2017.
If you need automated page screenshots, go to ShrinkTheWeb, the guys who also produced Snapito. Give it a try!
5. Themify.me | High Quality WordPress Themes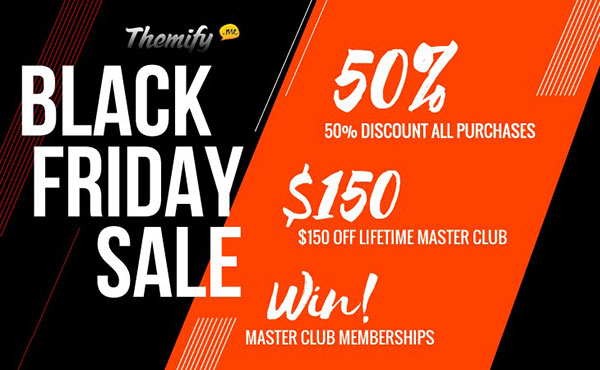 Themify prepared a lot for Black Friday and Cyber Monday and they are happy to announce really good offers, never seen before. Using the coupon BLACKFRIDAY, you will get 50% discount on all Club memberships, WordPress themes and plugins, without the Lifetime Master Club. Another cool coupon is the BLACKFRIDAYIFE, that will give you $150 discount for the Lifetime Master Club membership. Using this amazing discount, get lifetime access to all their products, support, and updates for only $249!
Even more, Themify is giving away 10 Master Cub memberships. This will give you access to all their products, including themes, add-ons, plugins, and even PSD files.
Promotion just started today and end on Cyber Monday, in 3 days.  Get the deals!
6. uCoz.com | Best Website Builder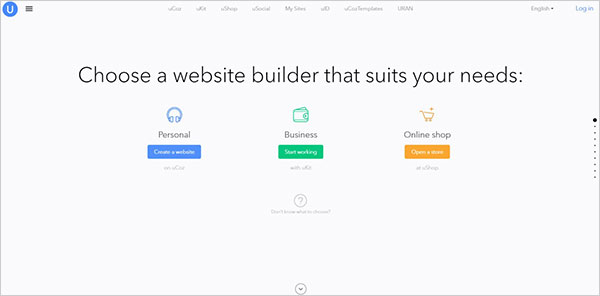 uCoz is a powerful website builder with 10 years of experience and over 35 million users worldwide. Whether you are a beginner only learning to code, or a seasoned webmaster looking for a flexible platform to implement complex solutions, uCoz has got you covered. You can go for ready-to-use blocks and modules or get under the hood and edit the site's code in the nitty-gritty. Start today, it's free!
7. uKit.com | Website Builder For Business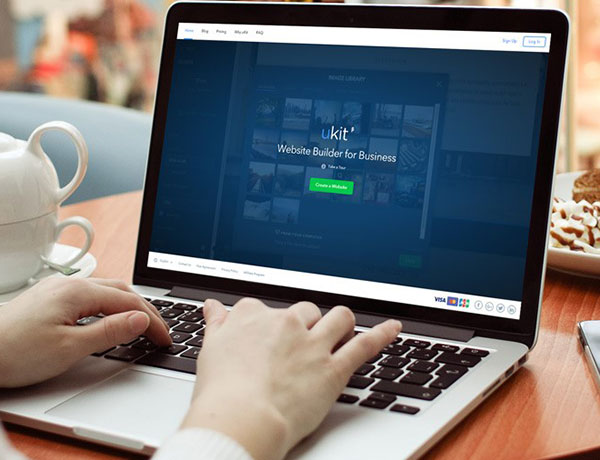 uKit is a modern code-free platform that empowers small business owners to create a professional digital identity. Choose from over 250 designer-made templates, customize your website's look, set up SEO, add social media accounts, and go online in a matter of minutes! No coding skills required. Be on the Web today, for free!
8. Simbla.com | Get a Code-Free Website in Minutes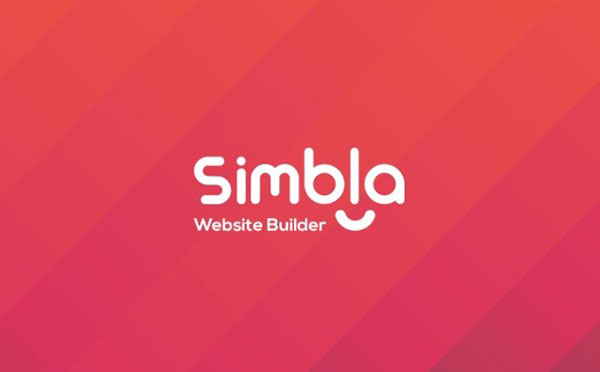 Simbla website builder has many happy users and we know why. It's because is an easy to use website builder with which you can have code-free websites in minutes. They have features like Fully Responsive, Drag and Drop builder, Cloud-based interface, SEO features and much more awesome things. Give it a try !
9. actiTIME.com | Timesheet for Smart Decisions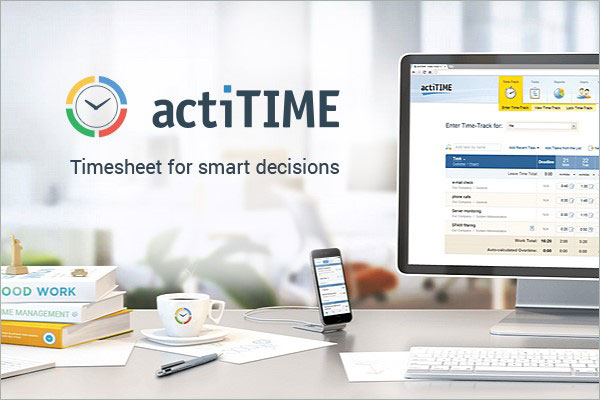 actiTIME is used by a large number of companies, more than 9000 worldwide, for time tracking needs. It's a very easy to use and flexible instrument. Some of the most important features are – time tracking, projects and tasks management, detailed reports on staff performance, leave time, overtime, cost of work and many others. Keep your business under control with actiTIME.  Start using actiTIME right now !
10. Colorlib.com | Best Premium WordPress Theme Website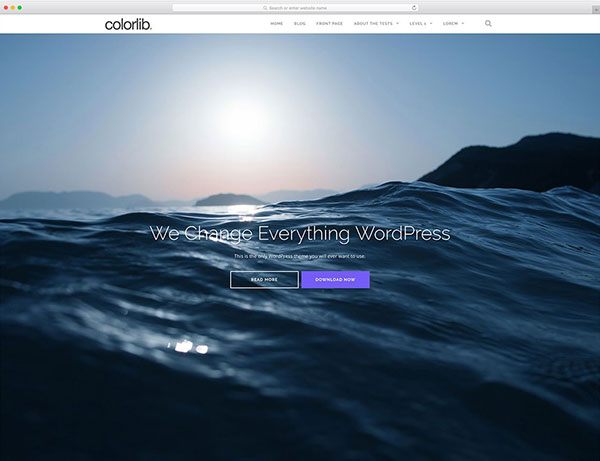 These guys are helping lots of freelancers and companies with free and premium WordPress themes. They even wrote a step-by-step guide for beginners of how to make a WordPress website. They have many templates to choose from and their support team is outstanding.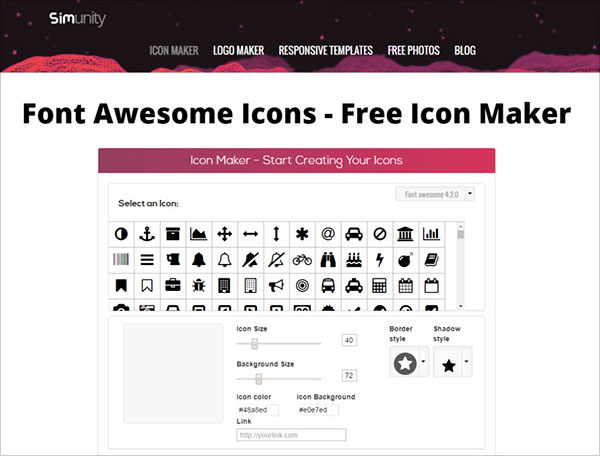 Free icon generator, free icons and free to use images. Yes, everything is free and the quality is more than really nice. They even accept to use the icons in commercial projects or sell them on your website. Start using Simunity icon maker right now !
12. USocial.pro | Best Social Media Services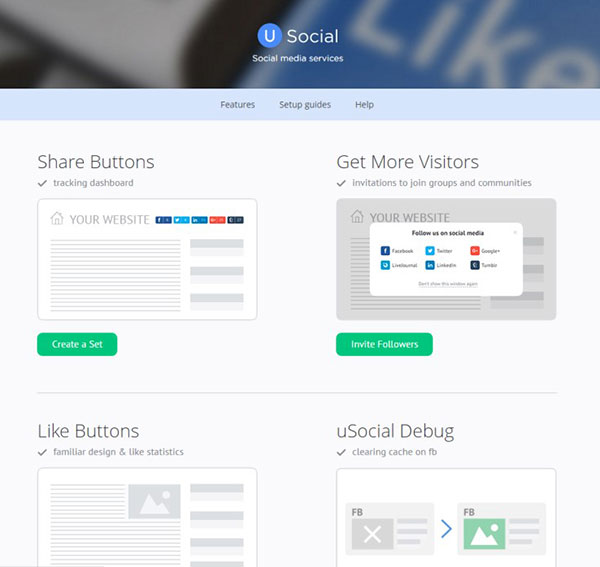 The uSocial project helps your website visitors quickly share links to their favorite posts across social media. A button set is created with the help of a builder and is placed onto the website in 2 minutes. The clean code that loads independently of other scripts and quality HTML structure will ensure a smooth operation on any website, while the customizable button appearance will allow you to make them match any design.
13. wpDataTables.com | Best Spreadsheet App without coding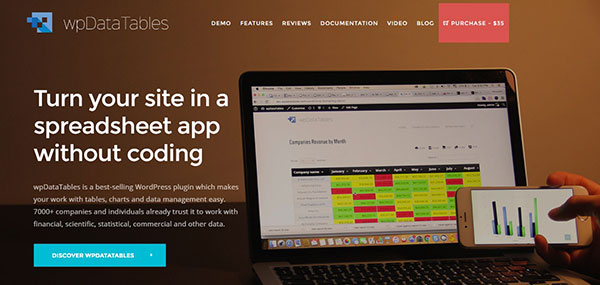 wpDataTables is that single, premium WordPress plugin that represents the perfect solution for creating editable tables, graphs, and charts. It has everything you can think of included, enter their website and check. The price is really small, just $35 and you can have all the benefits at your finger. Check wpDataTables!
14. Thesquid.ink | Best Flat Icons Website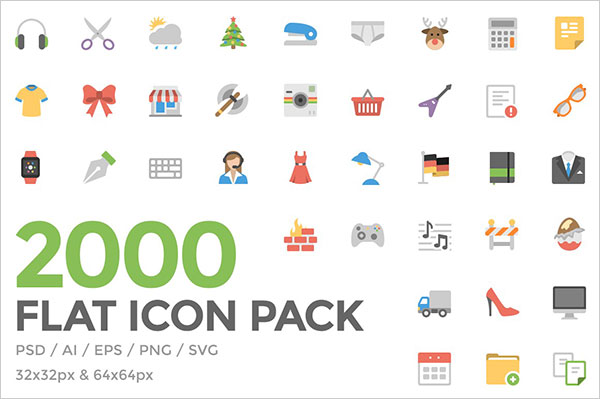 TheSquid.Ink can do something really nice for you. They are offering exactly 2000 high quality, handcrafted, line icons for just $50. You will awesome flat icons for an unlimited number of projects with a really small cost. If you want, you can start by getting the free pack of 50 icons. Go for it!
15. xfive.co | Hire Best Developers for Your website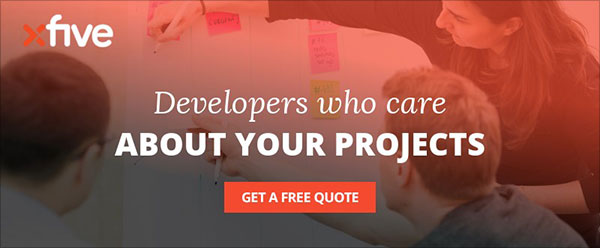 With Xfive, your projects are in good hands with the web developers who care. They will code your website or application with the highest standards and you will be more than happy with the results. These guys are always happy to offer their help and they have great experience with small companies, but also larger ones, like Ebay and Microsoft. Contact Xfive right now and start your project !
16. InvoiceNinja.com | Best Online Invoicing Platform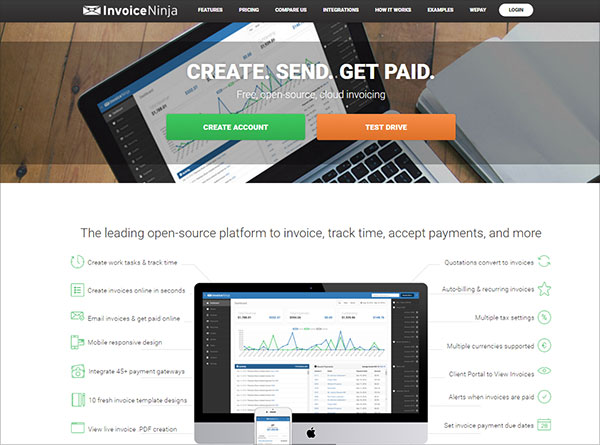 InvoiceNinja is among the best platforms for invoicing available on the market. It's really easy to use and it was selected by many companies for their awesome features. They have a free to use plan but also paid plans that offer more functionalities, starting from just $8 per month. Give them a try !.
Black Friday offers every year the best chance to get awesome products, web tools, and services. You 've seen 16 of the best web tools available on the internet, for the last 4-5 years. Which one have you selected to help you ?
Recommended Posts:
Tags: best web services, best web tools 2016, black friday 2016