It is a big world where if people meet you they will forget about you the very next day, they won't recognize your name; so if you want to make people remember you have to pay them frequent visits and contact them on daily or weekly basis. This is what happens in the market as well.
Unless you advertise about your product or about your brand; people will hardly pay any heed towards you, they will better get a product that they see on the print or electronic media over and over again rather than preferring yours. Therefor brands are so much into advertising about themselves to get across people, to gain a good viewership, to persuade people to buy them and to attract them for better revenue. If you are a designer, this is not something new, but for all those newbies and also the beginners who are trying new things in the design world & experiencing new projects must keep a check on us.
We are catering people like you to provide you best design feed that will help you today and in the long run as well. Now here look at this free outdoor advertising hoarding Mock-up PSD. You can simply put in your own design, campaign design advertisement, product, brand or stuff you like to showcase before people. This is basically helpful in making a good presentation for your client who wants to see how his advertisement is going to look in a giant size billboard around the roads outdoors.
This is giving a wider picture, you can use it in your personal projects. Remember, clients are always very demanding, they want the super best stuff from you, so make sure you don't do anything less than their expectations. Once you develop your good stance, a decent one to one relation and a nicer trust then it is a lot easier for them to approach you in future as well. Subscribe us for more design posts, we are currently into more design dose for you all, stick around and keep a hold on to the site.
You will love this design ride that is interesting as well as focused!
Free Outdoor Advertising Hoarding Mock-up PSD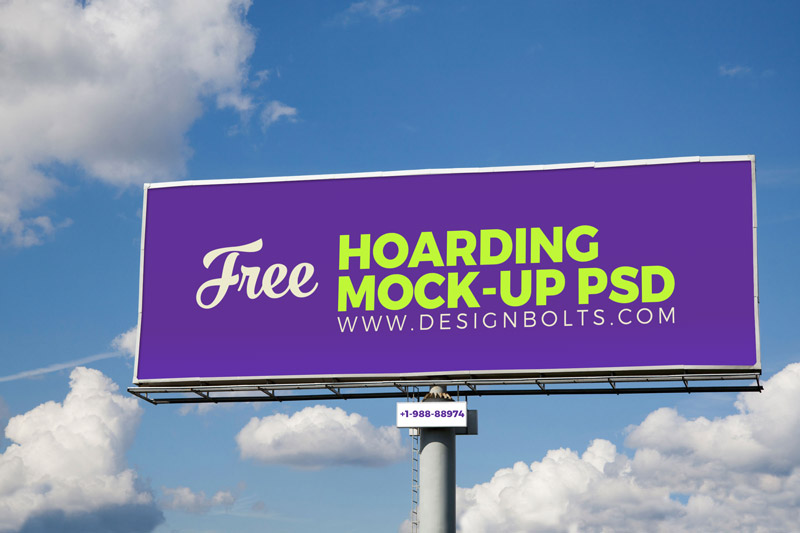 Available Format: Layered PSD with smart object insertion
License: Free for personal presentational use only
Zip File Includes: Outdoor Hoarding Mockup PSD
Note:
1. PSD Outdoor Mockup is allowed for sharing online (A Must Linkback to this page)
2. Layers are hidden to decrease the size of file kindly unhide and place your design on red colored layer.
3. Say thanks if you like or share/tweet with your friends
Free Hoarding Mockup PSD
More Free PSD Mock-ups & premium Files you would love to download: