There is nothing worthwhile that is ever achieved easily, you really have to grind yourself, shed the sweats and move mountains to make a masterpiece. Artists spend years and years of struggling phase and this not only polishes their skill, art, talent but their nature and personality. Your job and type of work you do has a lot of impact on your character and personality.
If you see bad circumstance on your workplace you might get snappy and irritable all the time, if you don't get appreciative comments from your clients you might get offended and sluggish so whatever you do at your workplace has a direct connection on your nature and mood, try to find the good out of everything; this will not only help you to be more professional but this will also let you show grace under worst case scenarios. There is always a good day so the positive note has to be kept in mind.
Do good to others, help them and so shall the good will come back to you. Make amends; learn from errors and produce what you can with full focus, attention, devotion and with your entire mind. If you insert in your heart you will definitely get the best out of everything.
Here I am providing you a post of 10 free and premium resume design templates. You can check them out for ideas that how differently resumes can be made, composed and formulated. Resume is the essential to get into a job so never overlook the design of it, make all the bio data, information and details about you clearly written in bold and notable font so it becomes readable and unambiguous.
State genuine facts and your documents should be the evidence behind this piece of paper. Remember it does wonders to earn you a good job in a best firm so make sure the design of it should stand out. Usually graphic designers like to play with different colors for their CV/resume because their field and their knowledge of design is mightier and they love to get it reflected in their resume as well. Check out this collection and hold on tight because we have more to bring before you tomorrow.
10 Fresh Free & Premium Resume Template Design of 2017
1. Free Beautiful Resume Template for Graphic Designer Art Director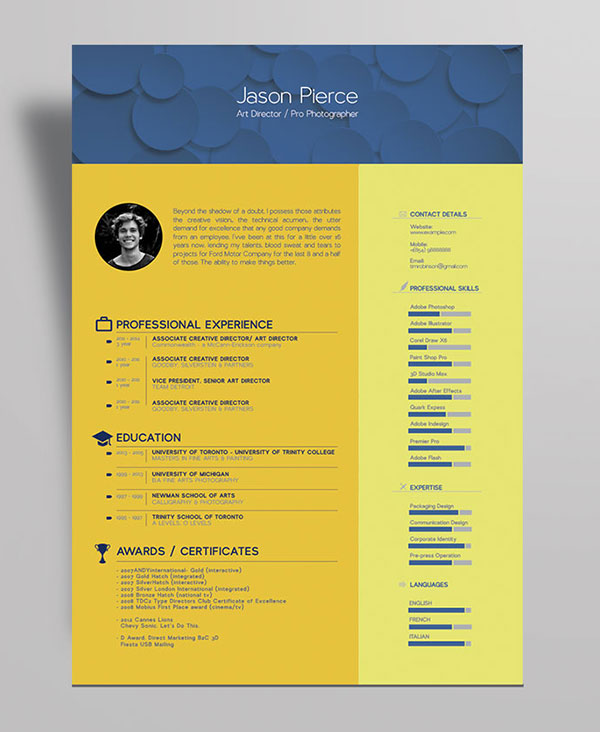 2. Free Resume Template PSD File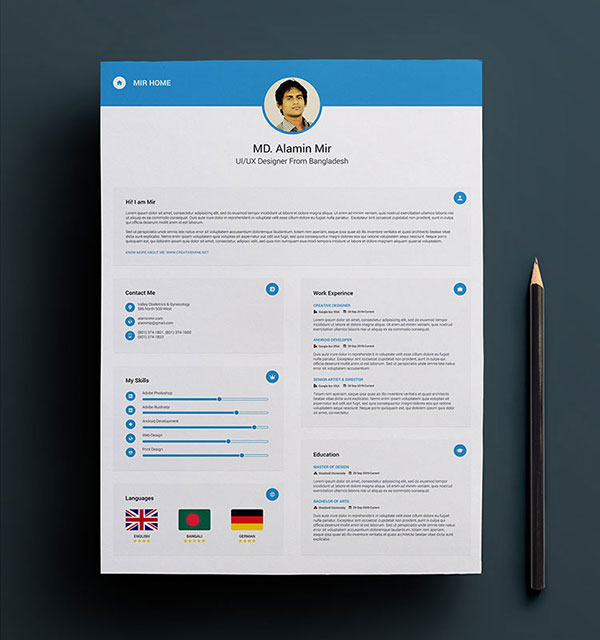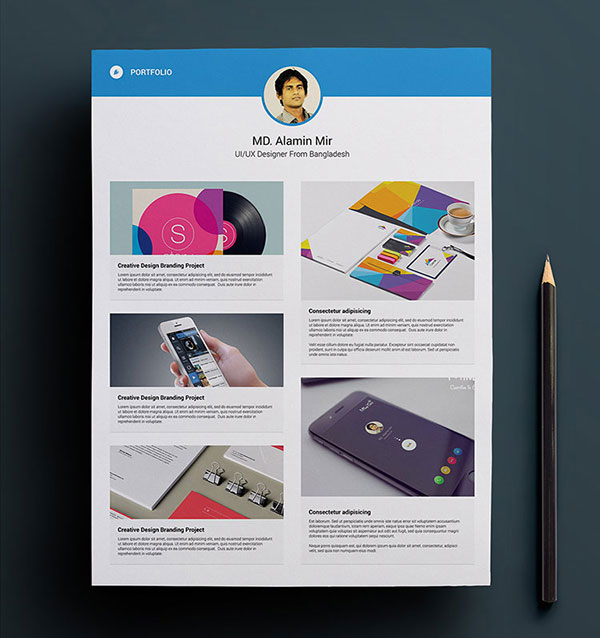 3. Dark Free Resume Template For Designers, Marketing, HR & I.T Professionals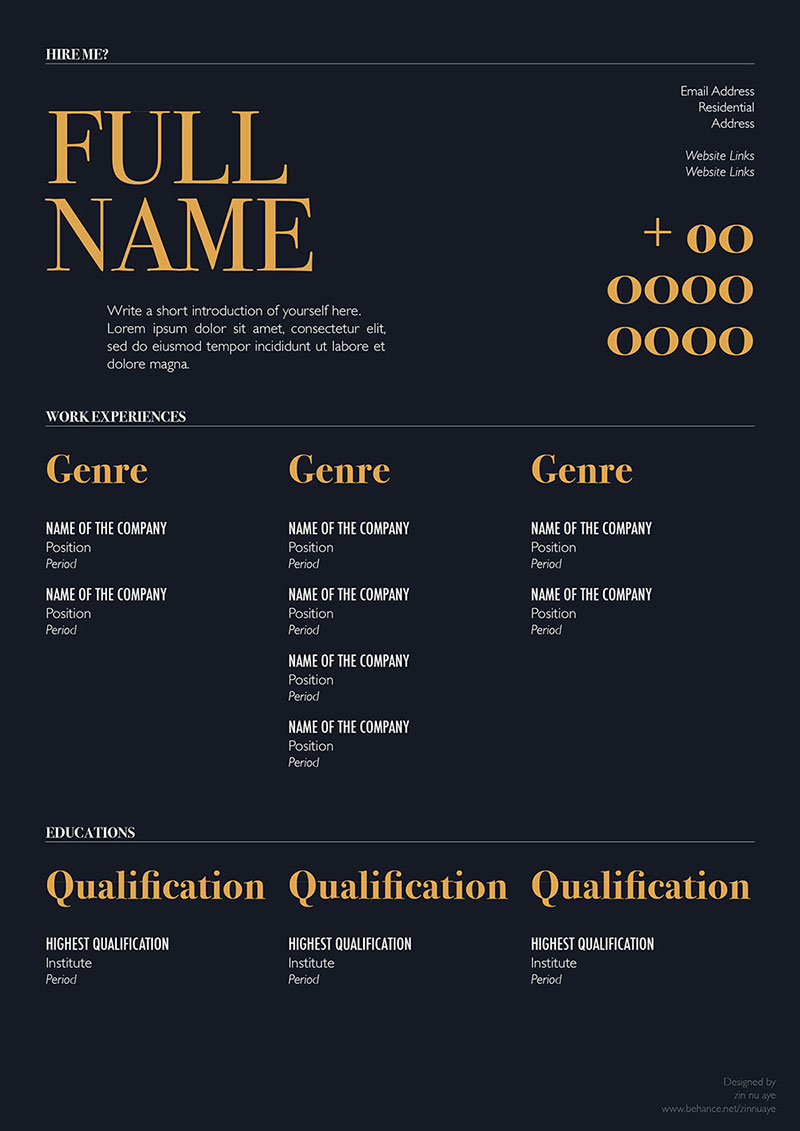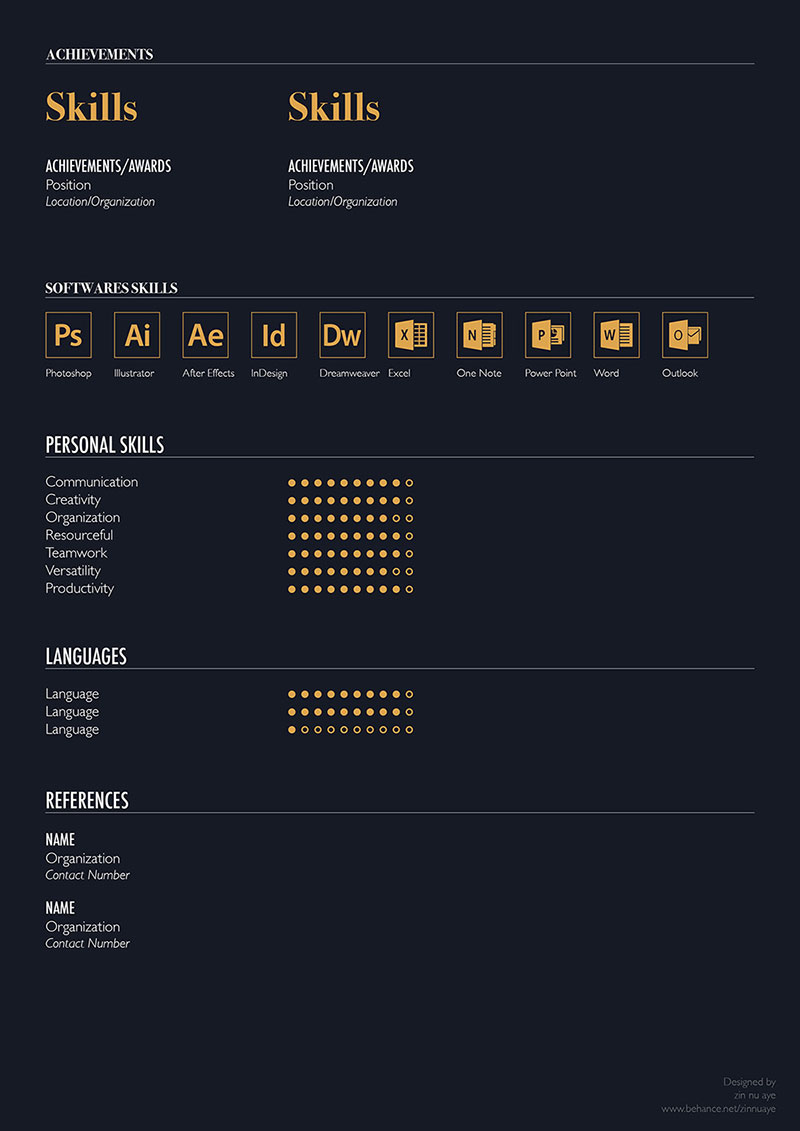 4. Free Black Elegant Resume CV Design Template for Art Director & Photographer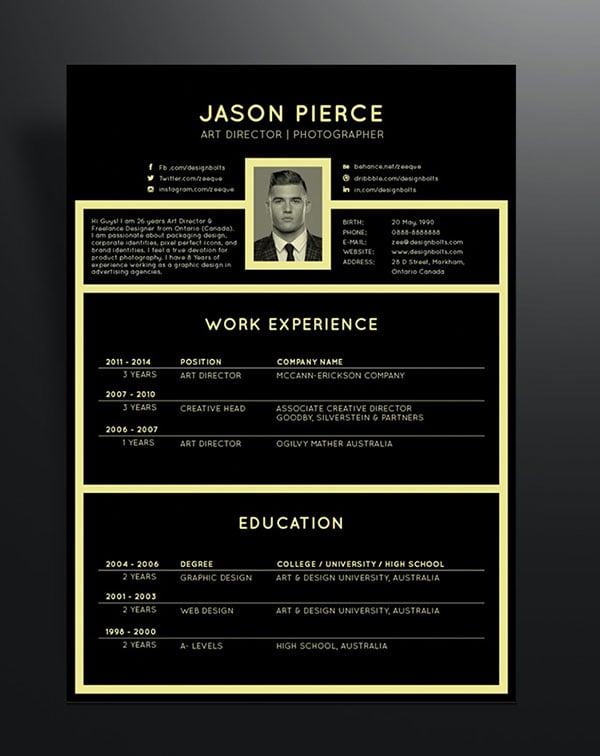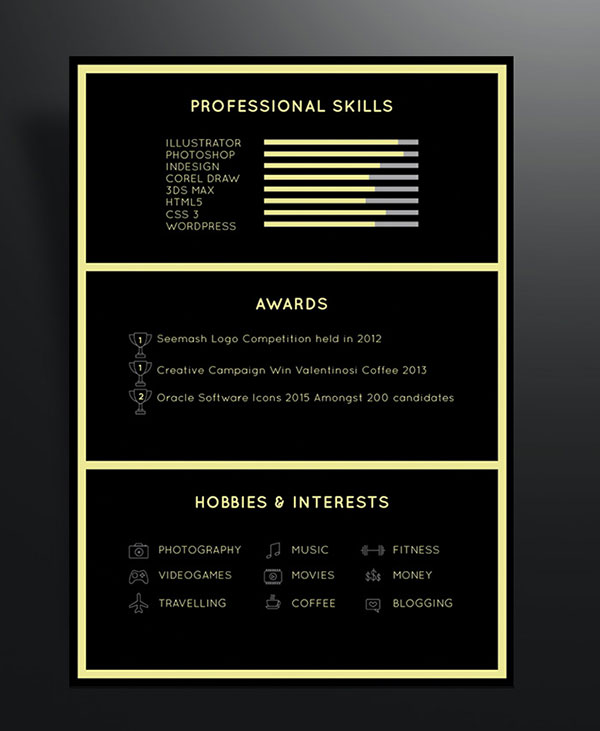 5. 3 Color Flat Free Resume Template & Cover Letter For Graphic Designers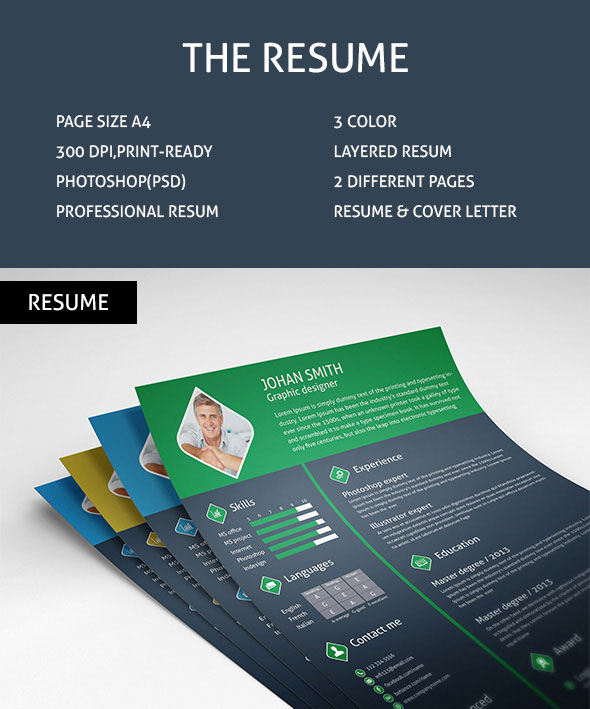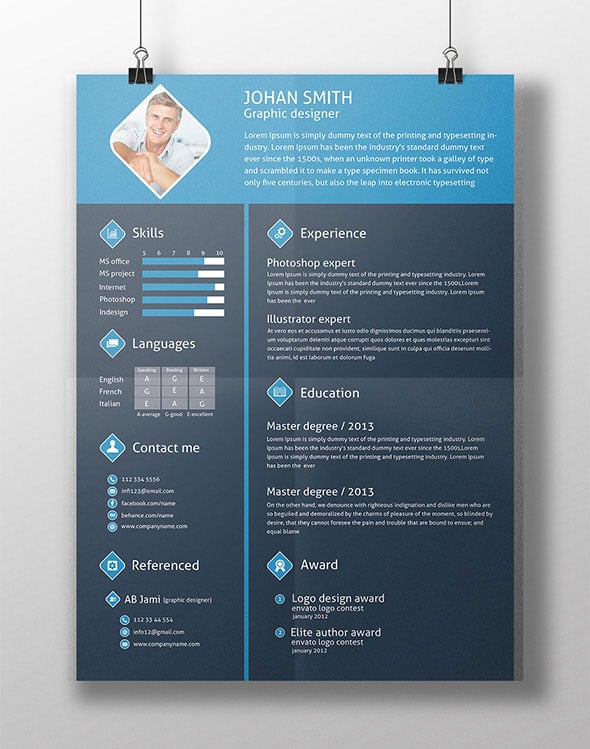 6. Resume Template & Cover Letter Template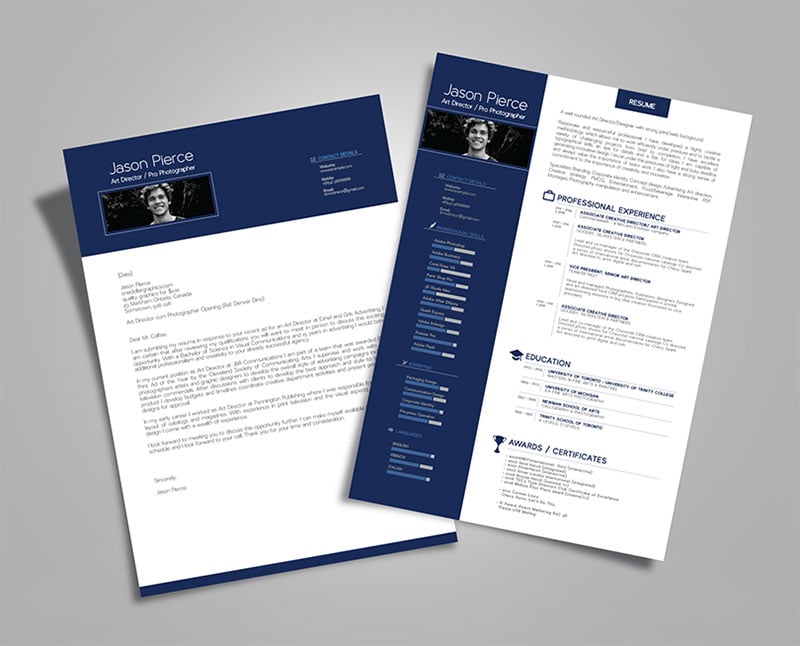 7. Simple Yet Professional Resume (CV) Design Templates In Ai, EPS, PSD, PDF, CDR, DOC, DOCX, INDD & IDML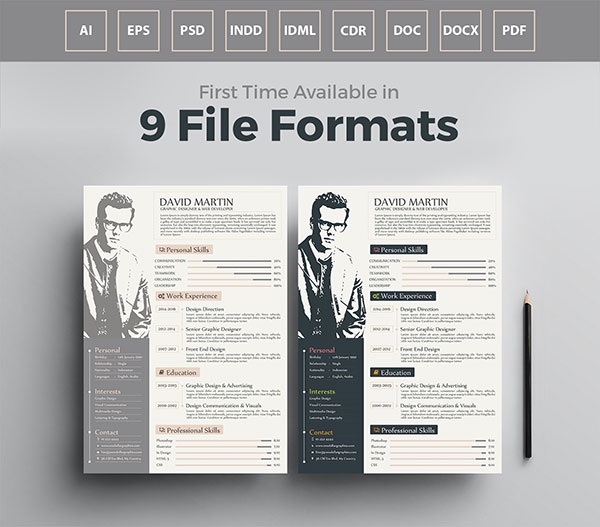 8. Simple Professional Resume Template In Ai, EPS, PSD, Word, CDR & INDD Format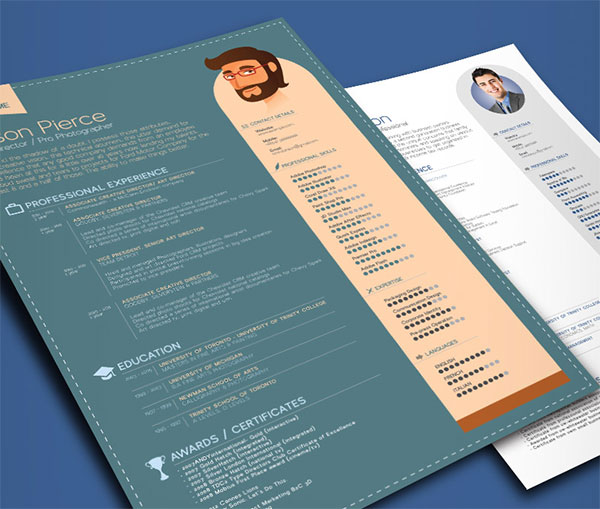 9. Modern Resume (CV) Design Template In PSD, Ai, EPS, INDD, CDR, DOC, DOCX & PDF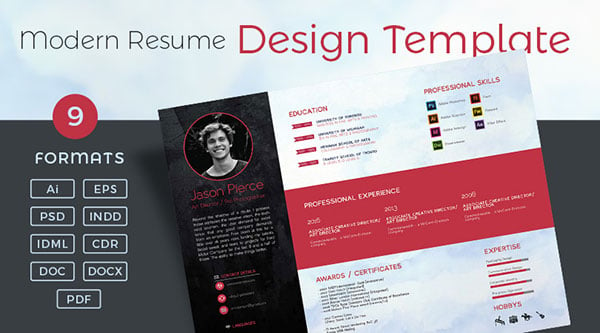 10. Creative Infographic Resume Template With Cover Letter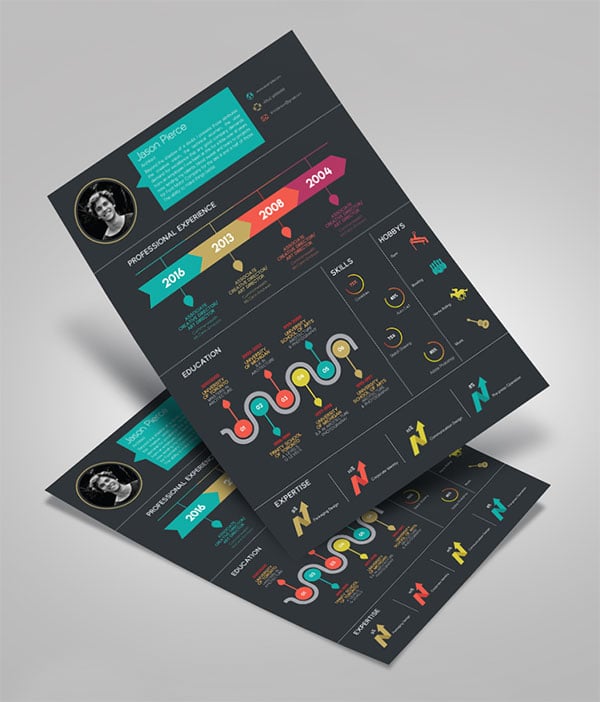 Free Resume CV Template | Free Resume Portfolio Design Template | Free Cover Letter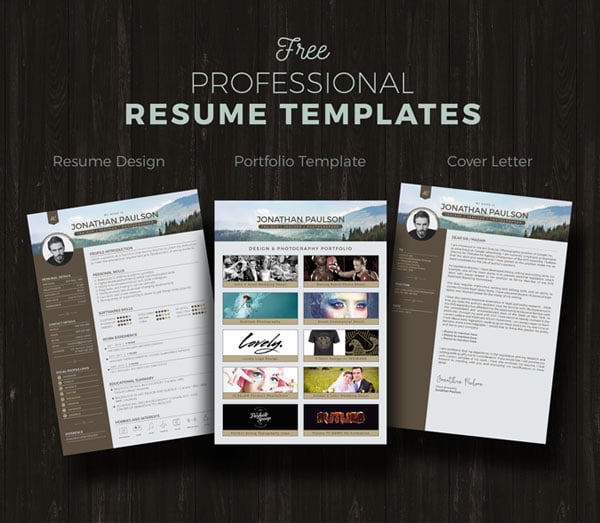 More High Quality Freebies you would love to download: