"There is only one happiness in this life, to love and be loved." Love should be celebrated every day and we should not limit it to a single day of Valentine's Day, however people go with the view of rose day and give each other presents/gifts along with chocolates, flowers and teddy bears. Not even girls but men too love to be adored, they also like to be pampered by their very own girl, they want the feeling of being wanted, they want the best for themselves from their partner just like girls wish to be treated nicely.
"Love is when the other person's happiness is more important than your own." So what are you waiting for? There are little days lying ahead of us so make sure you make the best out of it. Put all your savings together to give a treat to your other half on the day of Valentine's. Buy the stunning gifts even though they are costly, but you must acknowledge the presence and significance of your lovelorn particularly on Valentine's Day– February 14th is the best day to make him realize what he means to you and what's his significance in your life really is. The more the expensive gift is_ the more joy it will bring, it is perhaps a myth because sometimes little things done with greater gestures & love bring more happiness than usual.
So whatever you buy for you partner just wrap it up nicely in some shimmery glazed paper and give it to him with love & warmth. Check out this awesome collection of World's most expensive pen gifts for him on Valentine's Day 2017. These pens are super attractive, look royal, classy and way too sophisticated. There is an oomph factor in them with golden/silver lining and textures. I am sure these can make his day special nevertheless. Stick around for more inspiring, interesting and useful design & trends' posts, we are working hard to accumulate the collection that benefits you, subscribe us and get the daily dose of design just a click away.
1. Montegrappa Chaos Limited Edition 18K Gold Fountain Pen Medium Point
Price: $65,700 | Buy from here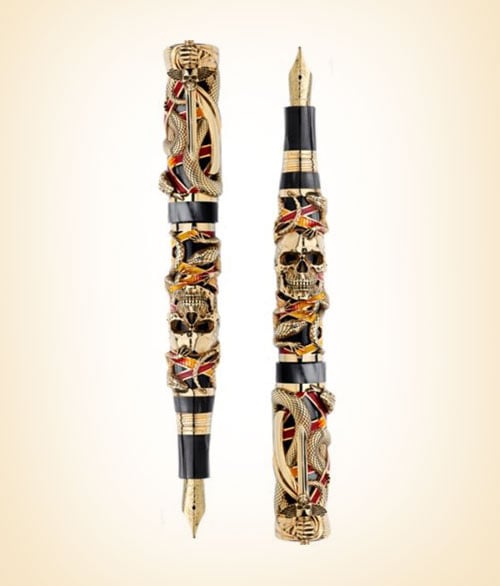 2. VISCONTI Extase D'Oud HRH 18K YG & WG Fountain Pen. Diamond Royal Edition
Price: $49,500 | Buy from here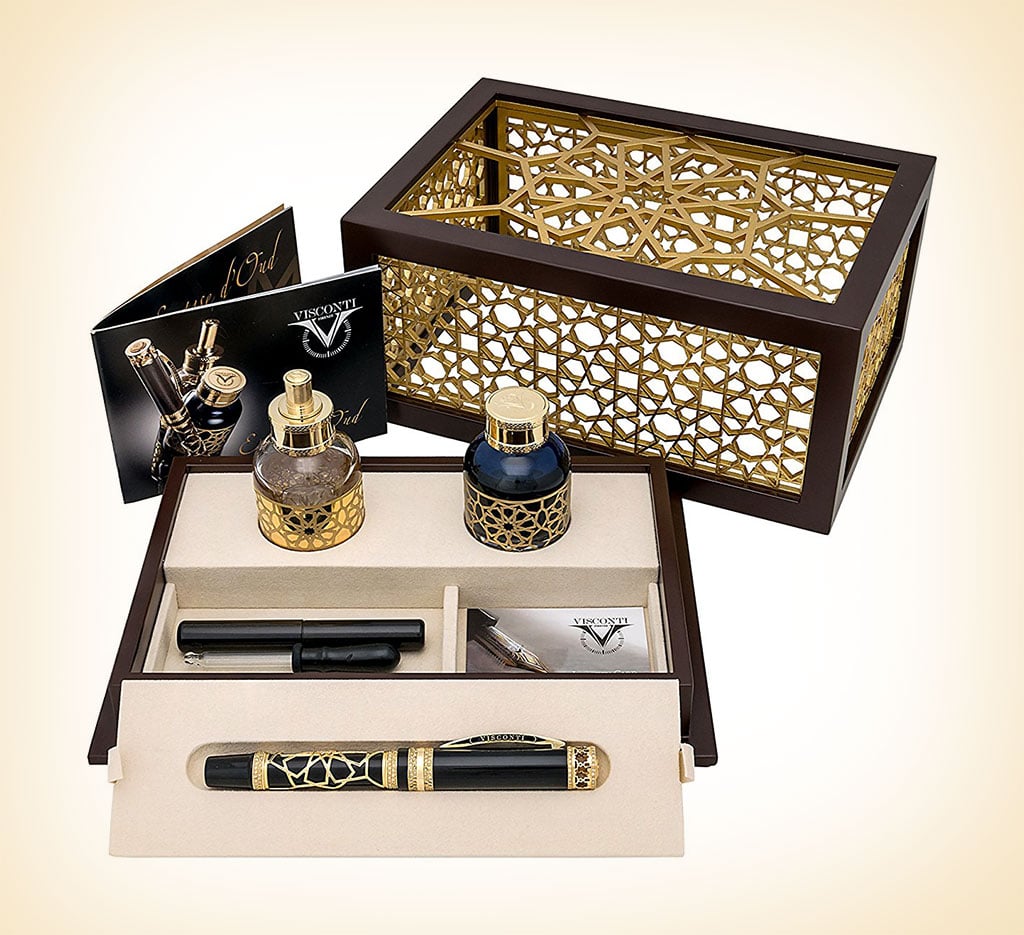 3. Laban Diamond Totality Fountain Pen 3736 diamonds 16.812 carats
Price: $44,200 | Buy from here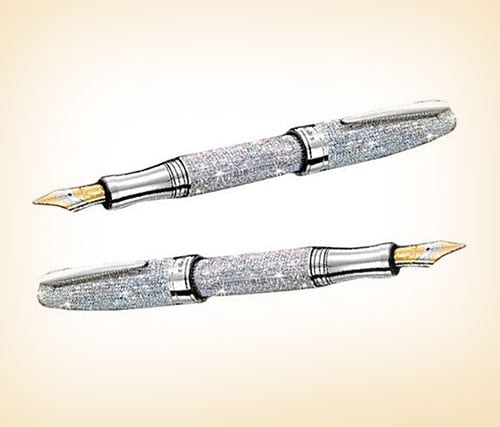 4. ROLLER BALL THE LION KING IN SOLID GOLD 18 KT AND DIAMONDS Expensive Gift 2017
Price: $33,750 | Buy from here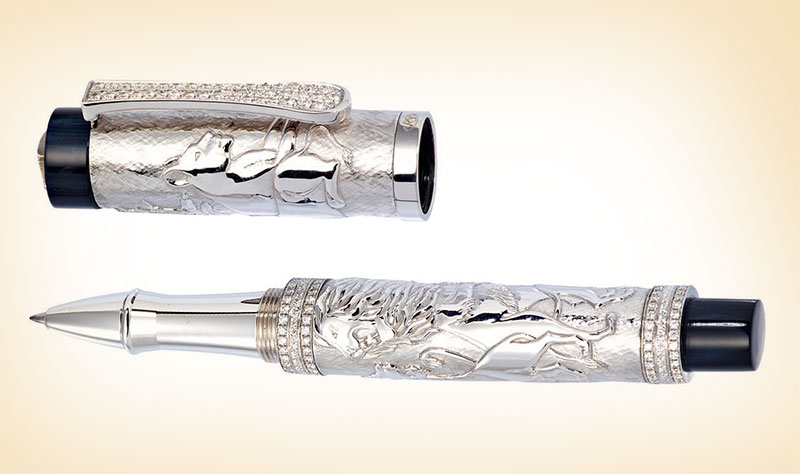 5. Montegrappa Cosmopolitan Russia 18K Yellow Gold Rollerball
Price: $27,450 | Buy from here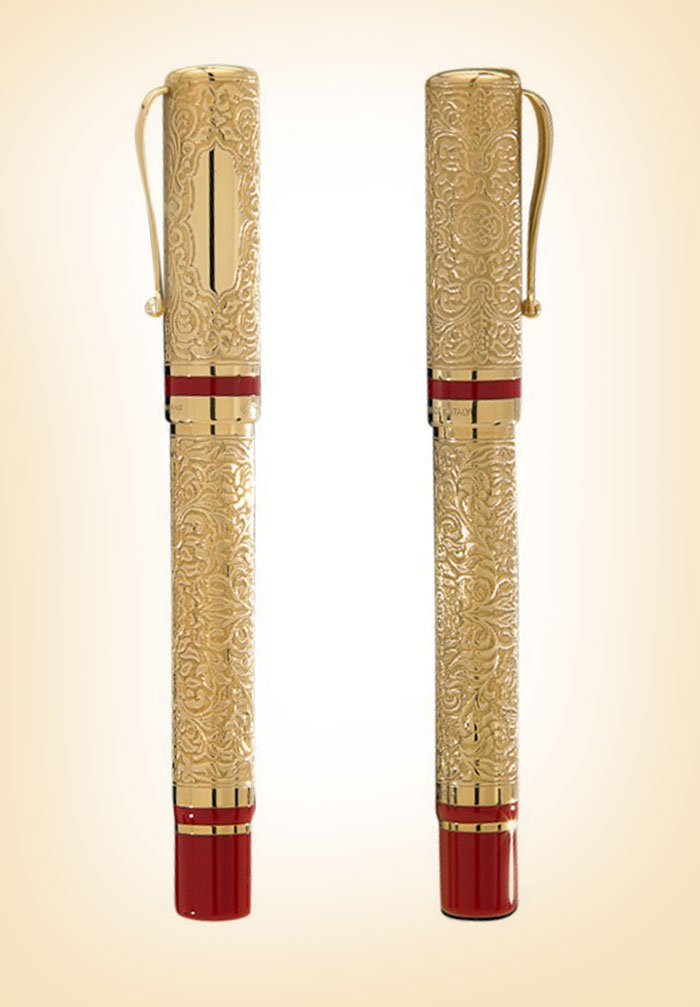 6. Visconti Medina Rose Gold Limited Edition Fountain Pen | Most Expensive Gift for Valentine's Day 2017
Price: $25,200 | Buy from here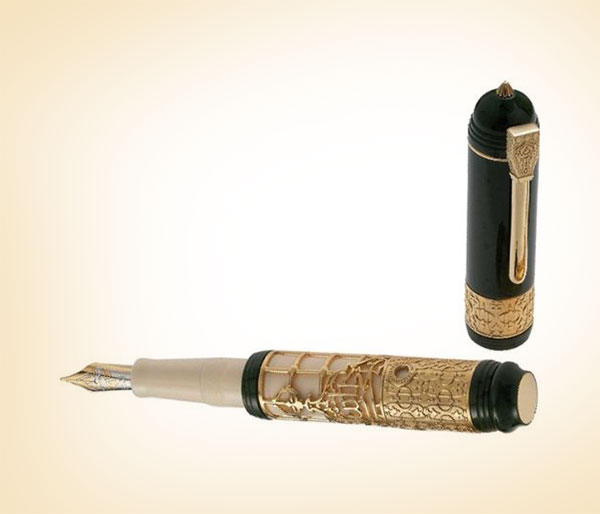 7. VISCONTI Al-Aqsa Jerusalem Rollerball Expensive Pen 2017
Price: $23,400 | Buy from here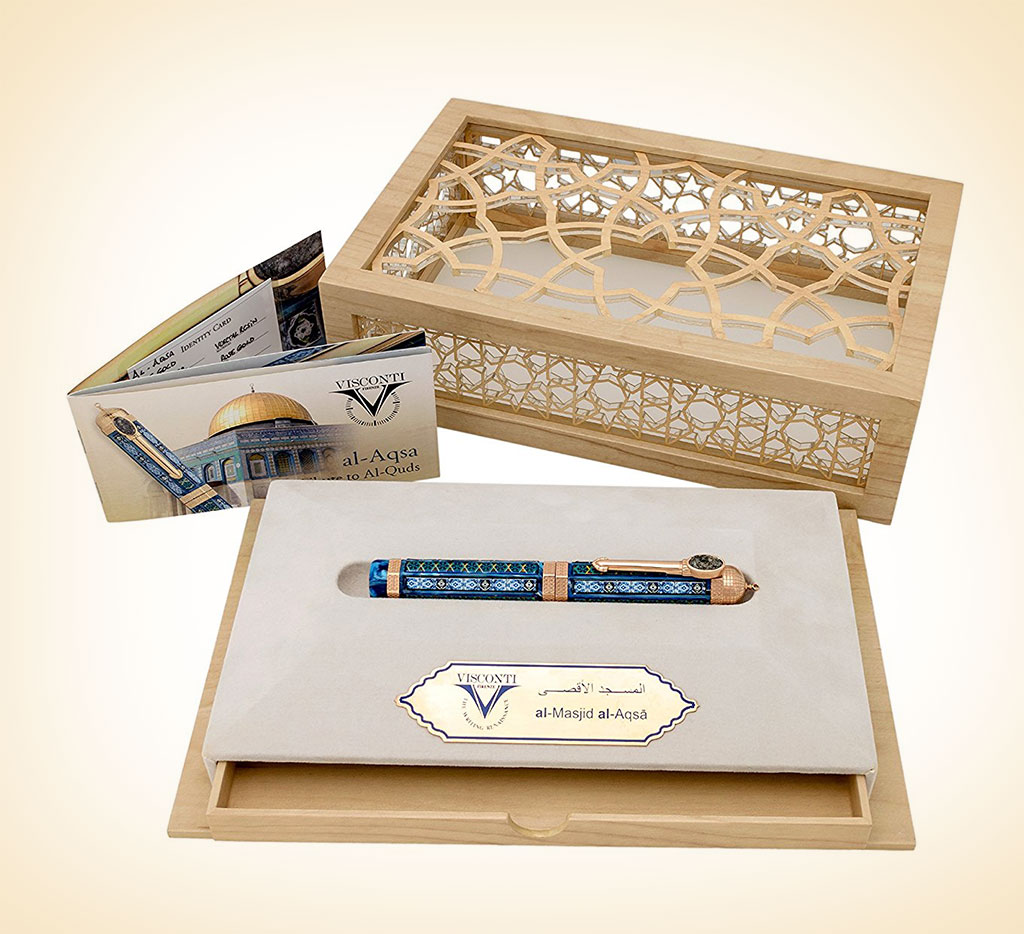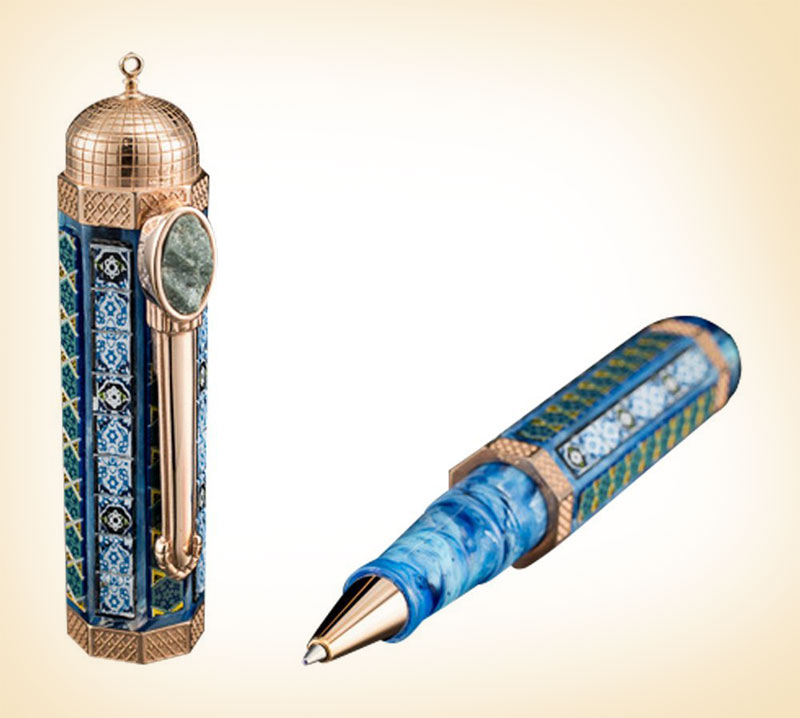 8. Montegrappa St. Andrews Links Solid 18K Yellow Gold Low Relief Gold Limited Edition Roller Ball
Price: $21,060 | Buy from here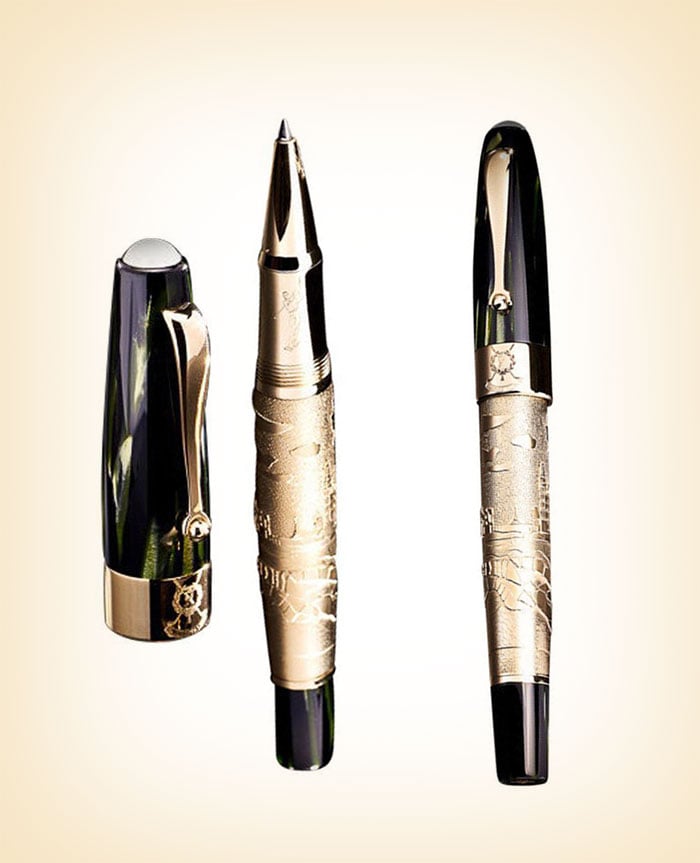 9. Montegrappa Sophia Yellow Gold Fountain Pen-Fine
Price: $13,559 | Buy from here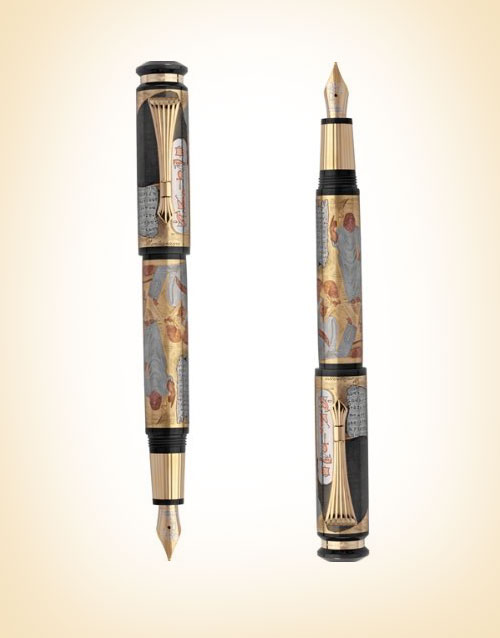 10. Caran D'ache Varius Ivanhoe yellow Expensive gold Ballpoint Pen 2017 Gift for him
Price: $20,950 | Buy from here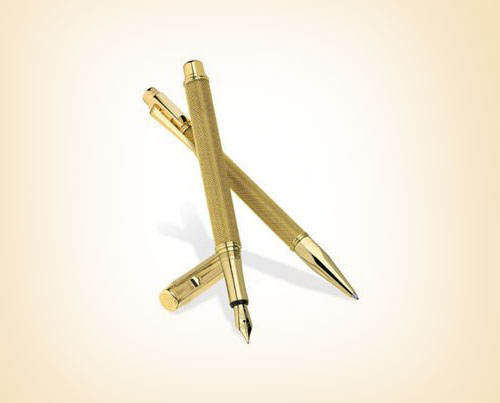 More Gifts & Gadgets you would love to buy:
Tags: world's most expensive gifts for him, most expensive gift 2017