Technology always enthralls us with its top-notch surprises and some superfluous degree of features. With every new invention and discovery comes a series of features that were once unknown and unexplored. And since the smartphones and gadgets have been ruling hearts and minds, what else could be re-imagined and restored? Let us see what talk of the town is these days. But before that, it is in my honest opinion, nothing much bigger, but a little better than before with colorful experience.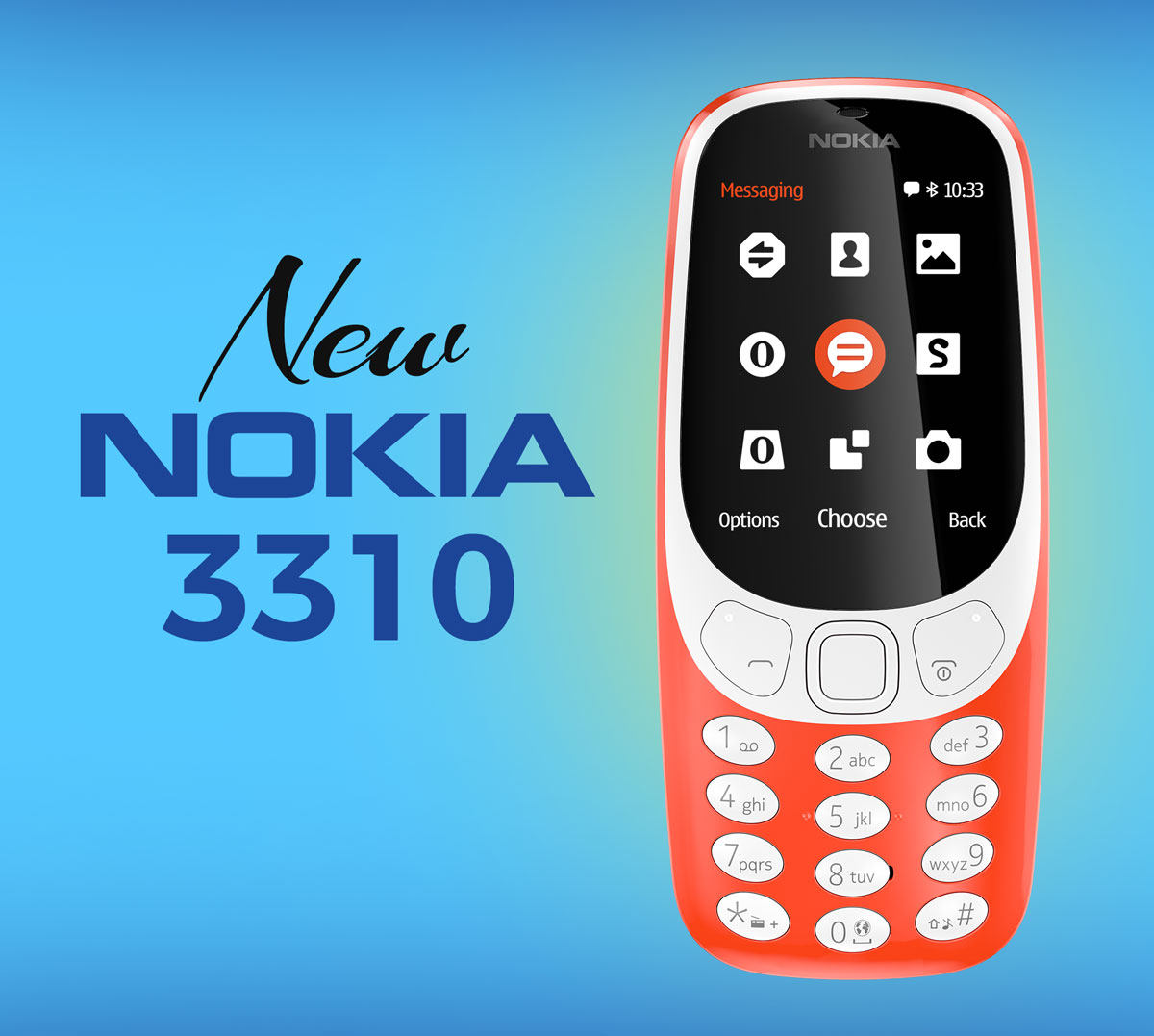 Nokia 3310 is official, yes it is true, the set that was the topic of many memes in the past, the phone that was shamed and famed, the cellphone that was more like a hard brick, the phone for which people mocked at but still the cellphone which almost all of us had dragged till ages for it being scratch less, having gigantic and never ending battery life & some simplistic outlook is yet again back with a new and classic look. It has some cool colors as well.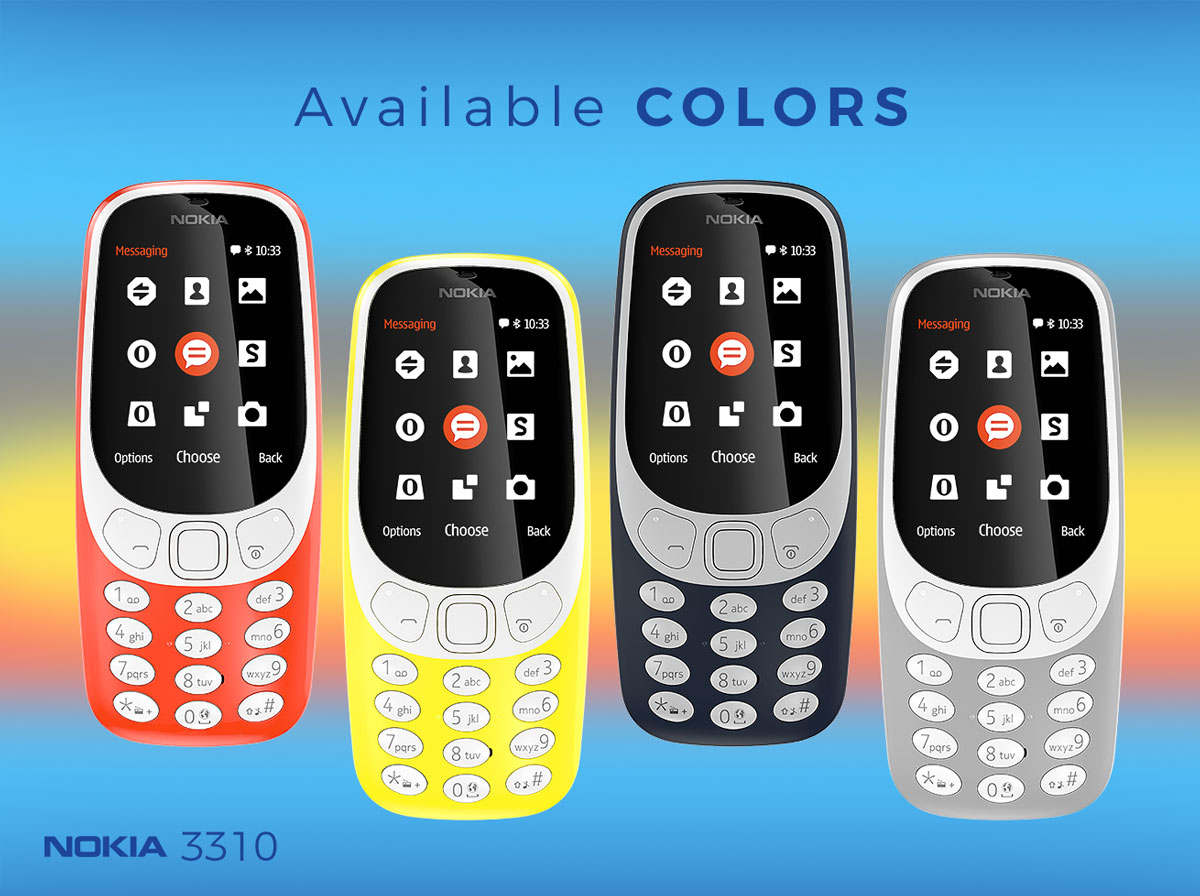 3310 has 2.4 curved screen which is unscathed by sunlight. The long-lasting battery is better even more than before. Just forget about charging it because it will give you an awesome standby till a month. Also the best part is that, it is again coming with the Snake Game, oh gosh! It was super exciting, I myself made an appreciable score back than but let me brush it up with this new set making new scores with a colorful backdrop of Snake game. You can totally get 3310 in any color you want, suiting your mood and style.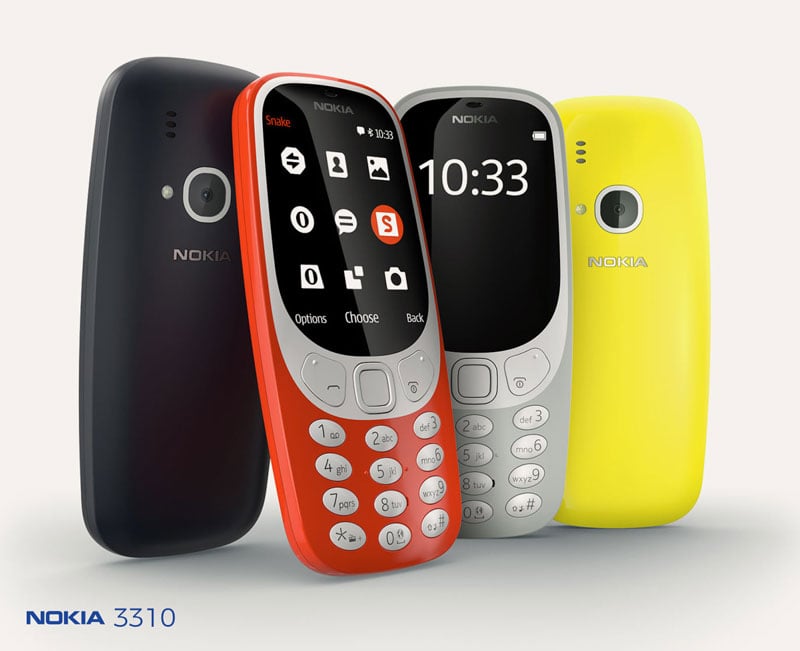 Choose from yellow, red, blue and grey. Two of them has matte, while the other have gloss finish. Nokia 3310 provides a storage of 16GB plus it also accompanies micro SD card support to 32 GB, there is 2GB connectivity for texting & calling, there is also 2MB camera with flash light to snap simple. There are simple push buttons and also the Nokia 3310 is available in both single/dual Sims. Well you can for some time sideline your android/iPhone just for fun, maybe? Have another smaller, little, tiny-Minnie set at your disposal if you have long routes to take, if you have to go picnic out and about.
This may be a must have for a good battery-life. Check it out, and share with those friends who use to ridicule it being way too simple.
More Gadgets you would love to Buy: