In order to perform excellently, the work environment counts a lot, I mean, who will perform good in a noisy room where people are constantly nagging, coming & going, gossiping around having a free mixing and nothing to do productively? Well a cozy seating, a nicer room, fresher air and good desk helps to create, to compose and also to outdo oneself. It is always preferable to have a decent place where you could imply your best potentials and get the good outcome.
Well for a designer, the most important thing is to have comfortable settings and a desk where they spend half the day. Designers are always busy in doing their tasks and when you see them you will always find them immersed into their projects. A good computer table, a laptop and a rolling chair to work is pertinent. Down here I am providing you a collection of 10 best single monitor desk / table arm mount for workplace, these are amazing, and are recommended to those artists who want less space for the monitor and more place for the other essentials.
You can fix this table arm mount to a higher place nearby, and it will save the space of your table for sure, then you can place your tablet, smartphone, stationery and other work rudiments along scattered or in a tidy way. These are few healthy options to choose from. These table arm mounts are of various colors, from black to whites from coppers to greys you have multiple options depending upon the overall feel of the office or home work setting. However you can also gift any of them to your colleagues or designer friend. Check them out right away and do write to us about your routine, and graphic humdrum.
We love to read about your experiences and your feedback really keeps us going on and on. With hundreds of new collection of design and art, we will come right back to you, stick around and subscribe us for the daily design dose. Here we go!
1. Loctek LCD Arm Desk Monitor Mount Fits 10"-27" Monitor
Price: $122.99 | Buy from here
2. Amazon Basics Single Monitor Stand Display Mounting Arm
Price: $99.99 | Buy from here
3. FLEXIMOUNTS F9 Full Motion Desk Mount for 10″-30″ Computer Monitor
Price: $69.99 | Buy from here
4. Full Motion LCD arm Desk Monitor Stand Mount for 10"-24" Computer Monitor
Price: $37.99 | Buy from here
5. Ergotron LX Sit-Stand Workstation Mount LCD Arm, Polished Aluminum upto 33 inches
Price: $221.38 | Buy from here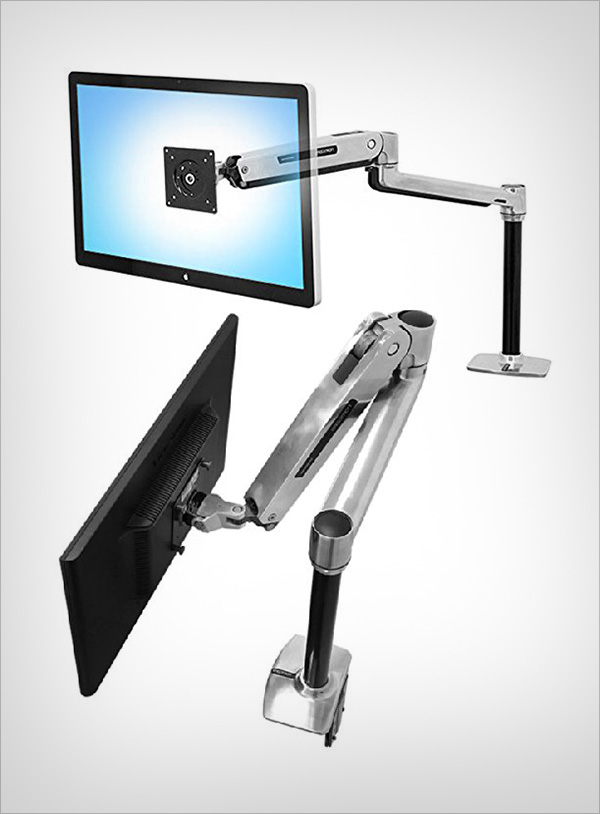 6. LX Desk Mount Stand LCD Arm Extends LCD up to 25 inches with 13-inch height range;
Price: $130.99 | Buy from here
7. Single Monitor Arm with Full Adjustable Motion for LCD Display Monitors from 10 – 27 Inches
Price: $79.99  | Buy from here
8. VARIDESK- Monitor Mount for Apple Monitors
Price: $125.00 | Buy from here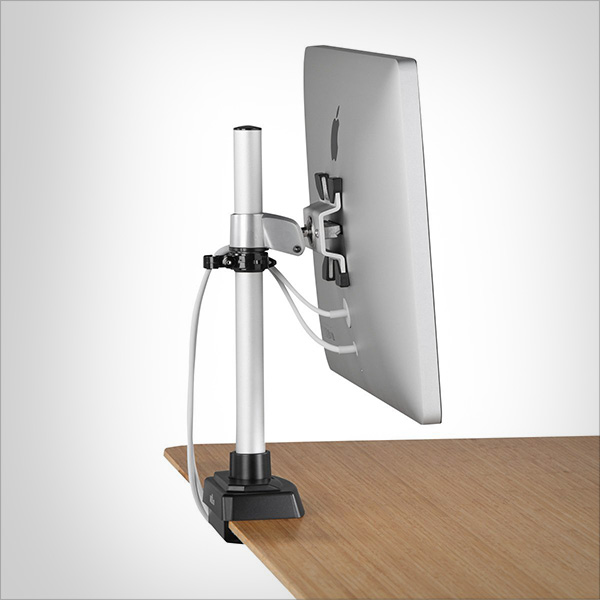 9. Monitor Arm, Desk Mount Gas Spring Single Display
Price: $56.99 | Buy from here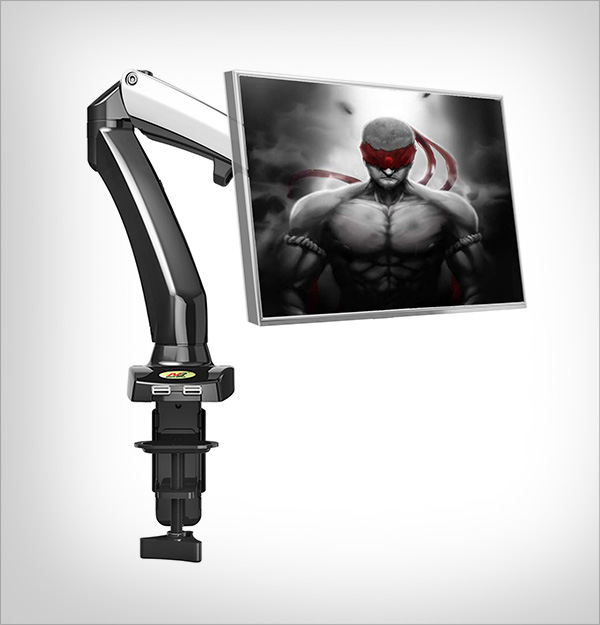 10. AVLT-Power Premium High Quality Aluminum Gas Spring Monitor Desk Mount Arm – Single – Heavy Duty Holds 13 to 32 inches
Price: $117.99 | Buy from here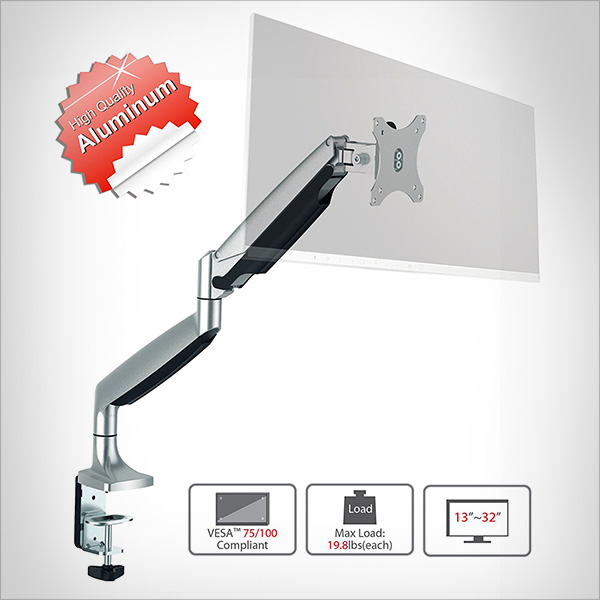 More Cool Gadgets & Gifts You would love to buy: