Designers get to work on plenty of tasks each day and therefore their mental health is very important, they should read more and more articles related to design so to add to their prior knowledge and background information of the design techniques. Without having to know the depth, one can never draw the real picture. So imagination and reality both works like magic for a designer. He puts forward the best that he can, in order to reach a beautiful and desirable end.
Every task demands his conviction, motivation and heartily efforts because the stance of every product should never be mortifying. It should speak tons about it from the very look. Designers are often approached by bloggers for the design queries. Remember, in the cyber world you will see, designers, artists and bloggers go hand in glove with each other. At some point they seek help of one other because art and design are inseparable. However while setting up an online business where you showcase all your portfolio, products and merchandise, you must be really very picky about the design theme you are supposed to apply on your website.
If you are holding a website that does all the things with online selling and shopping then you must choose the right background, theme and responsive features to provide people with the best shopping experience. That is why I have chosen an assortment of 10 best free latest e-commerce WordPress themes of April 2017. These themes deliver an easy and smoother interface with some awesome outlook, the appeal of each one of them is significant and pleasant.
Do let us know which one you think works best for you? Also check out other design themes we have been presenting before you, back in days and weeks. I am sure you will be assisted by any of them.
Subscribe us for more design feed in future as well. Here we go!
10 Best Free Latest E-Commerce WordPress Themes of April 2017
1. Jstore WordPress eCommerce theme built with Bootstrap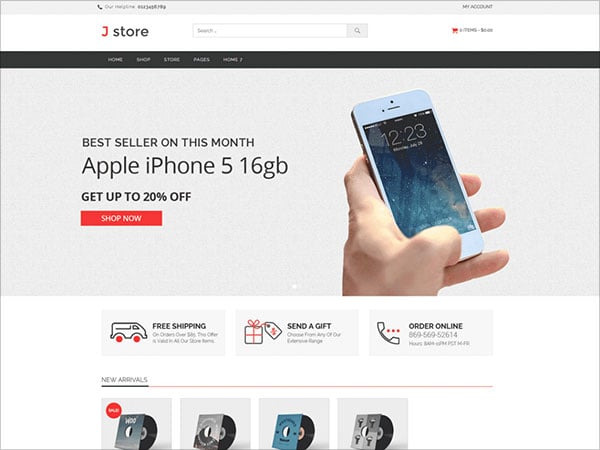 2. Craze WordPress eCommerce theme based on WooCommerce plugin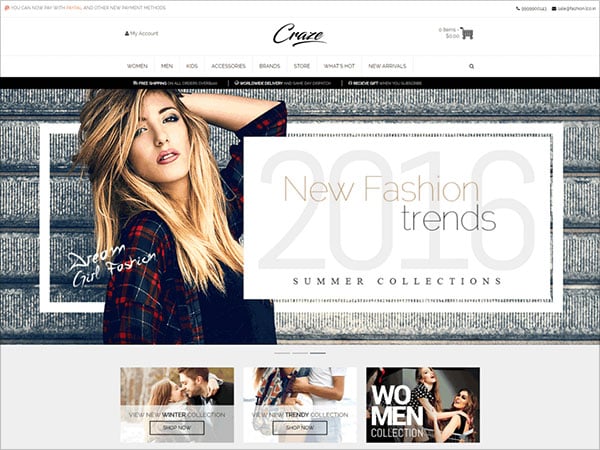 3. Metrostore creative, elegant multipurpose eCommerce/WooCommerce WordPress theme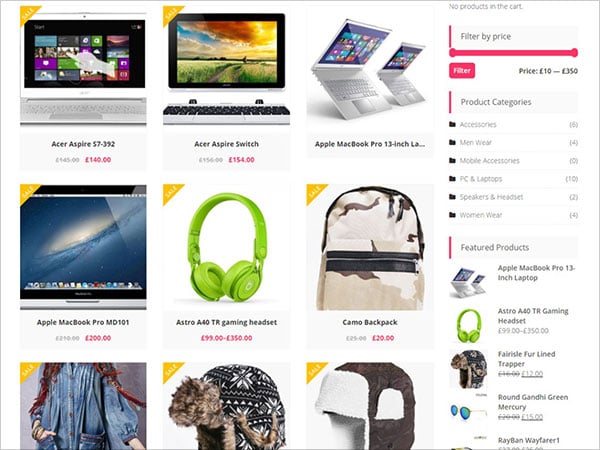 4. Simple Store child theme of MaxStore WooCommerce theme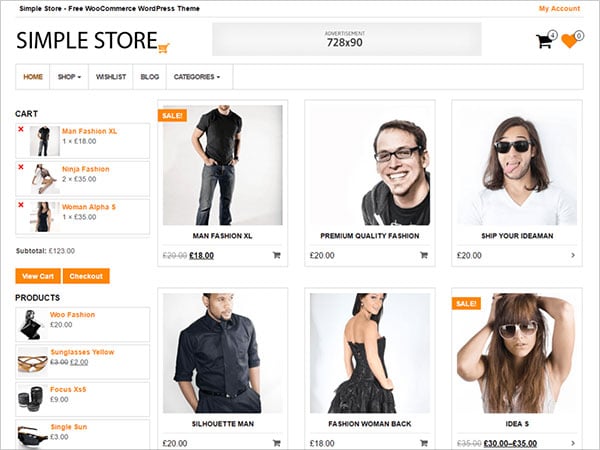 5. Sabino creative multipurpose eCommerce WordPress theme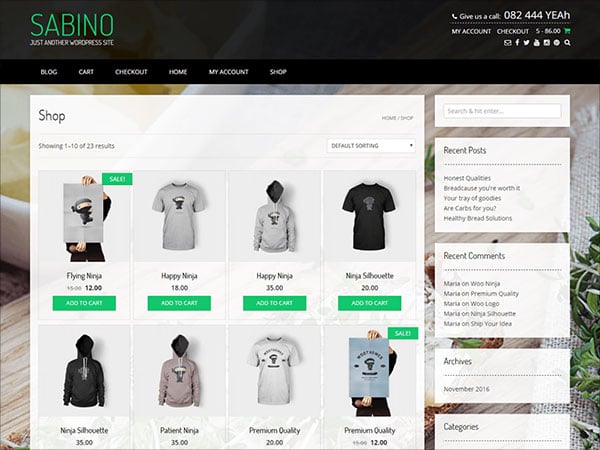 6. Restaurant Cafe WordPress theme for restaurants, cafe or any food and drink businesses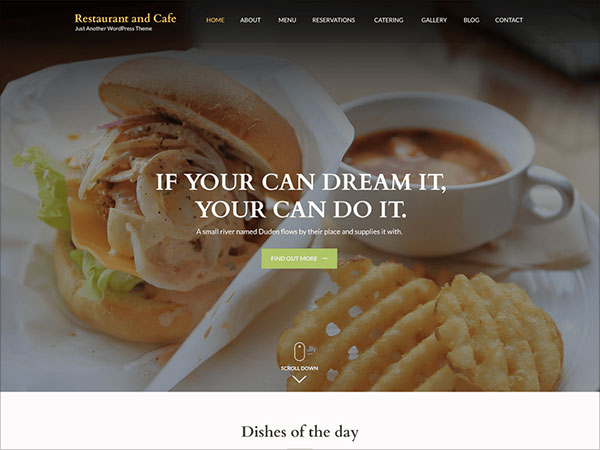 7. Foody Store is WordPress eCommerce theme built with Bootstrap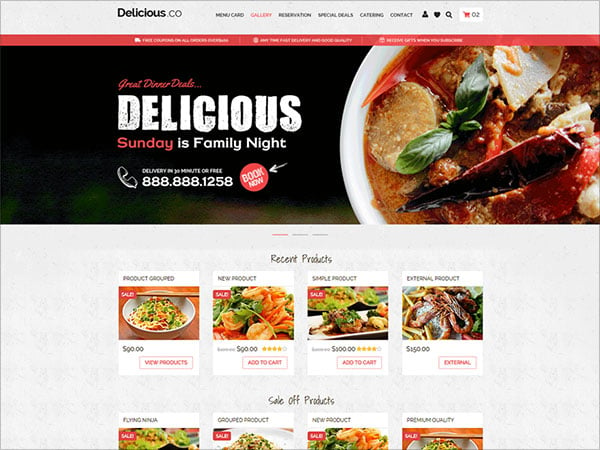 8. Clean Commerce simple yet modern e-commerce WordPress theme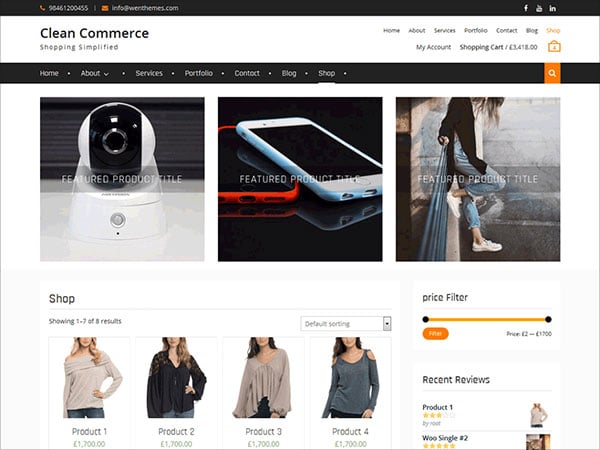 9. Ferry powerful bootstrap WordPress theme for ecommerce and woocommerce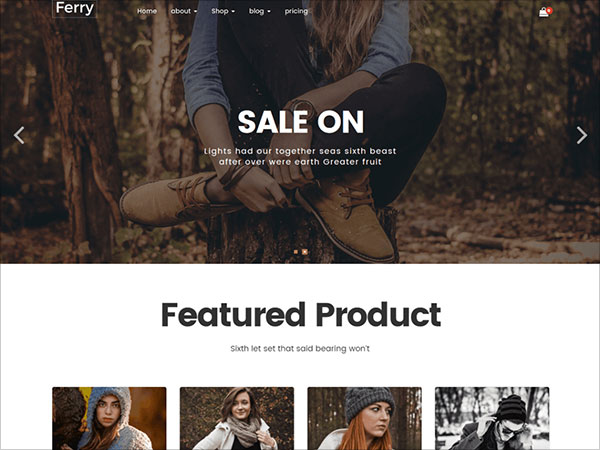 10. Styled Store elegant WordPress theme designed for your WooCommerce shop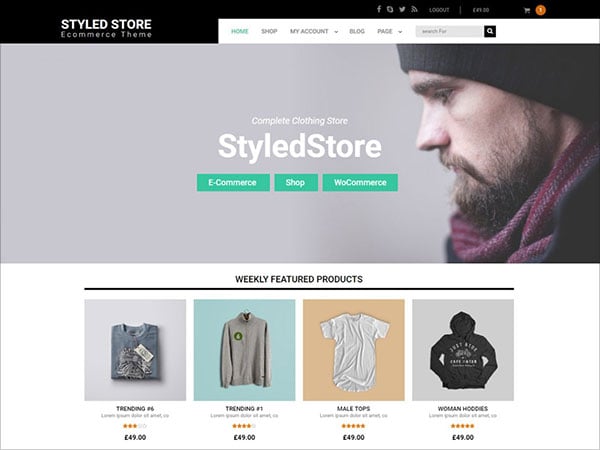 More WordPress themes 2017 you would love to download: