There are many design techniques being implied while making clothes and apparel to help people looking at the different side of every tone/color and hue. Experiencing life with all gilts and glam is the right of every person. As colors have their own psychology and they for sure have an impact on one's personality; dark & light shades have a role to play. Whether dealing with clothing merchandise or the graphic designing stuff; a designer has to keep a check and balance of all color combinations and contrasts that he is supposed to use.
He has all clues that what color blends will make out the best combo and that is how he pickups on the theme & seamless patterns that make sense. Random jigsaws are messy and they also show the non-seriousness of a personality. Some good prints and patterns with perfect blends or cuts make a good sense out of it. They reflect good vibe and attract an eye towards them. Since whites, greys and blacks are common colors so you will get to see these in women/men clothing line. Designing a uniform/livery of a particular company/brand is a whole different level of adjustment and perspective. It comes with great responsibility since the right elements and blends are mixed & matched as demanded by the organization.
Official attires of army/ Government organizations are like the representatives for them therefore they come up with different printing and specific patterns. And ever since army has its authority and power, their dress code/attire displays decorousness and virility. Check out my assortment of free best trendy Camo clothing Army patterns & color combinations. Basically it is a camouflage pattern where four colors are inculcated making a distinctive shade mostly in Army green patches.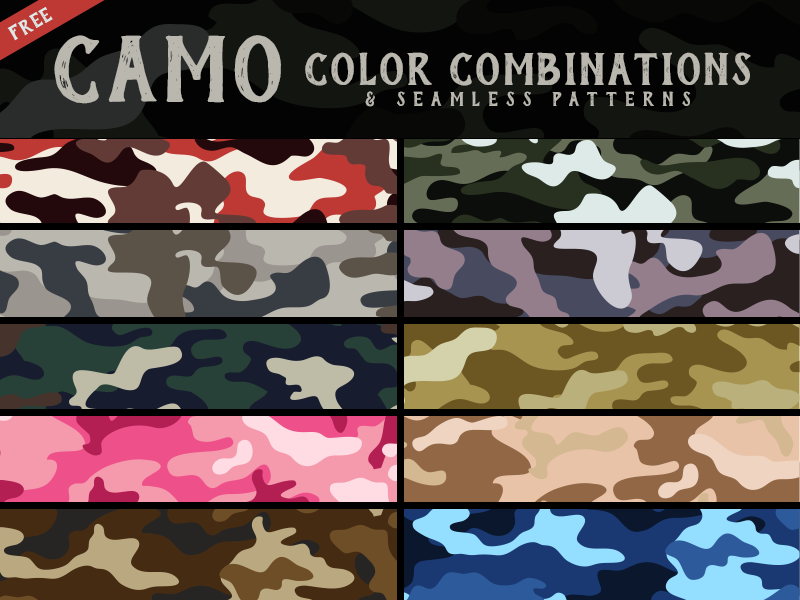 For more amazing design, art and daily trendy design feed, you must stay tuned to the blog, so we shall accommodate you with all the latest ins and outs of design world. Here we go!
10 Free Best Trendy Camo Clothing Army Patterns & 4 Color Combinations
1. Orange Camo Color with dark brown combination for t-shirts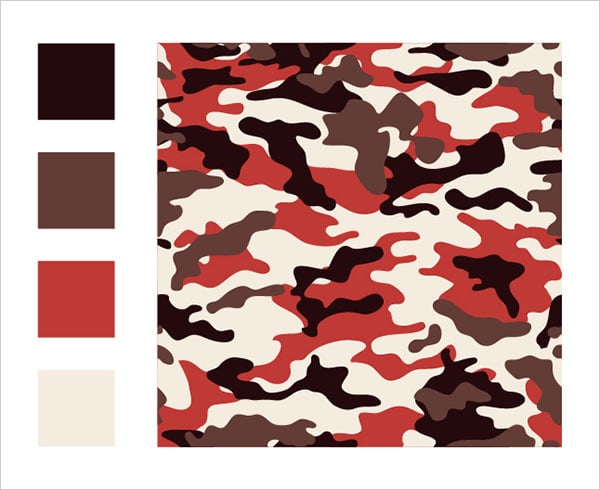 Camo Color Combination 1 
2. Blue Camo Color with Army green combination for Jeans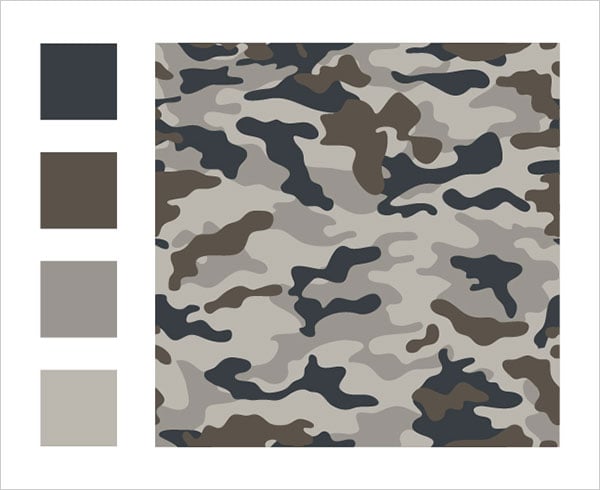 Camo Color Combination 2  
3. Green Camo Color with dark blue combination perfect for t-shirts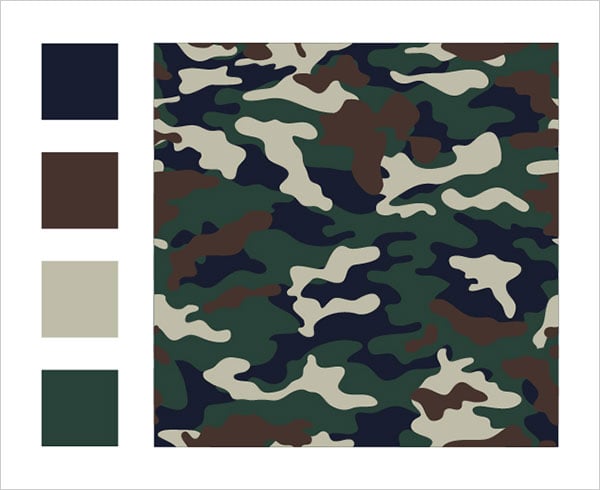 Camo Color Combination 3 
4. Pink Camo Color with Magenta combination for Handbags for girls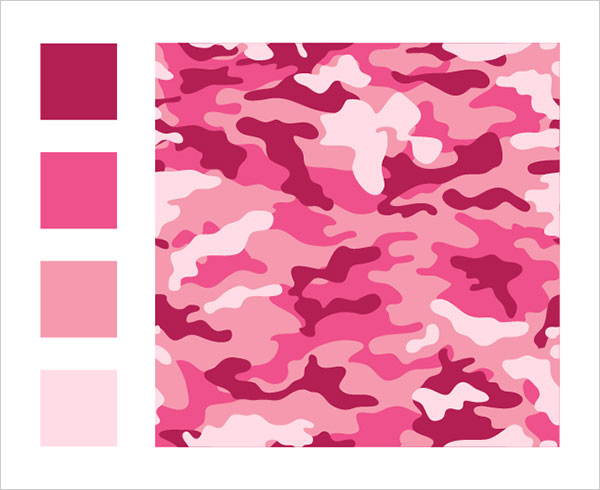 Camo Color Combination 4 
5. Dark Orange Camo Color with dark blue combination for P-Caps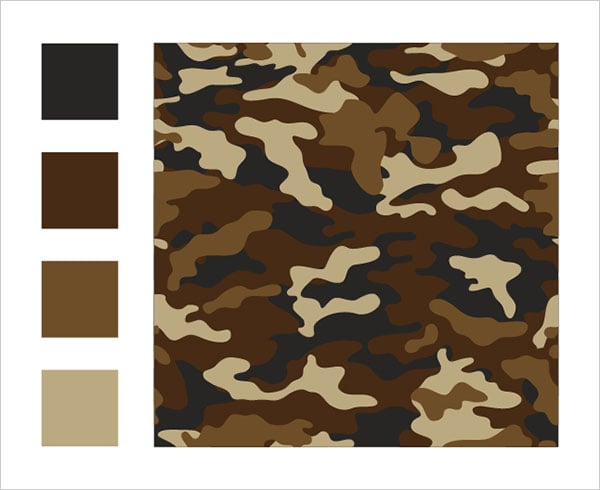 Camo Color Combination 5 
6. Violet Blue Camo Color with Rosy Pink combination for over coats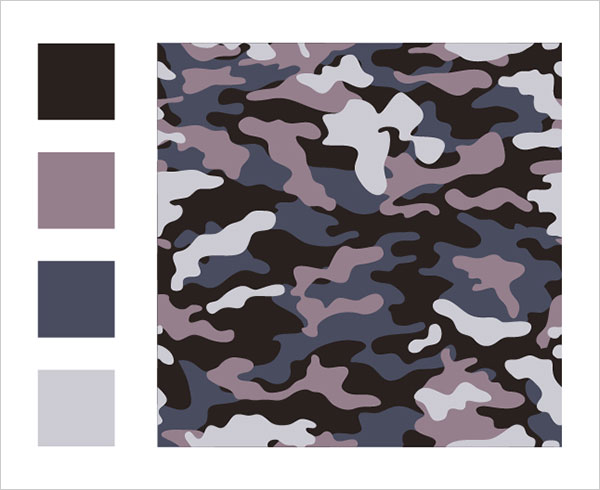 Camo Color Combination 6 
7. Brown Camo Color with Tan combination for purse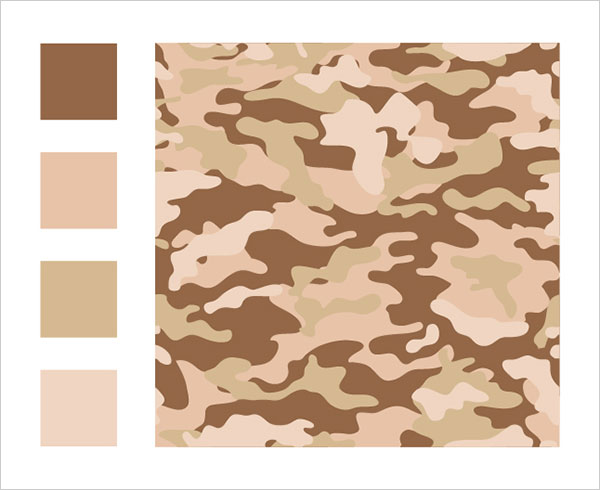 Camo Color Combination 7 
8. Forest Green Army Camo Color with pale green combination for t-shirts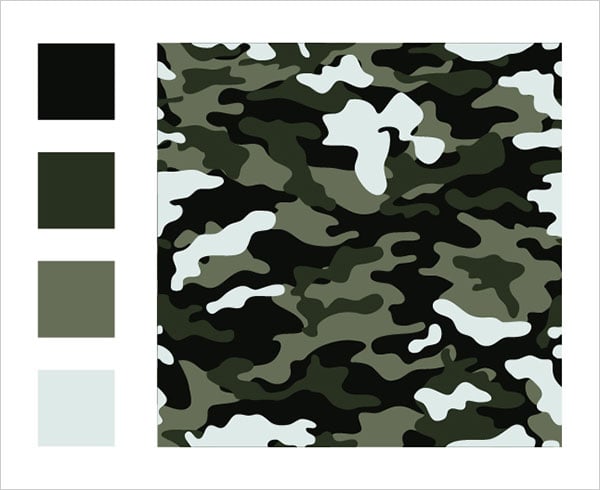 Camo Color Combination 8 
9. Steel blue Camo Color with Pale blue combination for Jeans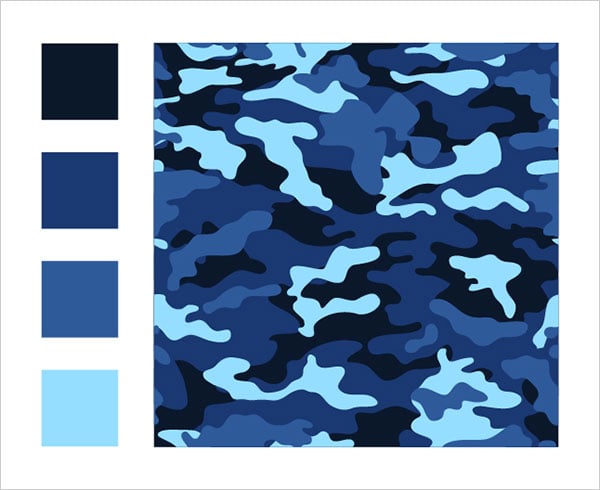 Camo Color Combination 9 
10. Green Ocher Camo Color with bronze combination for tops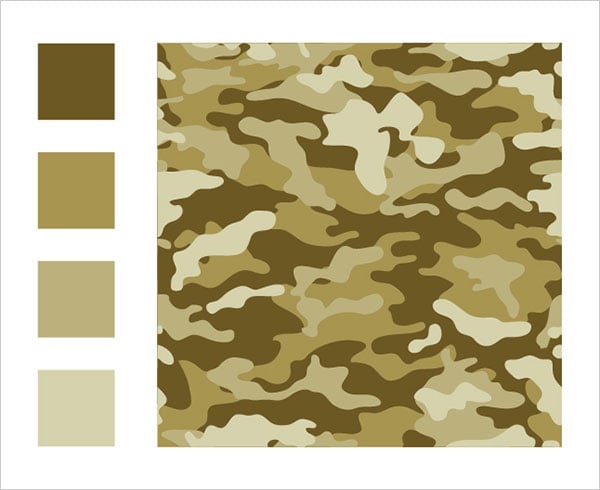 Camo Color Combination 10
More Awesome Color Articles: