Summer brings a lot of pinching hot aura which makes us feel so down and low in ourselves, some of us don't even like to get up from the bed and leave the air conditioned room, while others hate to dress up and go for work. Because summer has a very hot vibe which envelops everybody equally, it is more straining and draining in summer season when sun beams are walking with us till evening and consume the best of our energies.
Whatever you see is fatigued and exhausted, sweating and waiting for the sun to go down & wanting breezes to blow. However we have to remain calm and composed to kick off the summer days happily because winter will come after it and it will make us happy. As the temperature rises, not only human beings, pets and animate things get trembled but also all those important gadgets/smartphones/devices and laptops too get heated up. The computer systems get frenzied and fiery as well.
Down here I am presenting before you a collection of top 10 best laptop cooling pads / coolers of 2017 for this summer that you should buy to avoid any system glitch of your laptops. Make sure you buy the compatible one for your laptop, these are good to go, I myself am using a cooling pad and actually want one for my summer body, ha, well jokes apart it certainly works on every laptop so you can also gift any of these away to your friends, colleagues an siblings.
These laptop cooling pads will help laptops to remain sane and heat free, even after long duration of gaming, chatting, working or browsing the laptop will not get hanged/stuck in the midway. Stay tuned for more amazing design, art and tech posts that we have in stock for your interest. Subscribe us for the uninterrupted design feed. Here we go!
Top 10 Best Laptop Cooling Pads / Coolers of 2017 for This Summer
1. CM Storm SF-15 – best Laptop Cooling Pad with 160mm Fan and Retractable Feet | Gaming Laptop Cooler
Price: $49.95 | Buy from here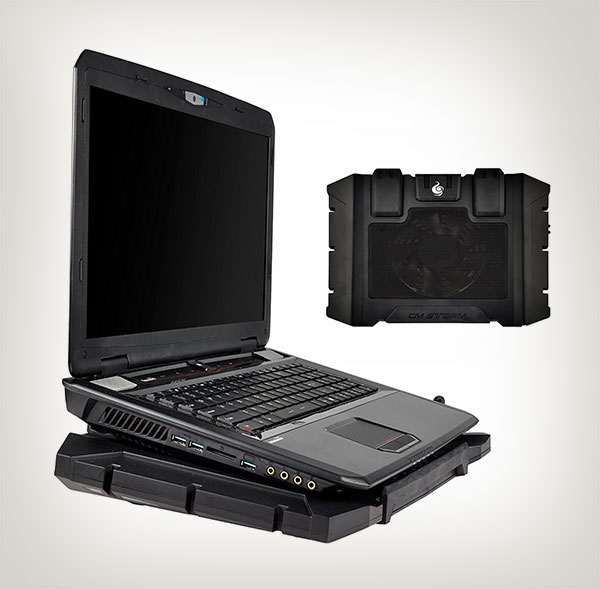 2. DEEPCOOL N8 BLACK Cooling Pad For Laptop Up to 17″ Dual 140mm Fans Aluminium Extrution Panel
Price: $32.99 | Buy from here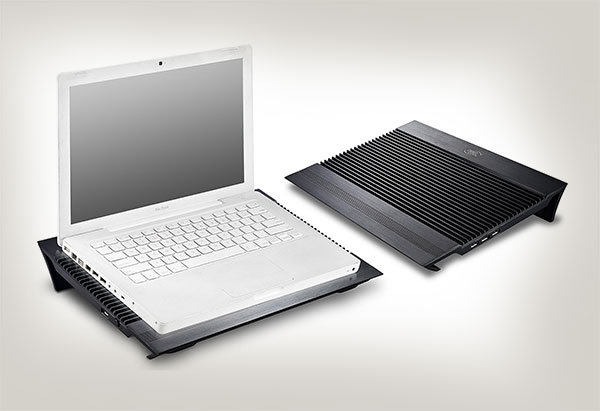 3. Enhance Laptop Cooler Pad with 5 Oversized LED Fans for Max Cooling
Price: $103.57 | Buy from here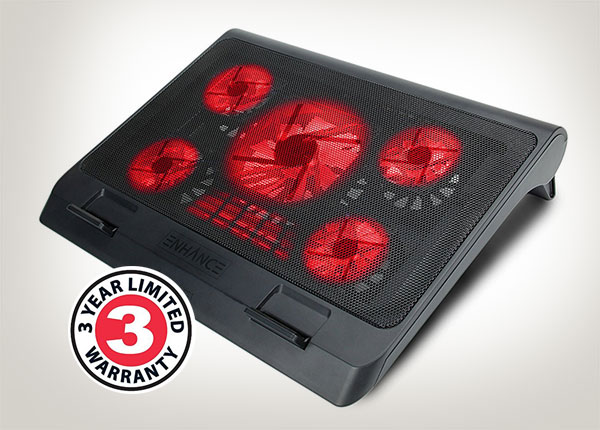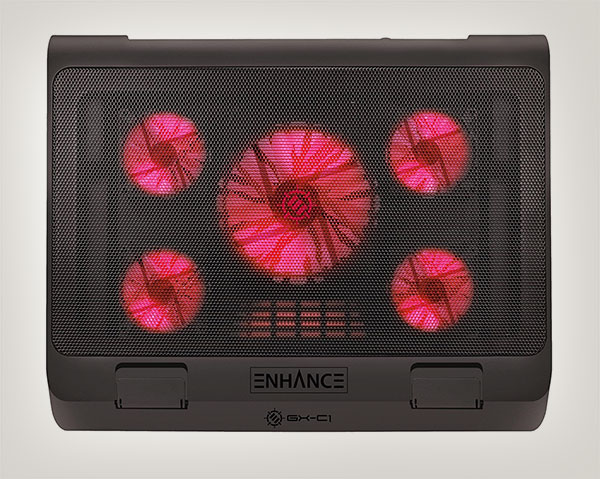 4. Kootek Laptop Cooling Pad 12″-17″ Cooler Pad Chill Mat | 
5 Quiet Fans LED Lights and 2 USB 2.0 Ports
Price: $28.99 | Buy from here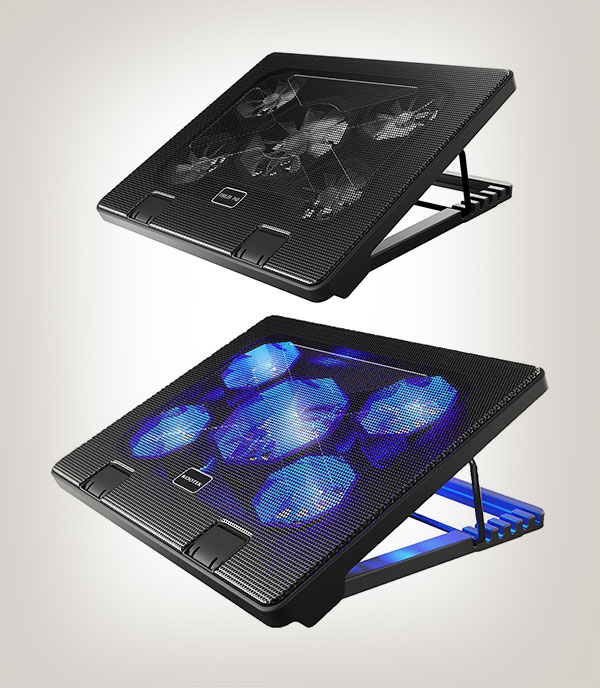 5. Laptop Notebook Cooler Cooling Pad Stand with Dual 130mm Speed Adjustable Fans
Price: $25.99 | Buy from here
6. Thermaltake MASSIVE 14 Dual 140mm Blue LED Cooling Fan Adjustable Speed Control Laptop Notebook Cooling Pad
Price: $25.99 | Buy from here
7. Cooler Master NotePal X3 – Gaming Laptop Cooling Pad with 200mm Blue LED Fan
Price: $32.74 | Buy from here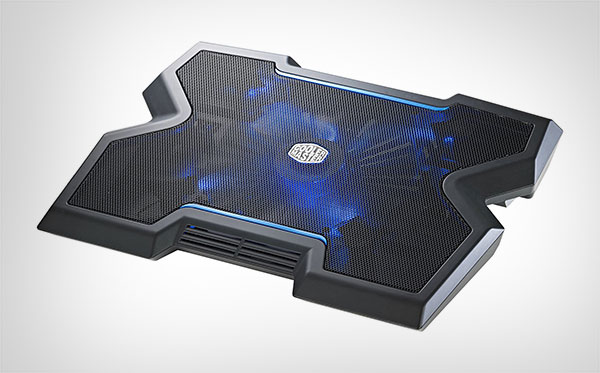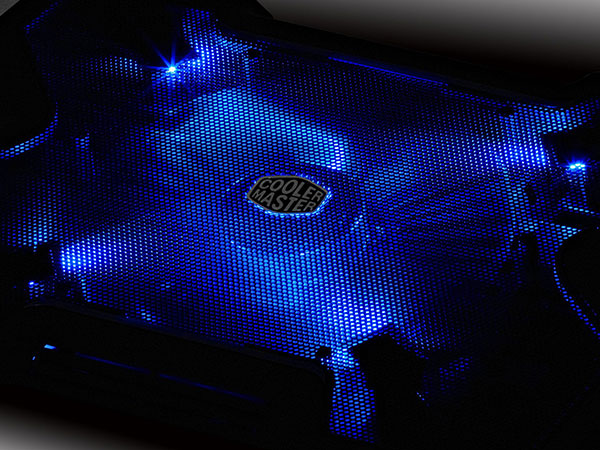 8. Cooler Master NotePal U3 PLUS – Gaming Laptop Cooling Pad with 3 Moveable High Performance Fans
Price: $34.99  | Buy from here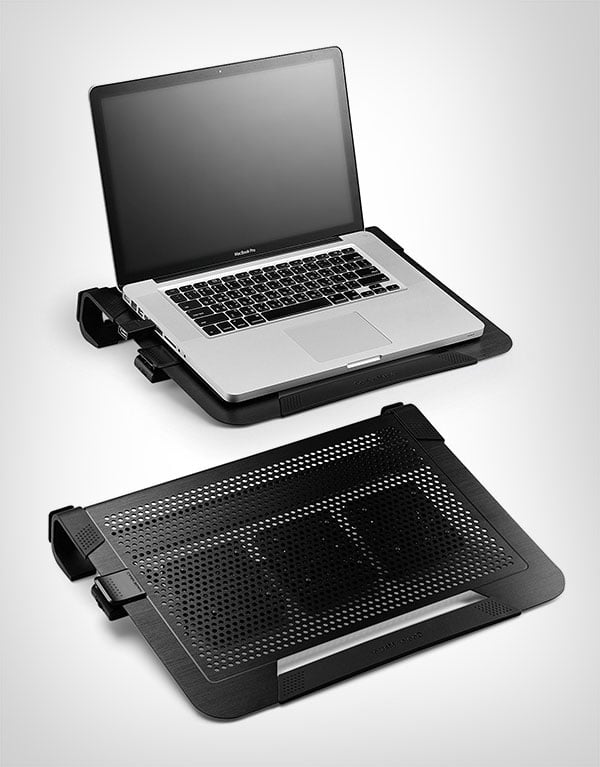 9. The Best Laptop Cooler, ICE COOREL Super Mute 6 Fans Laptop Notebook Computer Fan
Price: $28.99  | Buy from here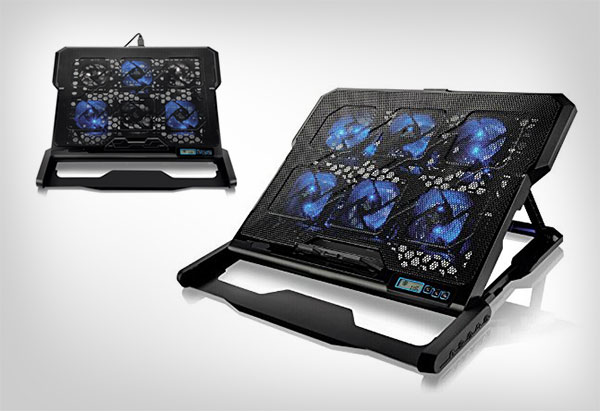 10. Laptop Cooling Pad Beaucoup Cooler Pad Laptop Desk Laptop Table Bamboo 100% Cooling Fan Stand for Laptops
Price: $28.99  | Buy from here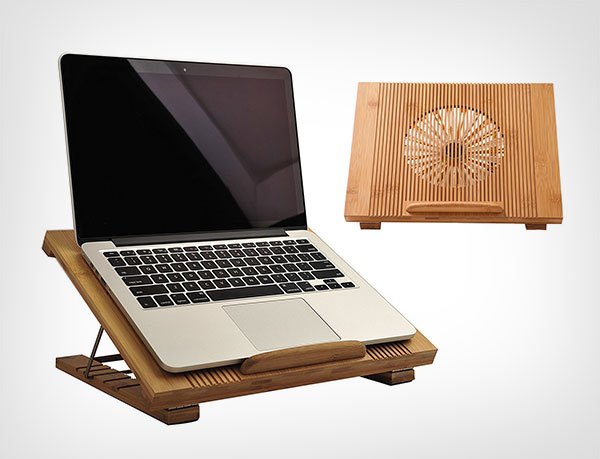 More Cool Gadgets & Gifts You would love to buy: