Life is unpredictable and you can never determine what is going to happen in the very next moment, so always have a backup plan and a way out of your troubles, I wish you all a very safe life in which there are no predicaments, no hanky-panky, not turbulences and no distress. Even we get adults we often misplace, lose, forget, drop and mislay our important IDs, documents and sometimes important cards also flip off from the pocket, or get stolen but there is always a good way to keep things intact, to refrain from throwing them off carelessly and to protect them we can take few measures.
Most prominently, one should own a wallet to save all the currency notes, then a card holder is also essential to keep things in place and completely in order. However there are few wallets that serve both the purposes so of course you don't have to worry to keep a smartphone in the pocket, a card holder and also a wallet inside the pocket. Men are usually forgetful more than women, because they are always rushing towards their workplace, being preoccupied and therefore they miss out keeping important things at hand. For those living in oblivion must own wallets/card holders for their own good. I have been searching around for the best assortment of card holders etc., so down here is all that I have found the best to carry. Check out this collection of top 10 best RFID passport holders & wallets for your next travelling.
Don't fret over taking a travel down the countryside or to a far off place you have never been before, just keep a good looking wallet at your disposal that serves all purposed for which you have bought it. These wallets/card holders are one of their kind, available in various shades and types, you can get the best size for yourself or you can also gift any of them to your siblings as well. Stick around for more amazing collection in future as well.
We are here to cater you with the best and fantastic collection.
Top 10 Best RFID Passport Holders, Passport Wallets for Your Next Travelling
1. RFID Travel Passport Wallet & Document Organizer Zipper Case | Black or Blue Color
Price: $27.88 | Buy from here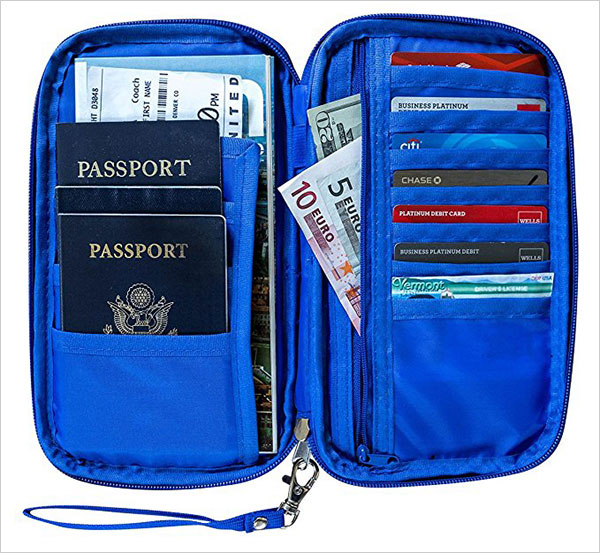 2. RFID Blocking Passport Holder & Neck Stash from Tarriss – Lifetime Warranty
Price: $16.97 | Buy from here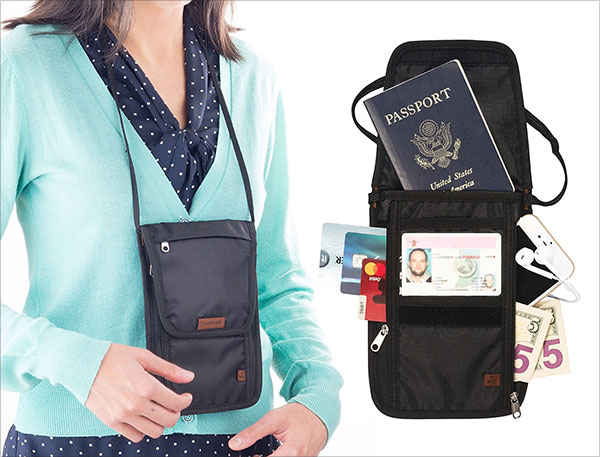 3. AmazonBasics RFID Travel Organizer
Price: $11.98 | Buy from here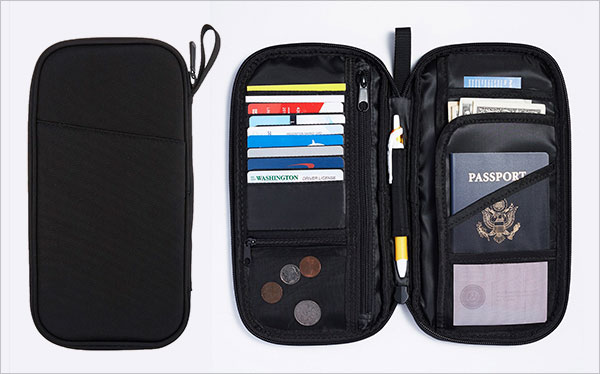 4. RFID Blocking Wallet – Hidden Travel Wallet
Price: $29.97  | Buy from here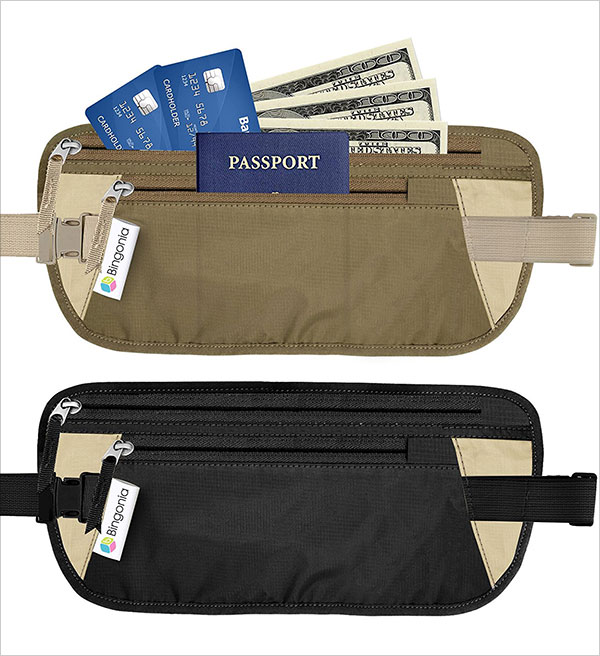 5. Travel Wallet Neck Pouch – RFID Passport Wallet – High Quality Hidden Travel Wallet
Price: $29.97 | Buy from here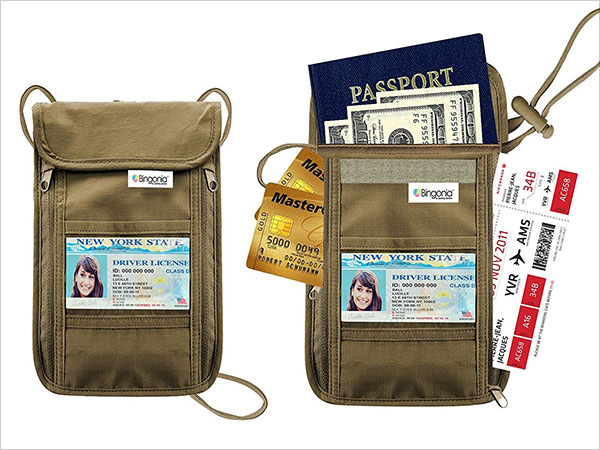 6. IGOGEER Neck Wallet Deluxe RFID Blocking Wallet Safety Travel Wallet and Passport Holder
Price: $27.95 | Buy from here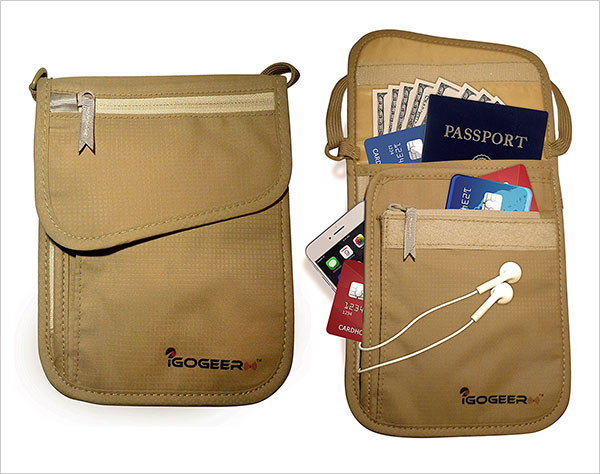 7. RFID Blocking Neck Stash Anti Theft Hidden Wallet
Price: $12.93  | Buy from here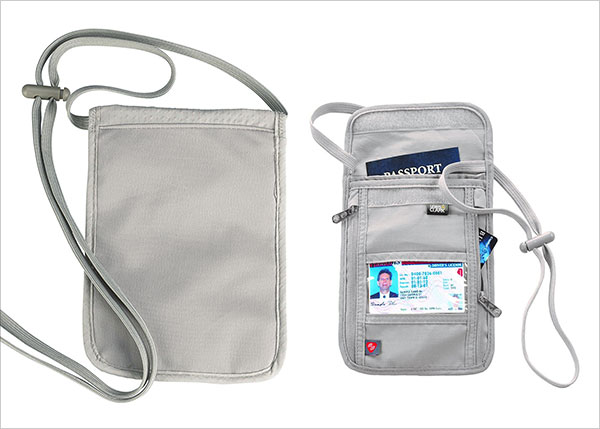 8. Zoppen Multi-purpose Rfid Blocking Travel Passport Wallet (Ver.4) Tri-fold Document Organizer Holder
Price: $14.99 | Buy from here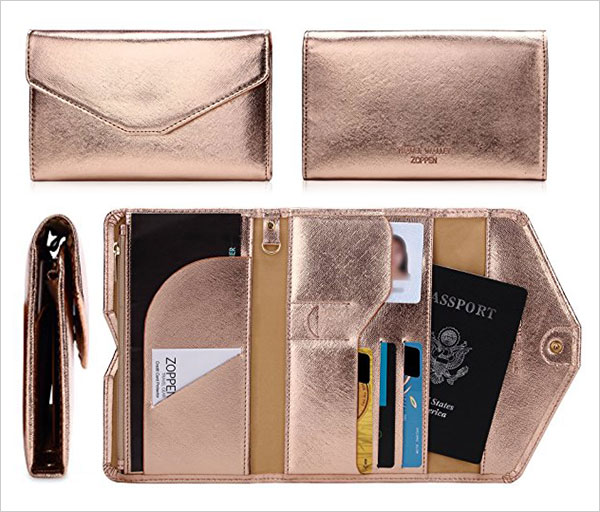 9. Passport Holder- by YOMO. RFID Safe. The Classic Neck Travel Wallet
Price: $19.95 | Buy from here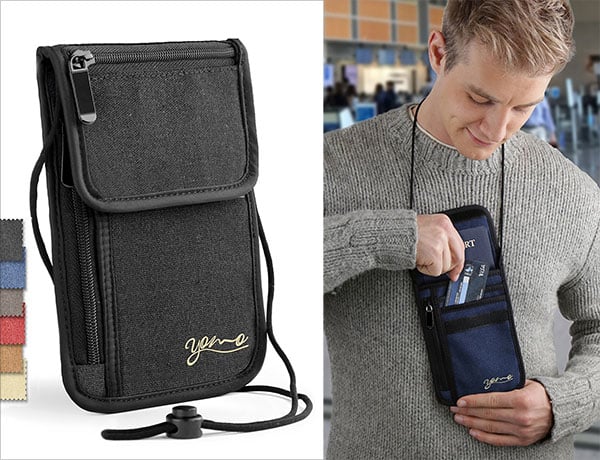 10. Zoppen RFID Travel Wallet & Documents Organizer Zipper Case, Family Passports Holder with Removable Wristlet Strap
Price: $17.95 | Buy from here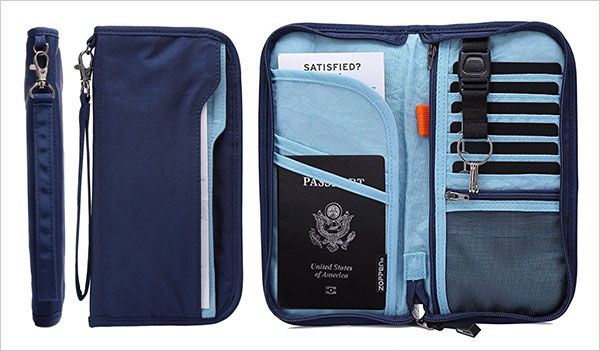 More Cool Gifts & Gadgets You would love to buy: