Camera is nothing without lens even if you buy the most expensive camera you need a great lens to produce great eye catching photos. Photographers are always spending 3 times more on lenses than they spend on a good camera. The more you spend on the camera lens the more you have quality assemblage of divergent photos and a great library of photographs. Some photographers focus on landscaping so they are always looking for wide angle lenses some are more into nature and depth, focusing on macro lenses. It is always recommended that one should only focus on the interest and then come out from their comfort zone and experiment with other range by using one's own unique ideas and make them distinctive.
Today we are sharing a wide variety of iPhone 7 plus lens Kits that are available in all types of closer and wider angles. Today's collection compiles super wide angle, fisheye, telephoto, macro and focus lens. These are the best seller and highest quality collection that we have picked for you so you should not visit and roam around on different websites or even buy what comes first.
We would suggest you to buy the branded phone camera lenses because according to my experience most people go for the range rather then the quality of the lens, Olloclio, Apexel, Sunkinfon, Zomei are few of the best when it comes to branded camera lens kits. Buy and share your reviews so it would be more helpful for the new visitors and do rate them with 5 starts if you find them the best. APEXEL has a unique dual lens with a great quality so do consider them.
Don't forget to subscribe and get more cool quality articles through email.
1. Olloclip MACRO PRO LENS SET for iPhone 7 & 7 Plus: Black Lens
Price: $79.99 | Buy from here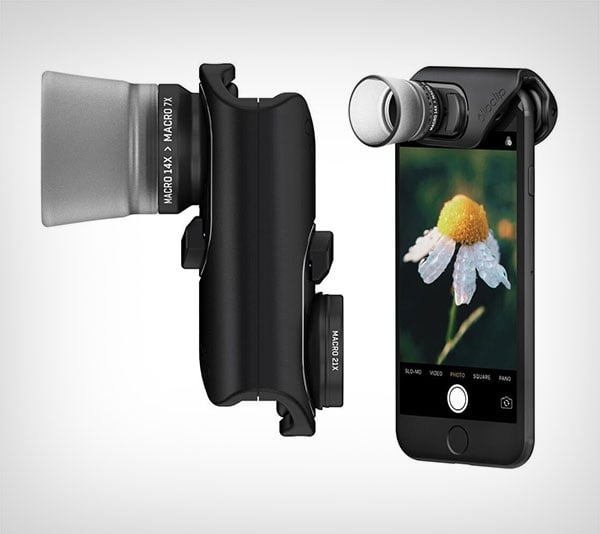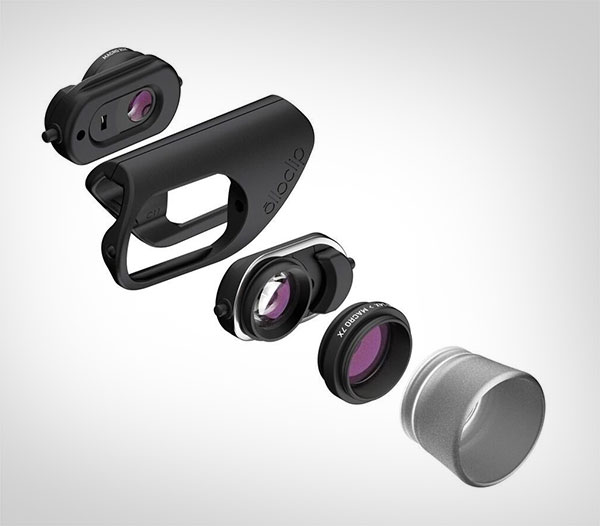 2. APEXEL Premium Optics Dual Lens Kit for iPhone 7 plus
Price: $44.98 | Buy from here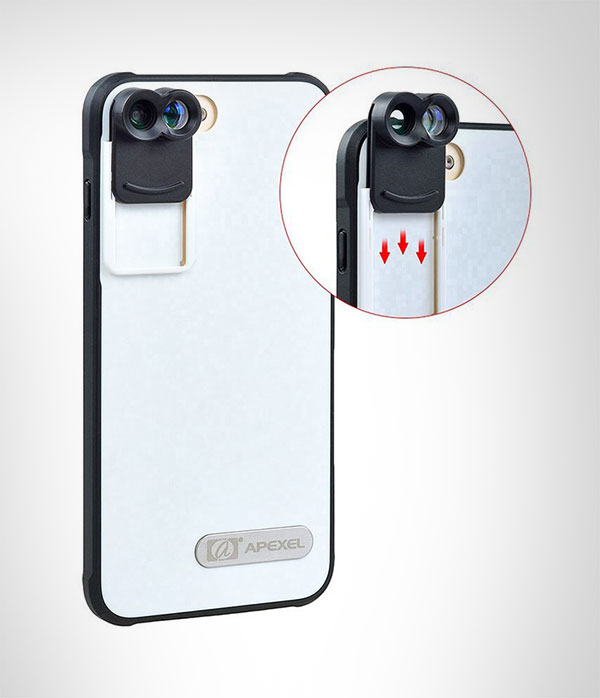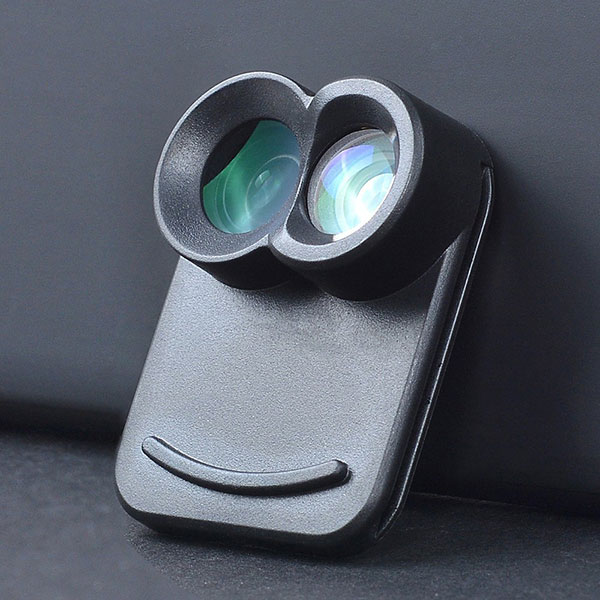 3. SunKinFon 6in1 iPhone 7 Plus Lens Kit
Price: $44.99 | Buy from here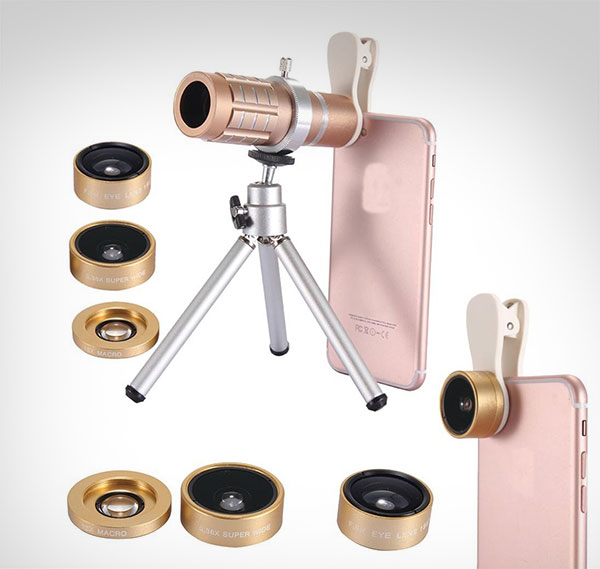 4. MY MIRACLE Camera Shutter Remote and Lens Kit for iPhone
Price: $38.00 | Buy from here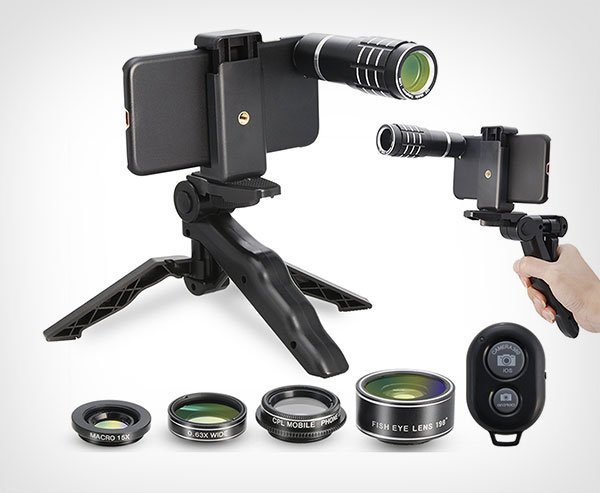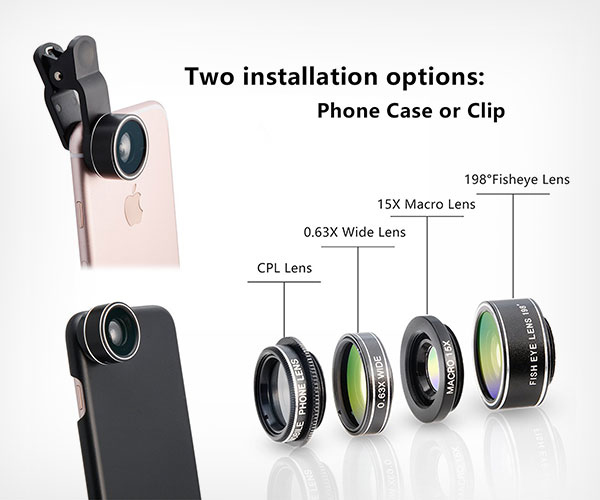 5. ZOMEI 3 in 1 HD Phone Lens Kit for iPhone 7 Plus
Price: $38.00 | Buy from here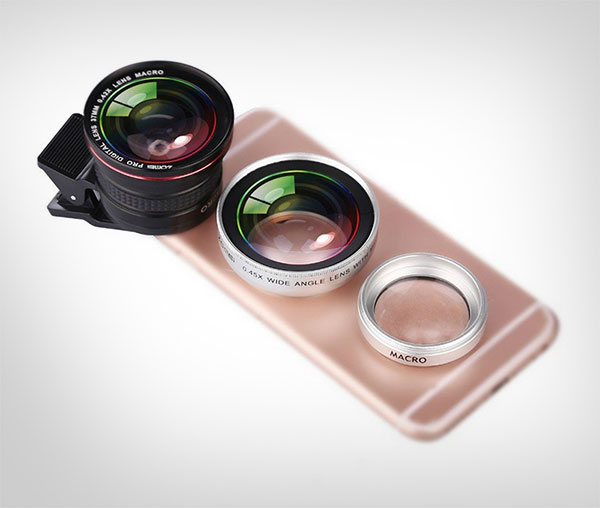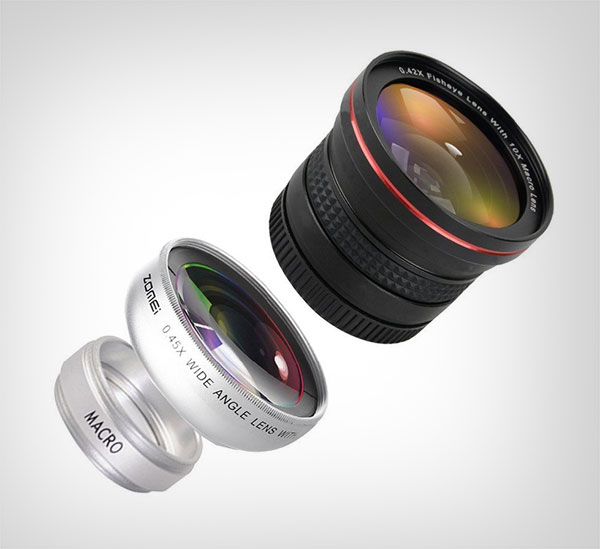 6. Best Focus Phone Camera Lens Kit (Universal)
Price: $39.99  | Buy from here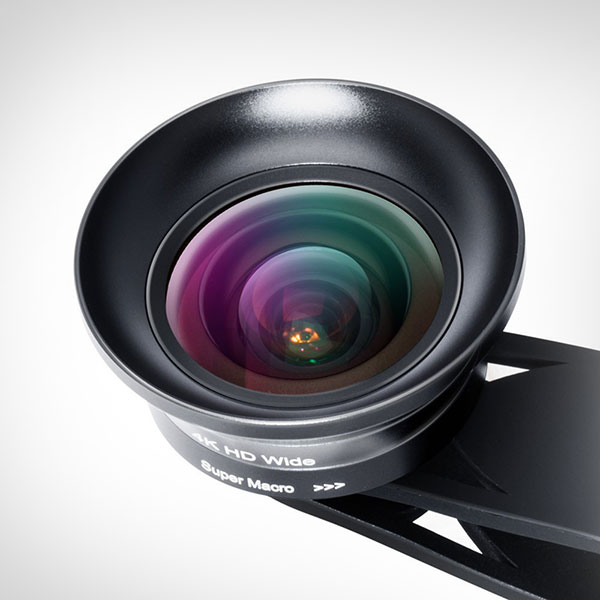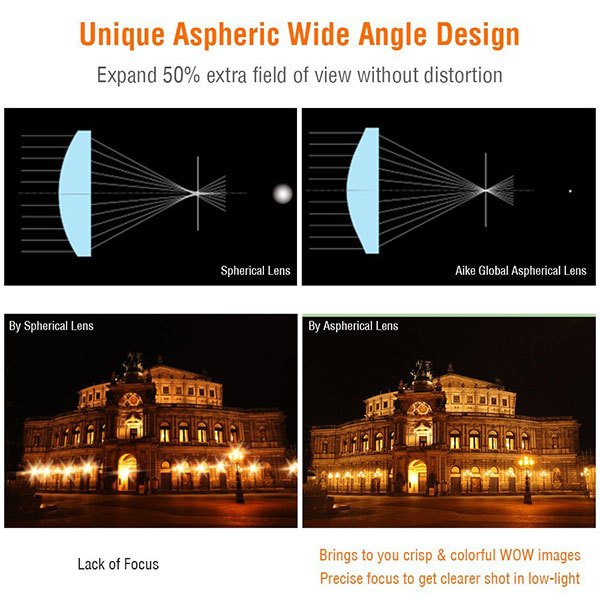 7. Ztylus 4-in-1 Core Edition Revolver Lens Smartphone Kit for Apple iPhone 7 Plus: Wide Angle, Macro, Fisheye, CPL, Case Protection, Phone Camera, Photo Video
Price: $44.95 | Buy from here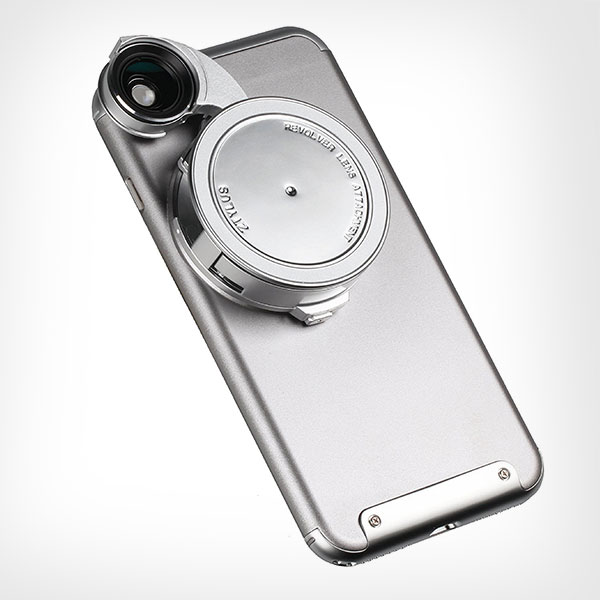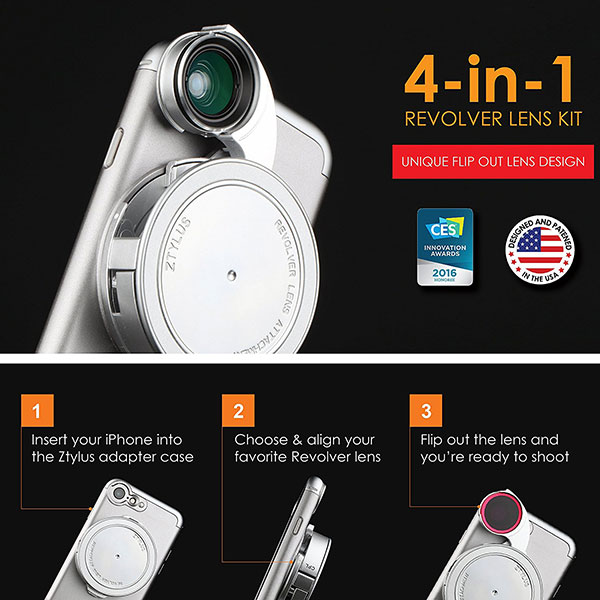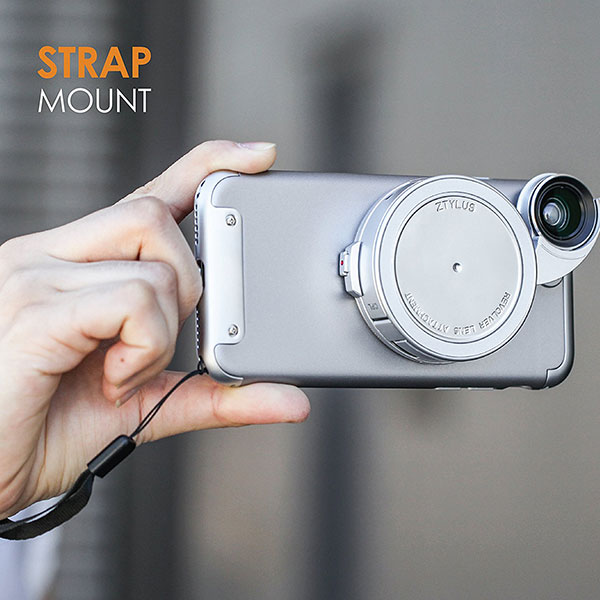 8. DOFLY Universal Professional HD Camera Lens Kit for all iPhones
Price: $22.99  | Buy from here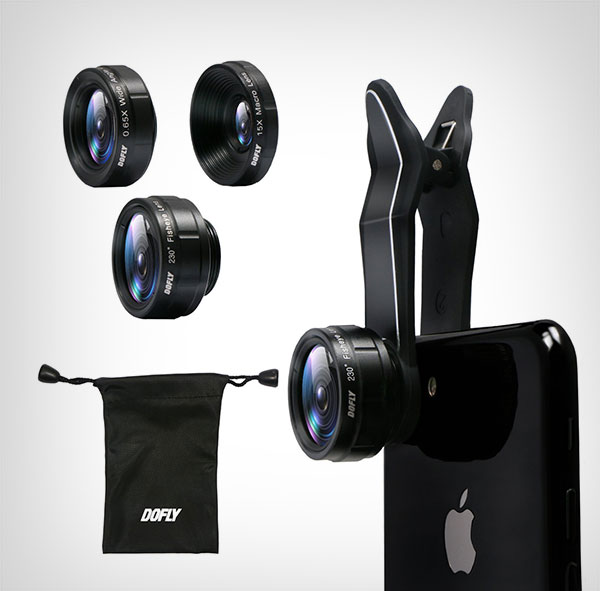 9. ClipityPix 5 in 1 Universal Clip On Cell | Best iPhone Lens Kit for iPhone 7 Plus
Price: $22.99  | Buy from here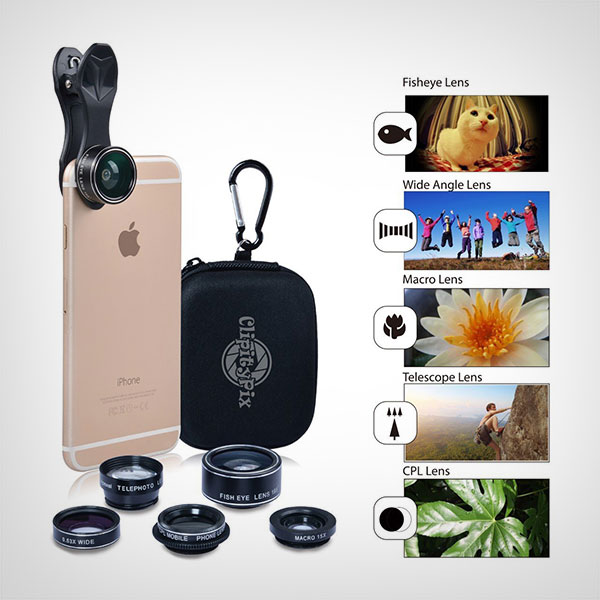 10. 5 in 1 Universal Clip On iPhone Camera Lens Kit for iPhone 7
Price: $19.99  | Buy from here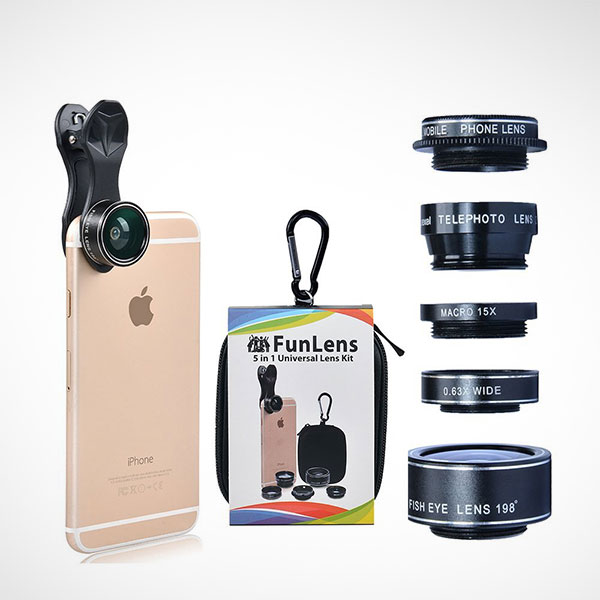 More Interesting Stuff You would love to buy: