It is the time of the year when you will hear the news of many brands/companies launching their new smartphones, laptops, gadgets and devices. They will for sure be having all those features which we did not expect but they will surprise most of us nevertheless. We always prefer something bigger and better which we previously have not experienced & used.
Apple is the only company which enthralls all of us with its power packed iPhones and MacBook. Well there is actually no surprise because we are very much accustomed to hear this from Apple. As the founder and CEO has never compromised on the excellence, they put in all the finest elements and features which you may not find in any other smartphone or devices. They have been hitting the market since years and have become the most selling brand all across the globe. The popularity is spread over Europe and Asia and is making new skylines, of course it deserve such massive feedback and people have entrusted their technology beliefs on Apple. With every single iPhone, we are topped up with eagerness, pleasure and anticipation from the layout and its body to the display, from the camera result to the effective iOS, from all its ins & out to its pricing—it for sure deserves all complements and praises. Youngsters and adults are seen wearing Apple watch and it has become a latest trend in the continent.
Check out my today's post of 17 best Apple watch bands / straps for 42mm & 38mm iWatch, these are simply amazing and are worth buying. You can change band and strap suiting your outfit of the day, it will enhance your looks and will show how much geek you really are. Subscribe us for amazing design, tech and art assortment on daily basis. Get the glimpse and let us know what you think about these. Here we go.
1. Snakeskin Print Leather Apple Watch Straps
Price: $65.99 | Buy from here
2. Reese Double Strap for Apple Watch 42mm Black color
Price: $59.95 | Buy from here
3. Leather Strap for Apple Watch – 42mm iwatch band
Price: $59.95 | Buy from here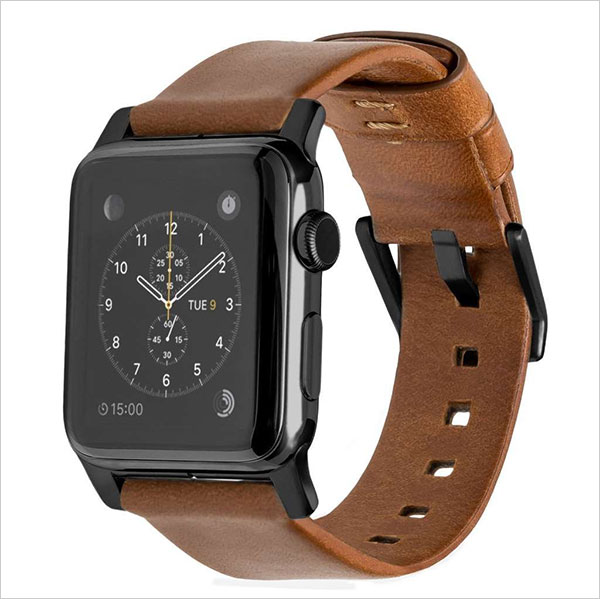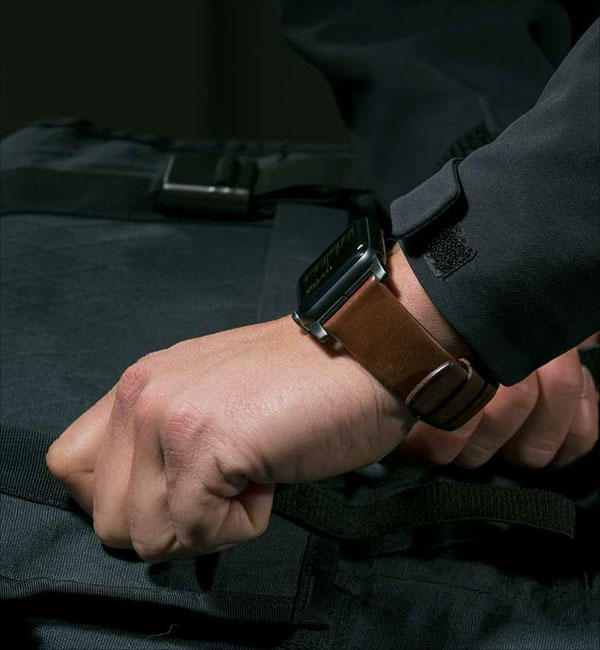 4. Stainless Steel Metal iWatch band
Price: $40.99 | Buy from here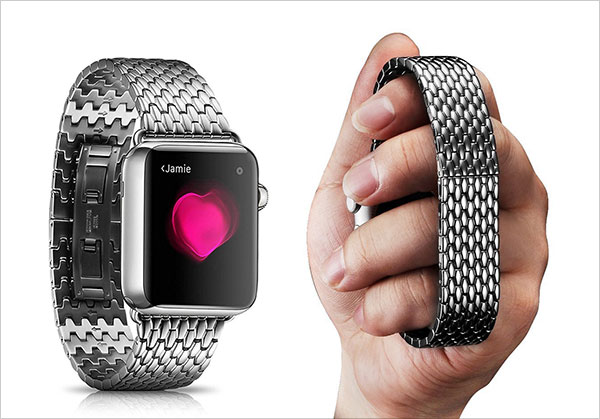 5. Handmade Carving Pattern Wood Case for iPhone7 + Wooden Watch Band For Apple Watch / iWatch 42mm
Price: $38.30 | Buy from here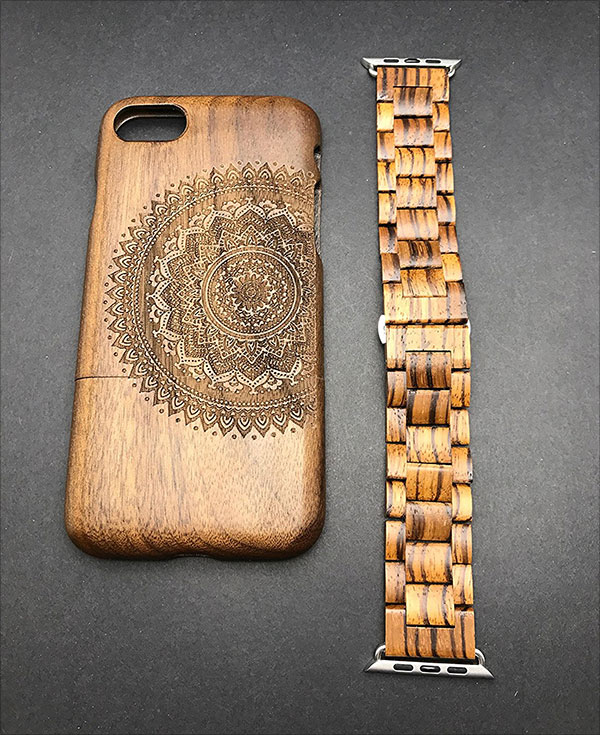 6. Apple Watch nylon band orange color for 42 mm
Price: $35.99 | Buy from here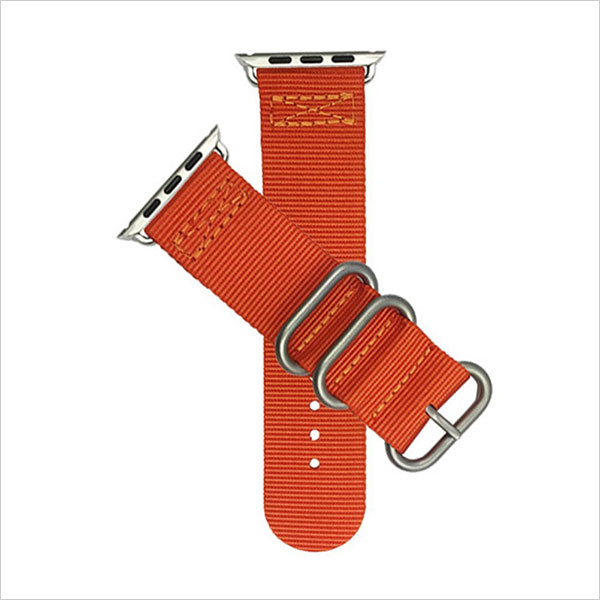 7. Classic Genuine Leather Apple watch band with Stainless Steel Buckle
Price: $25.99 | Buy from here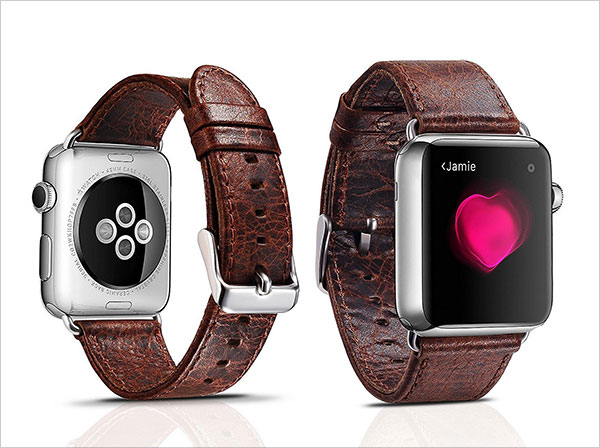 8. Apple Watch Band 24mm Stainless Steel Bracelet
Price: $25.99 | Buy from here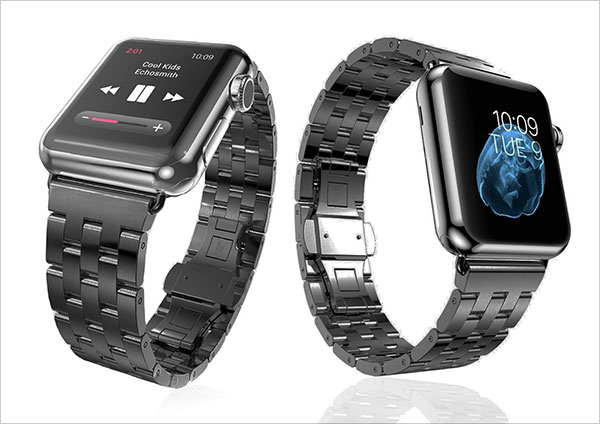 9. Apple Watch Bands 38mm Flower Pattern
Price: $19.99 | Buy from here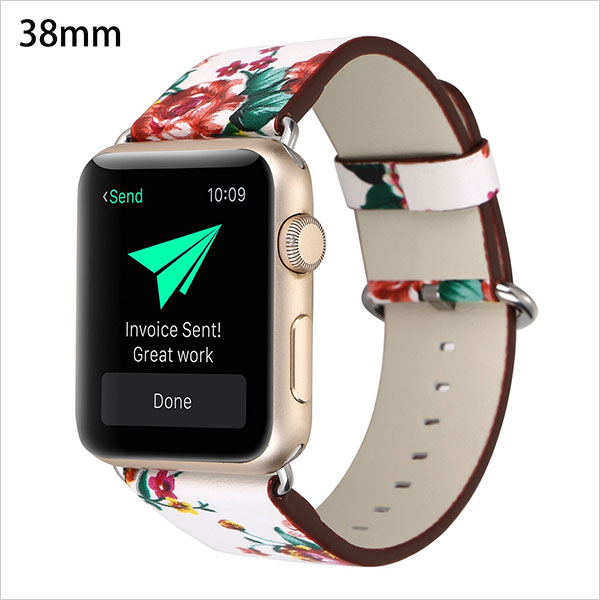 10. Fashion Apple Watch Band 38mm
Price: $19.99 | Buy from here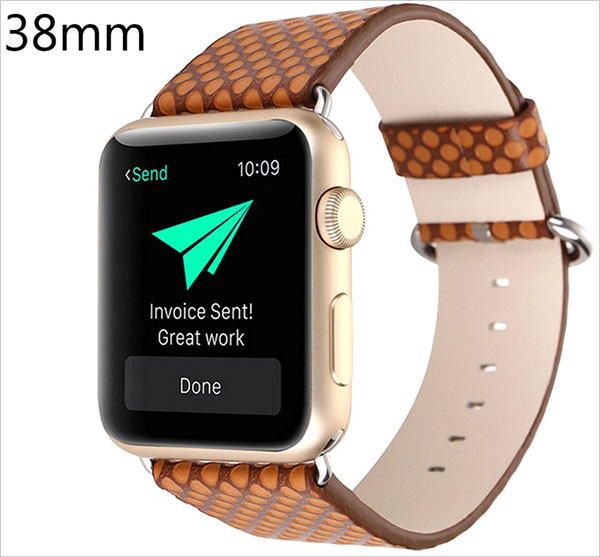 11. Stainless Steel Apple Watch Bands 42mm with Metal Clasp
Price: $99.99 | Buy from here
12. Piel Frama Arm band for Apple Watch 38 mm
Price: $95 | Buy from here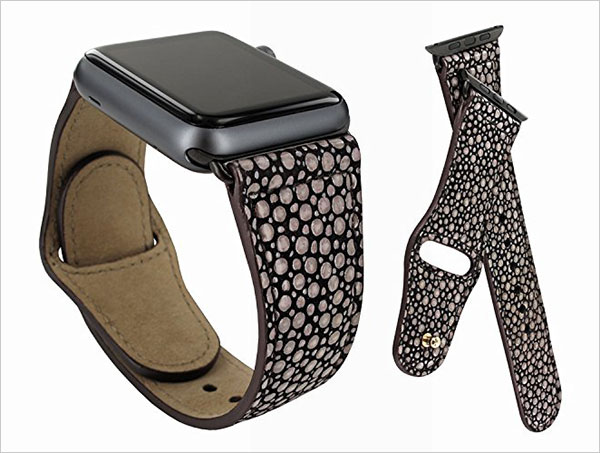 13. Apple Watch Band, iSank Handcrafted Wooden Replacement Wristband
Price: $95 | Buy from here
14. Luxury Ceramic Solid Links Bracelet Watch for 38mm iwatch
Price: $69.99 | Buy from here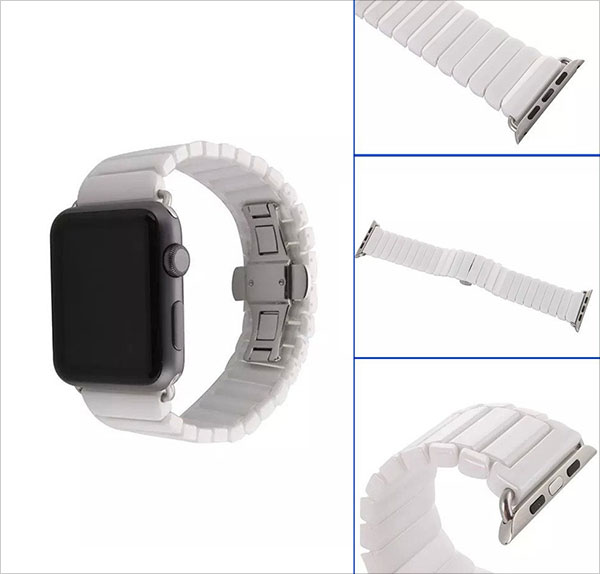 16. Nomad Horween Leather Strap (Traditional) Apple Watch 42mm Silver
Price: $105.99 | Buy from here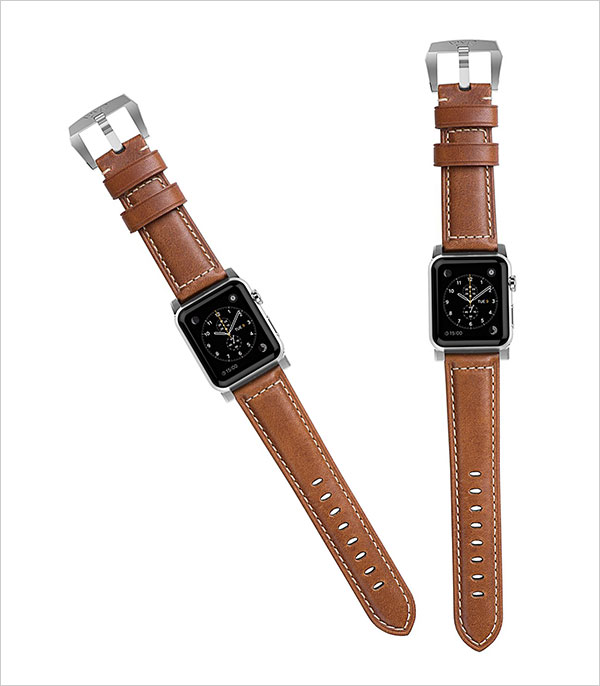 17. Apple Watch Breathable Sport Bands for 38mm / 42mm
Price: $12.90 | Buy from here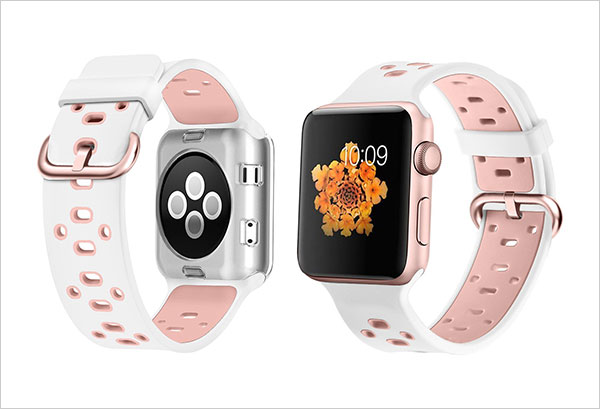 More Cool Gifts and gadgets you would love to buy: