Nothing is more important than having the freedom to live as you want, and doing the things which please you. Nobody enjoys being subjected to objections and criticism. Everybody is born with an independent behavior and this shall proceed and linger on till we breathe the last. So make sure you do the best you can and bring everything before you that makes you happy. Whether it is a job that you do, the food you eat, the field you choose for yourself, a place to go or the profession you wish to adopt, it should entirely be your own choice and nobody should force you for taking it up.
It is said, when you listen to your heart and when you do the things what your mind says then the chances of success automatically increases. Of course your conviction to go about a thing matters a lot and helps you to reach to the desire end where there is fulfilment and attainment.
Here I am providing you a little eye-opening collection for the bloggers to give a versatility and new look to their blogs. Check out these 10 best free latest Magazine WordPress Themes of June 2017 that are perfect for blogging.
The interesting part of these themes is that you will get to see a slider on the top of the blog depicting the images (considering the genres and categories the blog deals with), which of course makes the blog striking and stunning. Also remember, that the blogs should be focused and present the authentic content so people don't get deviated and rather their interest shall develop more for the current and upcoming collection. Make the blog's stance clearer and better with the entire look built by the magazine theme.
For more interesting collection of design and art, don't forget to stay connected and subscribe us for the daily design prompts which we are supposed to arrange for you all. Here we go!
1. Steep Simple Magazine Wp Theme July 2017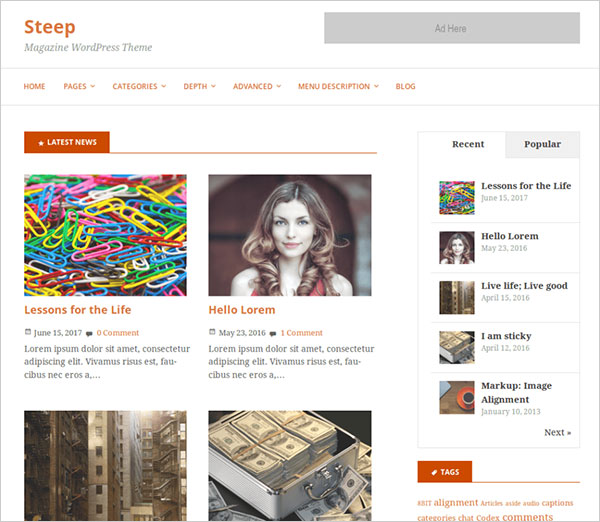 2. PowerMag perfectly responsive magazine WordPress theme 2017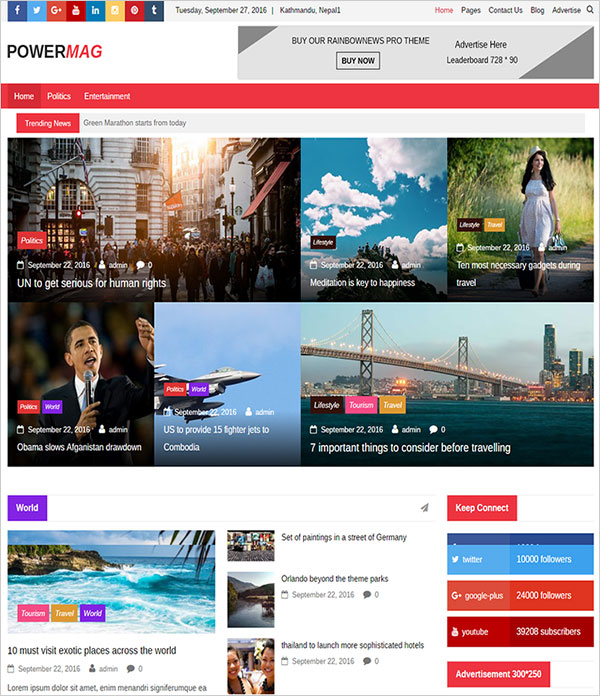 3. BasePress fast loading WordPress theme 2017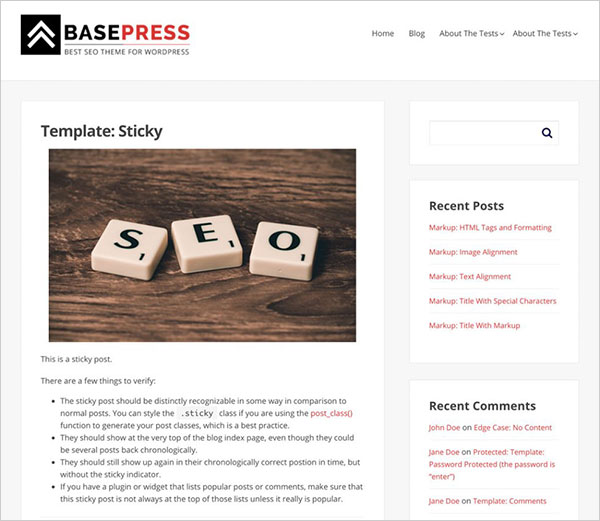 4. Telegraph modern blog magazine theme 2017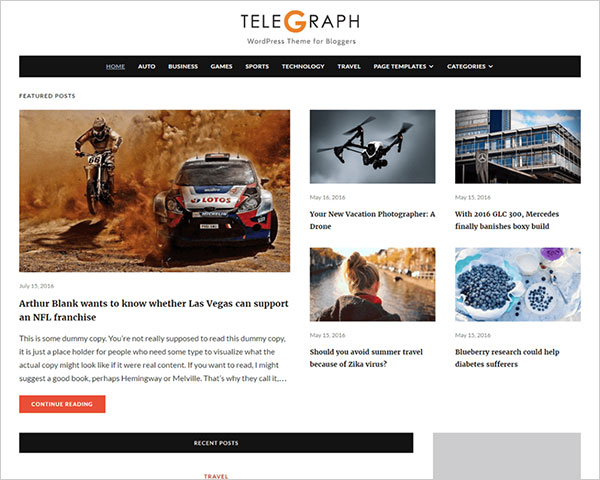 5. An Elegant Blogging & Magazine WordPress Theme 2017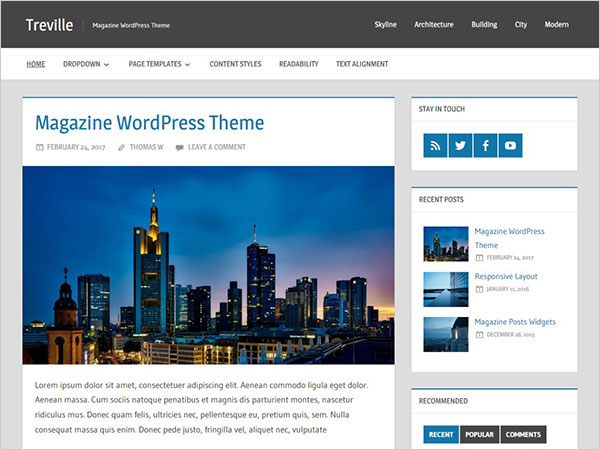 6. Bezel beautiful, light and elegant WordPress theme 2017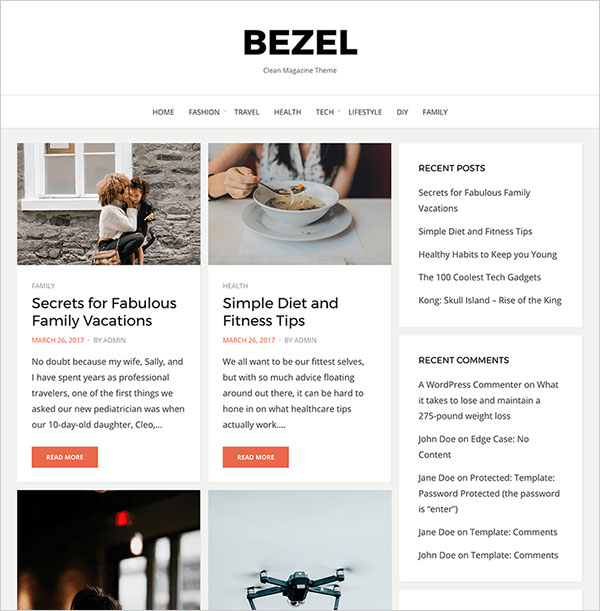 7. MH HealthMag fresh and beautiful Magazine WordPress Theme for editorial websites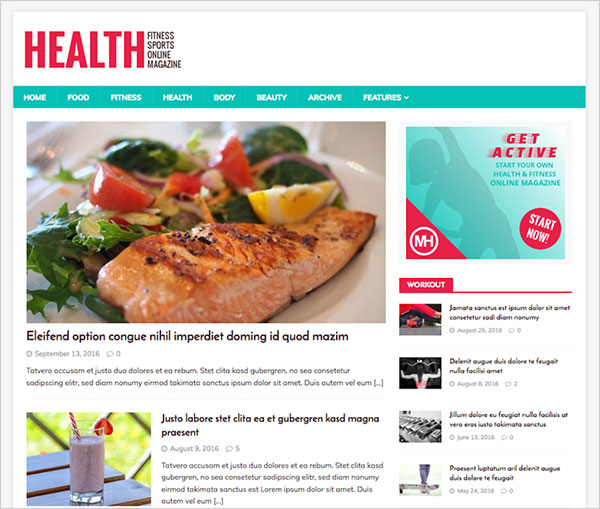 8. O3pink clean WordPress blog theme with premium options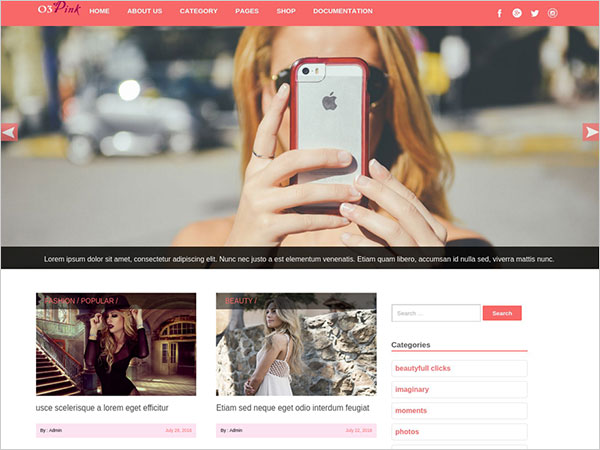 9. Frindle mobile friendly WordPress theme for blogs & magazines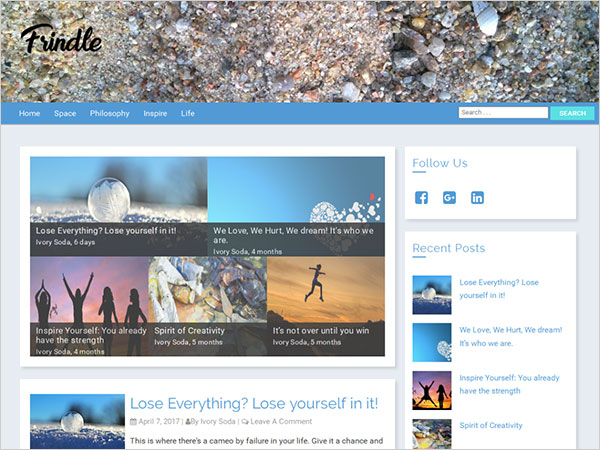 10. MagZen perfect responsive magazine style WordPress theme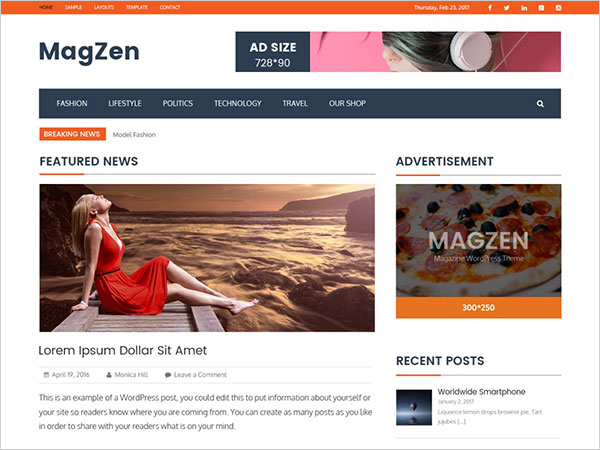 More Free WordPress Themes