Designing arena is abrupt, it has a lot to do with internal and external aspects, and keeping up with clients has more to do with one's temperament, professionalism and conviction. Having patience to deal with obscurities and not getting low-key troubled is what's desirable for an artist/designer. Directions are important whatever the case really is, in order to save time and one's self from getting stray one needs to surrender to the compulsory directions.
Cooking a delicious recipe without directions is alarming, (it may cause haphazard results, jokes apart), a student can never work competently without having a teacher's directions, probably you will park the car wrong if you are not directed by the signs, traffic will be fussy without following the road signals, in short gestures (verbal/nonverbal), directions, signs/symbols are obligatory. Marketing goes the same way, you get to charm individuals by your logo design, by your billboard, by your advertisements, by a clear-cut direction of store locator, by your lettering and emblem that speaks about you.
The best way to put up the show is to use a building billboard or a wall mounted shop sign so whosoever sees it will get the idea where they have come, and what do your represent. Corporate world is a two-way road fundamentally so it is imperative to acquaint oneself with the buyer/consumer for future good standings and for a good level of faith. Down here I am putting forward a free wall mounted shop sign board mockup PSD (Place logo design, logo mark, and monogram). What a pretty way to present and represent yourself, isn't it? Insert in the design elements and use it commercially or personally (for your client).
For more amazing design assortment I am sure you will pay a look at us again. We love and respect our subscribers, your feedback is overwhelming and we love to respond to your queries as well. Here we go!
Free Wall Mounted Shop Sign Board Mockup PSD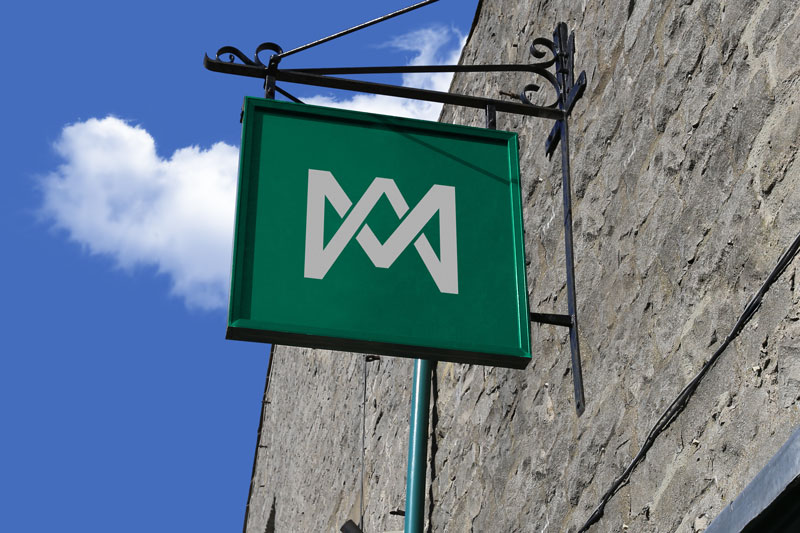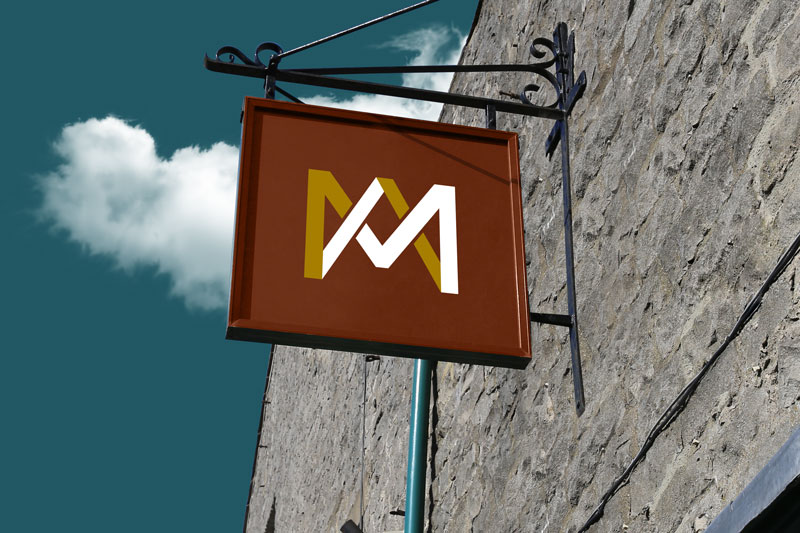 Available Format: Layered PSD with smart object insertion
License: Free for personal and commercial usage
Zip File Includes: Free Wall Sign Logo Mockup PSD
Note:
1. Free Mockup PSD is allowed to share online (A Must Linkback to this page)
2. Layers are hidden to decrease the size of file kindly unhide, ungroup and place your design on colored layers.
3. Say thanks if you like or share/tweet with your friends. That means a lot to me.
4. And don't forget to follow or subscribe to receive for more high quality premium freebies & awesome articles only.
Free Wall Sign Logo Mockup PSD
More High Quality Outdoor Mock-up PSD Files