Photography has become a hobby and pastime of almost every one of us, we not only like to take our selfies and groupfies but we love to seize up every moment on camera lenses no matter what. Wedding and birthday photography, landscape and nature photography are most popular out of all so far. Ever wondered how you can capture beautiful scenarios and also this world packed with beauties of nature? Well get yourself a fancy DSLR camera that gives pro feels and entirely a new look to the photographs.
But wait, can you afford to have a professional camera with all its goodies, accessories and stuff? Professional cameras are always on the higher side, they suck up all the pennies from your wallet and this is not just all, you often have to buy a wide range of lenses, some wide angle, some pointed shoot and more.
The list never stops, so it is better to have a safer escape that gives somewhat similar results and also finer quality photographs. This can be attained if you buy cheaper versions of lenses to attach to your smartphone lenses. Well technology has been superlative and is mounting every single day. Therefore you can expect anything and everything from it.
In the malls and tech shops you can get your hands on macro/micro and fish eye lenses. They are available in kits and you can also have them on economical prices. Some packages include hard kits to keep them safer from water/dust/pollution in cases/covers. I am providing you a collection of top 10 best Apple iPhone 8 camera lens kits you must have. These are easy to clip in, will adjust and give a good image quality, the performance and stability of lenses are top-notch.
Also you will be able to take breathtaking shots with iPhone 8 camera lenses. For more amazing design collection, stay tuned. Here we go.
1. RETINA 7 in 1 Best iPhone 8 Lens Kit & for Most Smartphones
Fish Eye Lens – Macro Lens and Wide Angle Lens – Zoom Lens
Price: $ 34.99 | Buy from here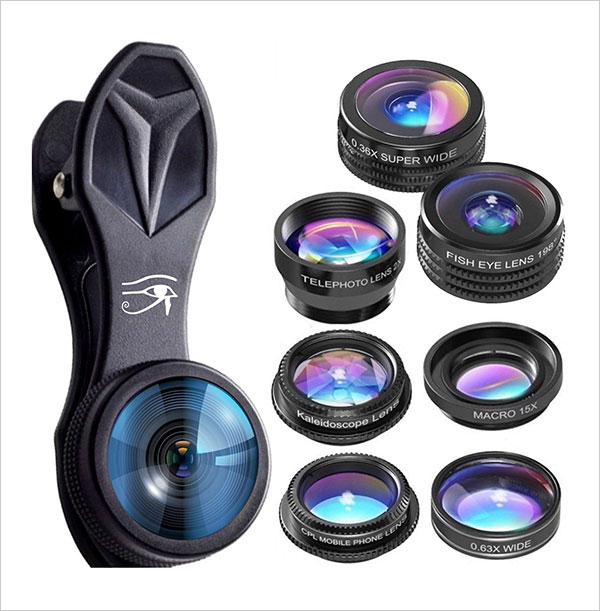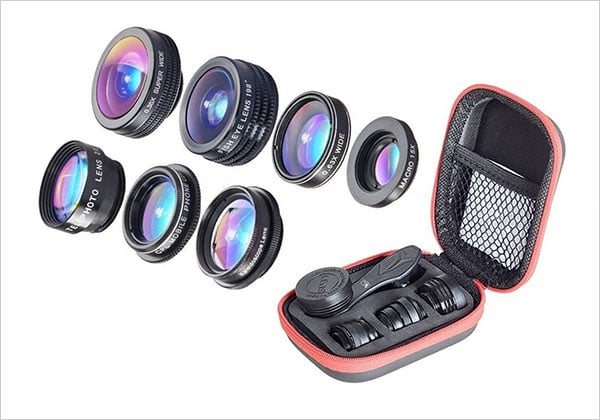 2. Core Lens Set + ollo Case for iPhone 8/8 Plus
Set Includes 2 iPhone cases + Super-Wide, Fisheye & Macro Lenses) Lens: Black/Black, Cases: Clear
Price: $119.99  | Buy from here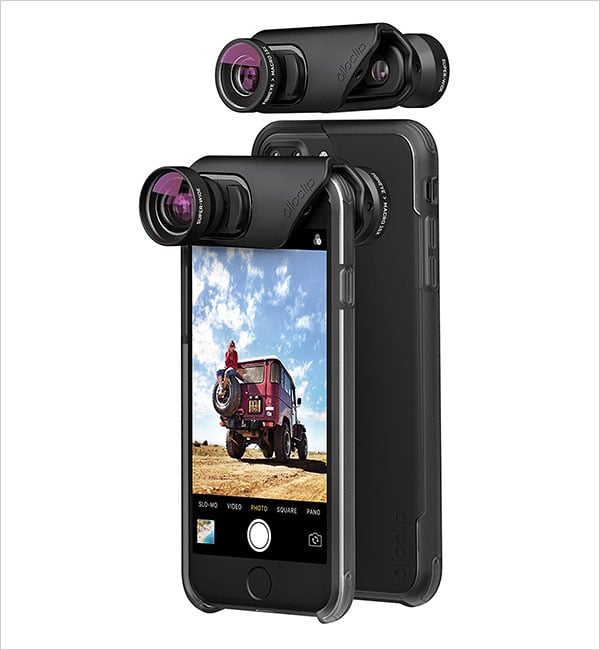 3. iPhone 8 Camera Lens, ARORY 5 in 1 HD Lens Kit
0.6X Wide Angle + 15X Macro Lens + Telephoto Lens + CPL Lens, Clip On SmartPhone Lenses for iPhone 8, Remote Shutter
Price: $16.99  | Buy from here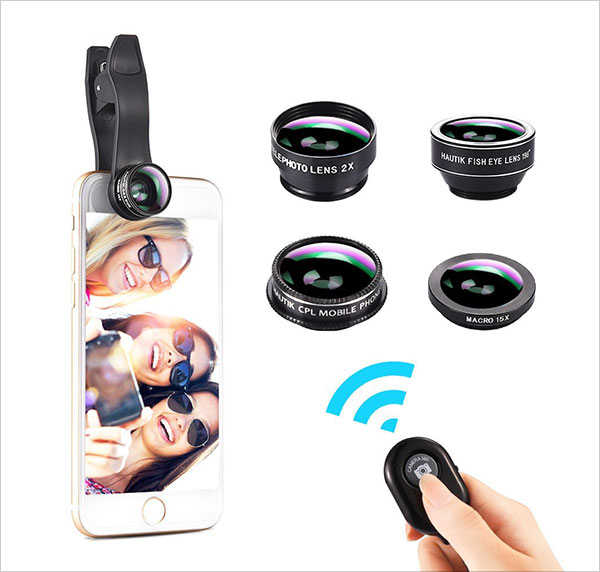 4. MY MIRACLE 3 in 1 HD Lens Kit for iPhone 8
Price: $39.90  | Buy from here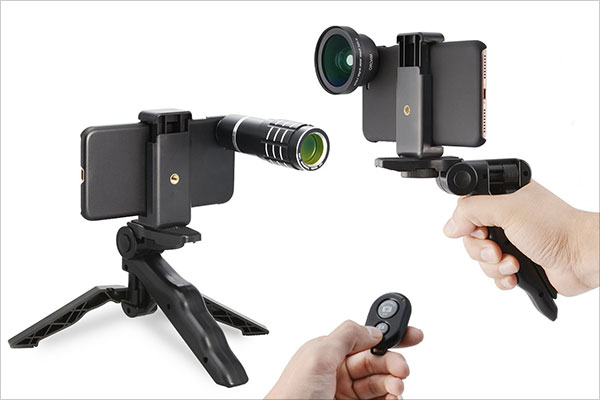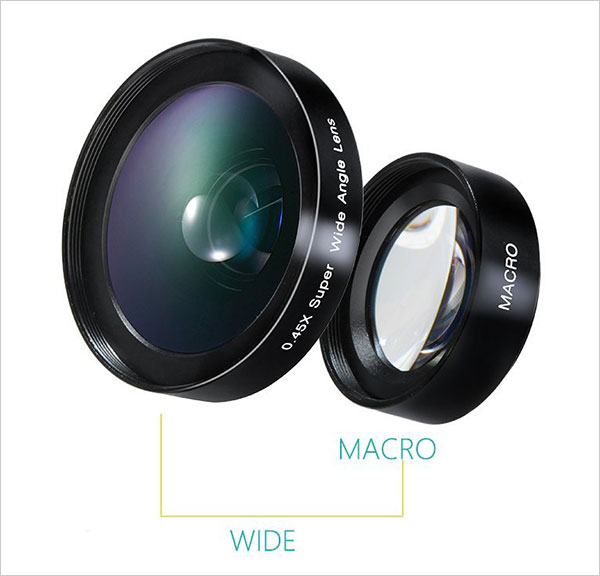 5. AUKEY Ora iPhone Camera Lens, 10X Macro Lens with Hood
Clip-on Cell Phone iPhone Lens for iPhone 8
Price: $24.99 | Buy from here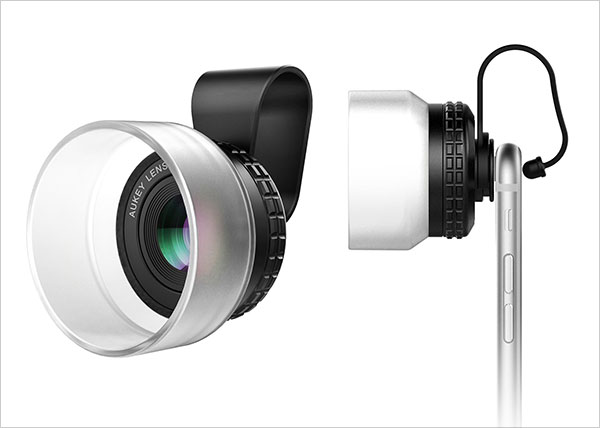 6. HAUTIK Clip-on Cell Phone Camera Lens Kit, 0.6X Super Wide Angle Lens + 12X Macro Lens for iPhone 8
Price: $15.99 | Buy from here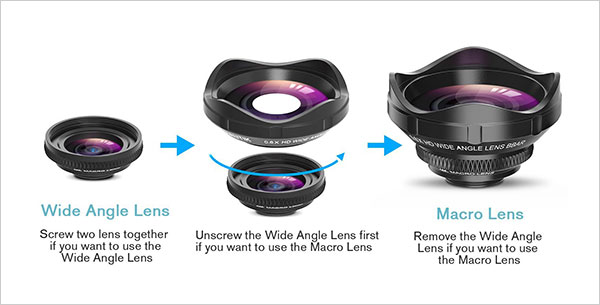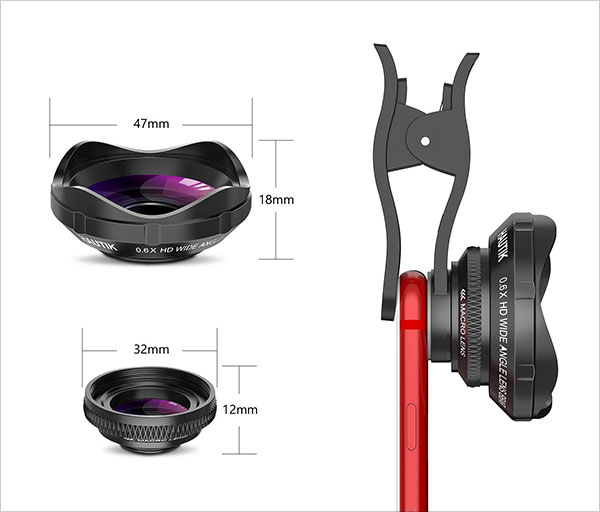 7. AUKEY Optic Pro Smartphone Camera Lens, 3x Telephoto Clip-On Lens for iPhone 8
Price: $25.99 | Buy from here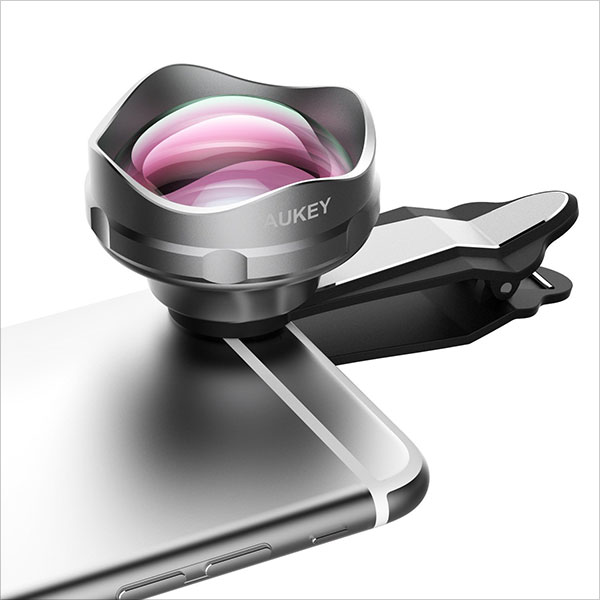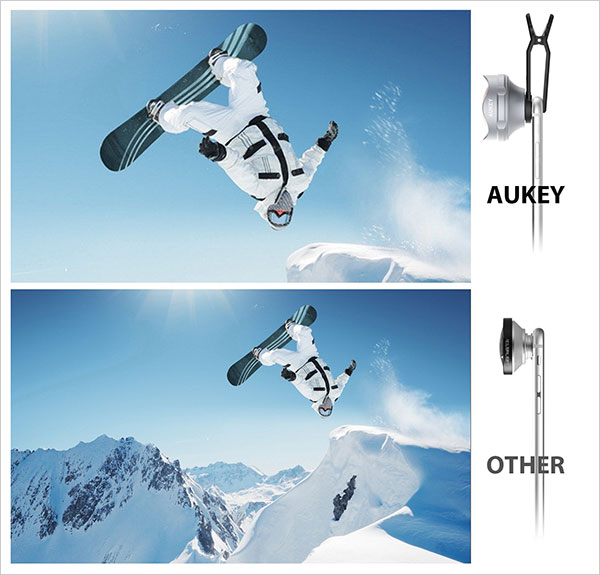 8. DOFLY Universal 0.45X Wide Angle Lens 120°+ 15X Macro Lens, 2 in 1 Professional HD Cell Phone Camera Lens Kit for iPhone 8
Price: $29.99 | Buy from here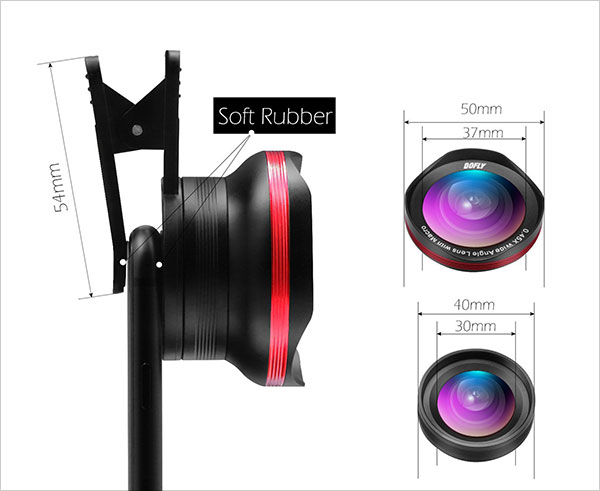 9. AMIR Universal Professional HD Camera Lens Kit, 0.45X Super Wide Angle Lens + 12.5X Macro Lens, Clip-On Cell Phone Lens for iPhone 8
Price: $16.99 | Buy from here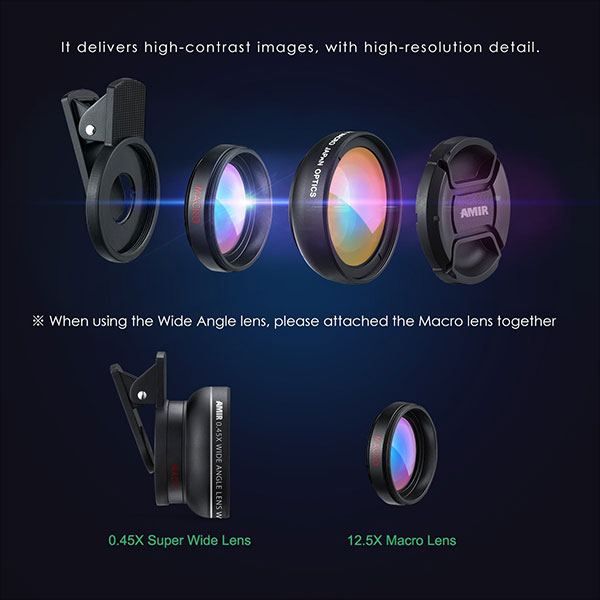 10. 2 in 1 Camera Lens Kit, Stoon 15X Macro Lens & 0.65X Wide Angle Lens, Professional Clip-on Phone Camera Lens with Lens Hood for iPhone 8
Price: $10.99 | Buy from here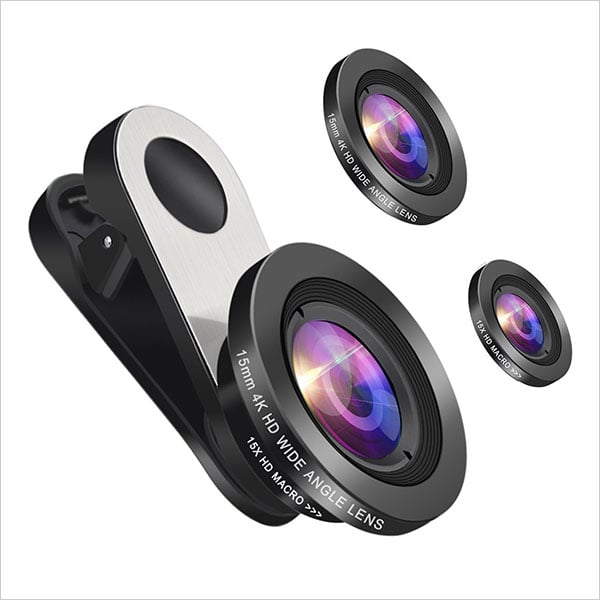 More Samsung & Apple iPhone Camera Lens Kit collection: