We all dream for a big and luxurious house, a fancy car, a lavish bedroom, a nicer setting and classy interior, comfy furniture, books to read, a room where light crosses and where air passes with a good ventilation. Even if you don't have a big house you can always invest in your bedroom and make it beautifully stand out as much as you can.
Look for lower budget interior, because it is not always necessary that mighty dollars will bring innovation. If you have a good sense of aesthetics you can totally play with colors and wall art is the best option to go about to create a new feel of the room. If you like flamboyance, colorful set up will look good and will suit your personality. If you are a nature lover then some wooden theme will look suitable for you mood. Wall art and decals entirely change the look of a room. They are like cut outs that are fabricated out of some special machines, and more like a sheet/paper type smooth surface that is added/posted to a wall to glamorize it.
It can either be a small tattoo type sticker or a full-fledged vinyl to cover a wall. Usually a plain surface is preferred to post the decals so the uneven look and results can be avoided.  They may vary in shapes, sizes, textures, themes and colors. So whatever suits your mind and mood, go for it. To be honestly they are so cheaper these days and are readily available in interior shops.
Down here I am providing you a post of 20+ beautiful designs of vinyl wall art stickers that look super stunning, these wall art decals are the best options to decorate your bedrooms. Wall art gives a value and meaning to your walls, it adds to the vitality and vigor as well as give volume to plain walls, you also can eliminate bigger paintings/hangings and replace them with smaller or full wall decal. For more amazing tech, art and design freebies, do not forget to check out us again tomorrow, we love to work for you. Here we go!
1. 4 Big Birch Tree Wall Decal Nursery Removable Vinyl Tree Wall Decals for Living Room
Price: $45.00 | Buy from here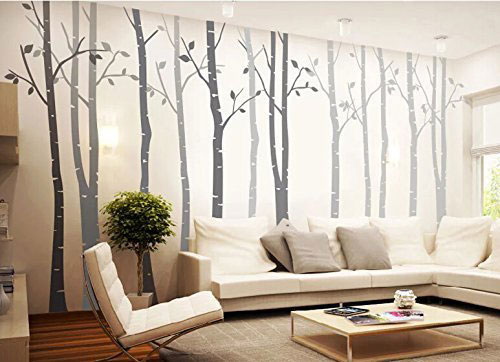 2. Tree Branch Wall Decal with Birds for Living Room | White Color
Price: $45.00 | Buy from here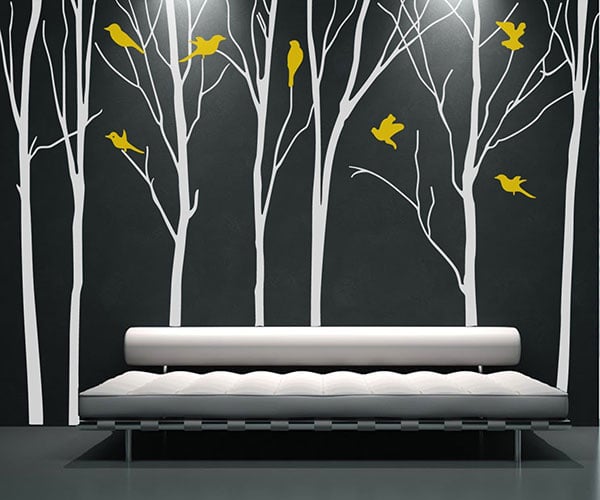 3. Set of 6 Tree Branch Wall Decal Birch Tree with Birds for Living Room
Price: $40.00 | Buy from here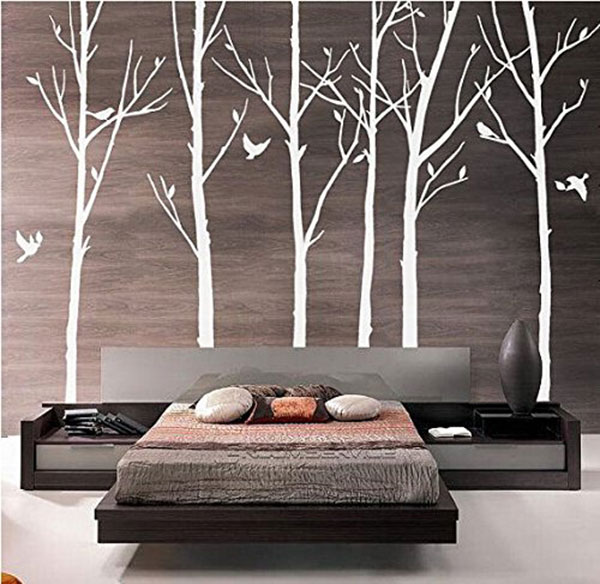 4. Set of 8 Birch Tree Wall Decal White Tree for Kids Rooms with Flying light green birds 
Price: $40.00 | Buy from here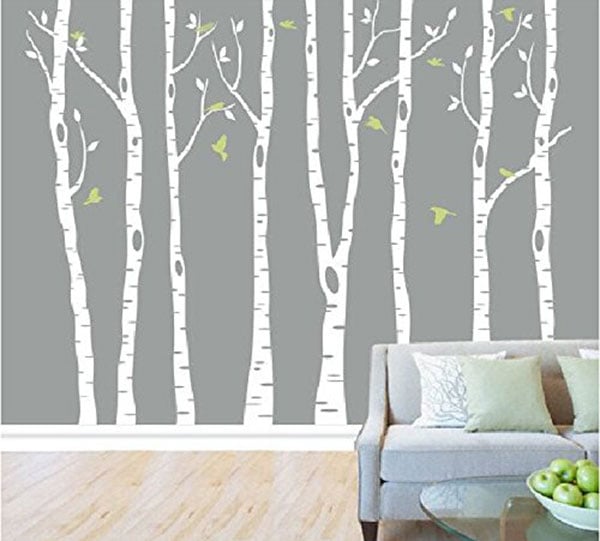 5. Tree Wall Decal Set of 4 Birch Tree Wall Decal with Birds Removable Vinyl Wall Sticker for Living Room
Price: $40.00 | Buy from here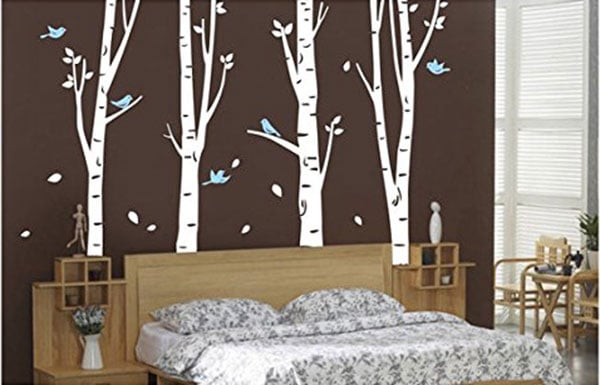 6. Set of 9 Birch Tree Wall Decal Forest for Living Room White color Trees 
Price: $50.00 | Buy from here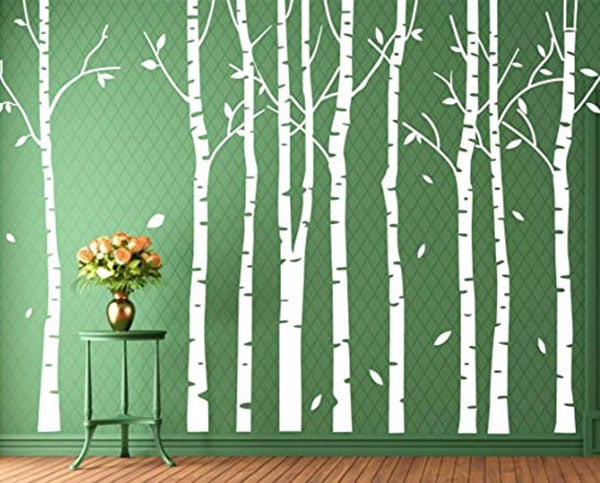 7. 5 Big Birch Tree Decal with Owl Birds 
Price: $42.00 | Buy from here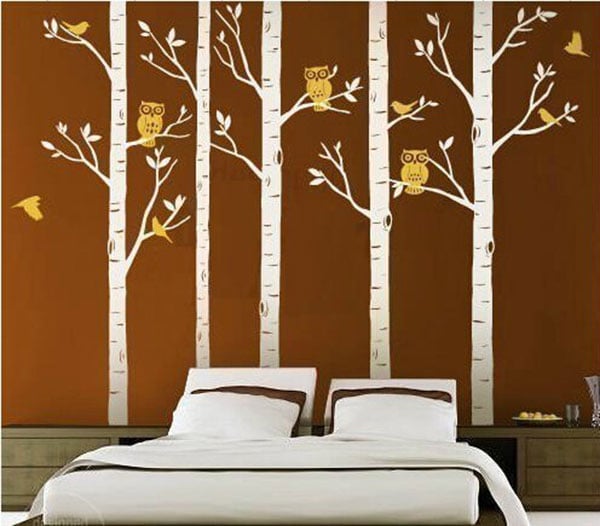 8. DecorSmart Plastic Trees and Birds 3D Wall Decals available in Red/Black
Price: $25.39 | Buy from here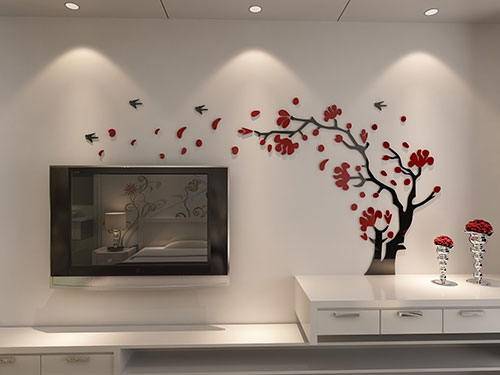 9. N.SunForest 8ft White Birch Tree Vinyl Wall Decals Nursery Forest Murals – Set of 8
Price: $45 | Buy from here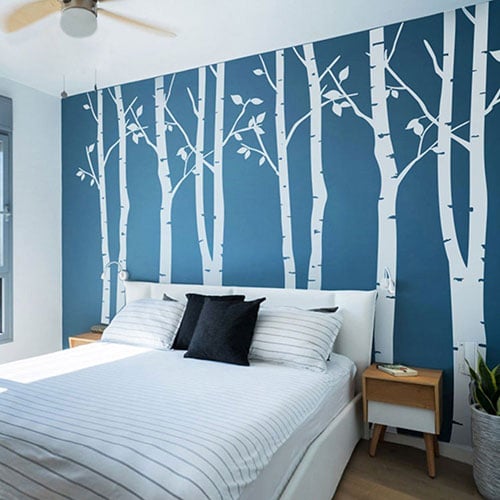 10. N.SunForest Nature White Birch Tree Wall Decal Sticker Art Branch Leaves Decor for Sitting room & Restroom 
Price: $39 | Buy from here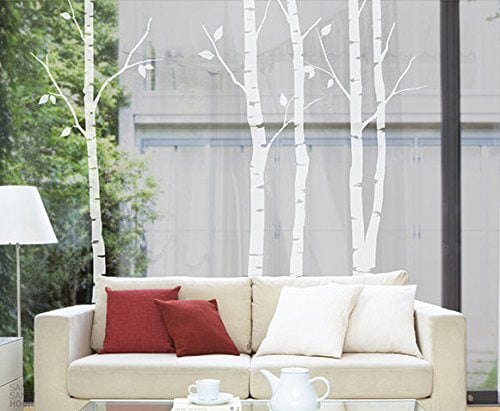 11. N.SunForest Giant White Tree Vinyl Wall Decals Animal Deer Elk with Birds and typography "Love Forest" – 6.5ft
Price: $39 | Buy from here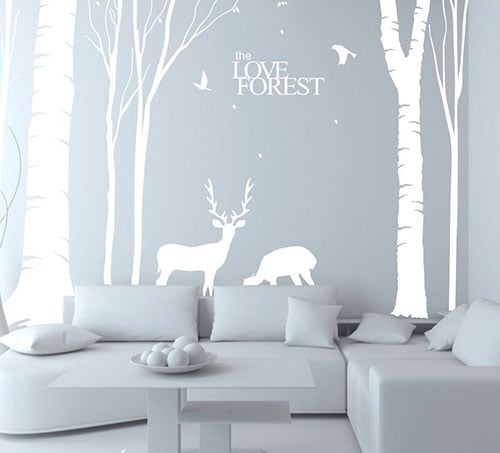 12. ElecMotive Huge Size Cartoon Heart Tree Butterfly Wall Decals Removable for Kids Living Room / Bedroom
Price: $13.99 | Buy from here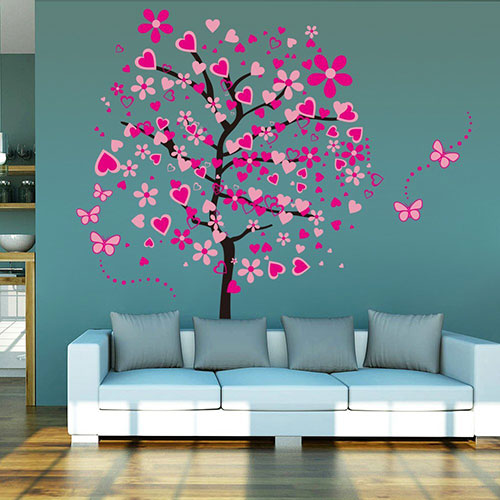 13. RoomMates Birch Trees Peel and Stick Giant Wall Decals
Price: $21.92 | Buy from here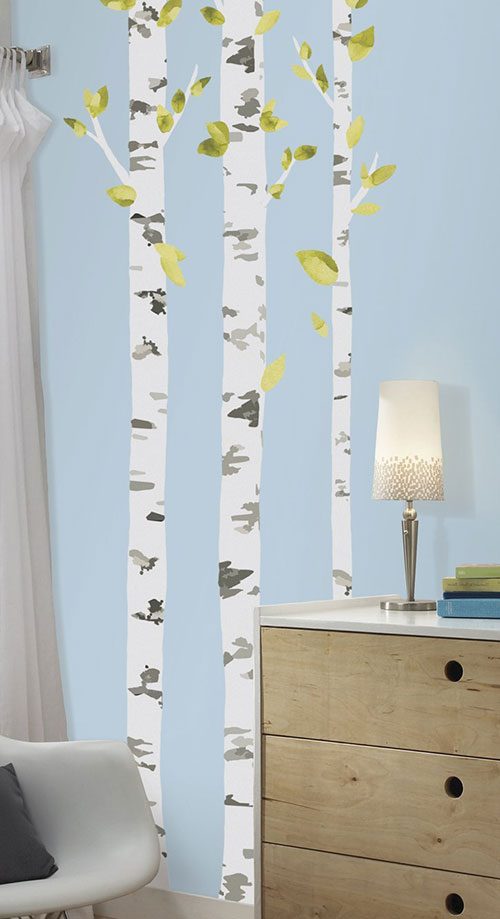 14. Winter Tree Wall Decal
Price: £10.99 | Buy from here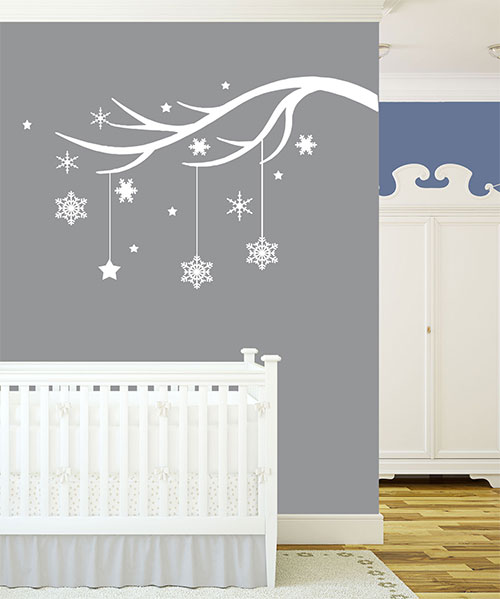 15. Large Dark and Green Tree Blowing in the Wind Vinyl Art Decal
Price: $23.99 | Buy from here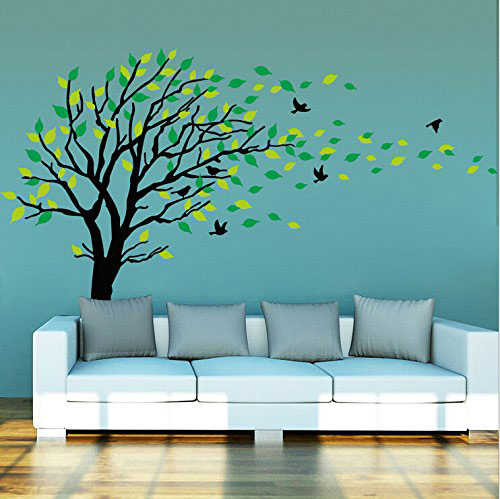 16. Rainbow Fox Large Pink Sakura Flower Cherry Blossom Tree Wall art Stickers on PVC Sheet
Price: $13.69 | Buy from here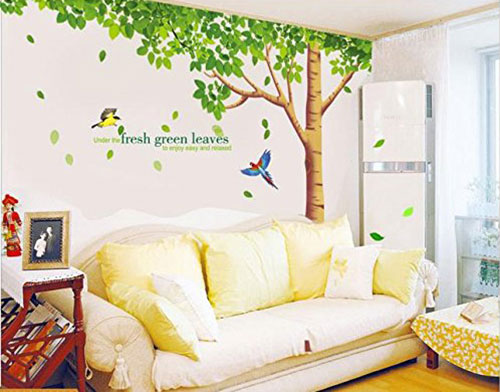 17. Family Tree Wall Decal by Simple Shapes
Price: $99 | Buy from here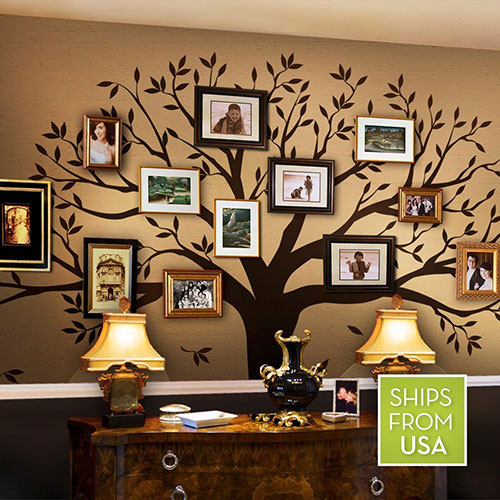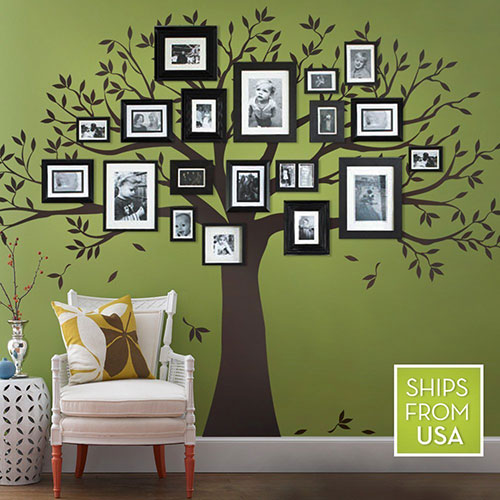 18. Wall Art Decoration/ Wall Mural Cherry Blossom Tree with flying birds for Kids Room
Price: $50 | Buy from here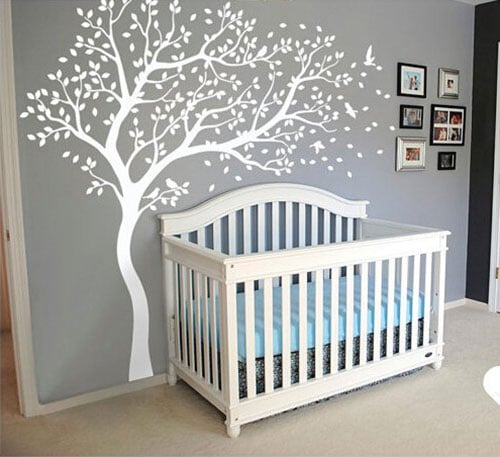 19. Giant Wall Sticker Decals – Birch Tree Forest with Deers and Flying Birds 
Price: $18.99 | Buy from here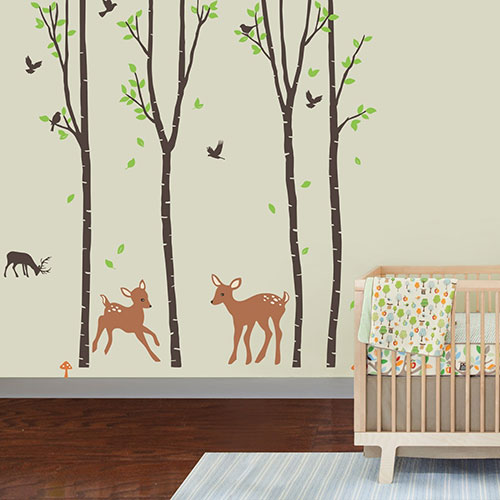 20. CaseFan 5 Trees Wall Stickers Forest Mural Paper for Bedroom
Price: $28.99 | Buy from here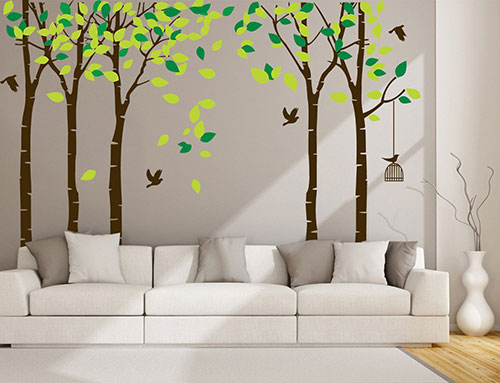 21. Brids on Forest Trees Wall Decal for Living Room | Removable Art Decoration Sticker
Price: $25.99 | Buy from here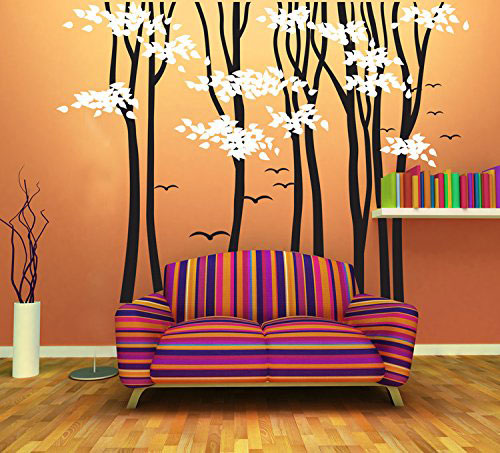 22. Amaonm Giant Huge Large Brown Birch Tree Wall Decal
Price: $18.99 | Buy from here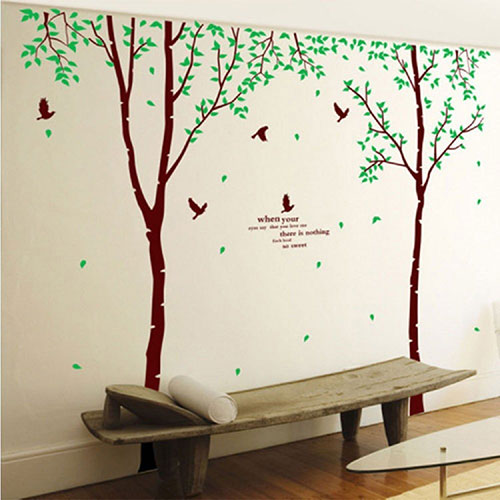 More Wall Art Decals & Stickers Articles: