There is nothing more inspiring than to use your own head and create something out of the blue, when people are merely copying the stereotypes, be something that could inspire the generations and make yourself a torchbearer for the beginners/learners. Whatever the domain of work it is, you can achieve anything with the willpower, aim to perform and determination. Nothing is built in a moment, it is a struggle of weeks, months and years to years that a good foundation is laid.
Moneymaking should not be the only reason to earn; but earning gratitude, respect and name/fame is also very important ever since experts and artists are no less in the horizon. So be sure what you are up to, where your investments are heading towards and what way you are choosing for yourself, so it may not only earn you riches, but make your name grand, recognizable and people regard you for your work. I, being a designer myself have gained clients and their trust after a lot of strife in my field.
So I can surely say that, gaining trust and attracting people to the stance should always be a priority in work domain. Blogging too requires focus and day-to-day job, of course nobody likes to throw up stuff online and people also look over the excellence and quality that you product and flaunt. So when you start up a blog be very clear about its niche/domain and categories it is going to deal with. A good WordPress theme is a plus point since it makes a good impression of the blog.
Here my post of today is about themes you can choose from. Make a wise decision because it eventually will reflect your professionalism, expertise and work's stance. Check out this collection of 10 best free latest Magazine WordPress themes of November 2017. These are ideal, inspiring, interesting and reasonable enough to fetch people towards the blog, also through the vivid slider on the top, will gain attention of the visitors as well. For more freebies, art dose and trendy stuff, do not forget to subscribe us.
1. Schema Lite fast loading, ultra-SEO friendly WordPress Theme 2017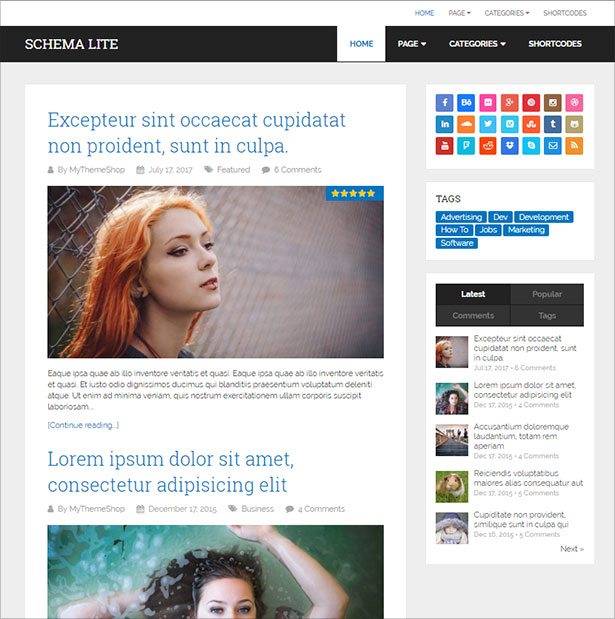 2. Jefferson top notch WordPress magazine theme 2017 for design based websites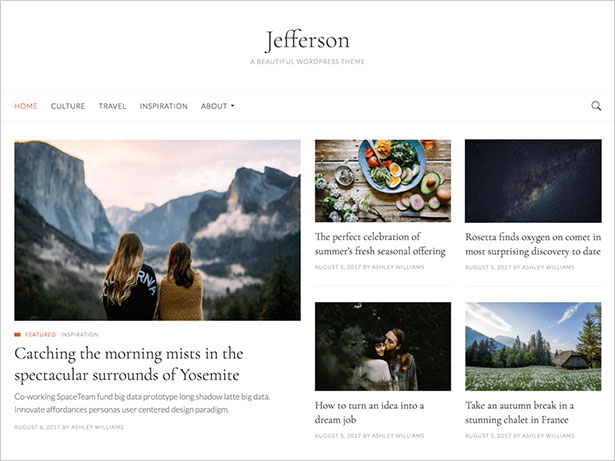 3. Magazinex advanced blog and online-magazine theme offers multiple blog layouts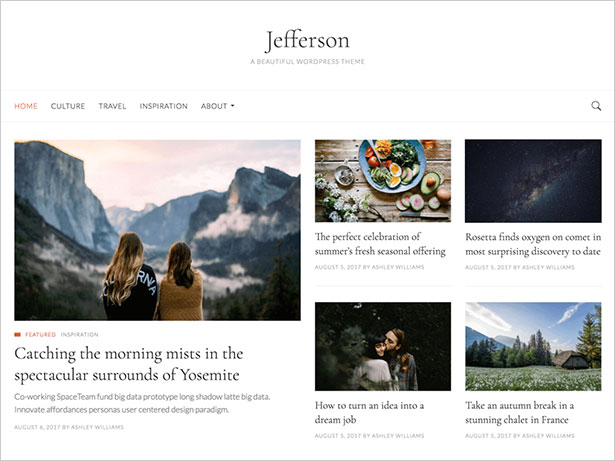 4. News Portal ultimate magazine theme with creative design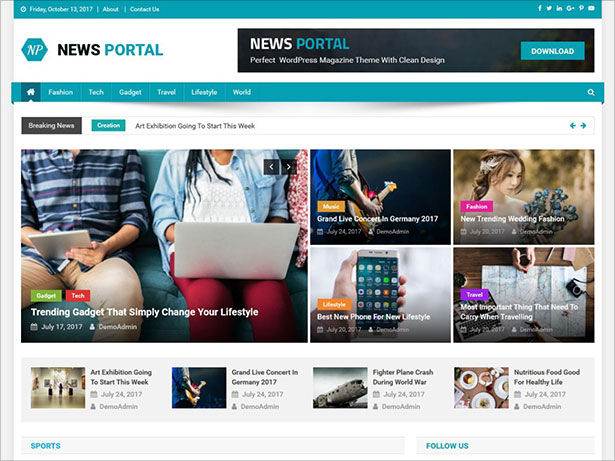 5. Eggnews responsive newsportal style Free WordPress theme 2017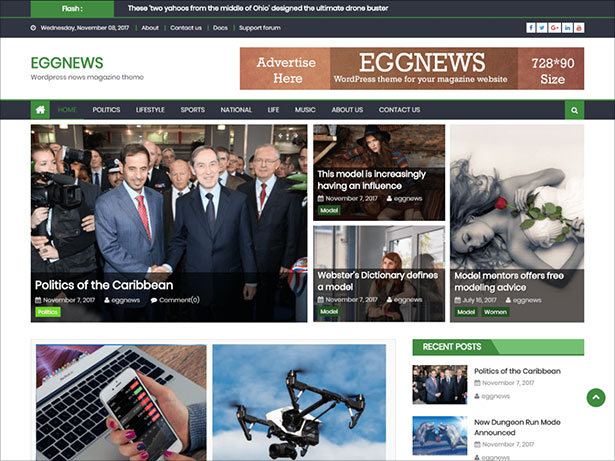 6. Suparnova Lite Multi-Purpose Blog & Magazine theme 2017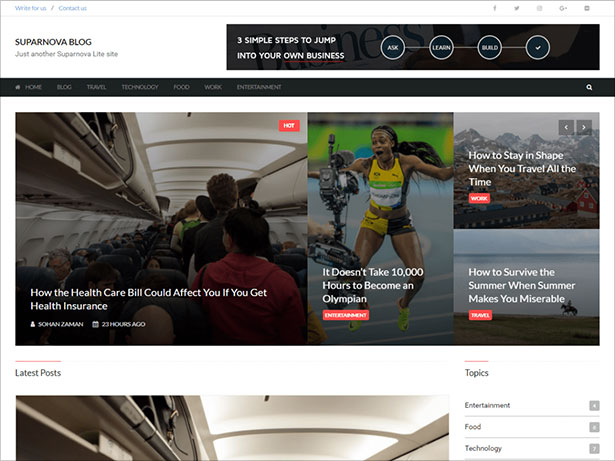 7. Horkos easy to use mobile friendly WordPress theme for blogs &  magazines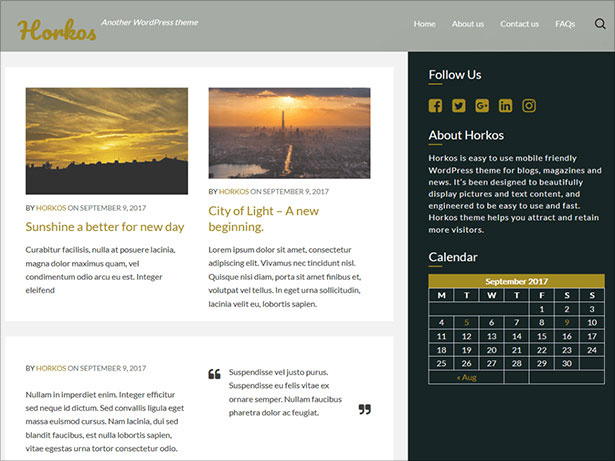 8. Blog Inn child theme of Blog Way minimalistic WordPress theme for personal blogs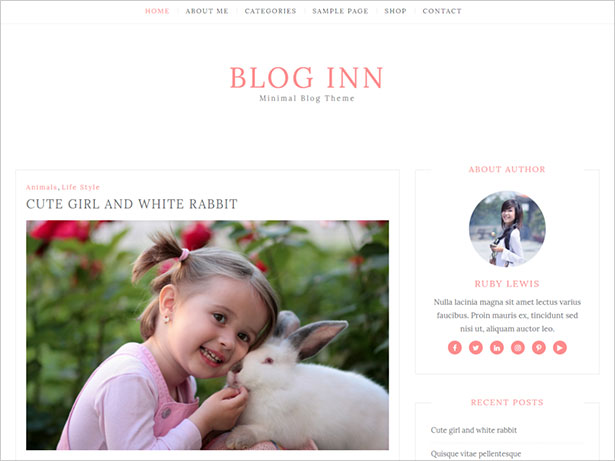 9. Rinzai is a modern and minimalist theme for blogs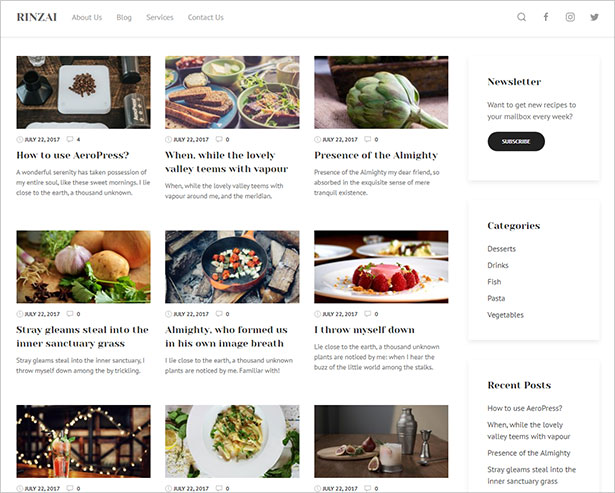 10. Ritz feature-rich, well-designed blog theme for WordPress 2017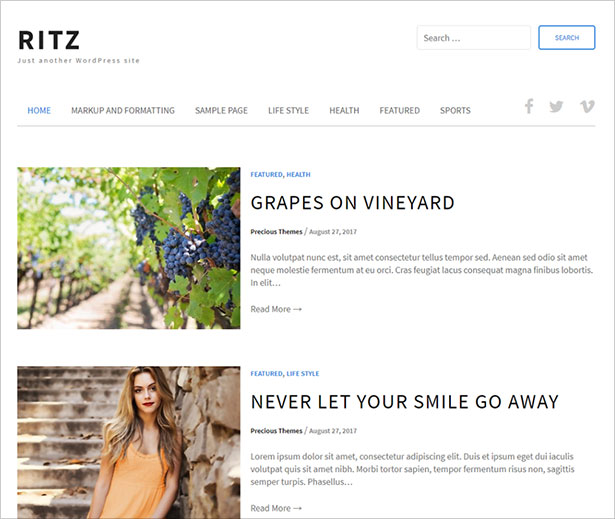 More free Awesome WordPress Themes 2017