We've all been there: you need that perfect image for your design project but don't know where to turn—and keeping an editorial photographer on standby isn't exactly budget-friendly. That's why everyone from bigtime agency execs to freelance creatives rely on stock photos to supplement, highlight, and bolster their projects.
Of course, not all stock photography is the same. In the yesteryears of the advertising industry, stock photos called up all sorts of canned, cliché, and overly-posed imagery—but today's audiences are looking for something more real and authentic. In our bright digital future, consumer audiences are global and diverse, encompassing many walks of life and personal experiences—and they're looking for content that reflects this.
That's where Storyblocks comes in.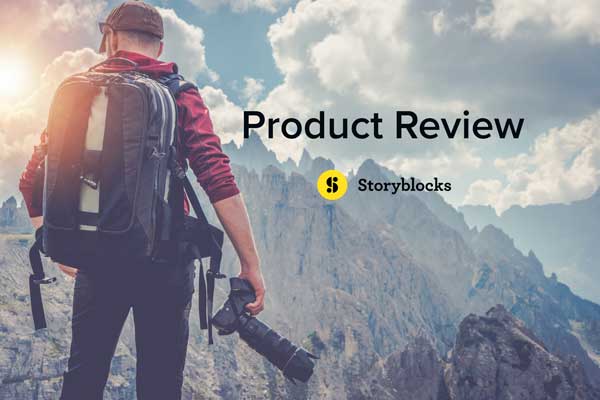 Storyblocks' mission is to make it easier for creatives to find stunning, authentic stock media without spending a fortune. With a unique subscription-based model, members pay a low annual fee to get unlimited downloads from over 400,000 stock images, not to mention 60% off millions of direct-from-the-artist images in their newly launched Marketplace. Whichever way you slice it, it's the best deal in around–and as a special offer to our readers, they're even offering 7 days of free downloads! Grab 20 photos, vectors, and icons every day for seven days at zero cost—that's 140 total images for FREE! The best part, all those images are yours forever, even if you don't sign up.
Think of their content as your flint. There's no download cap so the well of options never runs dry. They put a world's worth of high-quality media at your fingertips, so your big imagination and tight budget can play nicely together.
Read on to find out what makes this startup stock media service so revolutionary.
Features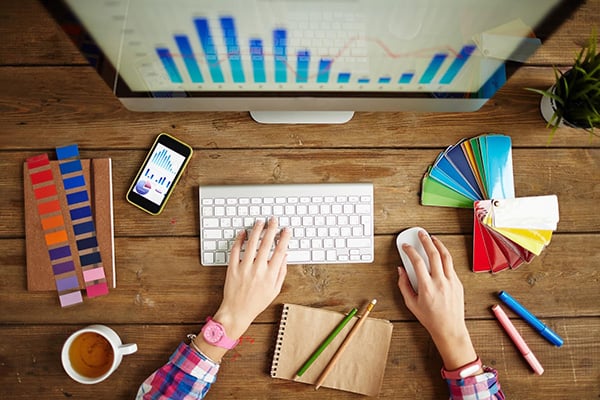 Image courtesy of Storyblocks
Unlimited Downloads From 400K Stock Photos, Vectors, and More!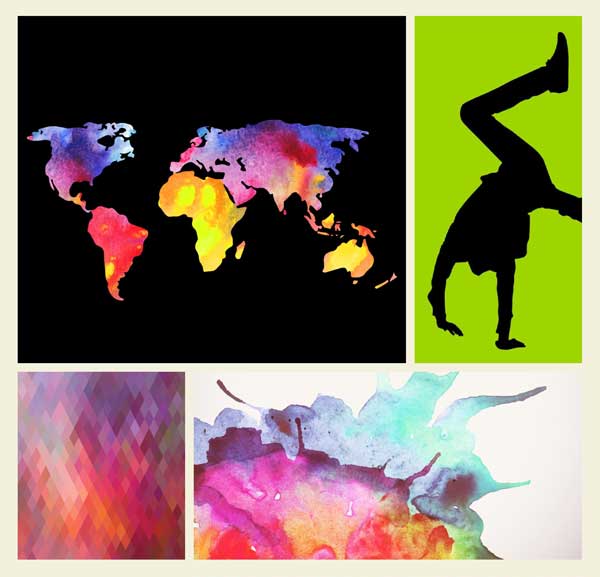 Vectors courtesy of Storyblocks
When Storyblocks launched, their mission was simple: to provide the creative community with content that anyone can afford. And though they've grown and expanded, they've stayed true to those roots by continuing to offer their massive Member Library. They even have a whole team devoted to making sure the images in the Member Library are studio quality and meet all the needs of their customers.
User-Friendly Site
One of the best things about Storyblocks is how easy it is to find and download your content. With instant downloads and extensive search filters, you can spend less time looking and more time doing what you do best—designing. You can even search by a color hex code to find an image that fits within your color palette or brand guidelines! Filter by model or property release, library type, content type, content category, image orientation, and more!
All Content Is Royalty-Free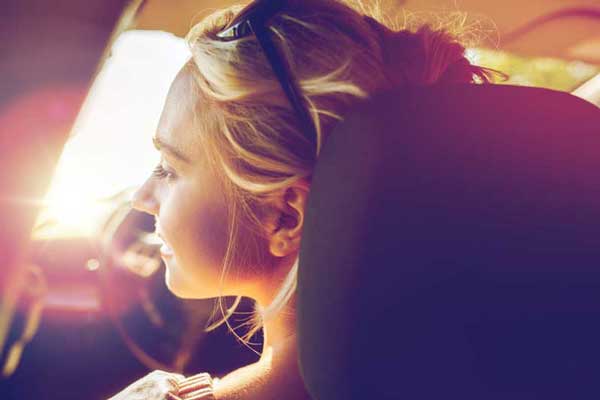 Image courtesy of Storyblocks
Think of it as "worry free" licensing. All of Storyblocks images are covered under their royalty-free license, so each and every image you download is yours to keep and use forever. You can even use them in commercial projects! Unlike some stock media companies, Storyblocks royalty-free license comes automatically for no extra charge.
They're Constantly Adding New Content
Remember that team we told you about? The one that's constantly maintaining the Member Library and making sure Storyblocks members have access to great content? Well they're also the superheroes responsible for going out and finding new content every day. With a constantly growing library, there's always something exciting to find. They even regularly release curated collections to deliver some of their top trending content direct to your inbox.
Access to Millions of Marketplace Images
When you're looking for that super specific image, that's where the Marketplace shines. With millions of images to choose from, there's something for every person or project. The best part? These images come direct from artists around the globe, and contributors take home 100% of the member sale price.
Storyblocks prides itself on being a company built for creatives, by creatives, and their dedication to supporting the community really shows. They're relentless in helping artists earn a fair living for their work, which is why they are the only stock media provider that doesn't take home a dime of those Marketplace sales. Win-wins are rare, but with Storyblocks, it's a reality. And while Marketplace images are available for purchase to non-members, as a special members-only perk, subscribers get 60% off!
Summary
Vector Background courtesy of Storyblocks
At the end of the day, Storyblocks is a content playground filled with royalty-free stock media everyone can afford. There are intuitive features, instant access, and a user-friendly platform that makes building a great story quick, simple, and empowering—just how it should be. You bring the vision—let Storyblocks bring everything else.
Have we peaked your interest? Make sure to try Storyblocks free for seven days! Give it a whirl and let us know what you create with Storyblocks!
Recommended Posts: