2017 is almost gone and we are happy to present you the favorite 26 tools of web designers and developers. This showcase is about you, about you winning more projects, having everything made faster and better and finally, overcoming client's expectations.
You will find more about the one of the best logo design service in the world, about iGenApps and Kohezion which both represent the future for quickly creating phone apps and online databases without the need of coding skills or huge budgets; different websites builders, WordPress theme and many others.
Enjoy reading these reviews and decide which web tools suits best your needs and projects.
1. Tailor Brands | Automated Logo Maker and Brand Builder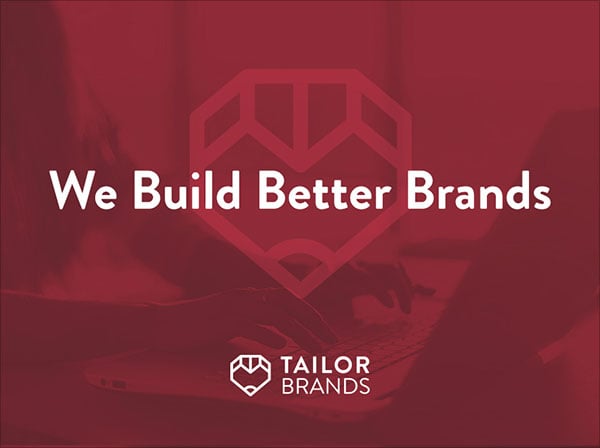 For those looking for excellent logo templates with a DIY twist, Tailor Brands offers an outstanding solution. The company offers their AI-based logo maker, which only requires a few questions about user preferences to create unique logos based on their templates. Tailor Brands will automatically offer up several alternatives for every company and lets you keep the logos you like most on your dashboard.
More importantly, subscribing to Tailor Brands also gives you access to the company's full branding service, which offers an excellent suite of templates, pre-made tools, and useful features that can help you create appealing brands and exciting online projects for WordPress and other web services.
Tailor Brands gives you full access to your logo, letting you resize it and shape it to fit any existing template, as well as offering downloads in design-ready formats. Additionally, it provides a fully preset social media calendar, including ready-made posts, that can help you kick social media campaigns into high gear. If you prefer to customize your existing posts, the service also includes a full social media post creator for sites such as Facebook and Instagram.
If what you need is a fresh look for your business, Tailor Brands' subscription also includes a business card creator, presentation templates, letterheads, and business decks that all come pre-branded and ready to use.
Overall, Tailor Brands simplicity, paired with excellent monthly subscription plans-$2.99 for basic and $10.99 for full branding kits—makes the company a top choice if you're looking for a full branding solution without the price tag of a full-time graphic designer.
2. iGenApps | Build Your Phone App Without Any Coding Skills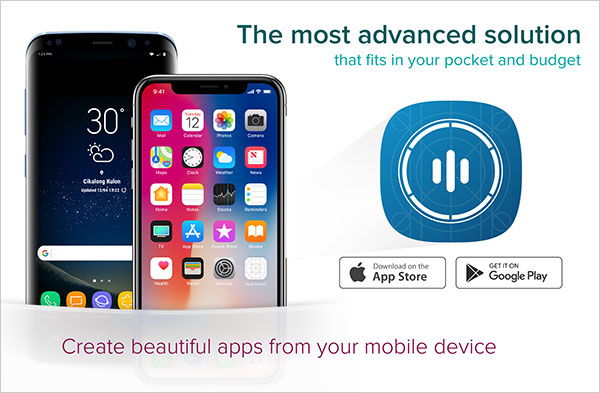 iGenApps is determined to lead the App revolution by empowering every app builder and enthusiast around the world with their powerful but easy to use tool to create mobile Apps straight from their smartphone device. Forget about spending a fortune on your future mobile app.
iGenApps patented process allows individuals and businesses to create content-driven Apps on the go without the need for computers or programming skills. With this technology, users can create a complete multi-platform App for Apple iOS, Android, and Windows Phone without ever writing a single line of code. A patented wizard building process will guide you step by step to create your fully customized app within minutes. Check their website to find out all the details and sign up to build your own mobile app.
iGenApps gives you access to the best graphic design, user experience, and development that a App can offer you by using the latest technology in a simple to use tool. In addition, iGenApps has the option to submit it to the App store for the whole world to discover.
Design your own mobile app and get in touch with your customers, followers, and fans directly on their mobile phones.

Kohezion is one of the most advanced online database software that lets users create their own web-based application. It is a super-simple and the easy do-it-yourself application builder does not require any programming skills and no special knowledge.
Used by more than 50,000 users worldwide, it's a perfect fit for small and medium businesses that quickly need their own online database and don't want to spend a fortune with web development companies. If needed, Kohezion's team can even build your app for you. Keep in mind that Kohezion is heavily investing in security, so your data will be safe and the online database can be fully customized to fit your project.
The platform offers 3 types of plans: standard (a Free Forever plan and the pricing starts from $50/user/YEAR), non-profit organizations (they provide free user licenses as well as discounts on their Turnkey Solution and training) and enterprise solutions.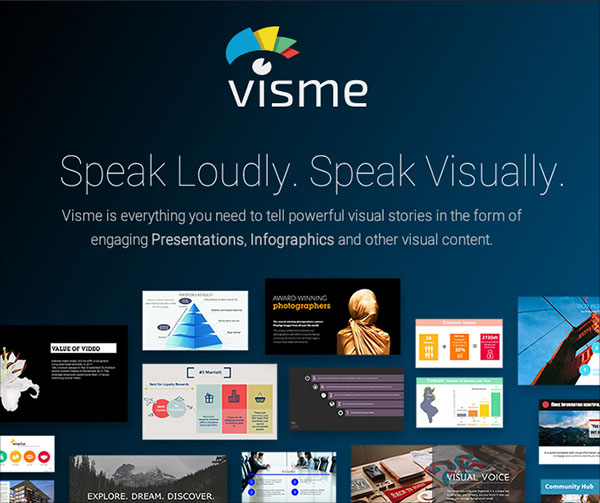 The role visual communication plays in the digital landscape is bigger than ever. Content marketers and digital strategists are constantly one-upping one another for the "next big break"– will you be able to compete for now and for the future? Don't fret, as Visme, a future-ready design platform, is here to cover your visual content needs.
Combining the best aspects of visual content design and traditional presentation tools, Visme is a convenient tool for any non-designers looking for an edge in their marketing, education or design projects. A versatile program, you can also design professional-grade infographics, reports, charts, social media images, e-books and other visual content within minutes.
Handling a major marketing campaign on a tight time frame and budget? You can design all your collaterals on Visme. In search of an intuitive but creative way to write your next presentation? Design your own slides and accompanying infographics and adapt them to a visual report. Visme has an array of ready-to-use content blocks you can use to quickly apply to pre-made layouts. If you're looking for more customization, you can come up with your own templates, or you can add interactive items such as video, audio, maps, polls, surveys or quizzes.
You can easily publish and share content online, or save your work on your hard drive as an image, PDF or HTML5 file for later. You can also make any project classified or private by adding password protection. Using Visme is free and you can try it for as long as you wish. For the full, all-access experience, paid plans start at $10 a month. This version of Visme allows you to unlock more premium templates and layouts, and full control over your branding.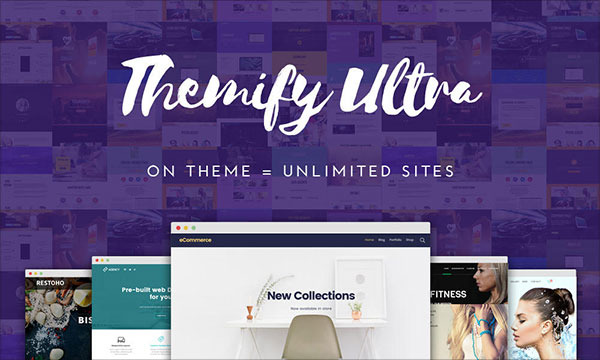 Ultra is the most powerful WordPress theme that comes with an excellent drag-and-drop editor that will help you build websites from scratch or fully customize the pre-made demo sites that are being installed with one click. Your website will look exactly like the demo. Ultra can be used for creating unlimited websites, only your imagination is the limit.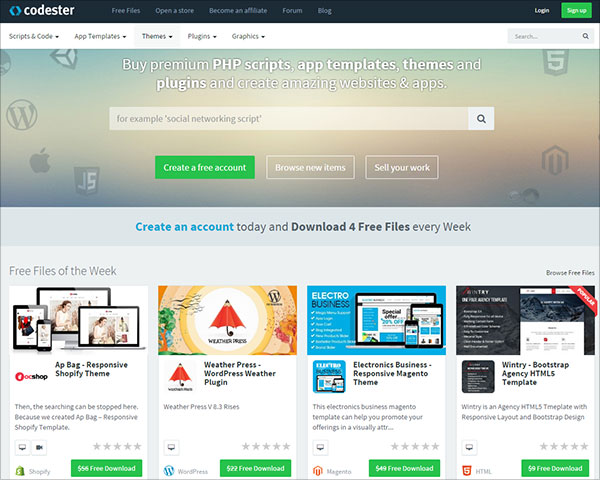 Codester is a fast-growing marketplace for web professional looking to buy and sell PHP scripts, website templates, apps, plugins and much more. The WordPress community and web designers are closely looking on this marketplace to get the best deals. There is also a "Flash sale" section where you can buy products with 50% discounts for limited periods.
7. GrapeCity | JavaScript Solutions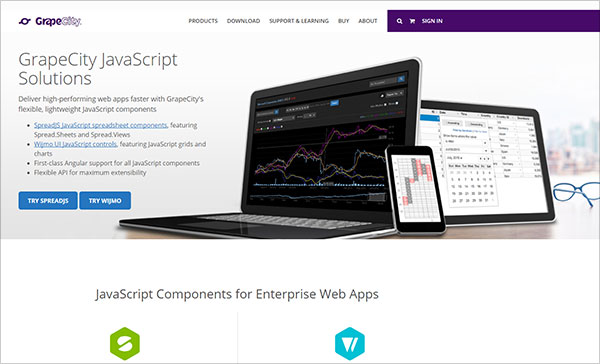 Using GrapeCity solutions which includes flexible and lightweight JavaScript components you can quickly deliver high-performing web apps. There are 2 components: SpreadJS (JavaScript) and Wijmo. You will have everything you need to fully develop a web app, Excel-like spreadsheet, and websites.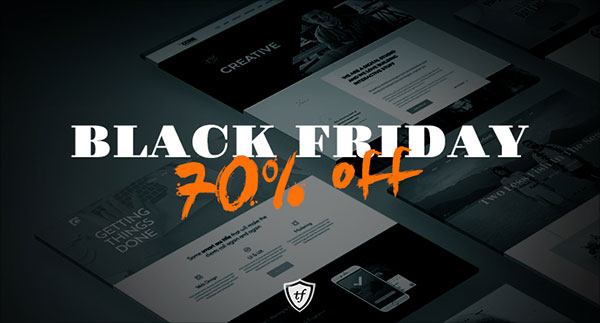 ThemeFuse is a top WordPress theme developer with a huge collection of brilliant themes that are covering any needs and can be installed and customized in minutes. With only $99/year you can get more than 45 professional and gorgeous themes, including premium support and updates. Use this code BLKFRY2017 and get 70% discount.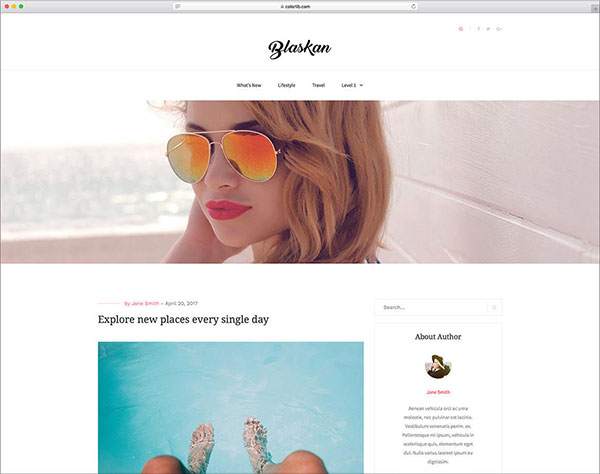 Colorlib launched Blaskan, a WordPress theme that is super-simple but good looking for many projects: food, personal, blog or business. They prepared several videos that are explaining step by step how you can install and fully customize the theme to fit your needs. It is free to download and use.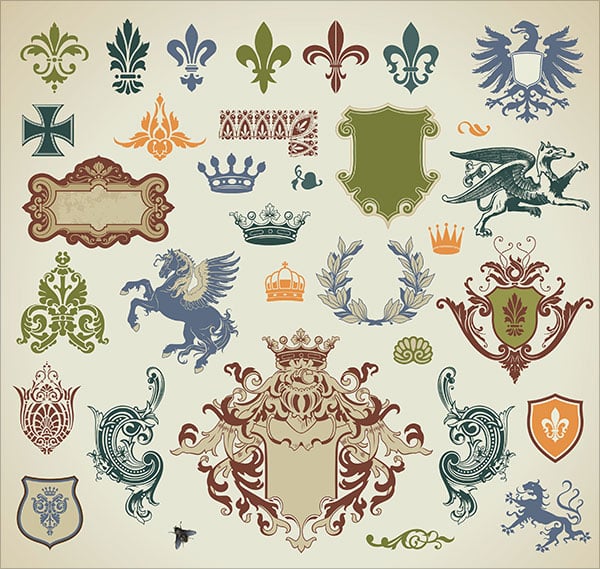 With almost 8 million images that can be resized to fit any needs, VectorStock is among the best places for web designers, developers and all web professionals looking for gorgeous pictures. Every day there are being added 10,000 images and from the whole database, there are 160,000 free images. Browse the marketplace.
11. WordPress Website | Hosting, Plugins, Customization
Wpkube is one of the fast-growing WordPress theme developers in the market that is also well known as a great resources website for this platform. They have made a complete guide for launching a WordPress website, covering everything: theme, hosting, plugins and coupons that will help you have better deals.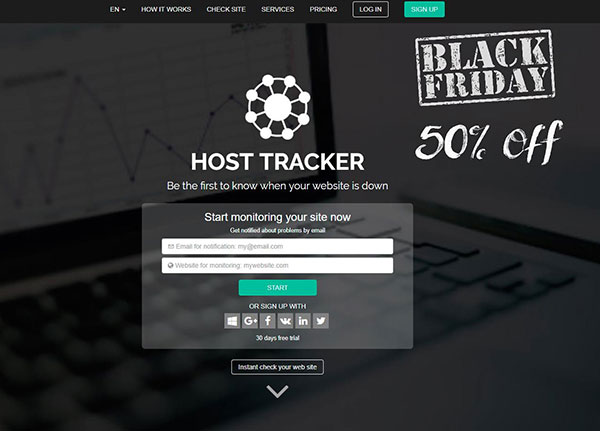 The main feature of Host-Tracker is the performant monitoring service. It is regular checking websites with monitoring intervals from 1 minute. Moreover, the HostTracker's dedicated global monitoring checkpoints network currently includes more than 140 servers all over the world. Each test is simulating the visit of a real user.
One of the best features of Host-Tracker is the AdWords campaign automatic pausing and then reopening if any troubles with the site are detected.
They are offering 50% discount for new customers, here is the offer.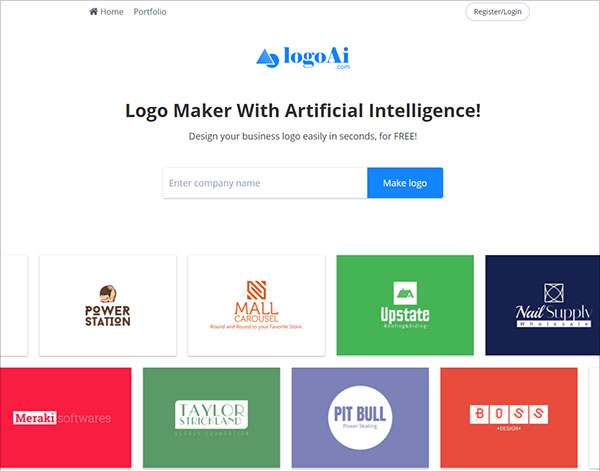 Many times, we need in a hurry a logo design and our budget is not permitting high costs. LogoAI is using artificial intelligence to help you design a professional and beautiful logo in a couple of minutes while spending only $49 per logo.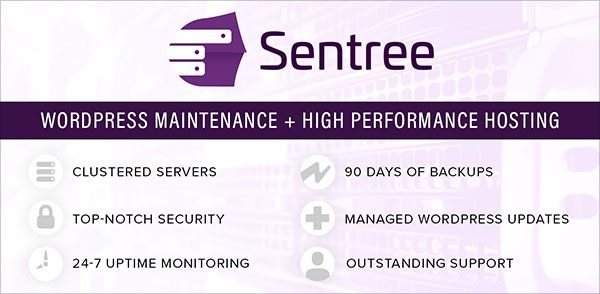 Sentree is among the most premier hosting solutions on the market, using top-notch technologies. Protect and speed up your website with their WordPress Maintenance Packages and Managed Hosting for WordPress, Drupal, Joomla, or any PHP application. The pricing starts from $35/month.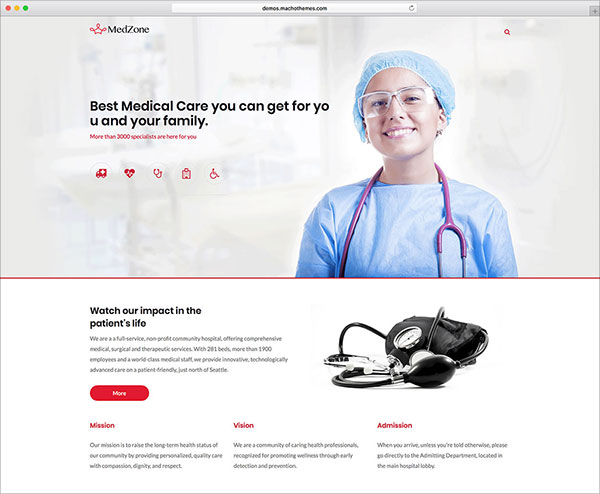 MedZone is flexible enough for all types of medical practices including dentists, doctors, surgeons, hospitals, clinics, and more. And because MedZone ships with helpful elements like appointment forms, opening hours, team member listings, and more, it's also perfectly suited for other types of service businesses. Get it for free.

SuperbWebsiteBuilders offers detailed and informative reviews of the best website builders that deserve the attention of users. Chief editor and owner of the resource, Howard Steele, bears responsibility for testing and reviewing all website builders listed at the resource. He personally writes the comparisons that make users understand the characteristics of website builders and distinctions between them to choose the most suitable service, which comes up to their requirements.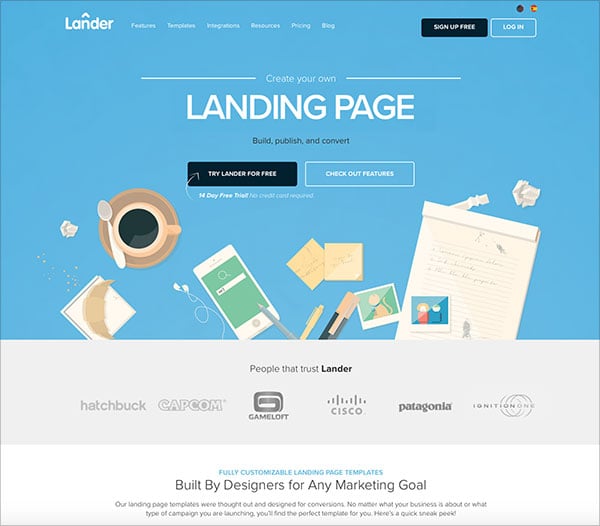 Lander is a great product to highly convert visitors into subscribers and customers. Starting from their gorgeous themes, you can use their powerful editor to fully customize the landing pages after your needs. The pricing starts from $16/month – billed annually.WordPress Themes by wpkube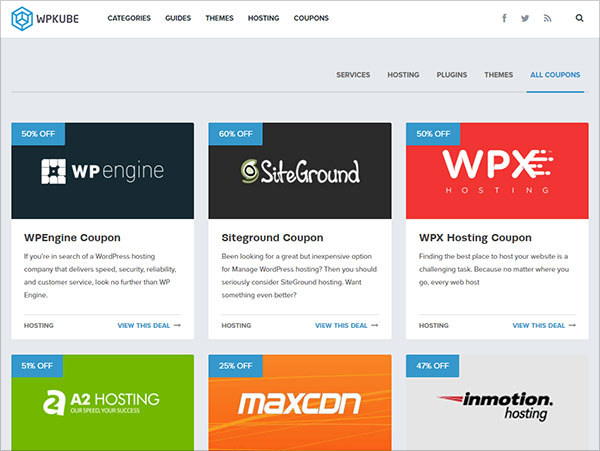 Wpkube is professionally crafting WordPress Themes that can fit any kind of project. In their portfolio, you will find 5 themes that are easy to install, setup and fully customize to be a perfect fit for your projects. The price is $49/theme.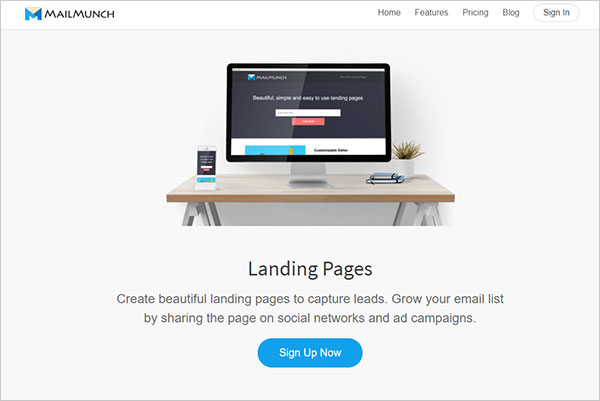 Using MailMunch you can easily boost your conversions, increase the subscriber's list and capture leads. It's a top-notch solution to design landing pages that convert, having a powerful built-in editor that will quickly help you get the job done. They have a free forever plan and the premium package of features starts from $15/month. Start converting your website visitors.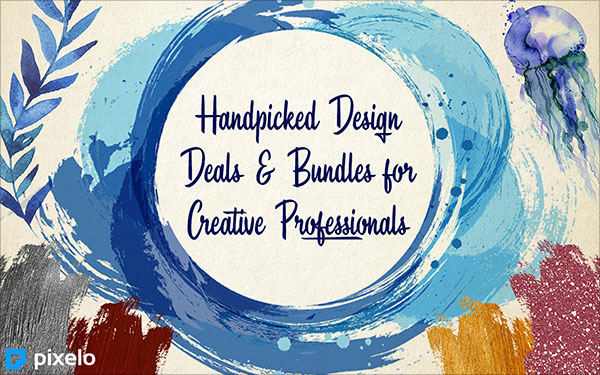 Pixelo is a great place for web designers, developers and all web professionals looking to save money and time. Here you will find some of the best deals on the market, from several fields. The latest November design bundle consists of over 3,000 useful design resources for one small price. From textures, patterns, illustrations, and objects, this bundle has it all.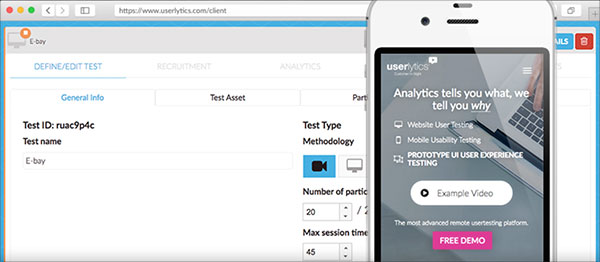 Userlytics allows for agile turnaround of UX testing through its user testing platform for user experience testing, website usability testing and user testing of apps, websites and prototypes. Special features include picture-in-picture task based videos, with usability testing branching logic. System Usability Scale (SUS), Time on Task, and Success/Fail metrics complement the qualitative recordings. 1 day turnaround or less, and pricing is as low as $49/participant.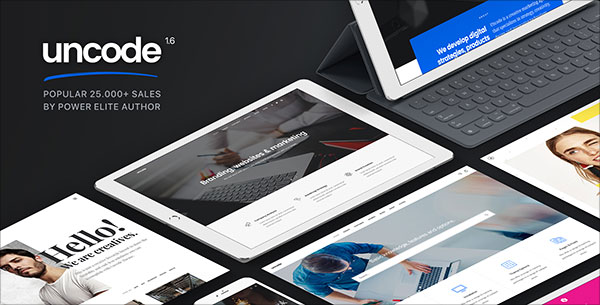 Uncode is considered one of the most powerful WordPress themes on the market. It comes with plenty of concepts that can be quickly customized into the desired websites. From the start it was created with terrific attention to details, your website will look gorgeous. The price is $59 and it includes 6 months support.
23. Goodiewebsite | Web Development Services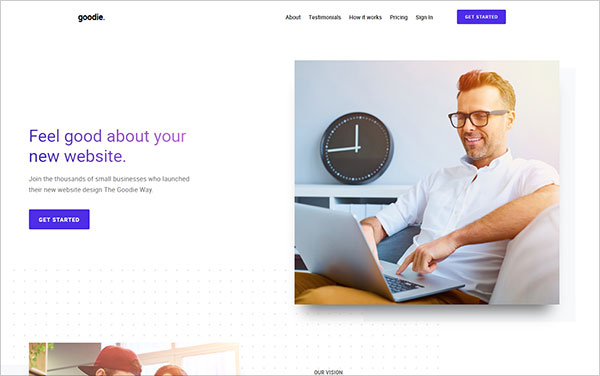 Goodie Website is among the best web development agencies on the market. It is made by professionals with 10 years experience on the market. They focus on small business websites, promoting a fixed fee of $999/website. Contact them and start your new project with them.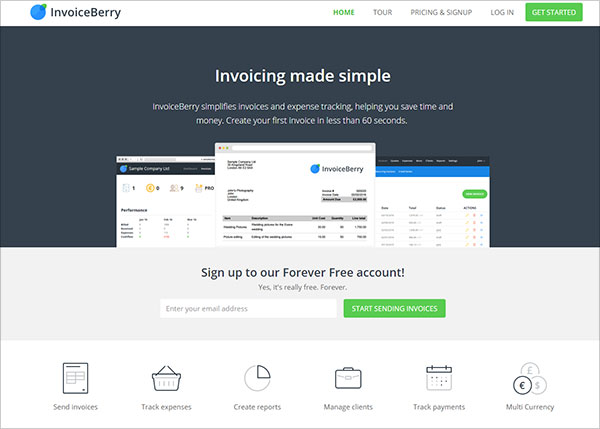 InvoiceBerry is a great invoicing platform that is a perfect fit for small, medium businesses and freelancers. Creating, customizing and sending invoices takes less than 60 seconds. It can also be used for tracking expenses, making different reports and much more. The premium plan starts at $15/month and they have also a free forever plan.
EmailMonster is among the most powerful email editors on the market. Use their excellent editor to fully customize their professional, responsive templates and make them a perfect fit for your projects.
They are offering a free Black Friday email template
With Renderforest logo maker you can create your very own professional logo in minutes and with the greatest of ease. Here you don't have to worry about any design skill, as more than 20.000 unique artwork files are available. The service offers you a huge diversity of logo styles. Simply try different styles and, in the end export your most favorite one. By using machine learning algorithms, Renderforest gives you the feel like an invisible designer is sitting on the other side of the screen and is working on your logo.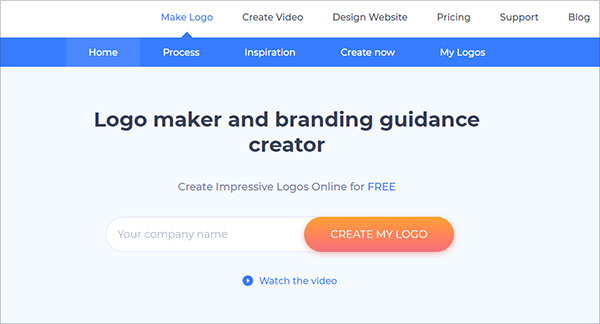 Conclusions:
These tools will greatly help you. You can partner with other web design services or outsource your needs, you can use iGenApps to build phone apps that will differentiate you from your competition, you can pick a WordPress website that has a powerful built-in editor that will help you create a new website for your customer in minutes. There are no limitations, be creative and get the best out of these tools. Keep in mind that most of these solutions have free trials or free forever plans that will help you understand better how can it improve your work.
Recommended Post: