No matter how busy you, how much you love your job, how much you are passionate about work and how ardently you invest into your day to day pursuits; at the end of the day you need a break, a little time off to be yourself laidback, sitting on the coach eating popcorns, watching a movie, reading a good novel or buying things online.
The theme of the blog matters a lot, it shows proficiency, activity, stance and caliber of the teamwork so make sure whatever blog you are running it should be responsive. The more attractive and unambiguous it is, the better stance shall be built up and once people know your domain they will pay a regular visit to it for the latest happenings. Themes should be responsive, quick and vivid with all latest plugins and features.
Have a look at these 10 best free Ecommerce themes of 2018 for your first online store. These will make your online shopping store amazing, professional and apt. The buyer should not feel distracted, rather things should be clear-cut before him so he does not shut off the website and instead buy what he has been looking up for. Here is a tip for life: always choose a good niche for your blog but add subsidiary categories as well separately so anyone who has been mooching around the blog could also locate other accessories and get his/her hands on it. Whether it be about apparel, electronic, kitchenware, accessories, footwear or tech related stuff; make it all popping, with all necessary details, pricing and from "add to cart" to "proceed to checkout" every step should be clear so even a new person who has never purchased anything online could not get deviated or feel lost. I am sure it will give you ideas that how a blog should look it.
For more amazing design dose, interesting collection of art and technology, stay tuned to the blog. I have also put forward all types of themes apt for various types of blog, so look through that collection as well.
10 Best Free Ecommerce WordPress Themes of 2018 for your first online store
1. E-commerce Store is a free multipurpose E-commerce WordPress theme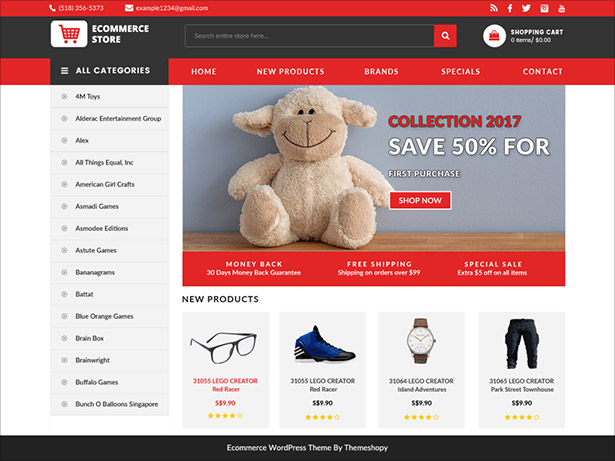 2. TC ECommerce Shop WordPress Theme 2018 ultimate solution to create first multipurpose online store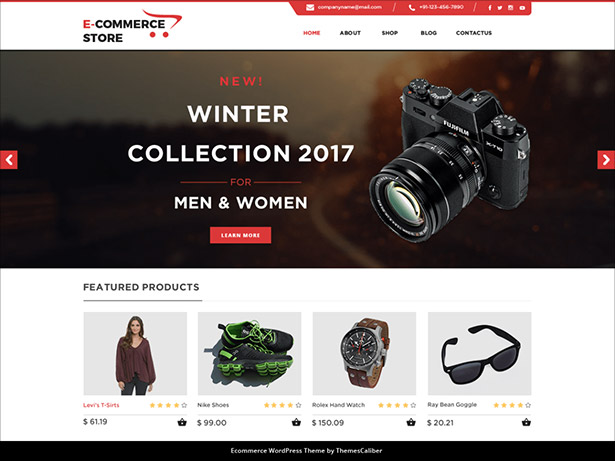 3. Mobile Shop Powerful multipurpose WooCommerce WordPress Theme 2018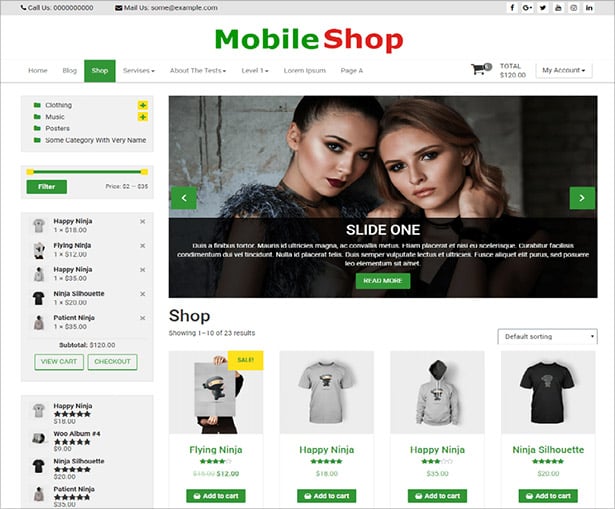 4. SornaCommerce fully responsive WordPress WooCommerce theme 2018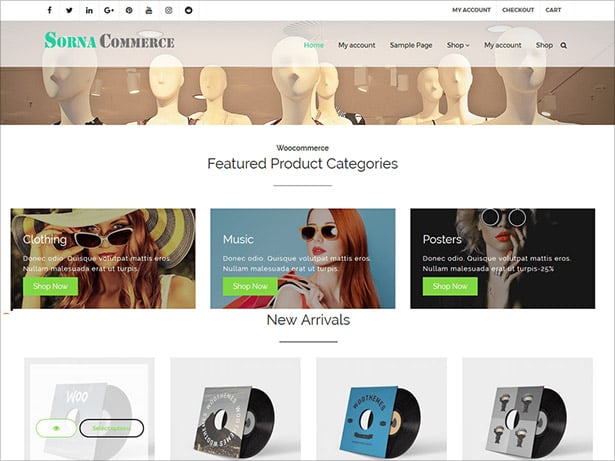 5. Nevada Lite clean, minimal and responsive child theme for Alhena Lite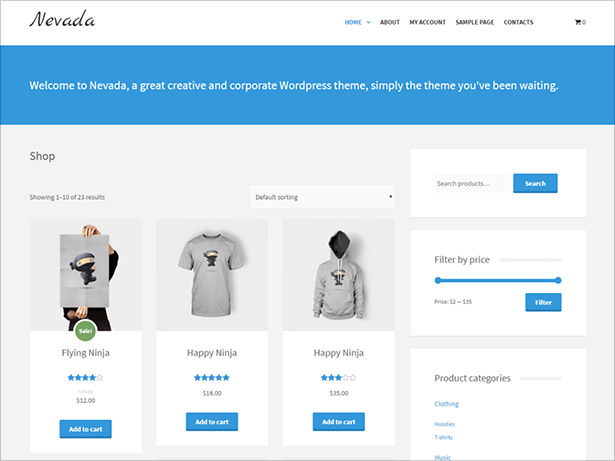 6. ClassicRGB Lite WP theme built for eCommerce – WooCommerce Website
Removed by Author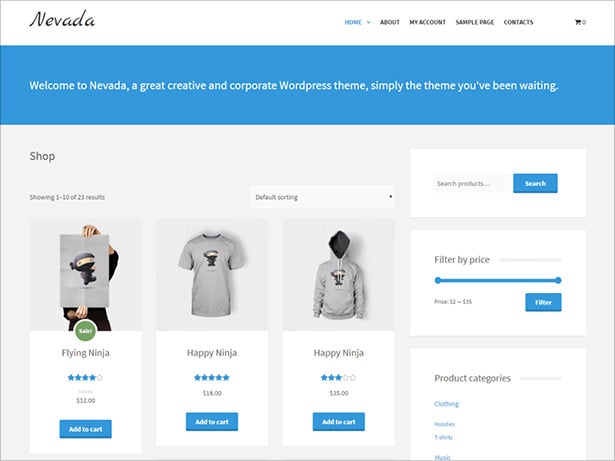 7. BuzzStore clean, beautiful and fully customizable responsive WooCommerce WordPress theme 2018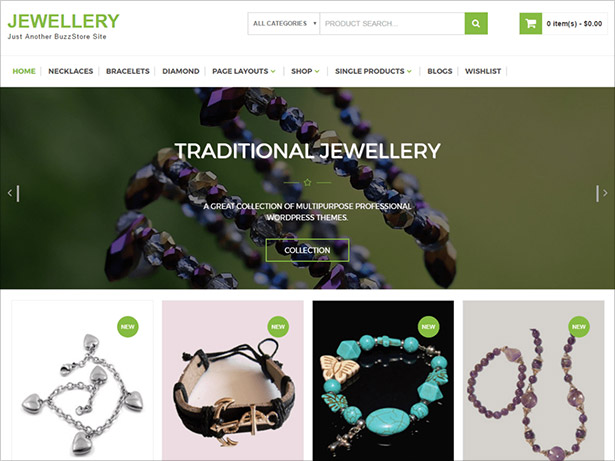 8. Metrostore creative, elegant multipurpose eCommerce WooCommerce WordPress theme 2018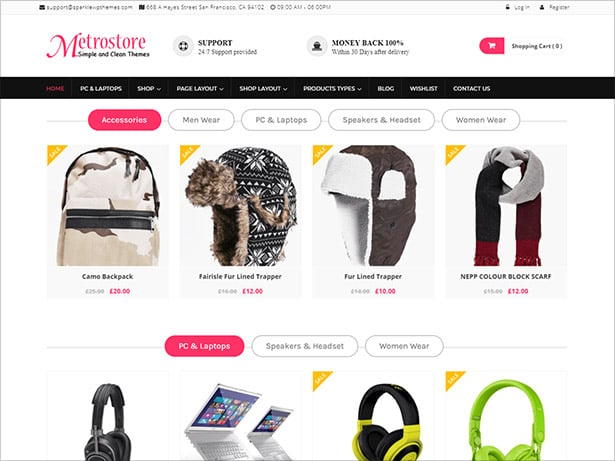 9. Simple Store child theme of MaxStore WooCommerce theme 2018
10. E-Shop child theme of MaxStore WooCommerce WordPress theme 2018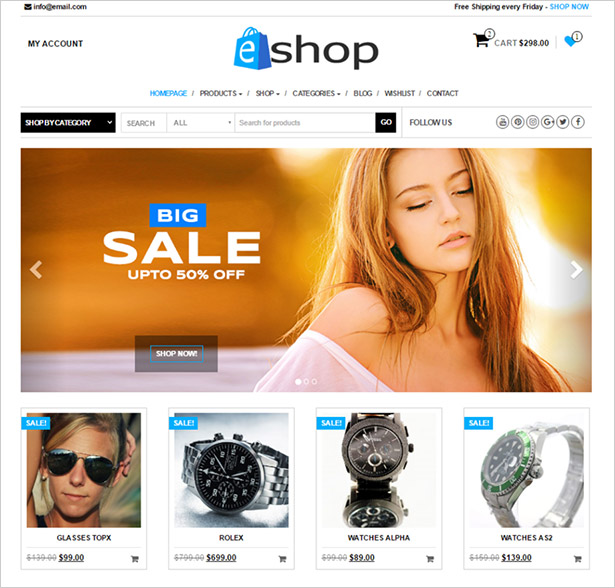 More Ecommerce WordPress themes: