Are you tight on your budget? And still want to buy the best gifts for your other half, then don't worry. God is your savior and there are many things you can do without getting spendthrift. I can understand that not every time we can make the quick purchases of expensive things. Getting a designer outfit, a cool perfume, shaving kits, bath body lotions and fragrances become way too costly and usually go from $100 to $200. Well that's a big no-no when we can incline to more happening stuff bringing the equal amount of happiness just like any other luxury gift set.
Remember the amount spent on a gift does not matter as long as you wrap the gift up nicely and the love/feeling that is enclosed to the presents is just next level of a happy gesture. So don' fret over the cost, just do it in a manner that would make the other person happier. Just be thrifty and prudent as you are to spend on the right products/gifts, money does not grow in the garden over the trees and it is valuable so save mighty pennies and be a little wiser when you purchase a Valentine's Day gift for your boy.
I have been mooching around the blogs to find the top-notch gifts within a decent range so even those who don't have much at their hand can still afford some amazing gifts that look awesome and apt for Valentine's Day. Check out my today's collection dedicated to the day of love–14th February. Let us all see the following 10 best under $10 budget watches with free shipping, these gifts for him on Valentine's Day 2018 are perfect for your partner/other half/darling. Make each other feel special and regard each other's' wishes. Let the cupid hit the arrows of love and let us get love stricken this year with the blowing air of love.
For more Valentine's Day posts and collection of art/design stay tuned to the blog; we love to bring before and put together the pretty stuff for you all. Here we go.
10 Best Under $10 Budget Watches with Free Shipping | Gifts for Him on Valentine's Day 2018
1. YouYouPifa Retro Circular Train Pattern Relief Big Pocket Watch
Price: $4.99 | Buy from here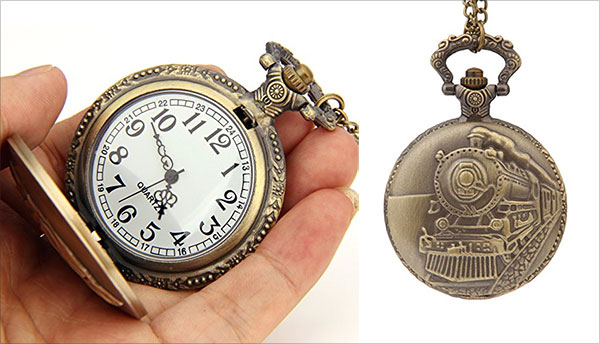 2. Ryanwayland Solar System Montage Unisex Leather Quartz Watch – White
Price: $9.99 | Buy from here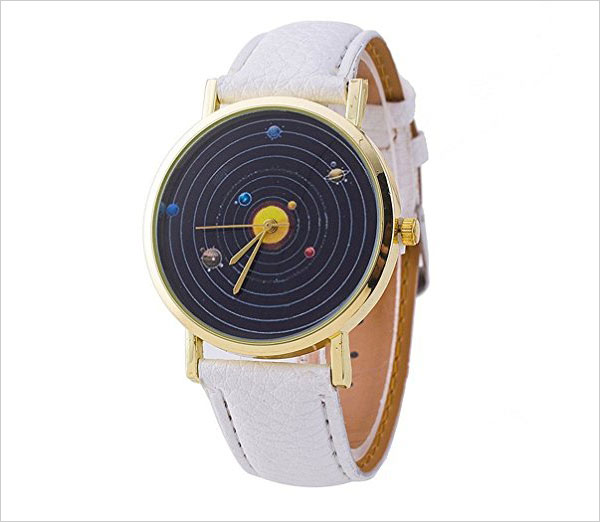 3. Heart-shaped Bronze Alloy Keychain Quartz Watches
Price: $4.99 | Buy from here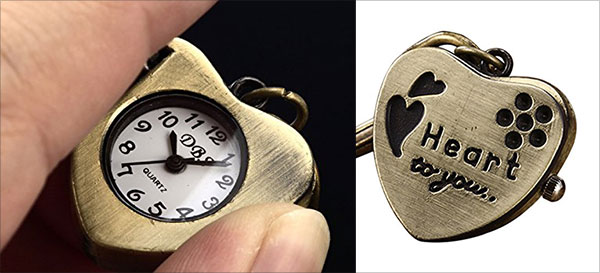 4. New Fashion Round Men's Women Unisex Black Leather Band Quartz Wrist Watch 
Price: $7.89 | Buy from here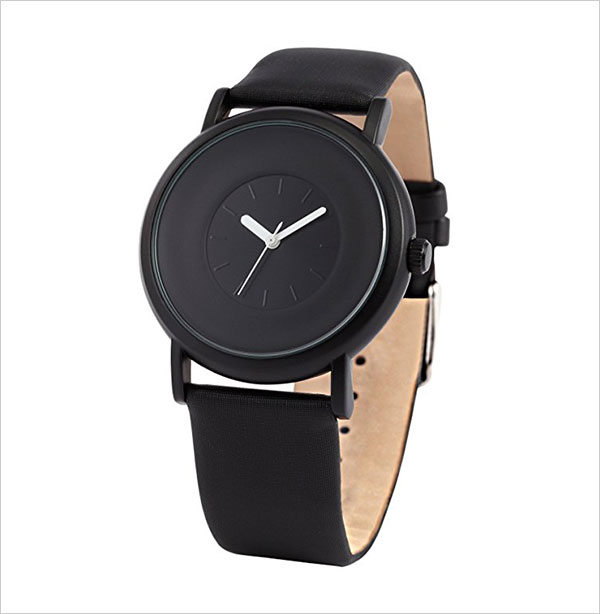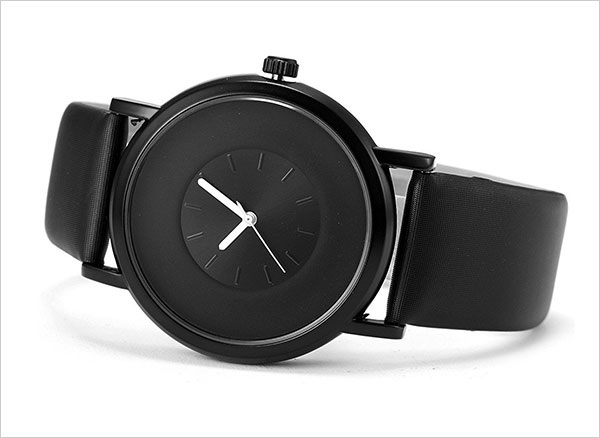 5. Unisex Trendsetter Quartz Analog Sports Wrist Watch
Price: $9.99 | Buy from here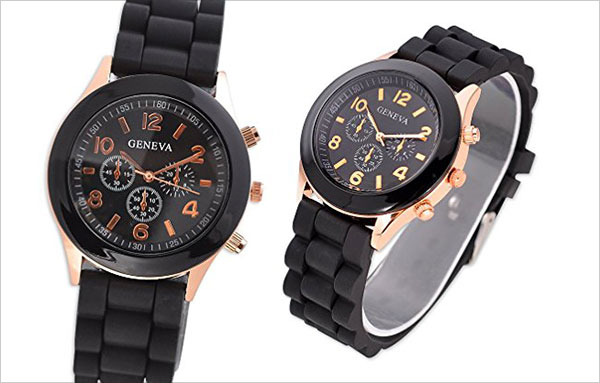 6. Casual Watch Unisex Quartz Watches Big Number Analog Wristwatches
Price: $4.85 | Buy from here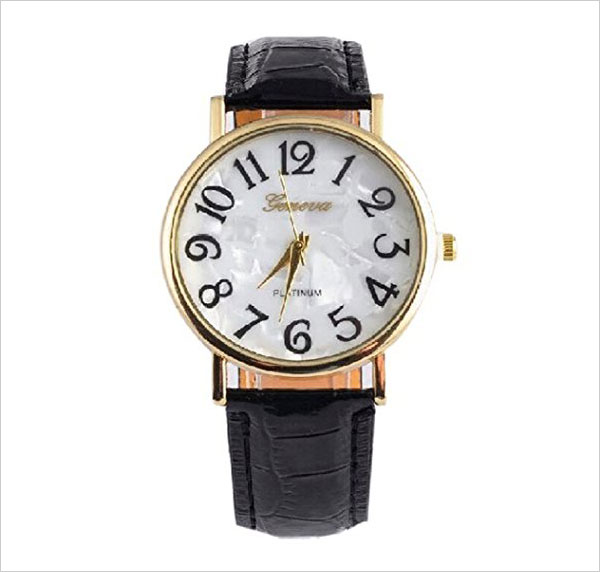 7. Elegant Blue Hybrid Touch Screen LED Watch , with 60 Blue LED Lights, High Class Design, Leather Band
Price: $7.99 | Buy from here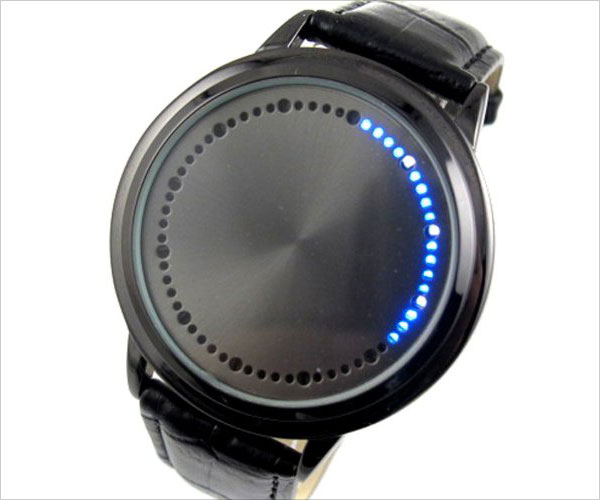 8. Dreaman Elegant Design Popular Low-key Minimalist Connotation Leather Men's Quartz Wristwatch
Price: $7.99 | Buy from here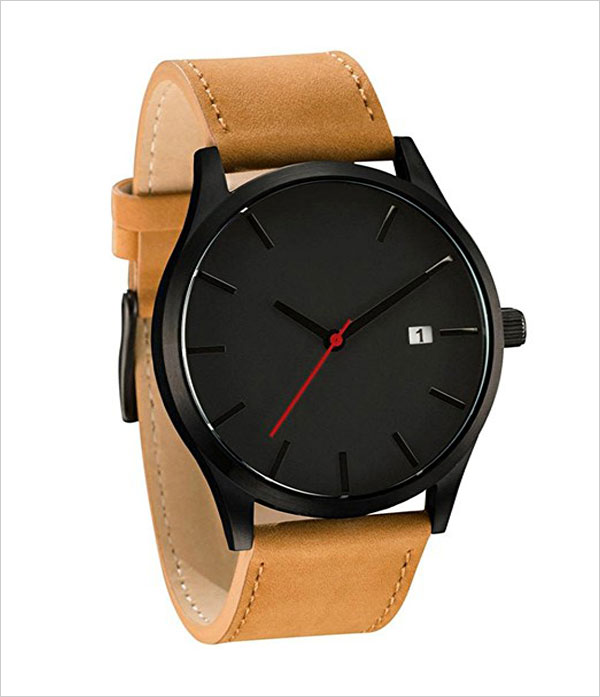 9. Fashion Elegant Mens Watch Quartz Analog Business Leisure Wristwatch
Price: $8.29 | Buy from here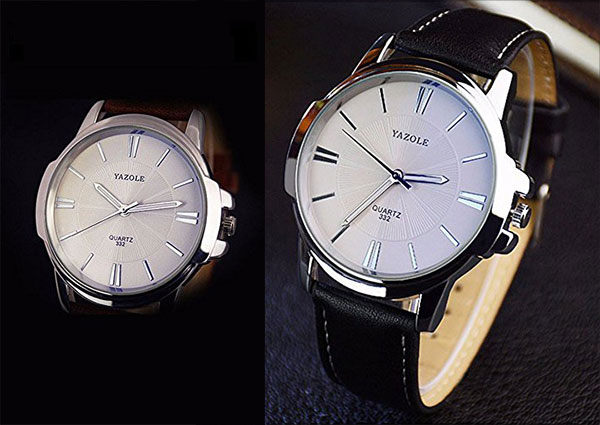 10. PAIDU Men Round Designed Turntable Dial Leatherette Band Quartz Wrist Watch
Price: $8.85 | Buy from here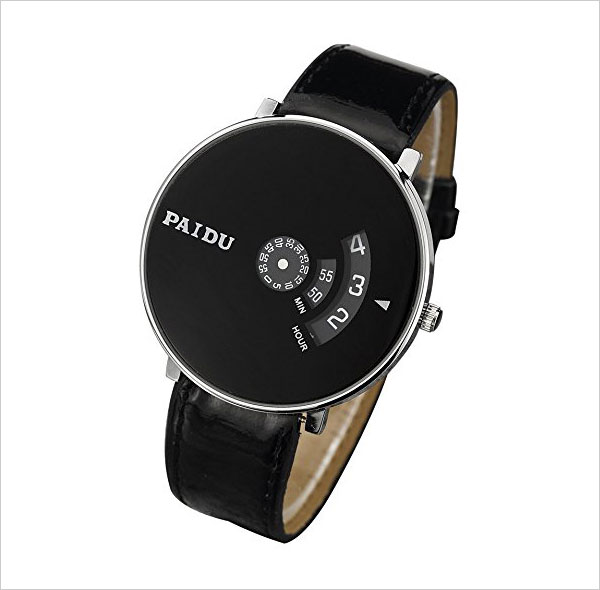 Recommended Posts: