Well we all apply filters to enhance our pictures, and if ever someone tells you that she/he does not prefer applying filters on her snap stories she/he might be telling a lie. Believe me even the snaps posted on Instagram under the hashtag #nofilterselfie too has a filter on it. It has now become a habit and as mandatory as anything could ever be, to be honestly, yes we like to treat our photos to make them look glorious.
For many of us– getting a desirable skin complexion, perfect eye creases, bigger lips, and heavy lashes are so much important and for some the scenic view, backgrounds and the tone/tints of the photos are important; in short somehow or the other we are riding in the same boat. Gone are the days when Retrica, B612 and Cymera were making awesome photos, now people have moved away from smartphone beauty cam applications and are more into giving professional touchups to their photos through bigger and better software. Photoshop Actions are doing wonders, whether it is about painting the world in black & white or making everything turn grey; everything can be done on the software.
Even after following few easier steps anyone can beautify photographs. You don't need to hire a designer if you know some basic techniques to operate. Down here I am putting forward 10 fresh free Photoshop Photo Action filters to get grayscale / black and white effects as quickly as possible. These make photographs more real than ever, also by adding different actions the entire feel of the snaps can be boosted, amplified and improved. It depends on how better you choose what action would look good to what photos. Let us know what you think about the following, we will be looking forward to it.
For more interesting, informative & knowledgeable collection of art/design and tech you must subscribe to our blog. We love to bring out stuff that is unique, different and would do anything good to the experts, professionals, learners as well as beginners.
1. Black and White Free PS actions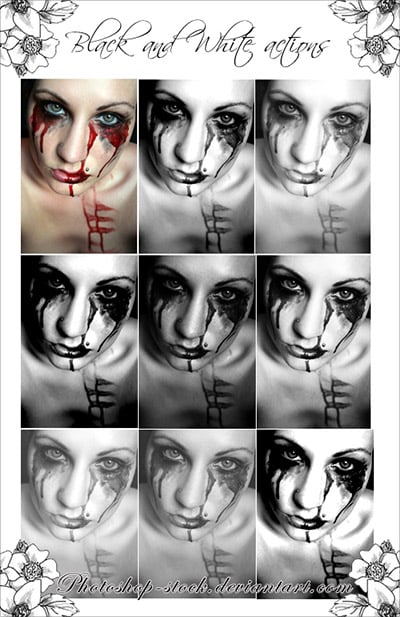 2. Black and White Cross Process Grayscale PS Action Set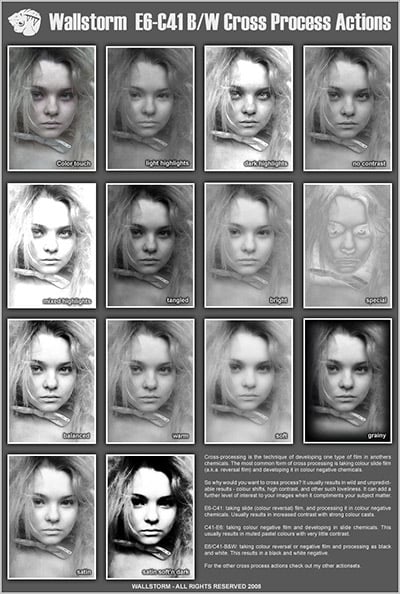 3. Black and White PS actions to get dream photo effects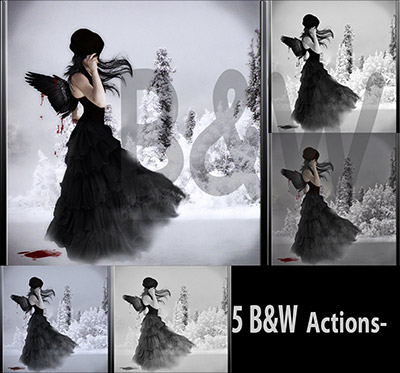 4. Cold Tones for Black and White Photo Effect Action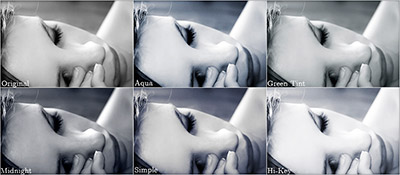 5. Different Tones Black and White PS Actions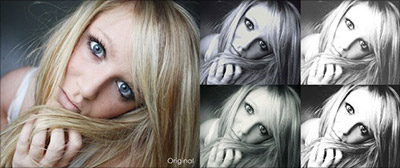 6. Black and White Photoshop Actions

7. Essential Black & White PS Action for photographers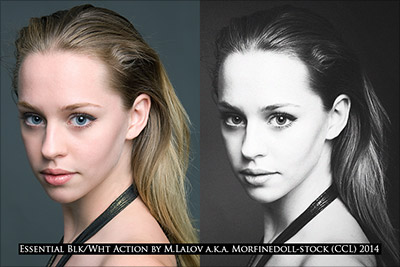 8. Six Grayscale Photoshop Actions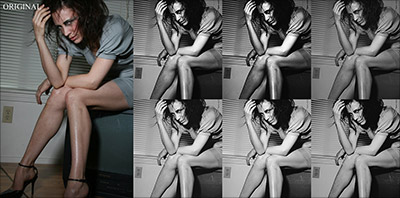 9. White and black ps actions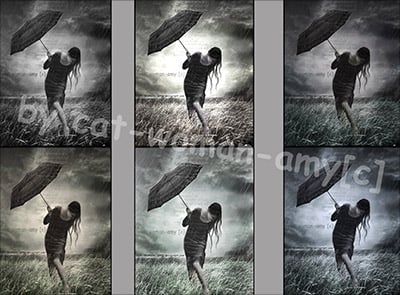 10. Black and White Actions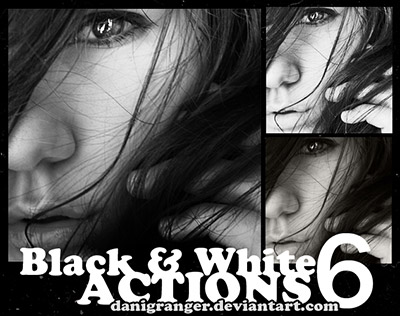 More Awesome Free Free Photoshop Actions: