There are some relationships that all our life we adore and cannot get away from them, yes they are the relationships of parents. We cannot do without them, we feel all empty and barren without them because they love us unconditionally and limitlessly. There is nobody in this world that won't expect a reward in return but moms and dads are the ones who don't even yearn for any take backs.
We cannot imagine a life where we have nobody to celebrate the happiness with and when our joys are backed up by parents naturally the joys are multiplied. Daughters and sons both are more attached to their mothers because a mom is never going to cold them or chide them but rather will support her kids, will stand by them and love them like no other human being. Mothers have bigger hearts and they never their kids alone at the hour of need, they provide an escape and make the house a home.
I wonder who leave aged parents to old age homes when you can be with them and caress them in their sickness. We all need to look after them as long as they live with us. May God protect our parents and give them the longer life full of happiness, wealth and health. Coming towards my today's post which is highlighting something dedicated to mother's day. Yes it is approaching and lying ahead in May so make sure you reserve the best gifts and presents for your mommy on this Mother's Day. Also greeting cards do the full job, they work like pure and raw sentiments of love, so why not to give them Mother's Day greeting cards along with presents? Besides you can bake chocolaty cake for your mom, or take her to a fancy hotel to dine out together. It is all about making her feel special differently this year. So do something that you have not yet done for her.
Check out these 20 best Mother's Day greeting cards of 2018. These cards will make your mom smile and I am sure she will give you a lot of prayers in return. Also keep a check on the daily posts we have something more related to Mother's Day gifts that you will love thoroughly. Subscribe us for daily design feed. Here we go.
25 Best Mother's Day Greeting Cards 2018 for Marvellous Mothers
 1. I Love You Mother's Day Card with Foil
Credit: $5.69 | Buy from here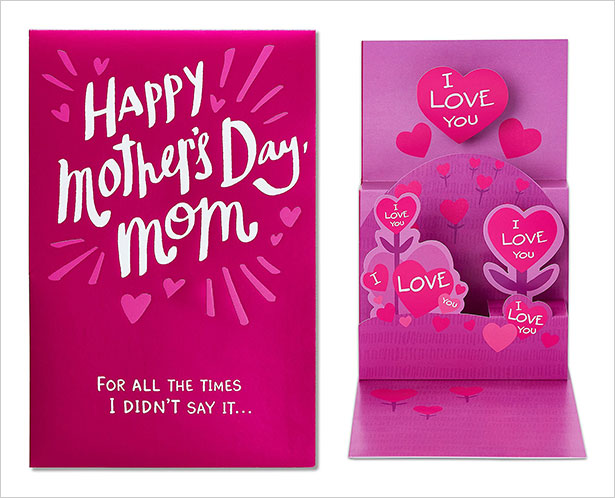 2. Heartfelt Thanks With Envelope Happy mothers day card 2018
Credit: $9.62 | Buy from here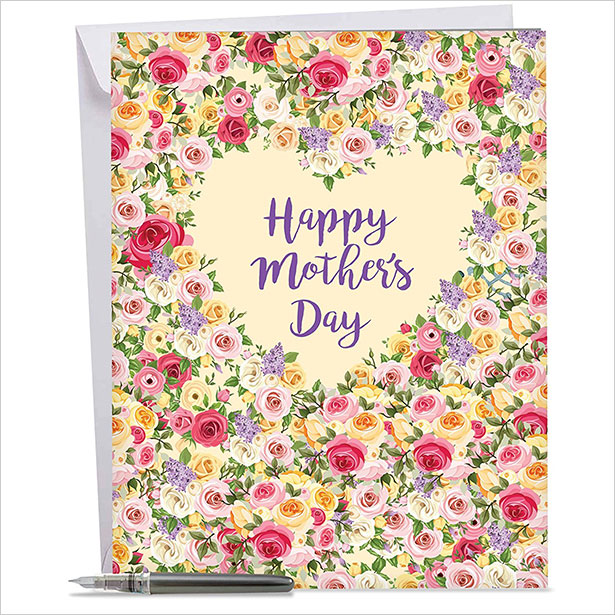 3. Mother's Day Greeting Card for Your Beautiful MOM
Credit: $7.99 | Buy from here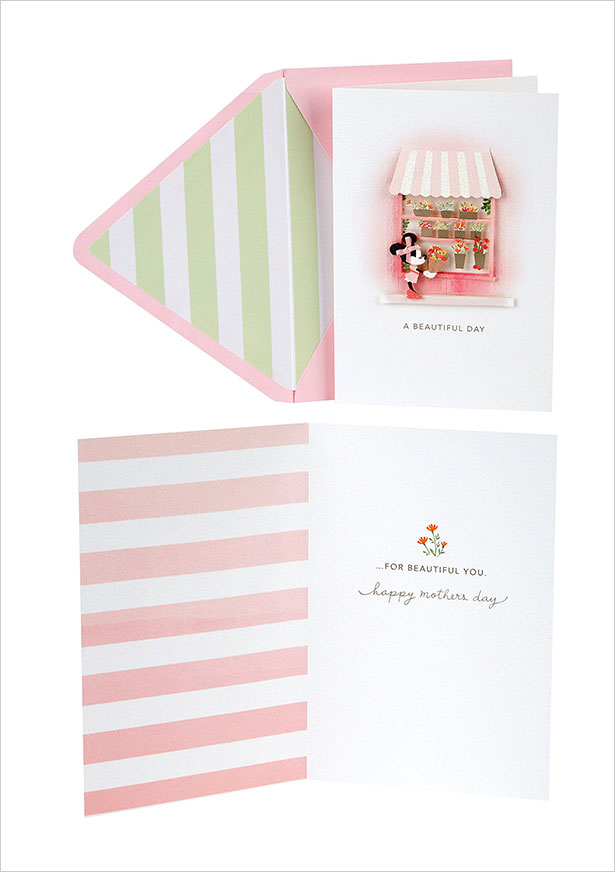 4. Mother's Day Greeting Card From Entire Family
Credit: $4.99 | Buy from here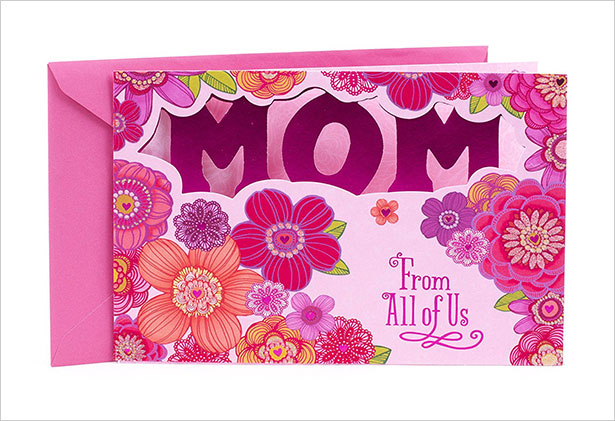 5. Funny Great Mother's Day Card 2018
Credit: $4.99 | Buy from here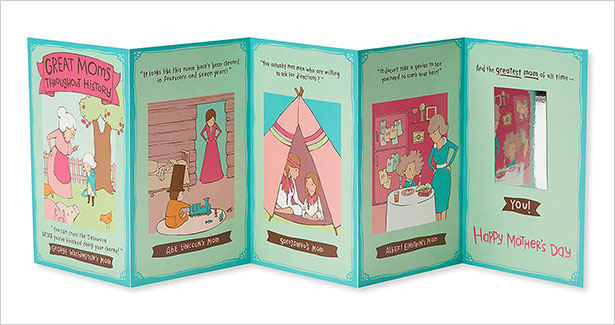 6. Mother's Day Greeting Card for Sister
Credit: $5.29 | Buy from here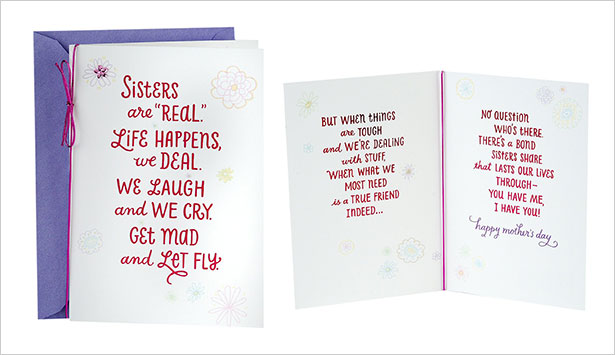 7. Premier Special and Rare Mother's Day Card with Glitter
Credit: $6.58 | Buy from here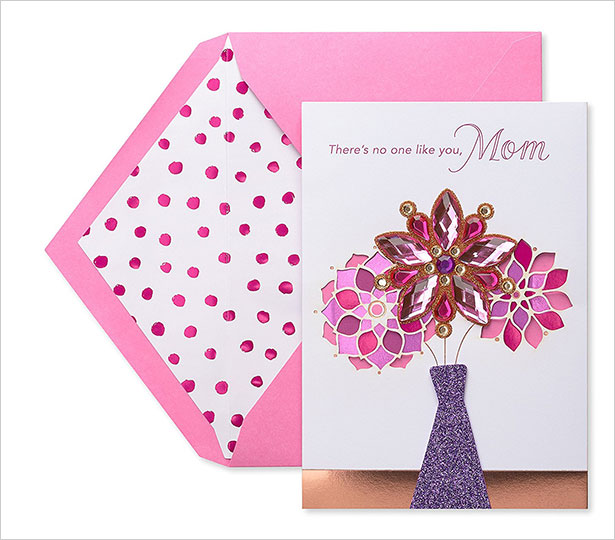 8. Funny Caribbean Vacation Mother's Day Card with Music
Credit: $10.99 | Buy from here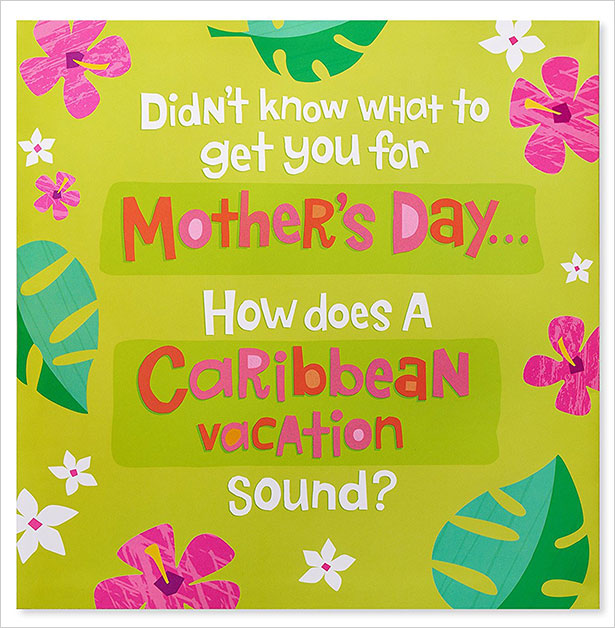 9. Mother's Day Greeting Card
Credit: $4.99 | Buy from here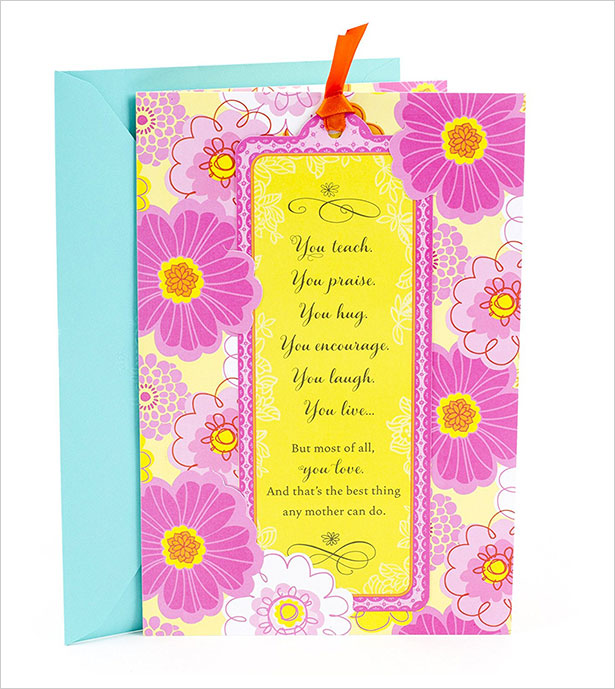 10. Best Mother's Day Greeting Card for Mom
Credit: $4.99 | Buy from here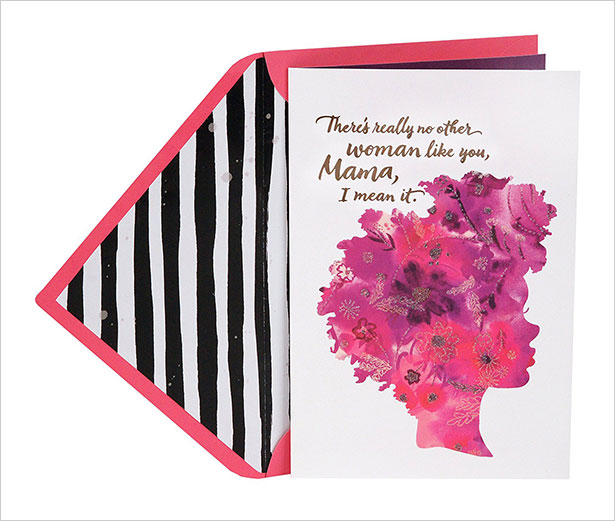 11. Manual Mother's Day Card with Foil
Credit: $6.99 | Buy from here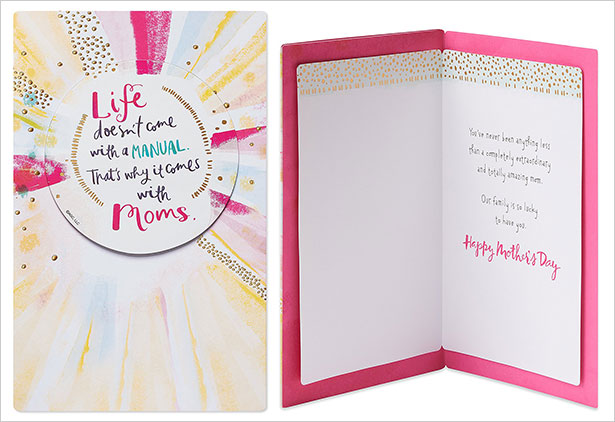 12. Proud Mother's Day Card for Daughter with Glitter
Credit: $6.99 | Buy from here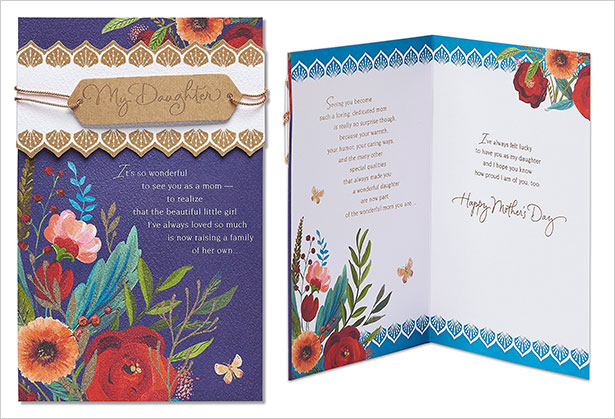 13. Funny Bouquet of Thanks Mother's Day Popup Card with Foil
Credit: $6.99 | Buy from here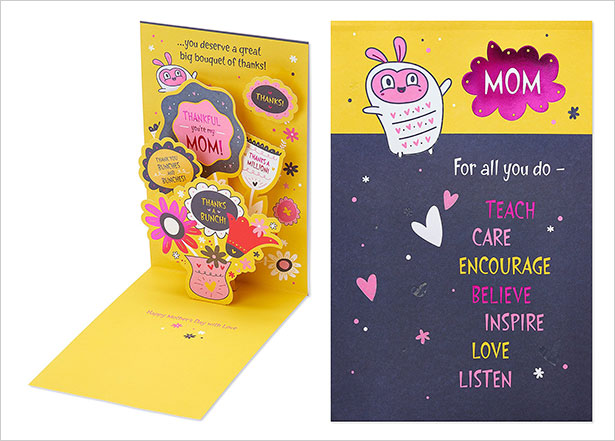 14. Thank-You Note Mother's Day Card
Credit: $9.99 | Buy from here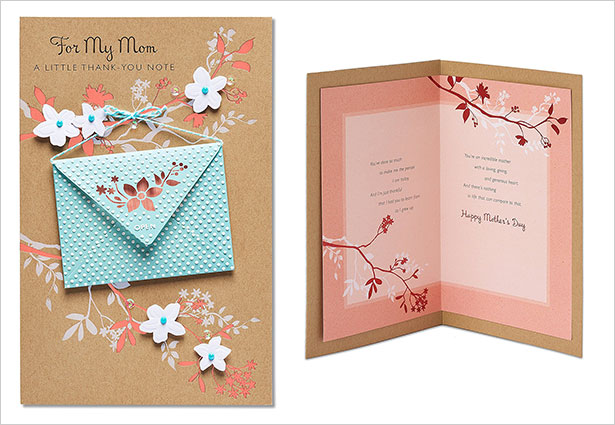 15. Spanish Mother's Day Greeting Card
Credit: $5.99 | Buy from here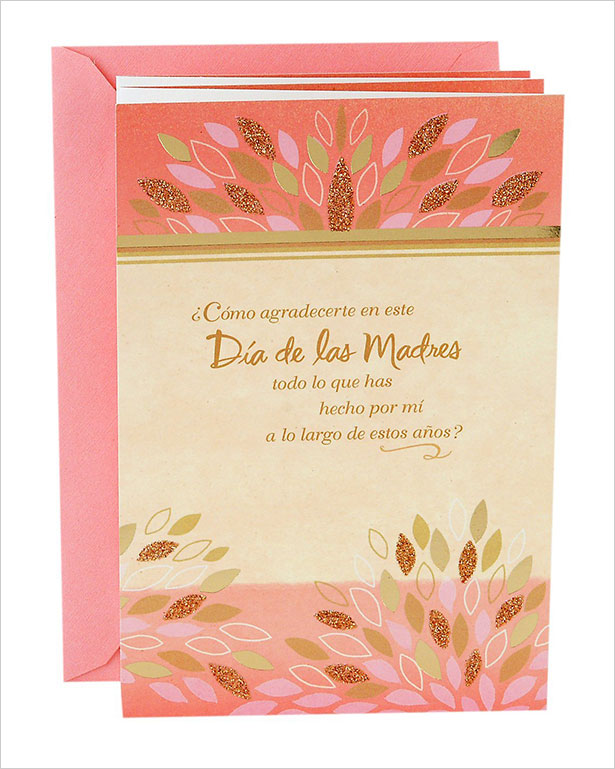 16. Mother's Day Greeting Card for Wife
Credit: $5.76 | Buy from here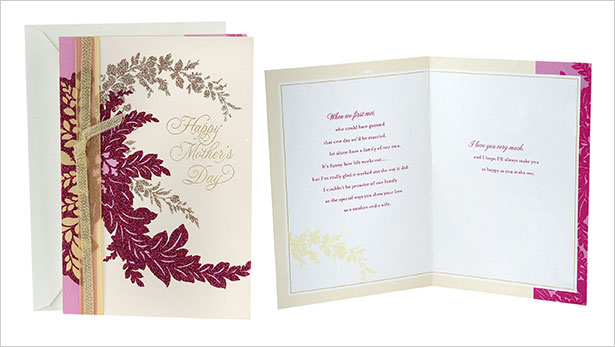 17. Premier Heart Mother's Day Card for Wife with Rhinestones
Credit: $7.64 | Buy from here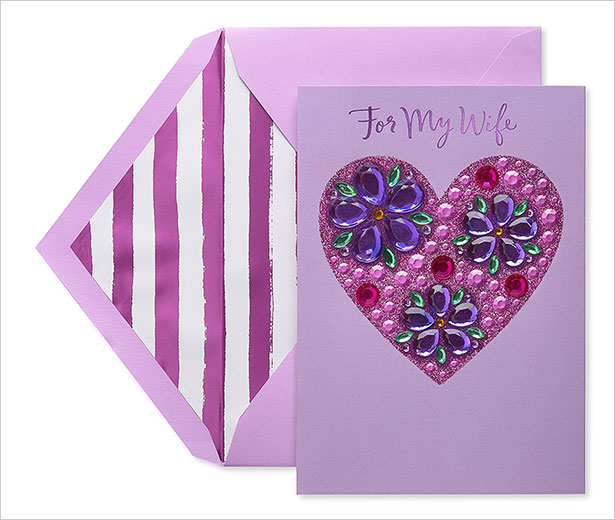 18. Greetings Pink Chevron Mother's Day Card with Foil
Credit: $8.99 | Buy from here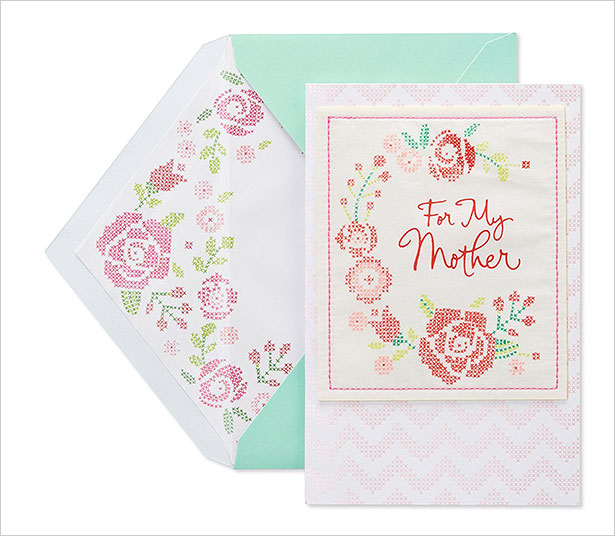 19. Premier Sweet Things Mother's Day Card for Wife with Foil
Credit: $7.99 | Buy from here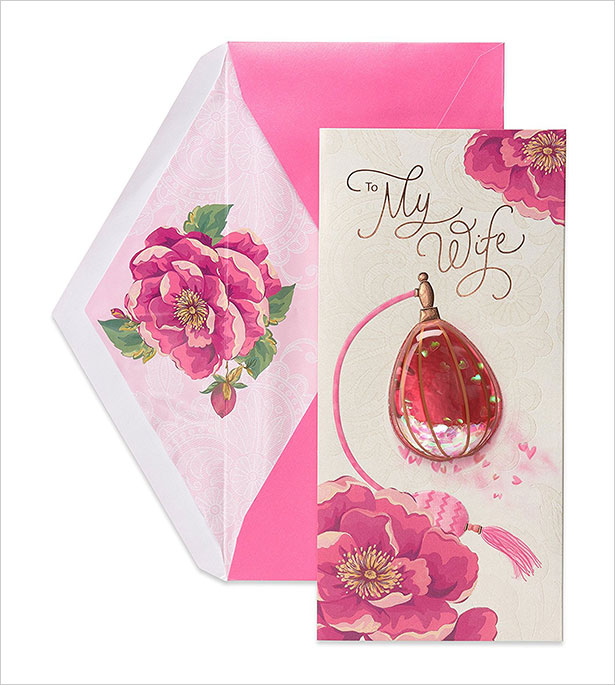 20. Mother's Day Greeting Card from Both
Credit: $5.25 | Buy from here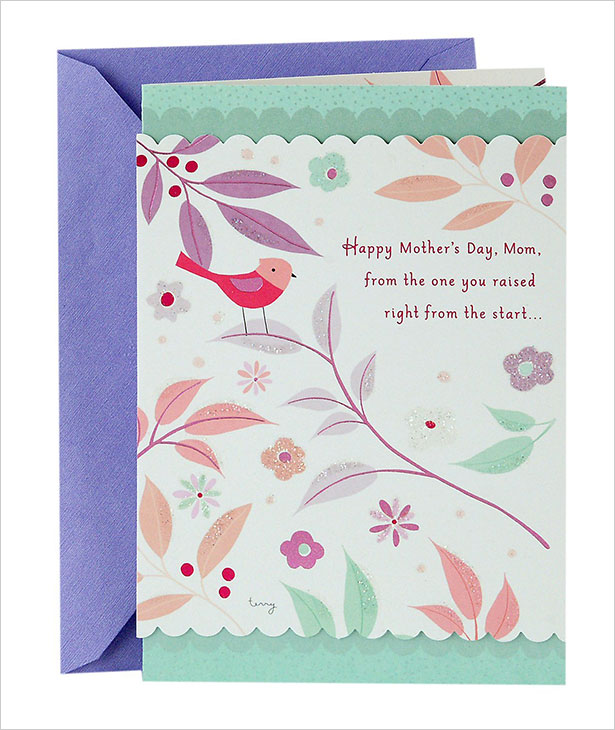 21. Amazing Mother's Day Card for Wife with Glitter
Credit: $8.99 | Buy from here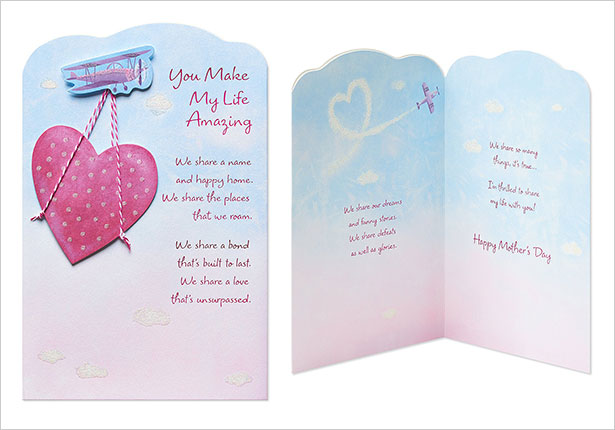 22. Mother's Day Card 2018 Floral Wreath
Credit: $8.99 | Buy from here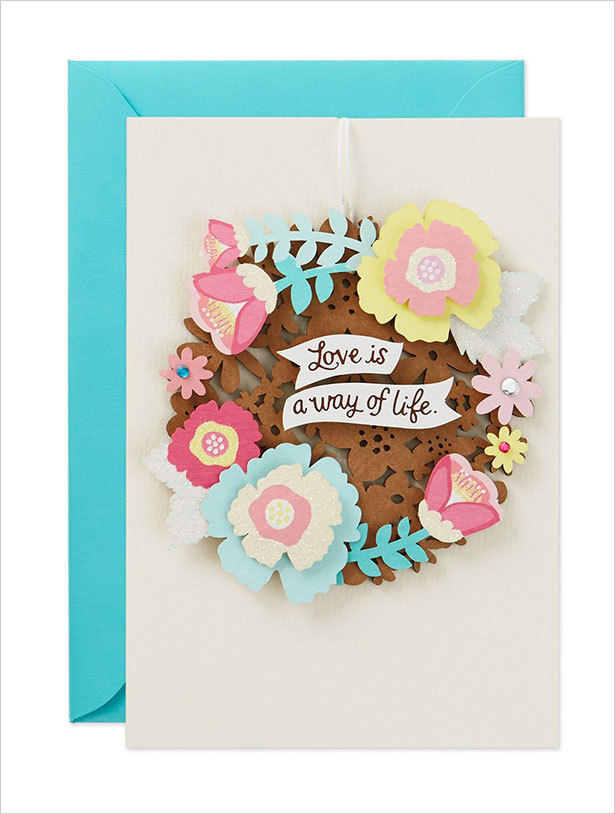 23. Wonderful Incredible Amazing Mother's Day Card with Foil
Credit: $5.25 | Buy from here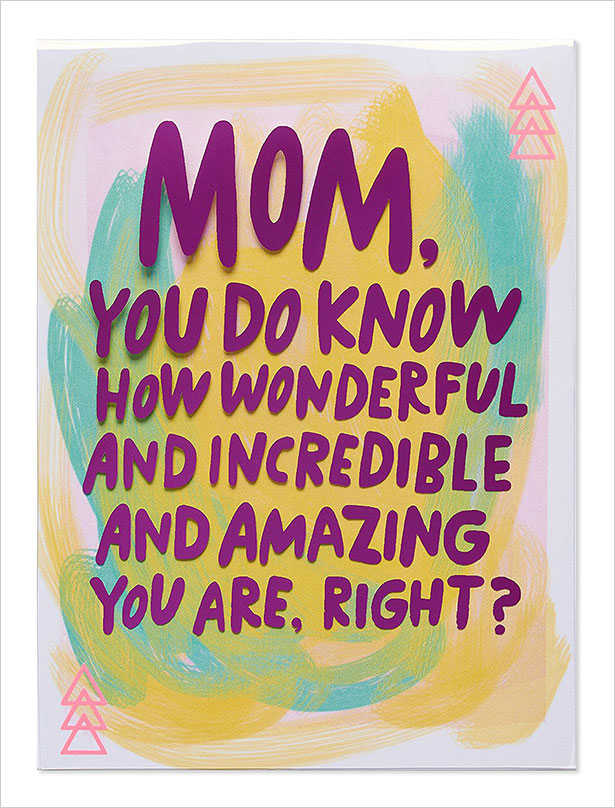 24. Open Heart Mother's Day Card with Rhinestones
Credit: $6.99 | Buy from here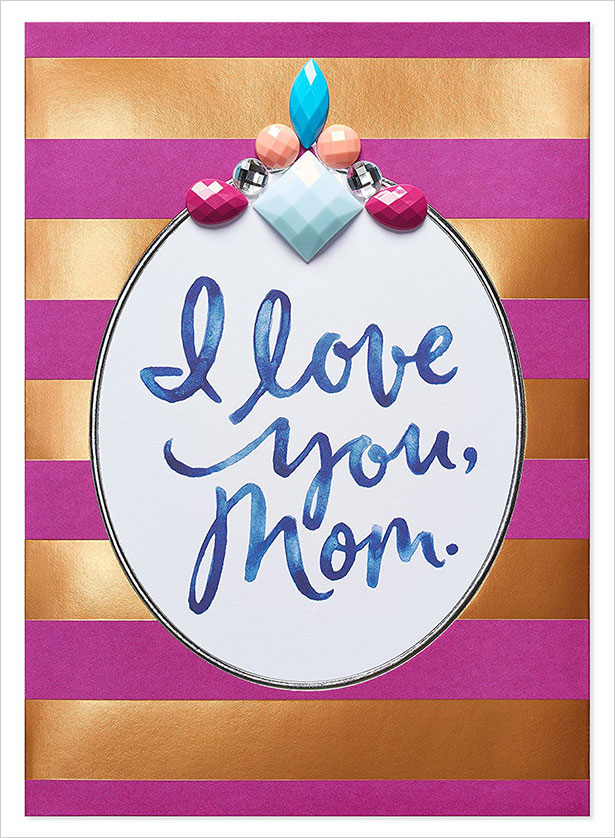 25. World's Greatest Mother's Day Card with Foil
Credit: $11.99 | Buy from here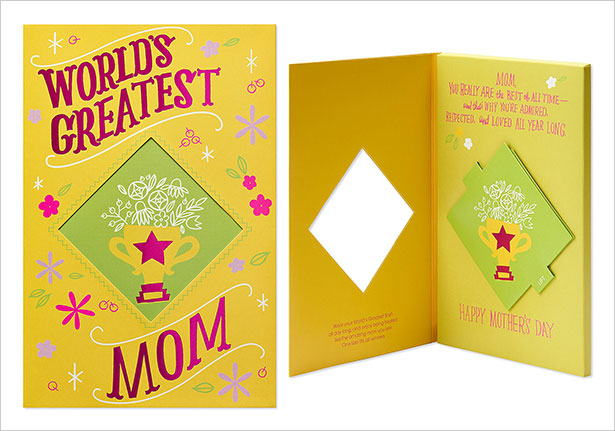 More mother's day posts you would love to check out: