Halloween is here again to set everything on fire, yes, this event is something way too special and no one has an answer to it that is why it is significant because of its peculiarities. On Halloween day where we give more attention to our outfits, loud makeups and accessories; we also must ponder over the fact that it is vital to arrange activities to make everyone involved and interested on the day of Halloween. Halloween is also about its decorations.
To create more impact and ambiance of Halloween you even don't have to go overboard with stuff, rather few cardinal things that are cheaper can also give the same feeling and look. You just have to be prudent while choosing the ingredients of Halloween. There are tons of ideas readily available if you take your precious time out and get to see the previous Halloween Pumpkin Stencils & Ideas collection we have been posting on the blog.  This year make this event a little more surprising, astonishing and amazing all the same by doing the things creatively. Put up dark/black curtains in the backdrop, place carved pumpkins on the floor or also hang them around Halloween haunted trees and beneath the ceiling for an awful appearance. Also spider webs, ghosts and witches, faces of corpses and skulls too can be placed in the room.
May it either be about Trick or Treat, or a plastered masquerade, let us all gear up to unveil and embark on the series of festivities that come along with this event. It may have pumpkins and everything related to Jack O lantern. So look at these 10 free scary Halloween pumpkin carving stencils 2018, patterns & ideas. You can amplify pumpkins by making them spooky and injecting blinking lights inside of them for more impactful look. These Jack O Lantern faces & images will be a great help to arrange Halloween parties, get together and festivities. What do you guys think about this collection? Let us know and we shall bring more good stuff for you all. Subscribe us and we will never let you down. Here we go. Boo!
Don't miss out these cool Halloween freebies:
10 Free Scary Halloween Pumpkin Carving Stencils, Patterns & Ideas 2018 | Jack O Lantern Faces, Designs & Images
1. Free Scary Pumpkin Carving Stencils 2018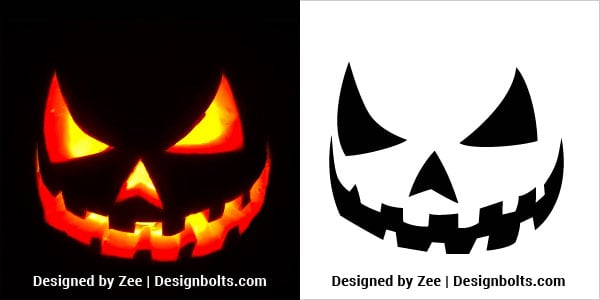 Download Pumpkin Stencil 1 
2. Free Scary Pumpkin Carving Printable Templates 2018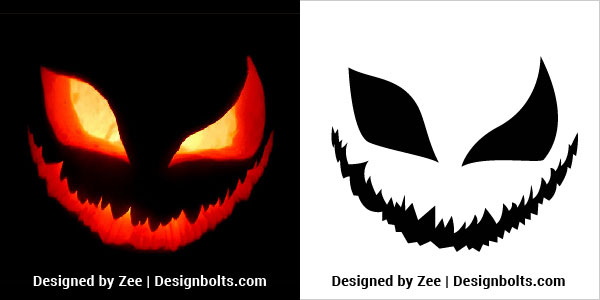 Download Pumpkin Stencil 2
3. Free Scary Jack O Lantern Carving Stencil 2018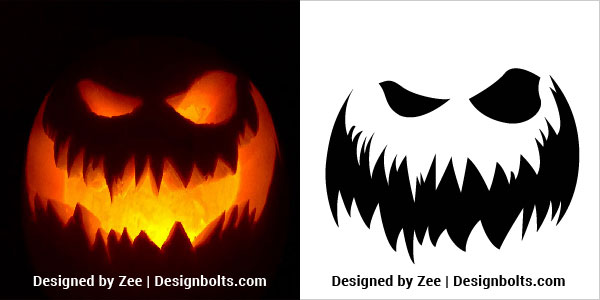 Download Pumpkin Stencil 3
4. Free Skeleton Pumpkin Carving Stencil 2018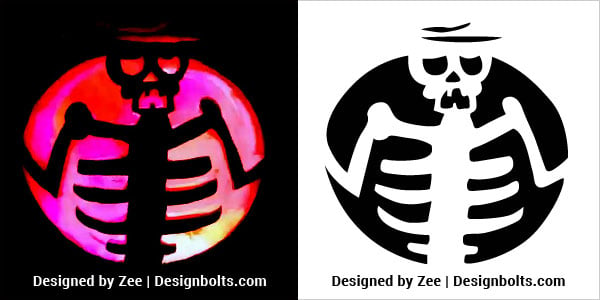 Download Pumpkin Stencil 4
5. Free Extreme Scary Pumpkin Carving Printable 2018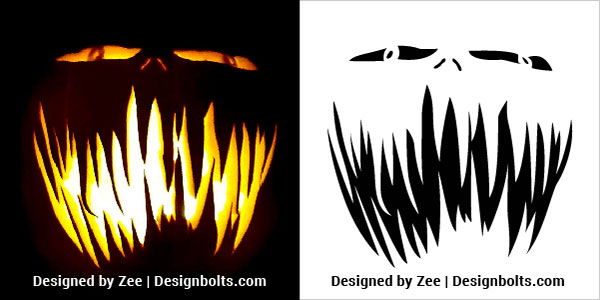 Download Pumpkin Stencil 5
6. Free Easy Scary Pumpkin Carving Stencil 2018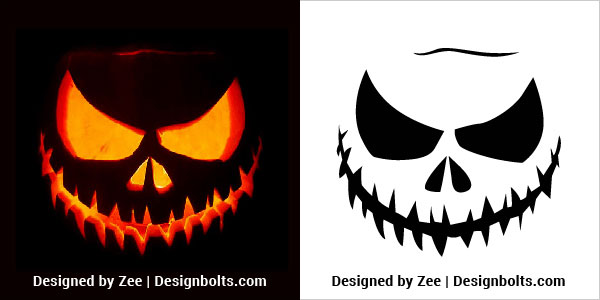 Download Pumpkin Stencil 6
7. Free Scary Pumpkin Carving Stencils 2018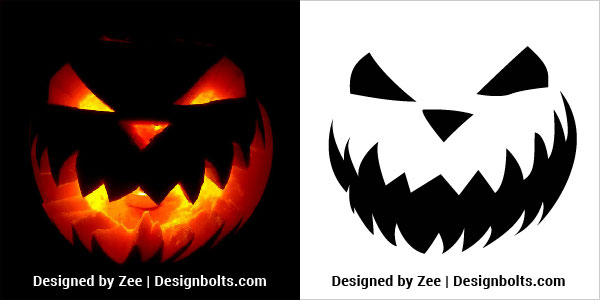 Download Pumpkin Stencil 7
8. Free Scary Pumpkin Carving Stencils 2018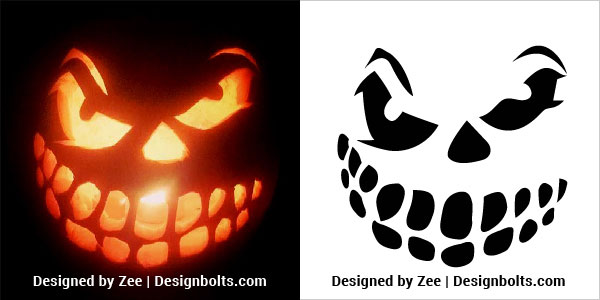 Download Pumpkin Stencil 8
9. Free Unique Scary Pumpkin Carving Stencil 2018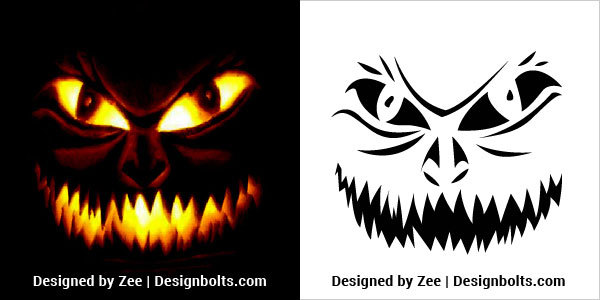 Download Pumpkin Stencil 9
10. Free Simple Scary Pumpkin Carving Stencil for kids 2018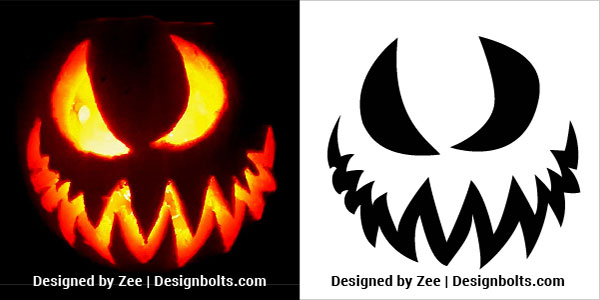 Download Pumpkin Stencil 10
240+ Free Best Halloween Pumpkin Carving Stencils Ever