No matter how busy one really is, one should always take a time off the routine to read and reflect, to get absorbed in the creative thoughts & imagination, and to keep oneself updated with all the latest information regarding the respective field. Pause is as important as mobility, intervals are as essentials as continuity. Too much troublesome and monotonous tasks make one feel low and tired. So in order to get going, one should rest for a while to breathe and sit back to grab more energy for later use.
Well for the designers, everyday unfolds perplexing tasks, sheepish clients, upsetting environment, cut throat competition, sprints, supports and disapprovals & what not. Expecting only "good" out of everything from the workplace is like beating a dead horse. One should always be ready to take the initiatives, to change the game, to manifest the best out of himself and to take criticism in a positive & productive way. For the designers, a fussy ambiance gives a bad influence on professional front. Therefore the more peace they make the better they are able to create, produce and build.
Our today's post is about 10 best 4 color combinations for logo design with swatches that will give you a great help to understand and decipher color combinations. Colors have more to do with the outlook and in-depth impression of a logo design. A plain and basic logo never gains popularity or recognition. Something out of the blue should be amalgamated into the compositions of logos so to give an influential feel to the perspective and stance of logos. The bolder and louder the logo looks apparently, the better professionalism it reflects.
Through these swatches you will learn the exact way of composing logos with all tints and hues. You may replicate them the way you want. The composition and textures will draw your attention towards the fact that how differently colors can create a sense and meaning out of logo designs.
What do you think about these combinations and swatches? Let us know, we shall bring before you more amazing collection, so stay tuned. Here we go.
10 Best 4 Color Combinations for Logo Design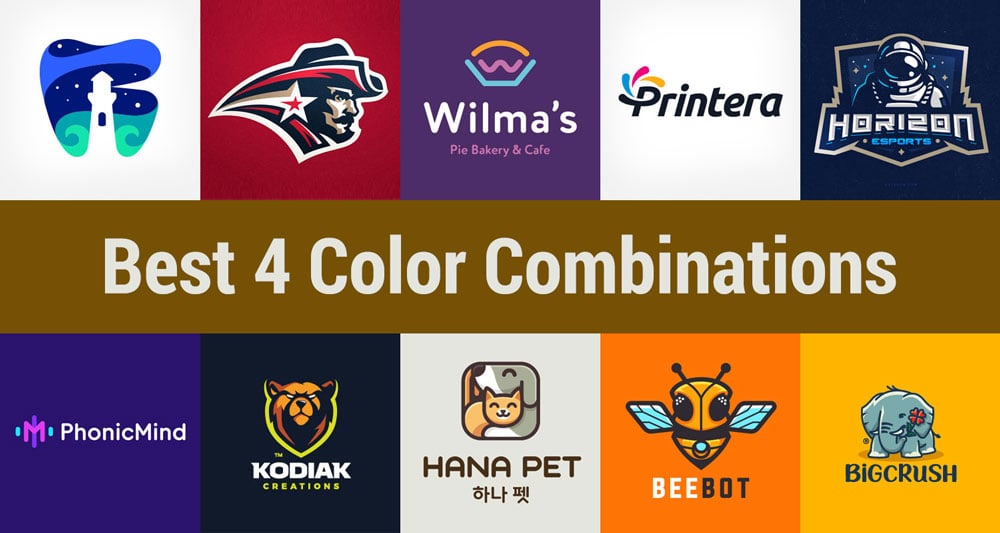 Zip file includes: Swatch Exchange ASE File for Ai & Photoshop
All Swatches and combinations are created by Zee Que | Designbolts.com
1. Dark Blue & Ocean Blue Color Combination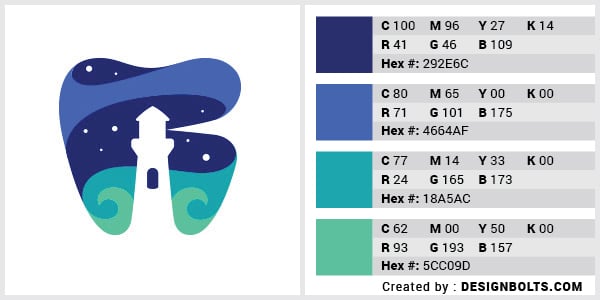 Color Combinations 1
2. Red & Beige Color Combination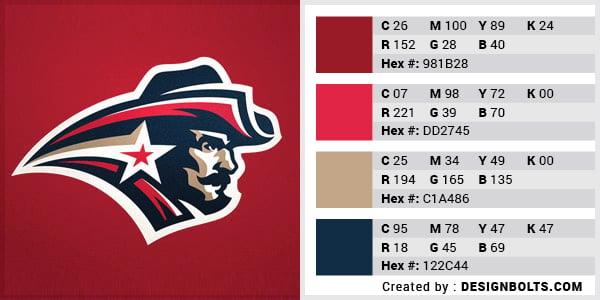 Color Combinations 2
3. Purple, Pink & Blue Color Combination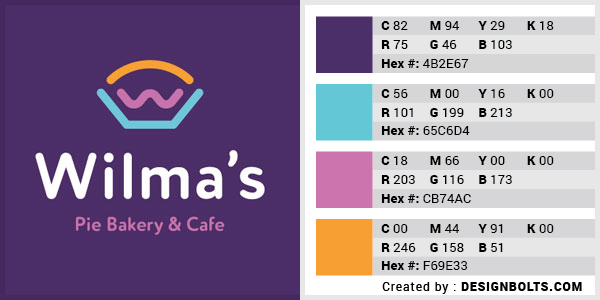 Color Combinations 3
4. Cyan, Magenta, Yellow & Black Color Combination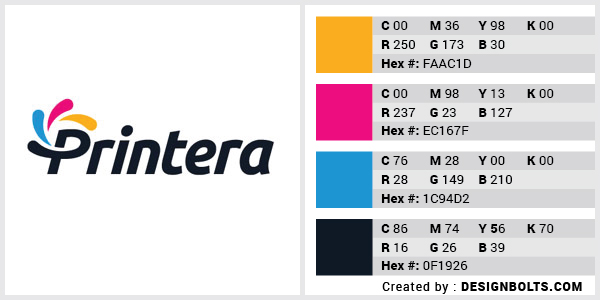 Color Combinations 4
5. Blue, Grey & Sand Color Combination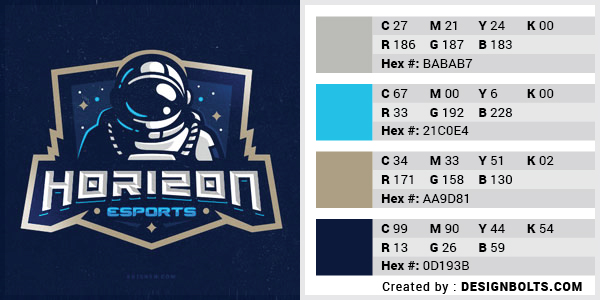 Color Combinations 5
6. Royal Blue with Purple Color Combination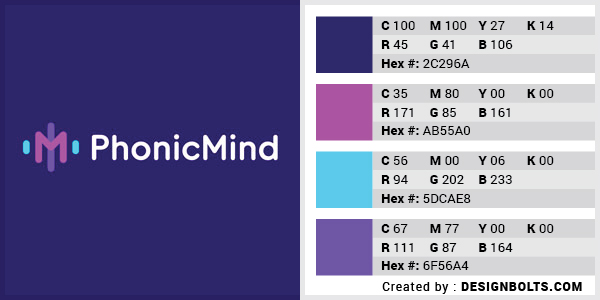 Color Combinations 6 
7. Orange, Yellow & Black Color Combination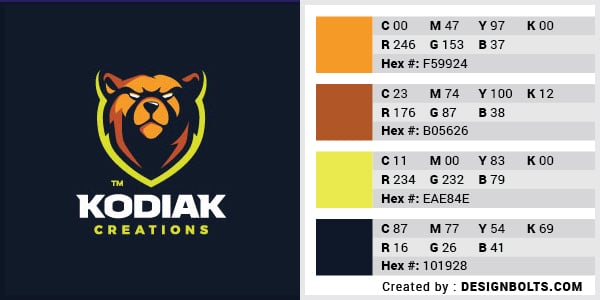 Color Combinations 7 
8. Orange & Sage Color Combination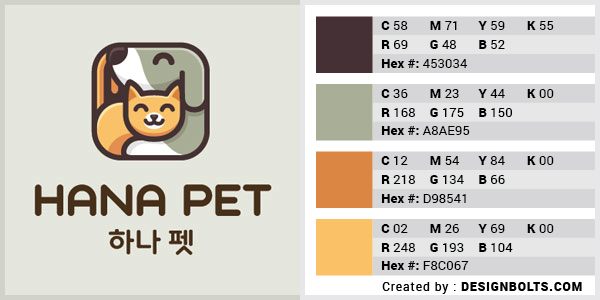 Color Combinations 8 
9. Honey Orange & Blue Color Combination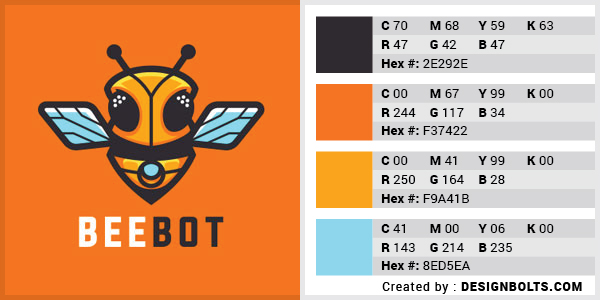 Color Combinations 9 
10. Red, Blue & orange Color Combination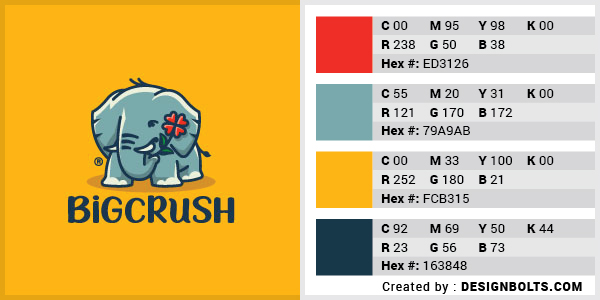 Color Combinations 10
More Amazing logo design Articles for inspiration: