Are you looking to land a job as a designer, or perhaps get more clients on the side? Maybe you simply want a place to show the world the design projects you've worked on recently?
One easy step you can take is to get a .design domain name for your website. We teamed up with Porkbun so that you can get a FREE .design domain name by clicking the link below and searching for a name that you want.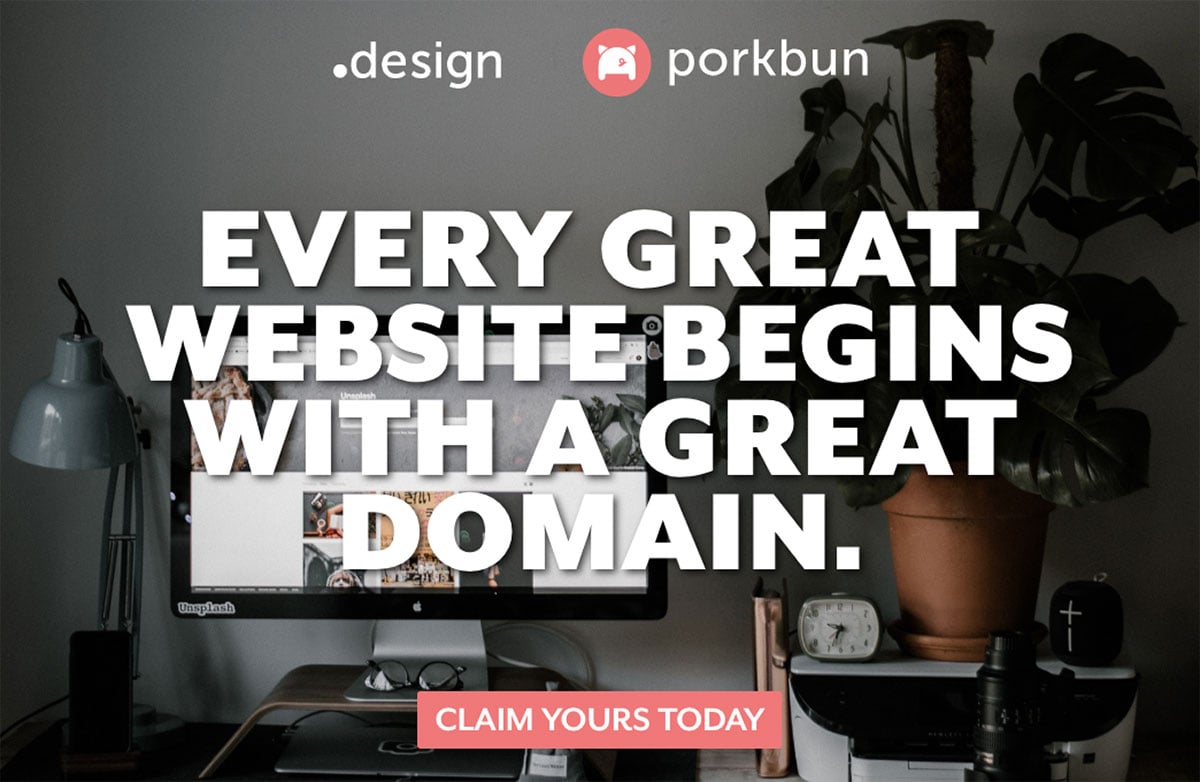 A .design domain name lets people know (especially your clients or future employers) what you do before they even arrive to your website. Unlike .com or .net, .design is a more relevant domain name. And it helps with your branding. It looks great on resumes, business cards – even as a professional email address. For example, [email protected], or [email protected]

.design functions the same was as .com or .org, but it's more reflective of the design profession.
A .design domain is perfect for:
Portfolios
Business Cards
Resumes
Email Addresses
Any Design-Related Website
This offer gives you 1 year FREE to own a .design domain name. The annual renewal is $35 / year, which is a great deal as it retails for $70 elsewhere.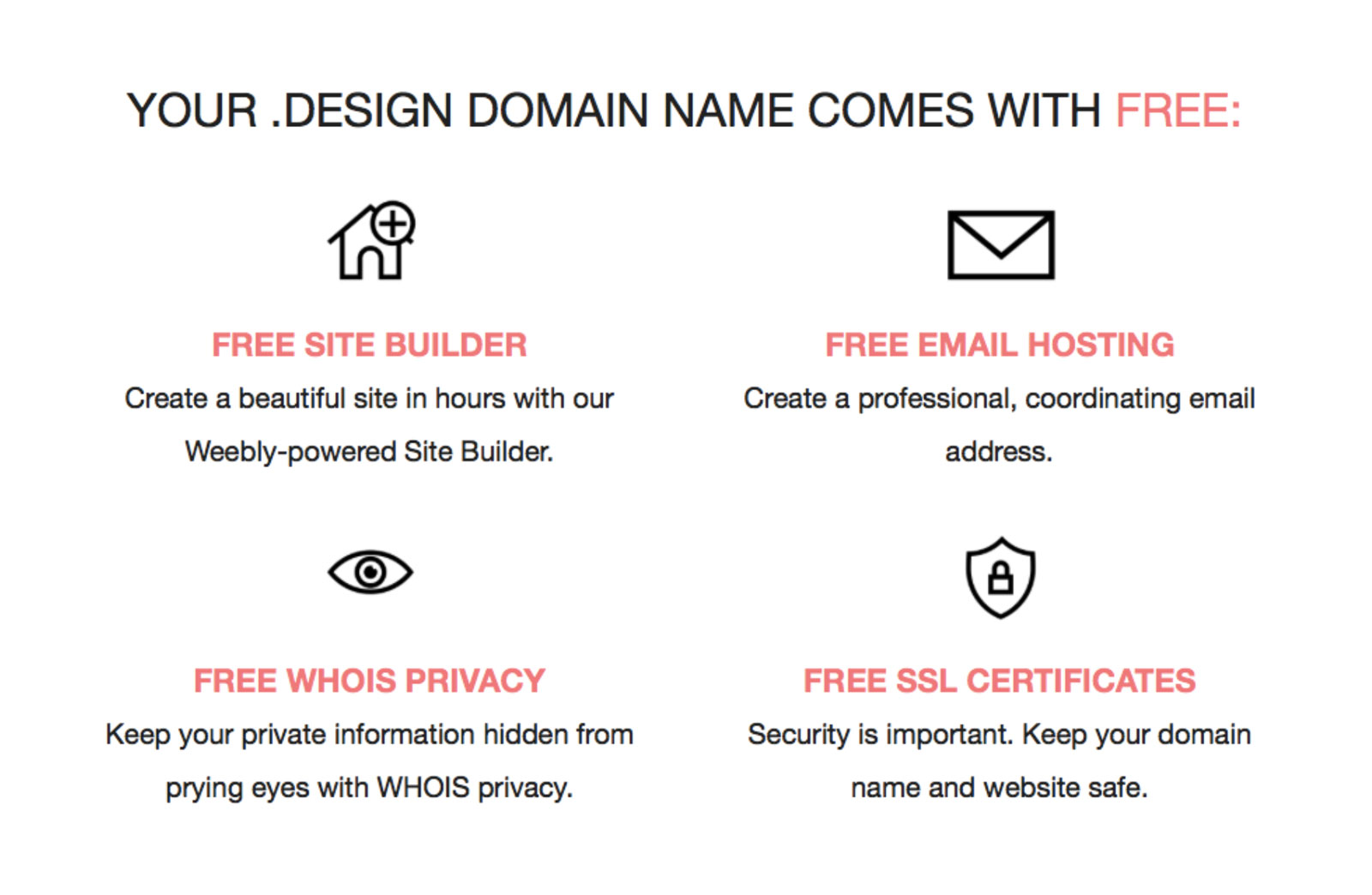 Maybe you already have a website name but want it to be more reflective of what you do as a designer. Maybe you've come up with a great idea for a website name, only to find that it's already taken.
Either way, here's your chance to get a free website domain name that reflects what you do and helps you showcase your work.
– – – – – – – – – – – – – – – –
Recommended Posts: