Halloween 2018 is here to blow us up with all those happy and astonishing surprises that we have never imagined before, yes, very year it is some other level of excitement and some creepy experiences that make their own history as being of their own kinds. Halloween is an uproar of horror, scary happenings and outrageous costumes that make us all look different other than our original skin. We walk in the shoes of others and reach out to celebrate the day in its purest of spirit.
– – – – – – – – – – – – – – – – – – – – – – – – – – – – – – – – – – – – – – – – –
Don't miss out these cool Halloween 2018 freebies:
– – – – – – – – – – – – – – – – – – – – – – – – – – – – – – – – – – – – – – – – –
It is about impersonating what we are not, it is about embodying the characters we see in movies and series and it is about wearing a mask of evil when we are good at heart. Hence it is all about doing the things we would never do in other days, it is about celebrating together and having the feasts of pumpkins. It is about amalgamating elements of fun, spookiness and amusement. Down here you may look at these 10 very easy Halloween pumpkin carving stencils, ideas, patterns for beginners & kids of 2018. These are one the finest of collections that we could gather up for you all. A little complex, but there are easier and simpler ones as well, so whatever suits you, you may adopt the technique accordingly. Pumpkins can never be put out of the day of Halloween because they bring a whole lot change in the environment, they add to the vitality and horror as well as spookiness. Grow your own pumpkins in the backyard and use them in Halloween feasts or decorations. Besides, you could use pumpkin wallpapers on the walls etc. for an overall Halloween feel. Share with us Halloween ideas and make us know how do you spend this day usually? We will love to know about it for sure.
If you are looking up for more interesting freebies related to art and design, stay tuned to the blog. We won't let you down. Here we go with a bang. We wish you all a very safe Halloween ahead where there is no harm, but only happiness giggles, amusing happenings and euphoria.
10 Very Easy Halloween Pumpkin Carving Stencils, Ideas, Patterns for Beginners & Kids 2018
1. Easy & Simple Boo Pumpkin Carving Stencils, Patterns & ideas for kids and beginners | Halloween 2018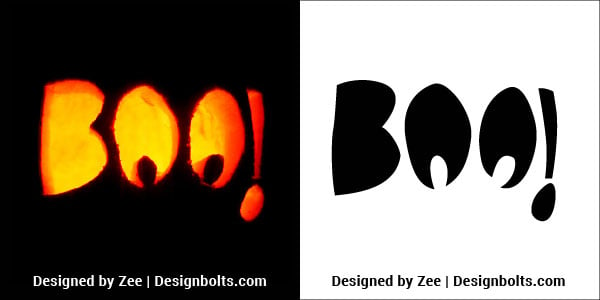 Free Pumpkin Carving Stencils 1
2. Cat Pumpkin Carving Stencils, Patterns & ideas for kids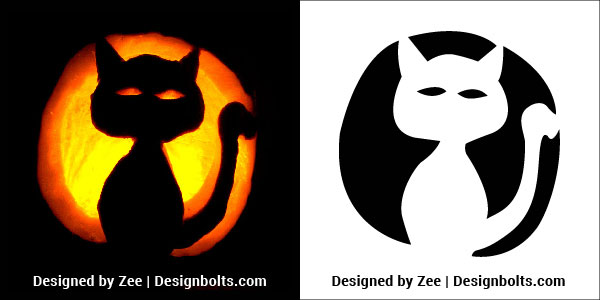 Free Pumpkin Carving Stencils 2
3. Ghost Pumpkin Carving Stencils, Patterns & ideas for beginners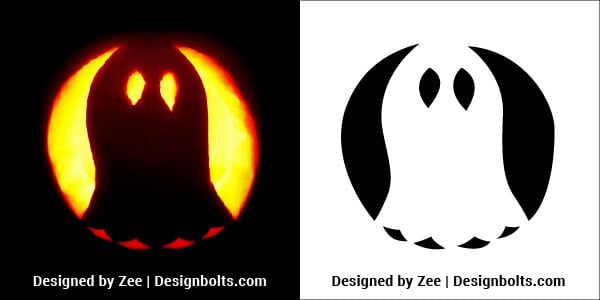 Free Pumpkin Carving Stencils 3
4. Pumpkin Carving Patterns & ideas for beginners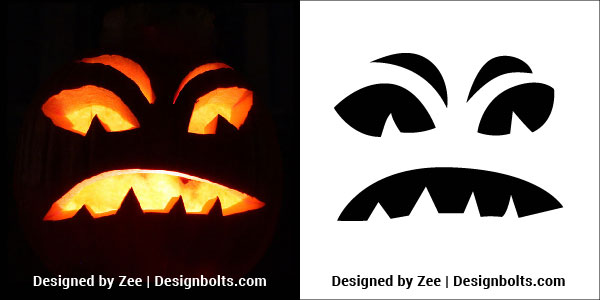 Free Pumpkin Carving Stencils 4
5. Pumpkin Carving ideas for kids and beginners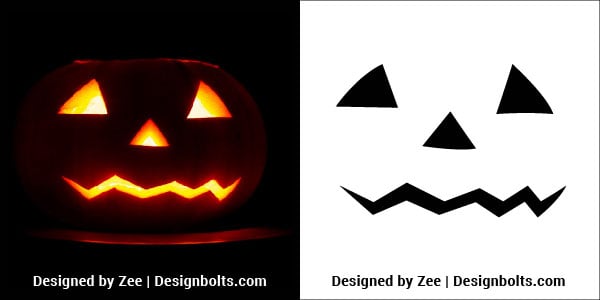 Free Pumpkin Carving Stencils 5
6. Lizard Pumpkin Carving Stencils, Patterns & ideas for Halloween 2018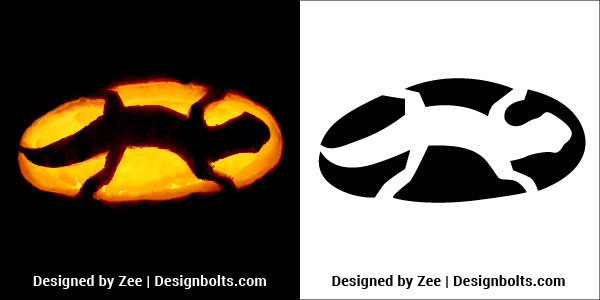 Free Pumpkin Carving Stencils 6
7. Easy Pumpkin Carving Stencils for beginners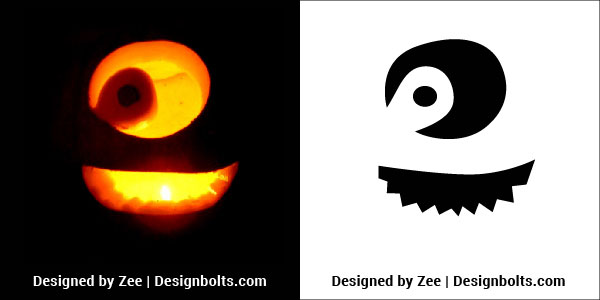 Free Pumpkin Carving Stencils 7
8. Monster Simple Pumpkin Carving Patterns for kids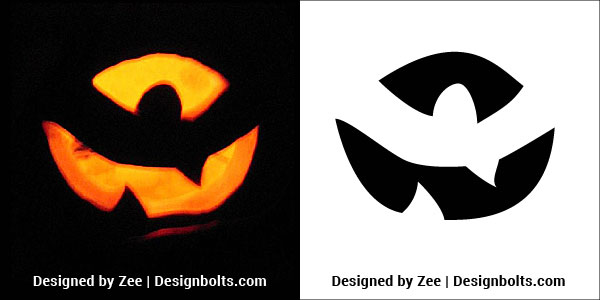 Free Pumpkin Carving Stencils 8
9. Jack O Lantern Pumpkin Carving Patterns for beginners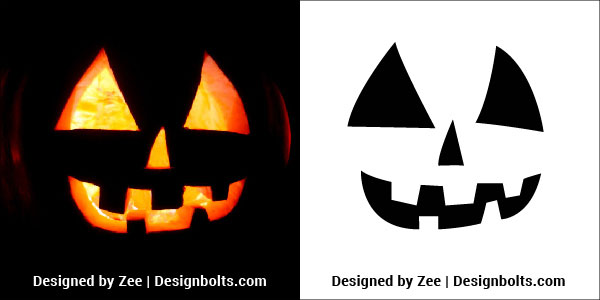 Free Pumpkin Carving Stencils 9
10. Pumpkin Carving ideas for kids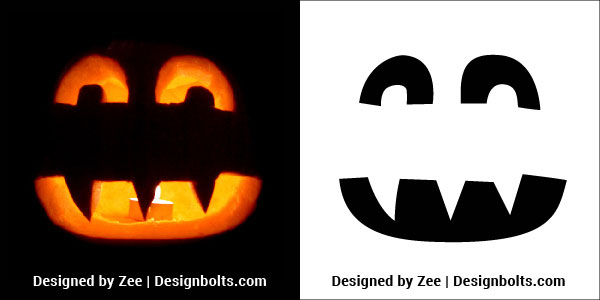 Free Pumpkin Carving Stencils 10
600+ Scary & Cool Halloween Pumpkin Carving Ideas, Designs, Faces & Images 2018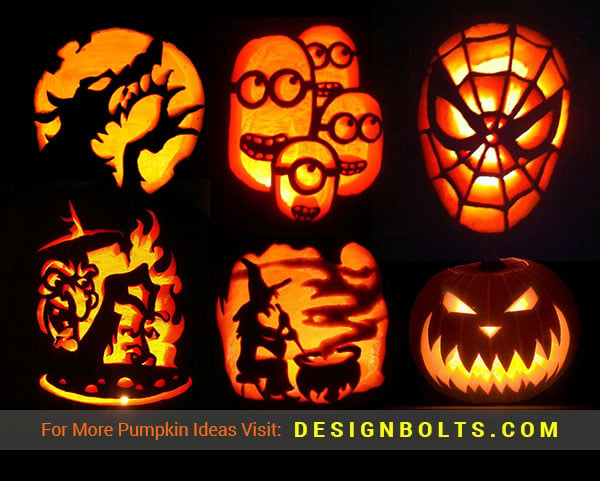 240+ Free Best Halloween Pumpkin Carving Stencils Ever