Hello my young and prolific designers, I hope you all are doing great and enjoying the best of your health. Life is unpredictable you know, if one day you have a pleasant mood, the very next moment you have some burdensome weight on your shoulders, some responsibility to fulfill and something to pay back. One day or the other you need an inspiration to work better otherwise you just have a creative block and hence you end up producing nothing which is unbearable and dejecting in itself.
Designers are hardly satisfied with their knowledge and expertise in design domain. They try to explore all those artistic techniques that may bring a vitality and finesse in their skill. Here is a tip, amplify and polish your talent by adapting and practicing all those design norms that you should know. It is never too late to get started and to begin something you should learn as of now. Fonts play a vital role in a project and there is an immense range that can be utilized however sometimes a client asks for uniqueness and professionalism, then intricate fonts look appropriate. For typographers, hand lettering fonts are always a "yes". They look enticing and very creative.
---
Recommended: Buying Guide of Calligraphy Writing & Hand Lettering Pens & Markers
---
Down here you will see 10 beautiful free parallel pen hand lettering fonts for typographers. These are fantastic and you will see how beautifully the art of typography is implied in the fonts. Basically two interconnected skills are amalgamated, and the blend of typography/hand-lettering with fonts is giving a new direction, new meaning and a totally new touch to the fonts. These fonts will highlight the fact that how differently you can use fonts in different projects, and how much beauty every font adds to the document/project. What do you guys think about it? Let us know.
Subscribe to our blog so we keep on bombarding you with freebies, design info and tech dose. Till tomorrow just hop on our previous design collection, here we go with a bang and with a promise to not disappoint you.
10 Beautiful Free Parallel Pen Hand Lettering fonts for Typographers
1. Kodex Parallel Pen Font
Credit: Manuel de Lignières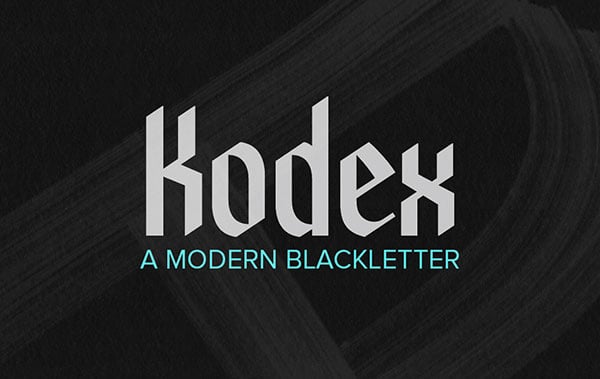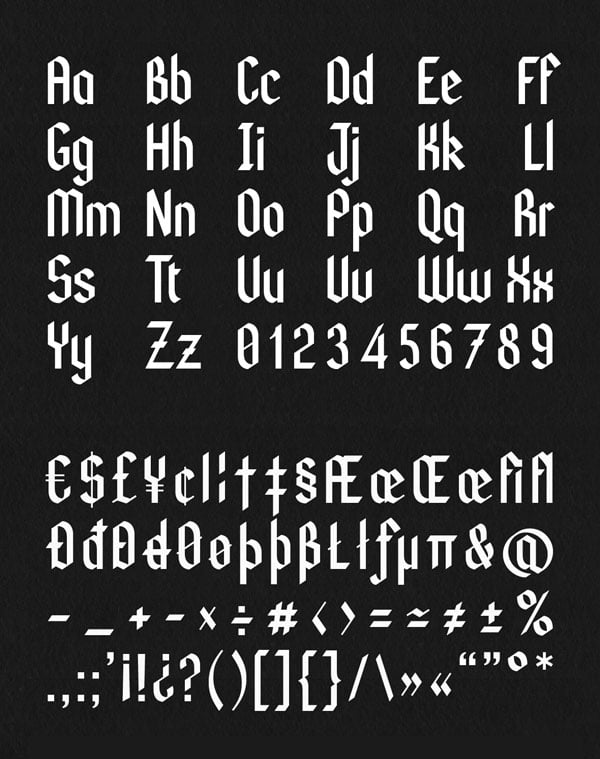 2. Bajern A Parallel Pen Free Typeface
Credit: Anton Bolin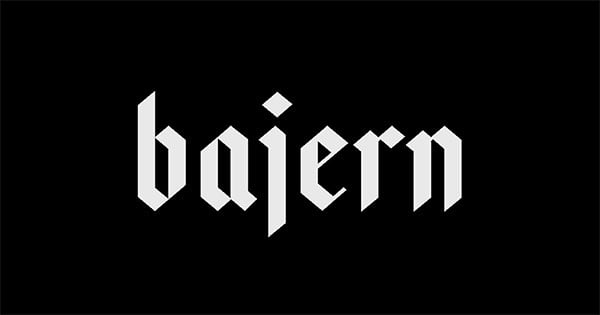 3. Dreifraktur Modern Blackletter Font Free Download
Credit: Jay Cobs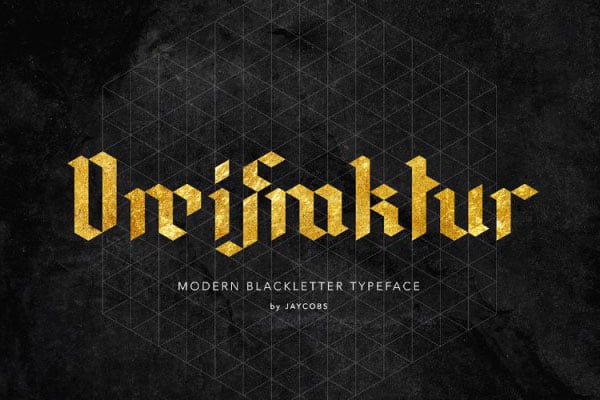 4. Ozymandias Free Parallel Pen Font Download
Credit: Sebastian Fermin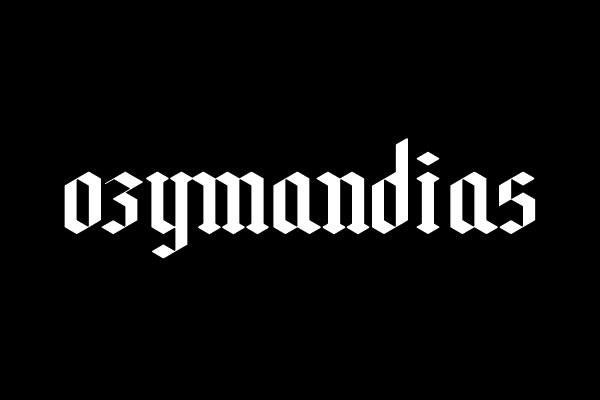 5. Santiago Black Letter Free Typeface
Credit: Cristian López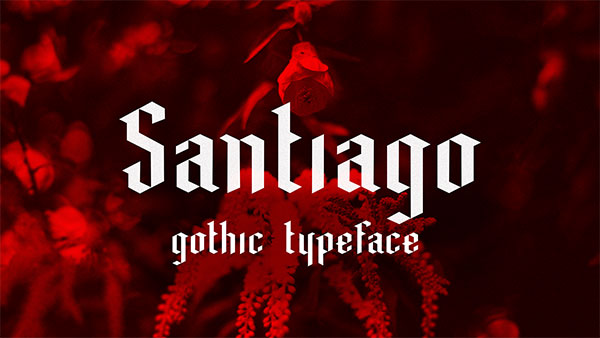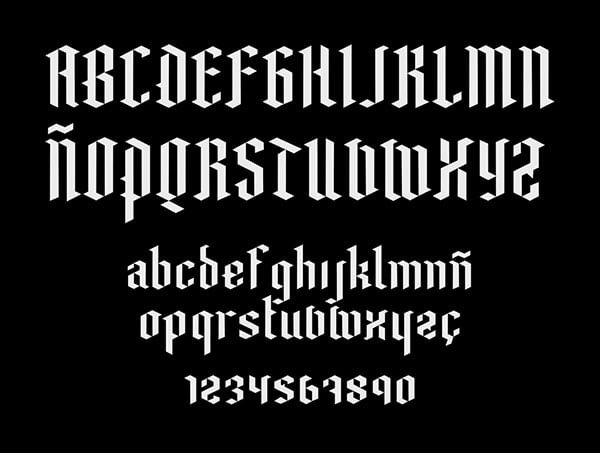 6. Rubia Perfect Parallel Typeface Download
Credit: Juan Rubio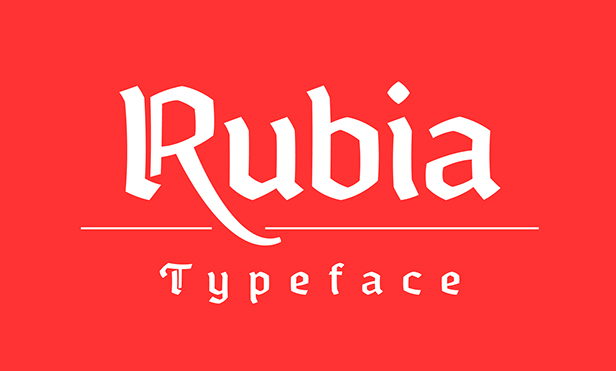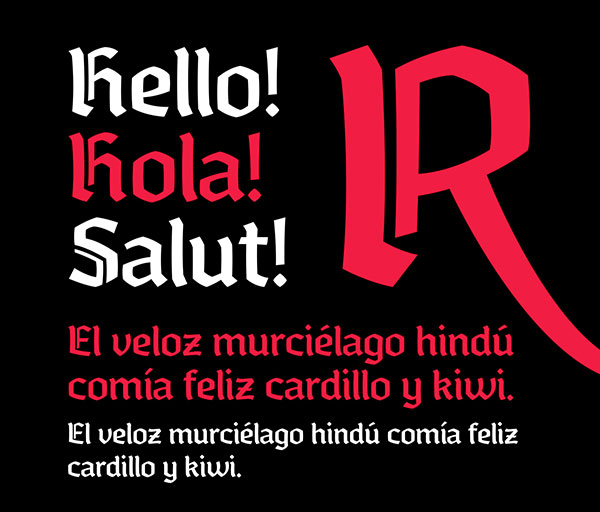 7. Gothic Modern Typeface
Credit: Dmitriy Moga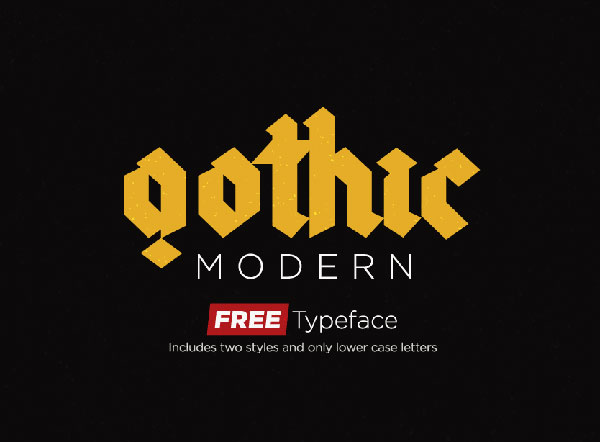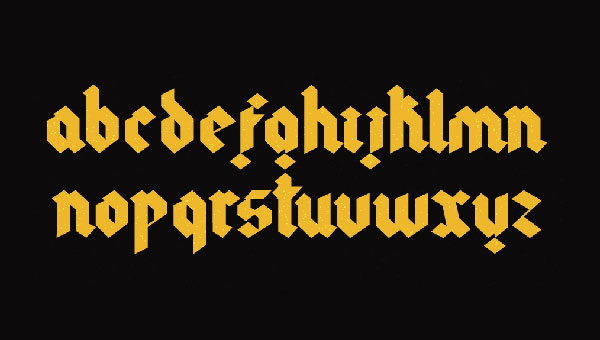 8. DemonLetter Font Best Blackletter Font Download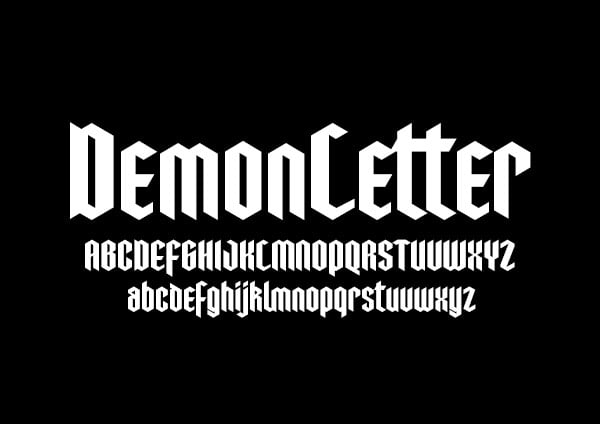 9. ORDNUNG free Display font Download
Credit: Przemysław Zięba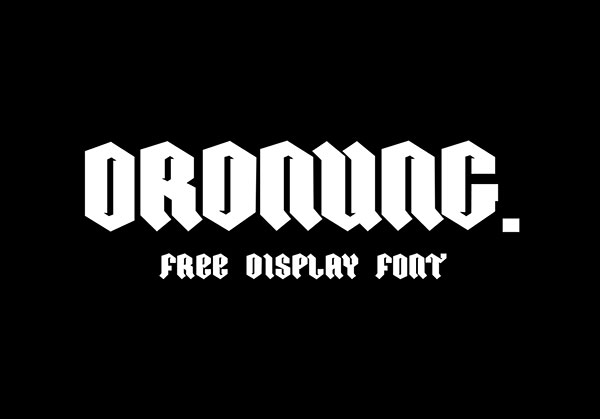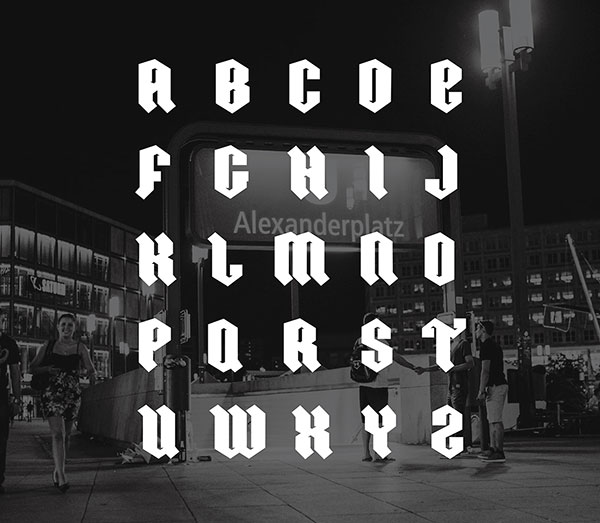 10. Fibonacci Fraktur Free Modern Blackletter Font
Credit: Christian Horsbøl Christiansen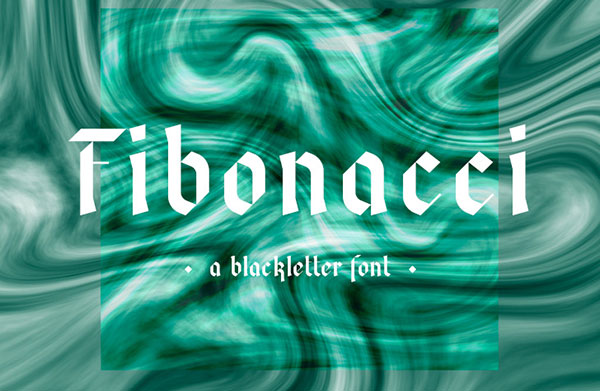 More Free Bold fonts you would love to download: