There are a lot of vacancies available in information technology field. As we know that some professions have more scope than others. i am pointing your attention towards the field of design. Graphic design is one of the most famous field where you can grow your skills in quick succession if you are working with creative team specially joining ad agencies. So working under a reputable agency can be extremely beneficial then working in a printing press or any product based firm.
Today, we are sharing 50 free resume (cv templates) in photoshop psd, illustrator ai, indesign INDD format, Sketch App and and XD format. All these assemblage is taken from good resume website. You can directly visit and download the one you like and the one that will fulfil your requirement. There are several simple, elegant, creative, clean, professional and perfectly crafted resume templates in this list, hope you will like the collection. We have shared this list of resumes for graphic designer, UI designer, UX developer, web developer & art director. There are few resume in this list that only have psd format available but a lot of them have ai file as well as indd file, some of them have sketch file available for mac users.
Download resume and fill in your information. Keep coming back to receive high quality freebies or subscribe to get updates about the new free graphic files. You can also bookmark this post to come back again and download the one that is more attractive as well as professional. For bookmarking this post use the CTRL+D key on keyboard and save it on bookmark bar so you can easily access in future.
50 Free Resume/ CV Template In Photoshop PSD Format For Graphic & Web Designers
1. Free Professional Modern Resume (CV), Portfolio Page & Cover Letter Design Template

2. Free Modern Resume / CV Template Ai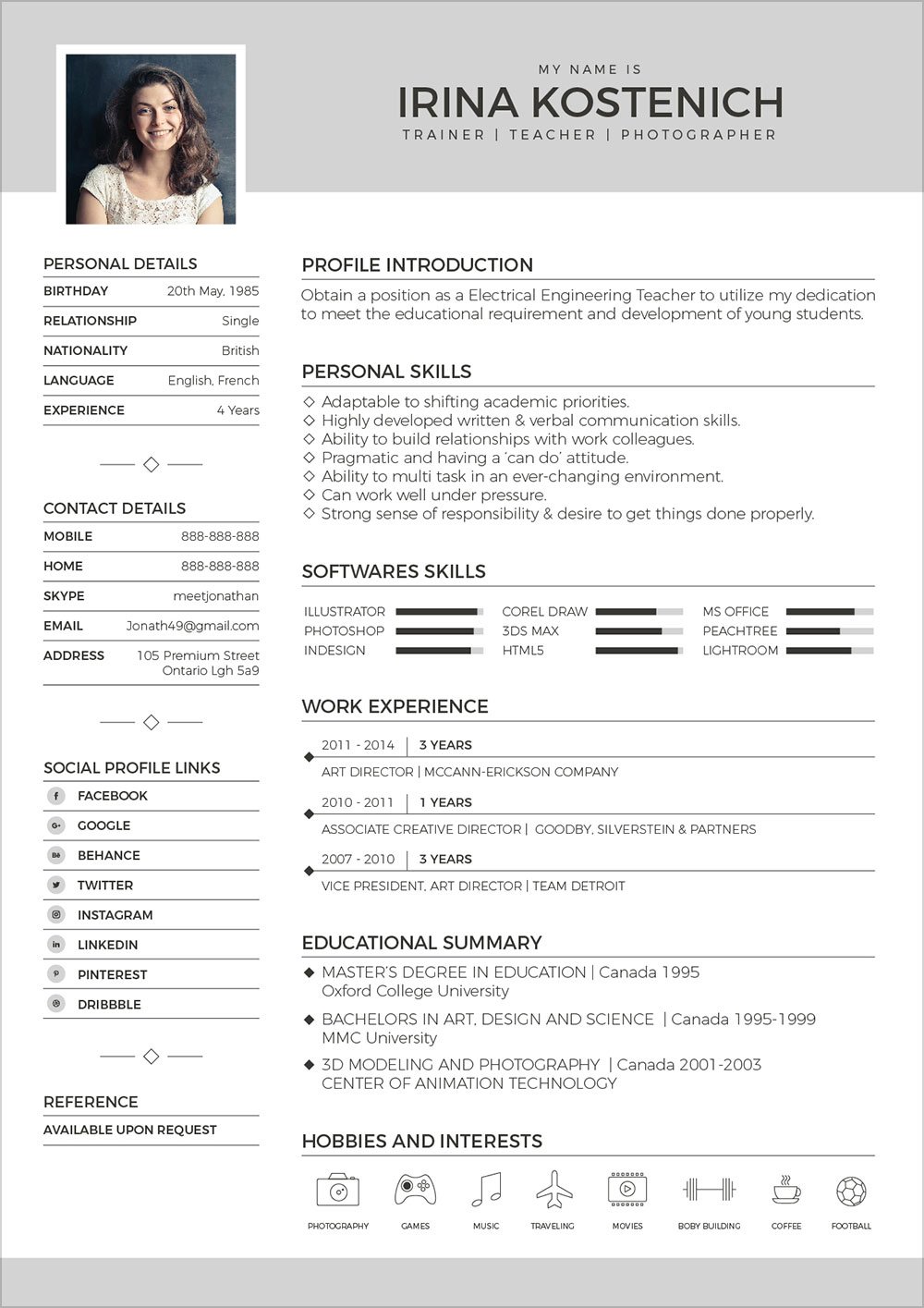 3. Free Best Sketch & PSD Resume Template For Web Developers & Software Developers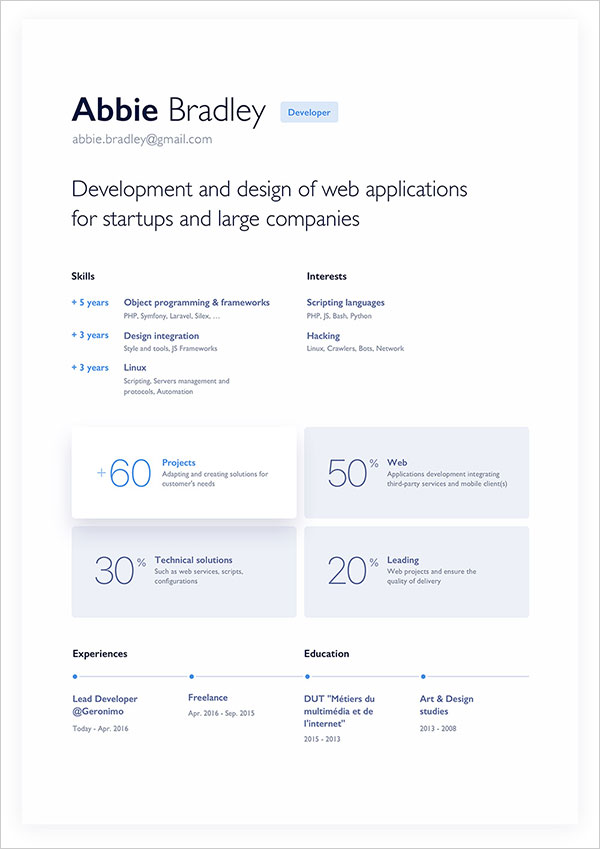 4. Free Professional Resume Template For Job In Photoshop PSD Format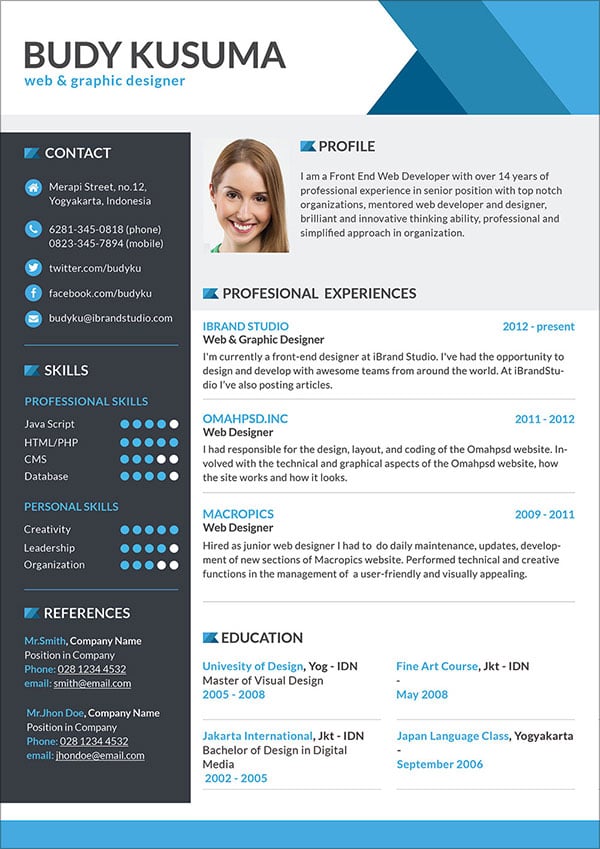 5. Free Simple Perfect Resume Layout Template And Cover Letter In Ai, PSD & Word Format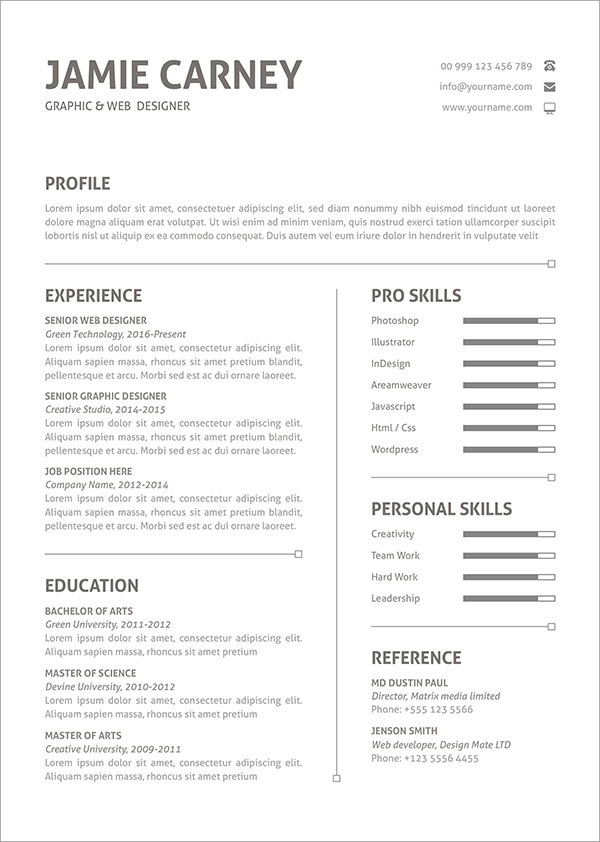 6. Free Best Resume For Job in PSD & Word For Designers + Cover Letter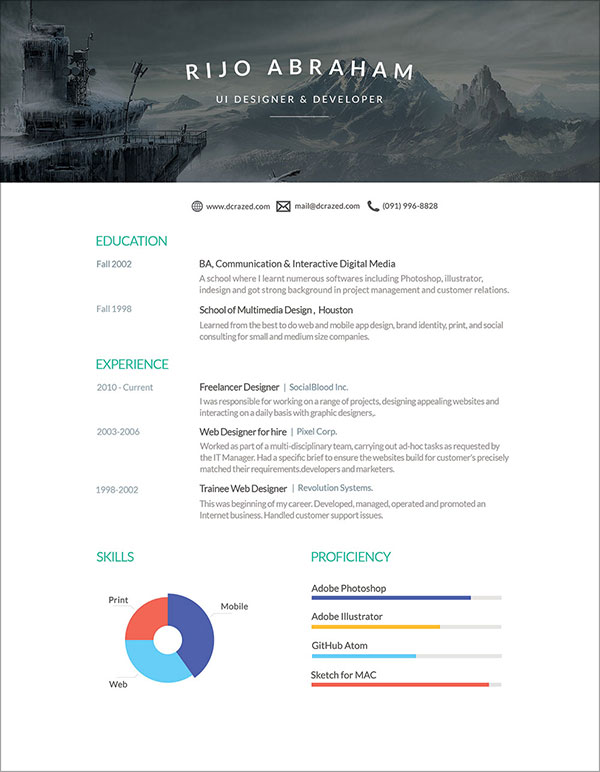 7. Free Creative Resume Template in PSD Format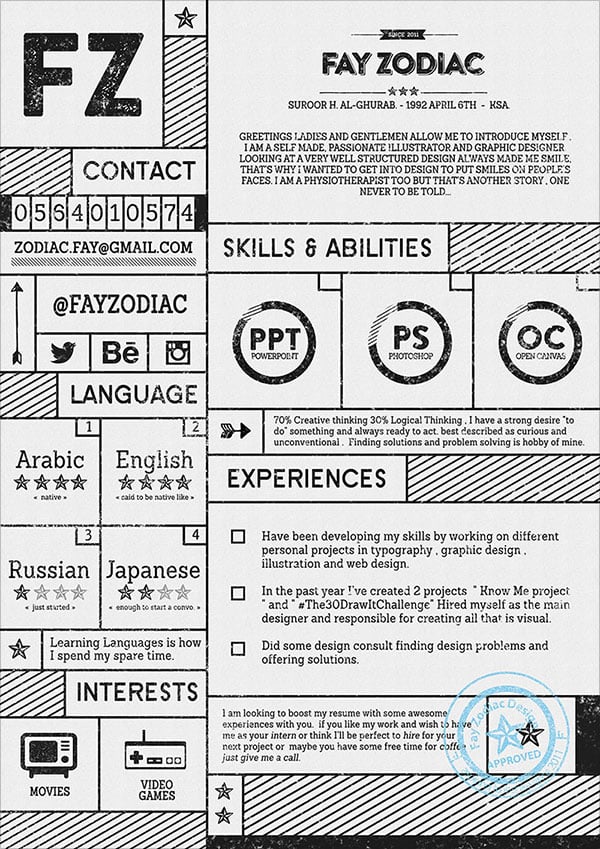 8. Free Resume Template & Cover Letter in DOC, Ai & PSD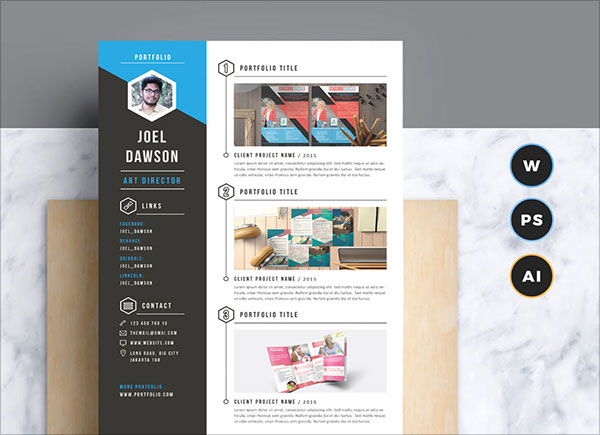 9. Free Dark & Light PSD & Word Resume Template, Cover Letter & Portfolio Design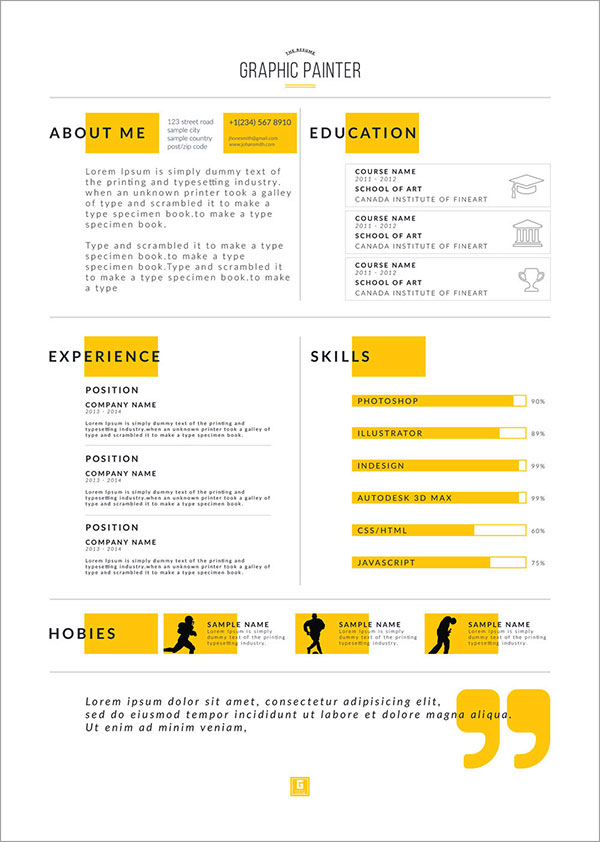 10. Free Perfect Resume Template, Cover Letter & Portfolio Design For Web & Graphic Designers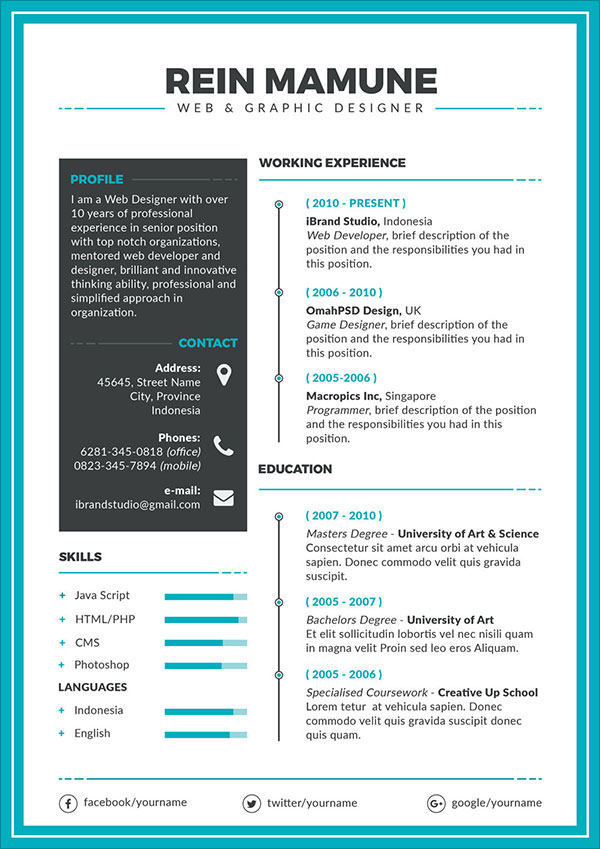 11. Free Professional PSD Resume Template And Cover Letter For Game Designers & Programmers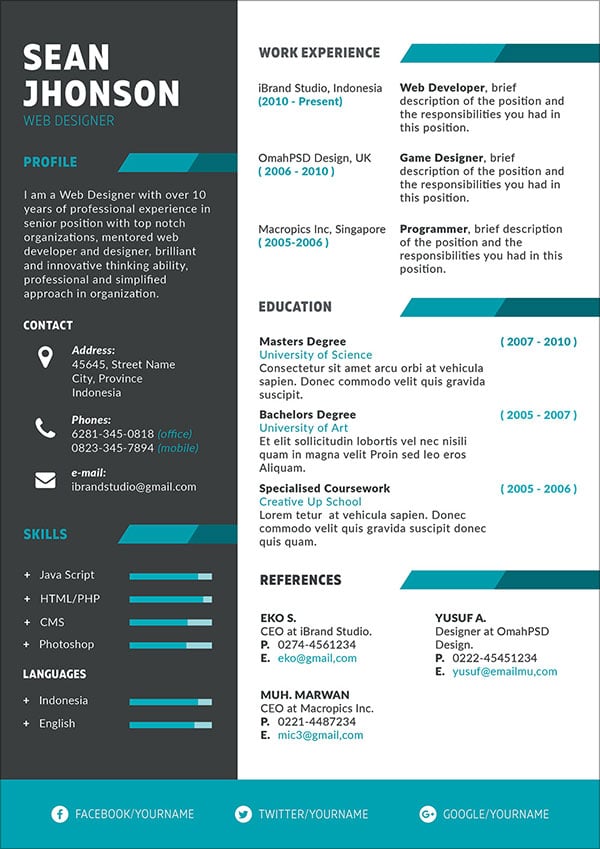 12. Free Professional CV/ Resume Template & Cover Letter In Word, PSD, Sketch & XD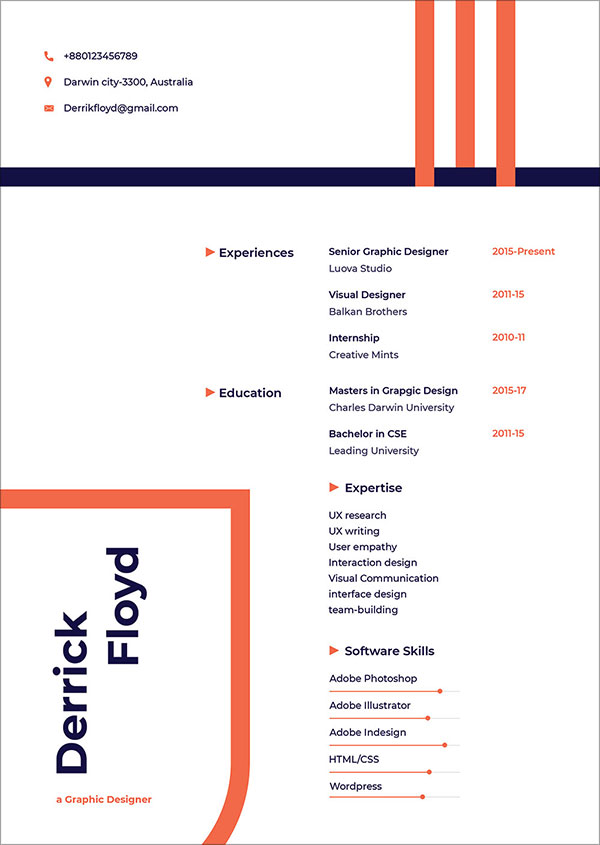 13. Free PSD CV/ Template, Cover Letter & Portfolio Design For Graphic Designers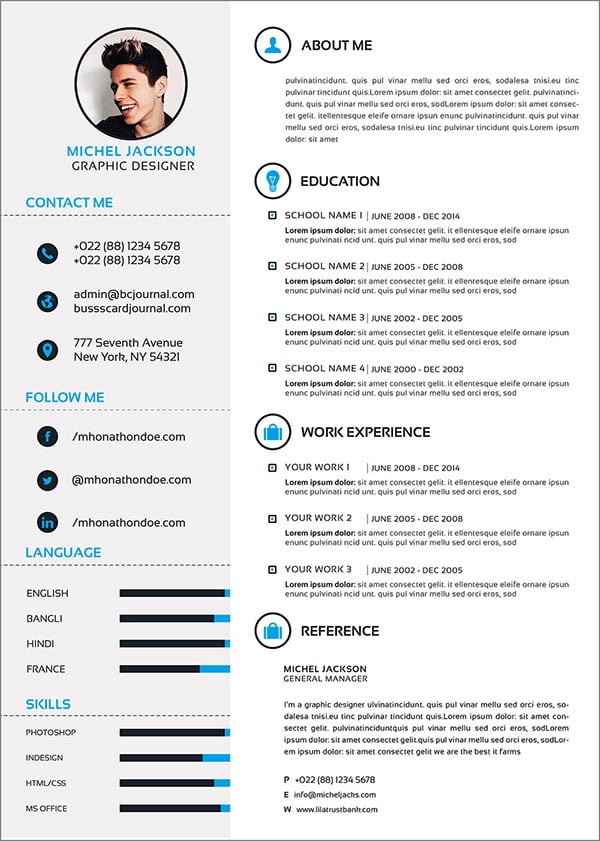 14. Free Simple Resume Template In PSD Format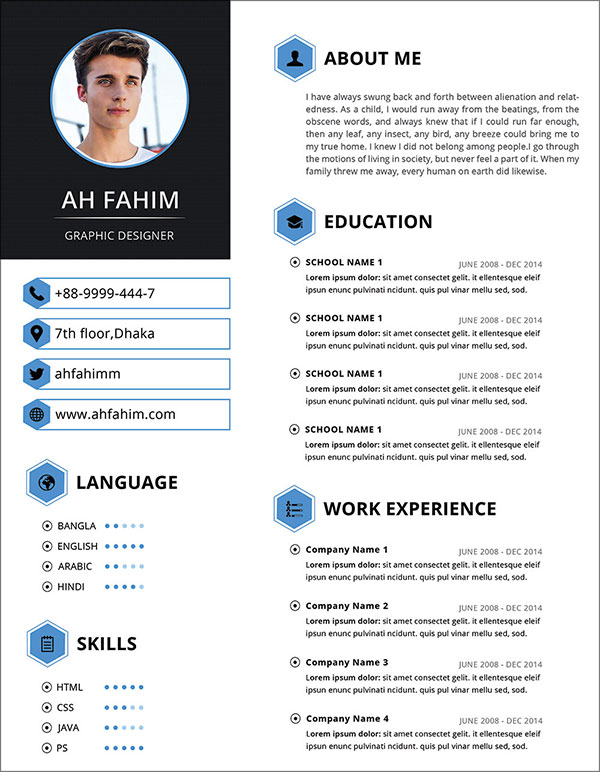 15. Free CV/ Resume Template In PSD & Ai For Web Developers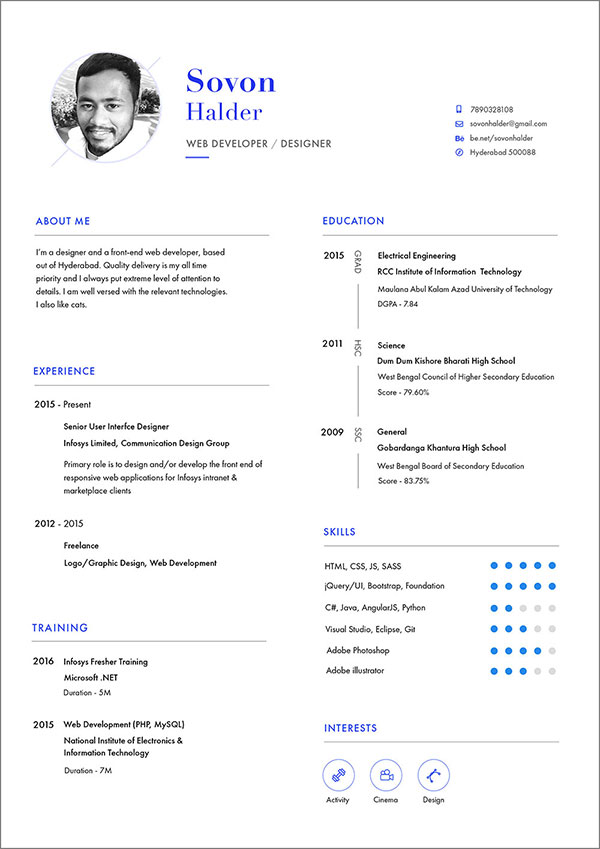 16. Free PSD Resume Template & Cover Letter For PHP & WordPress Developer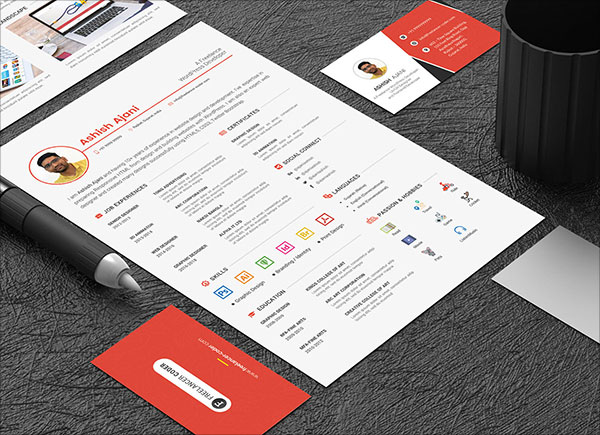 17. Free Graphic Designer Resume In PSD Format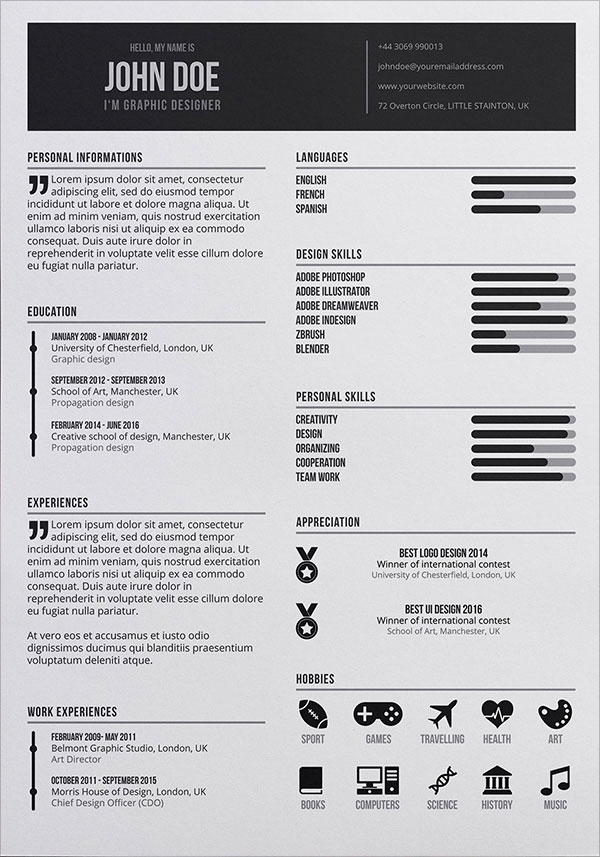 18. Free PSD Resume Template for Web Developers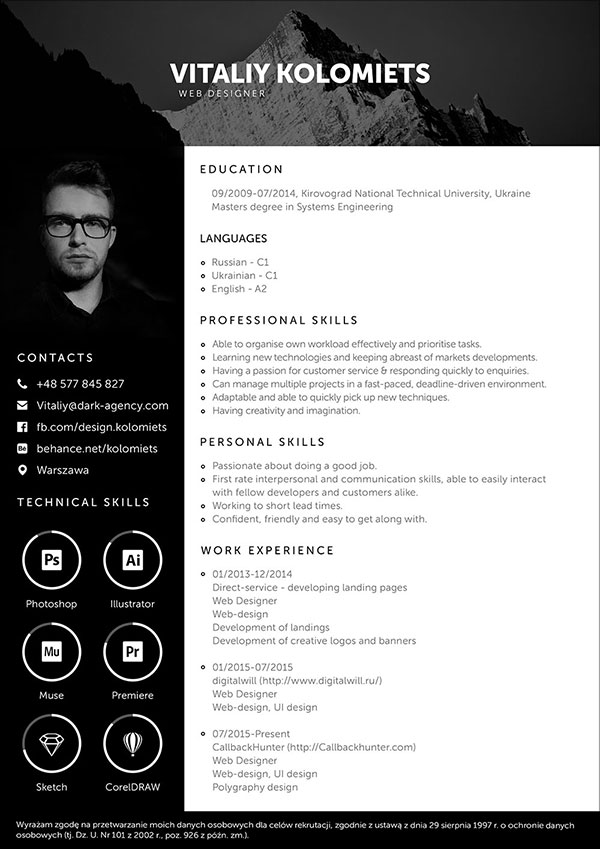 19. Free Professional Resume (CV) Design Template PSD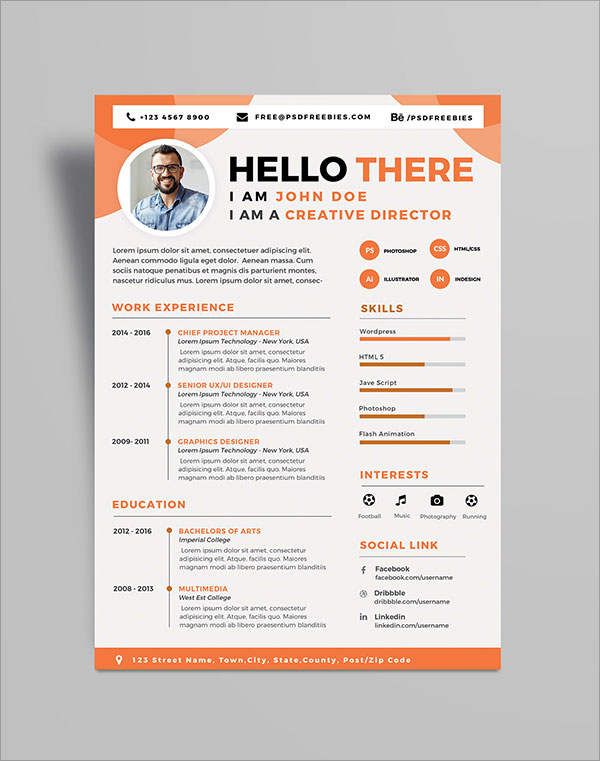 20. Free A4 Material Resume Design Template In PSD, Ai & INDD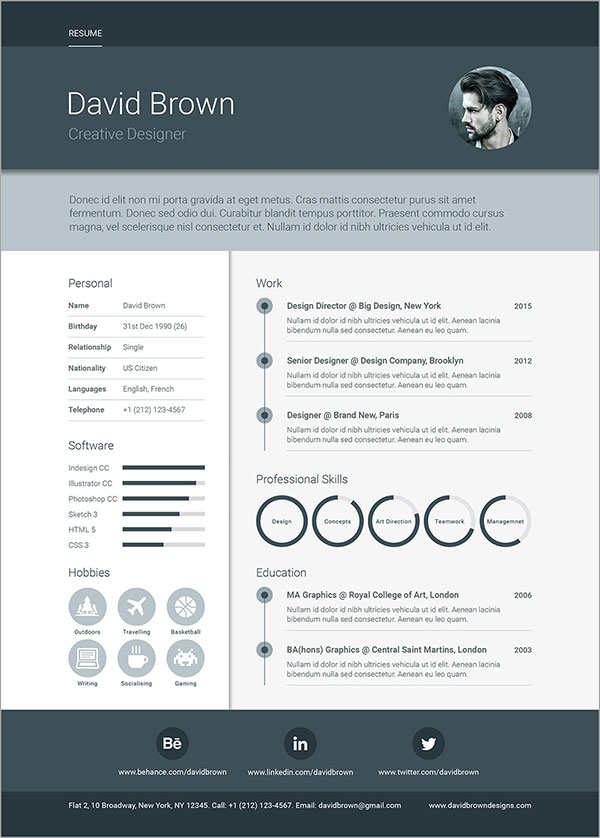 21. Free Professional Resume Template For Managers & Directors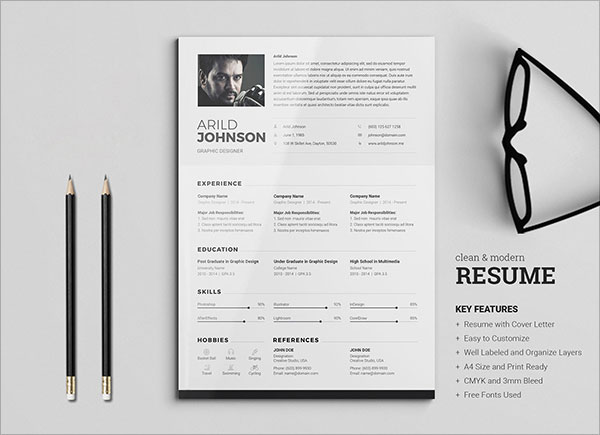 22. Free Beautiful CV Template For Business Analyst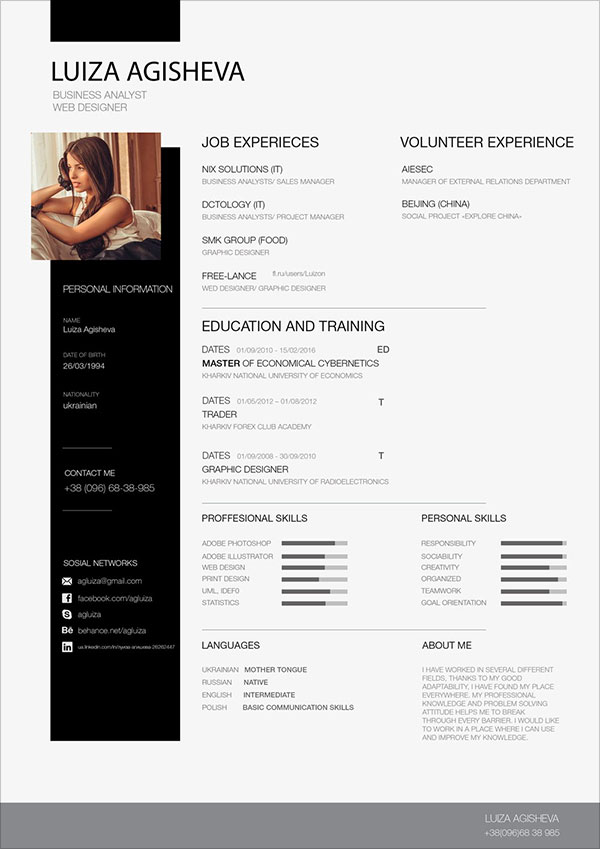 23. Free Modern CV Template In PSD For Web Designer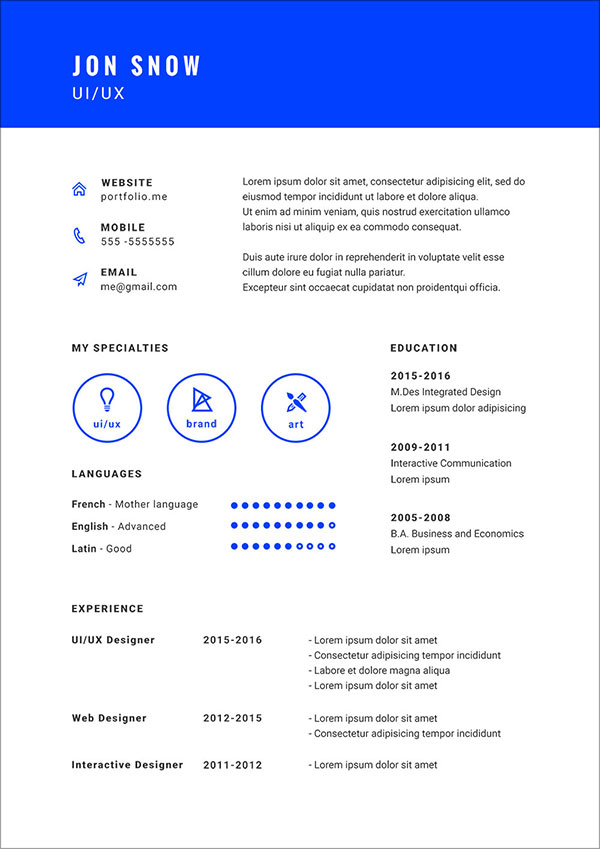 24. Free Old Style CV/ Template In PSD Format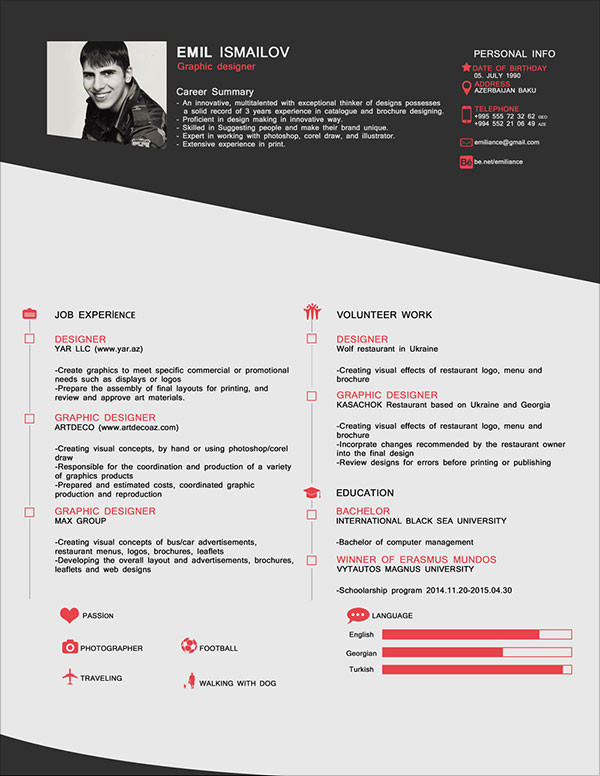 25. Free PSD CV Template For Front Desk Officers & Customer Service Professionals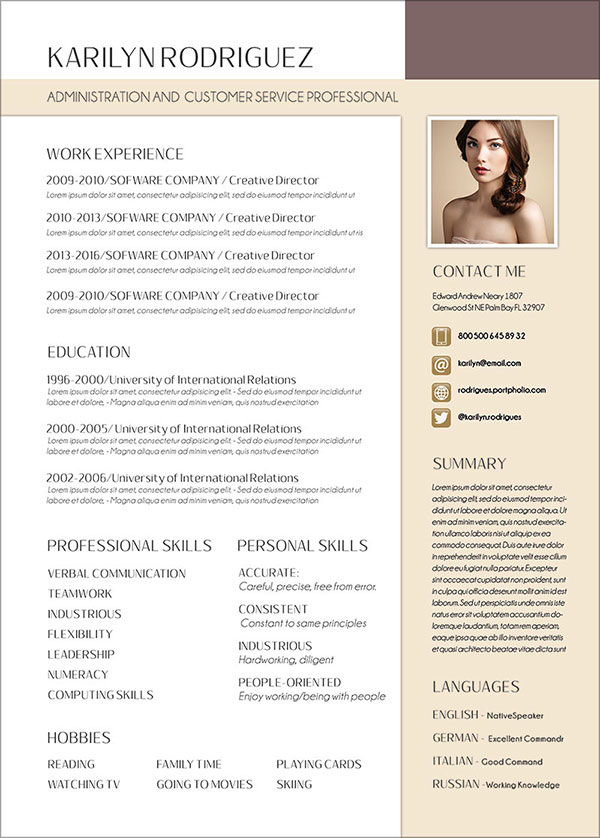 26. Free Creative Resume CV Template For Illustrator & Graphic Artist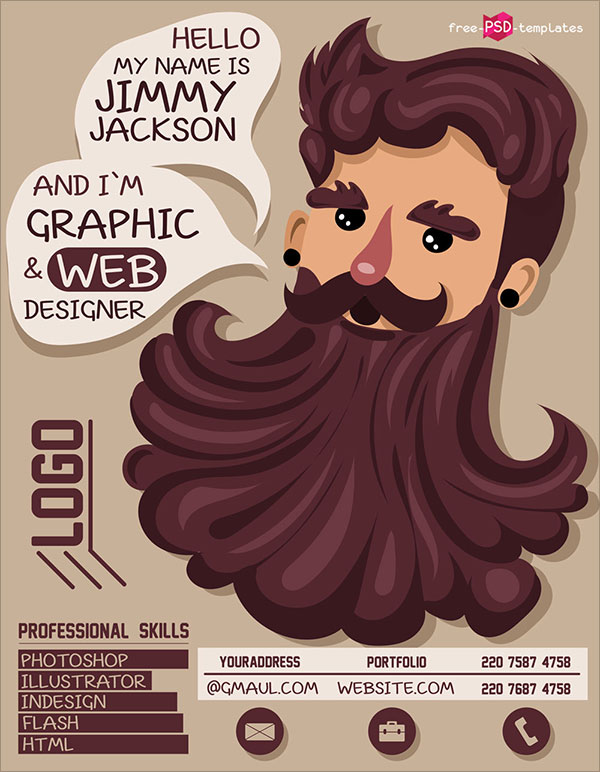 27. Free Professional Resume/ CV Template & Cover Letter For Creative Director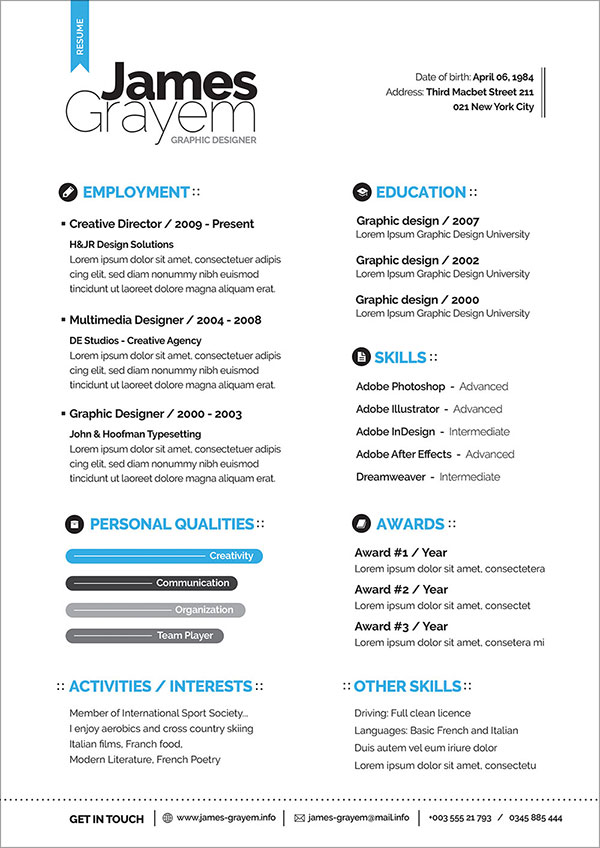 28. Free Clean Resume Template & Cover Letter In Word, PSD, PPTX & EPS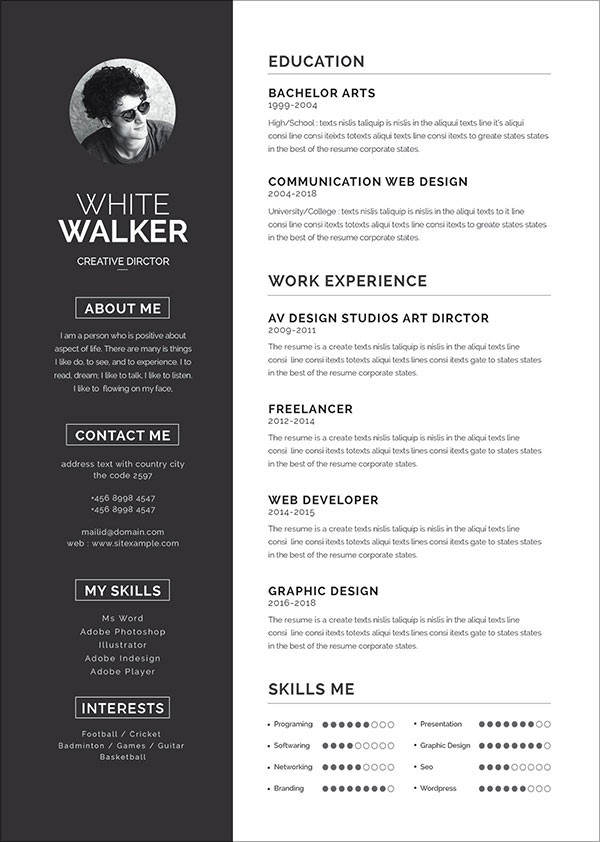 29. Free Professional Resume Template & Cover Design In INDD, PSD, Ai & Word DOCX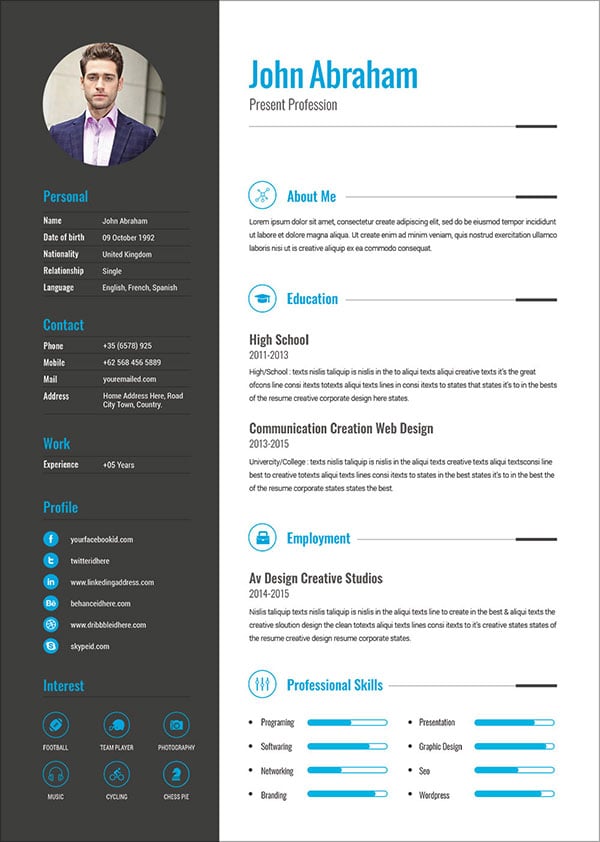 30. Free Clean Resume Template In PSD for Graphic Designers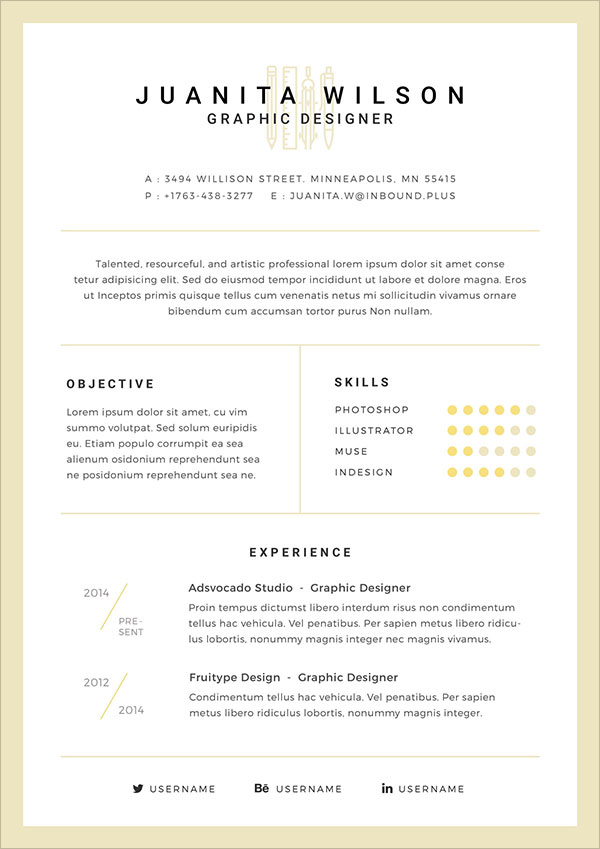 31. Free Professional Resume Template In DOC, PSD & Ai Format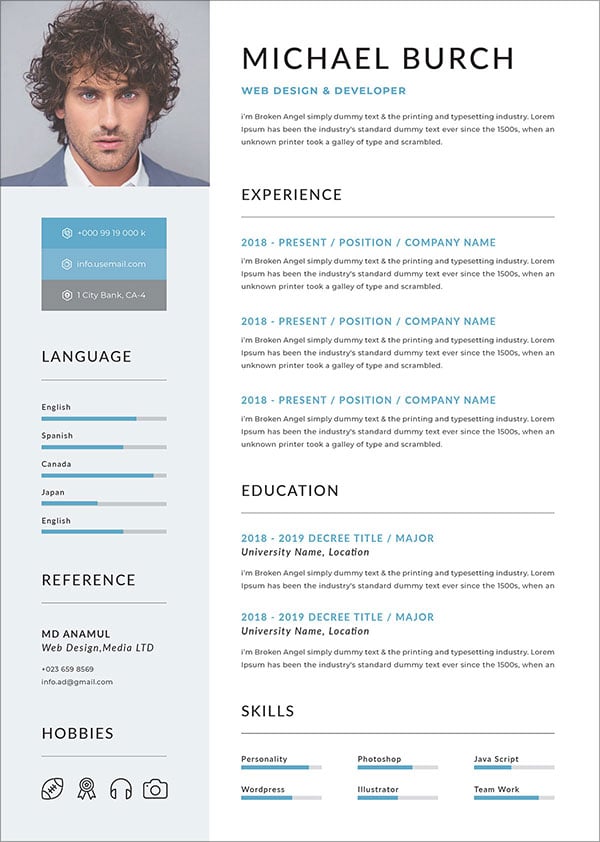 32. Free Clean Resume/ CV Template PSD for PHP Developer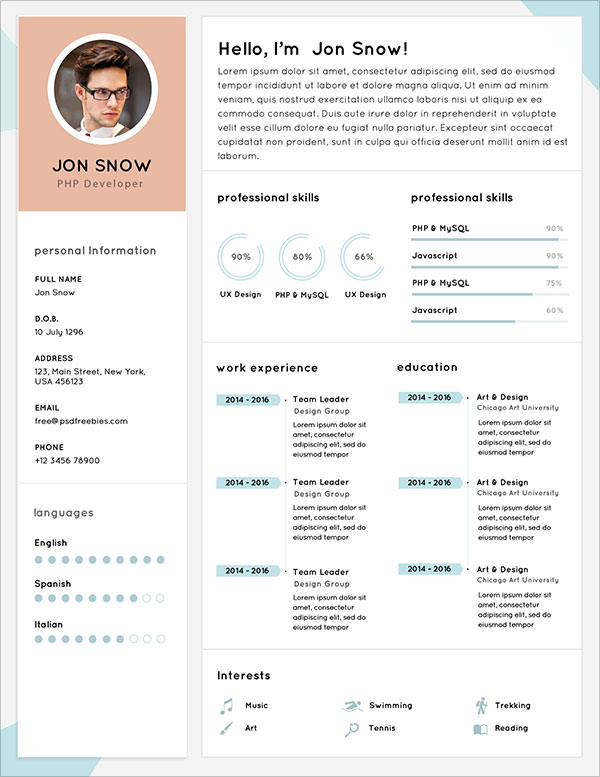 33. Free Elegant CV Template In Word PSD & Ai Format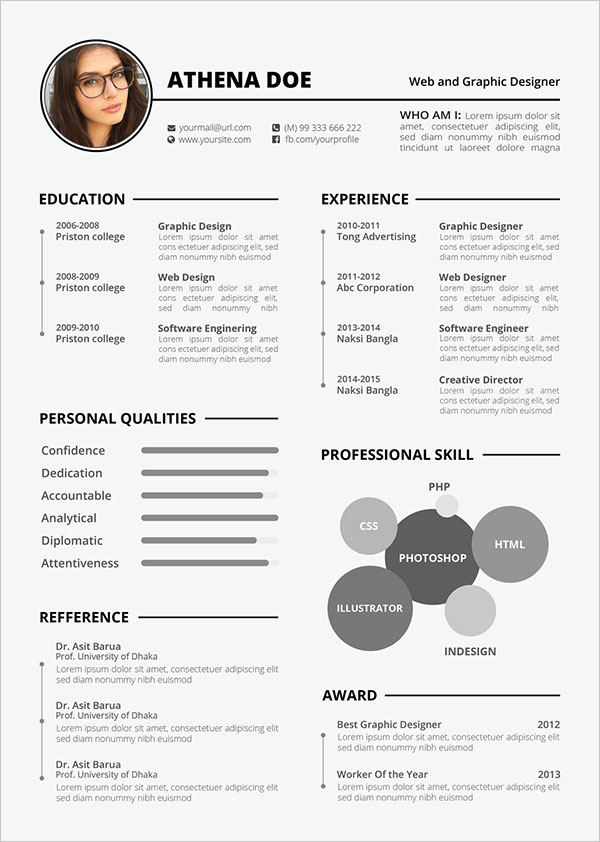 34. Free Stylish Resume & Cover Letter Template In PSD Format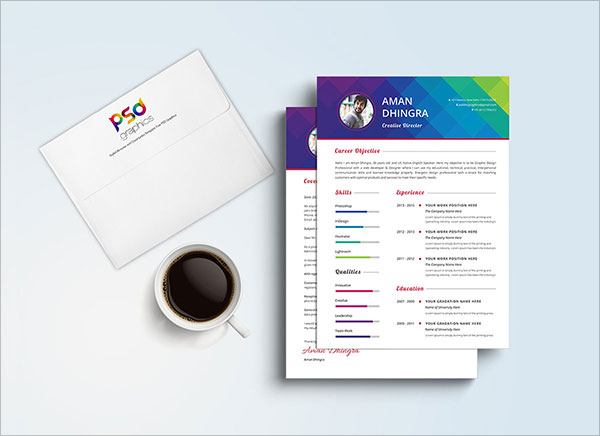 35. Best Free Modern Resume Template In PSD Format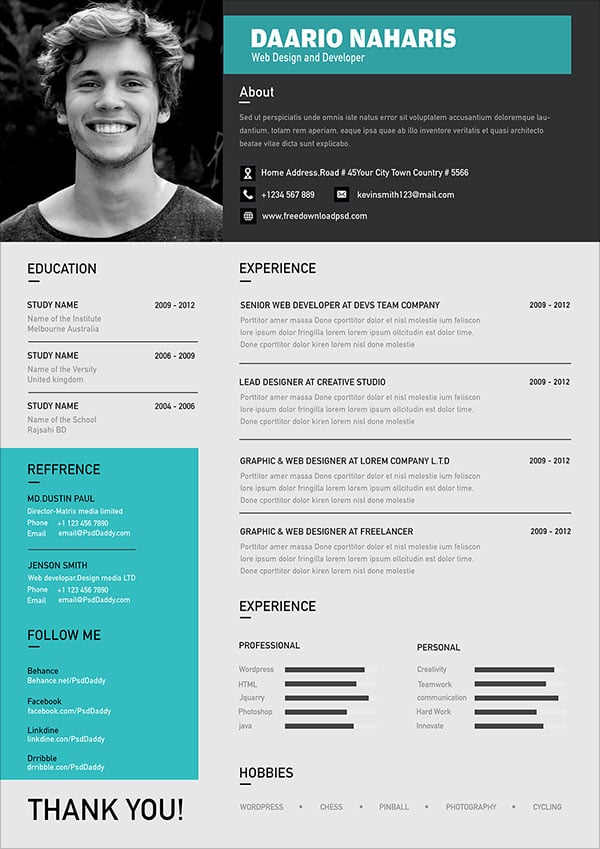 36. Free Professional CV Template & Cover Letter for Graphic Design & Marketing Executives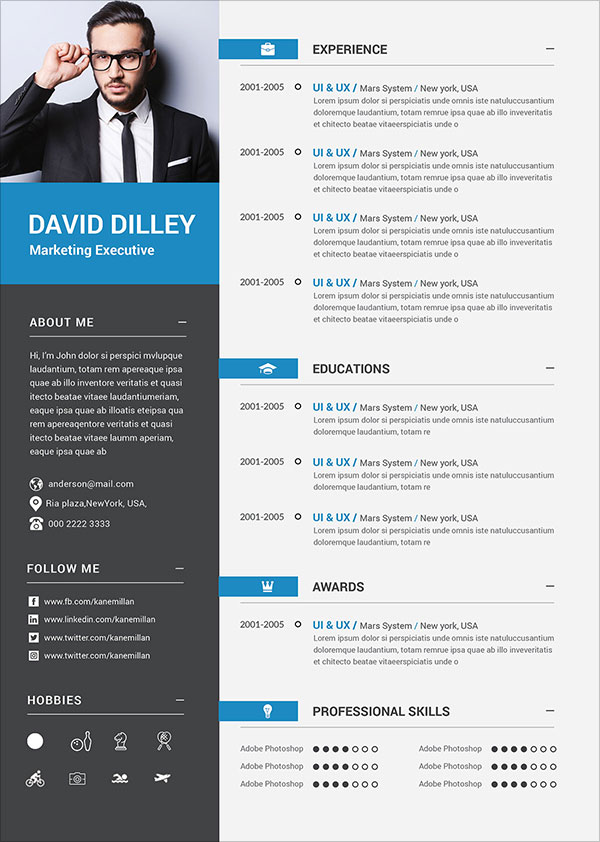 37. Free Simple Resume Template For Web Developers In PSD Format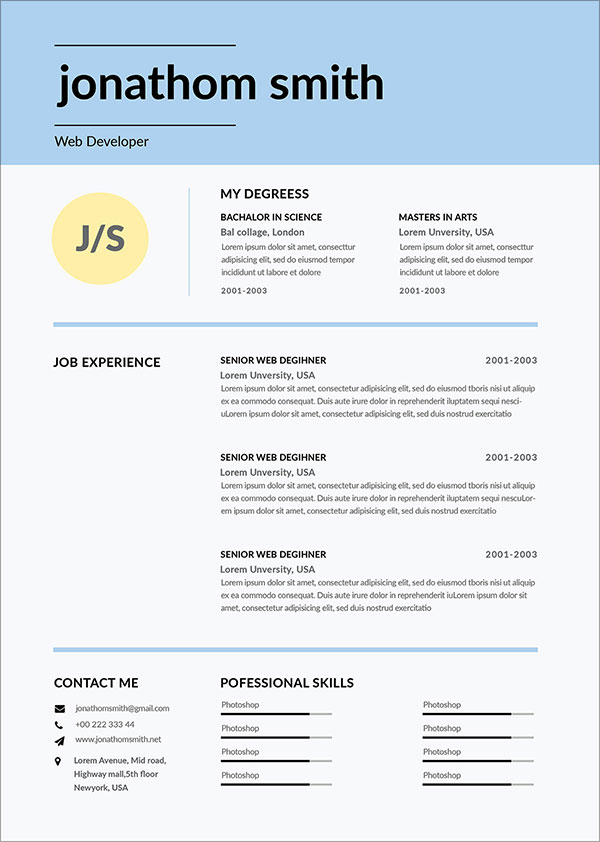 38. Free PSD CV Template For Web & Graphic Artist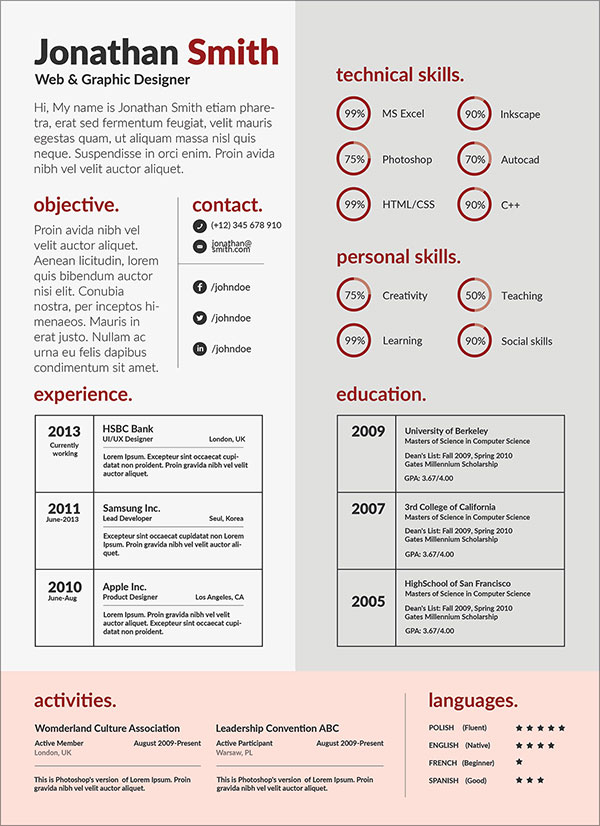 39. Free PSD Resume CV Template for Webmasters & Front End Developers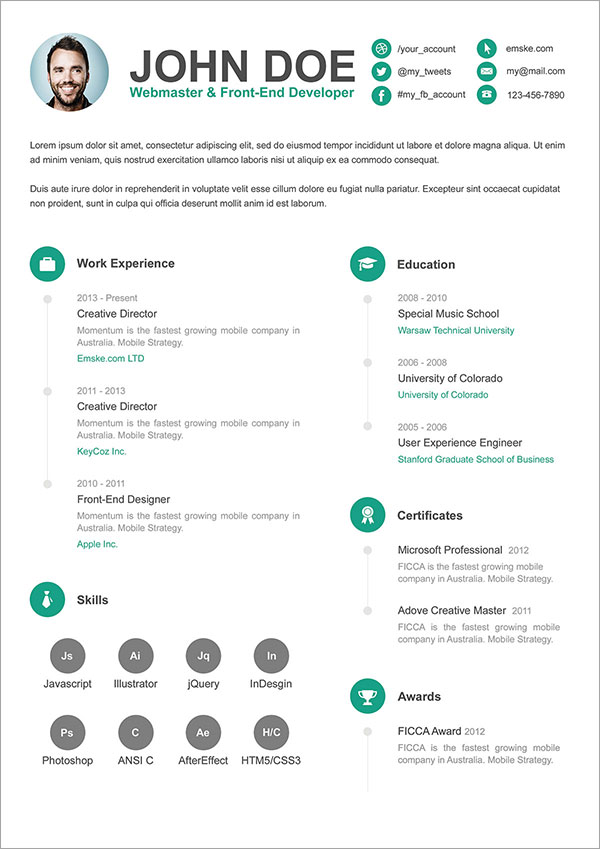 40. Free Professional Resume Template PSD For Graphic Designers & Seo Specialist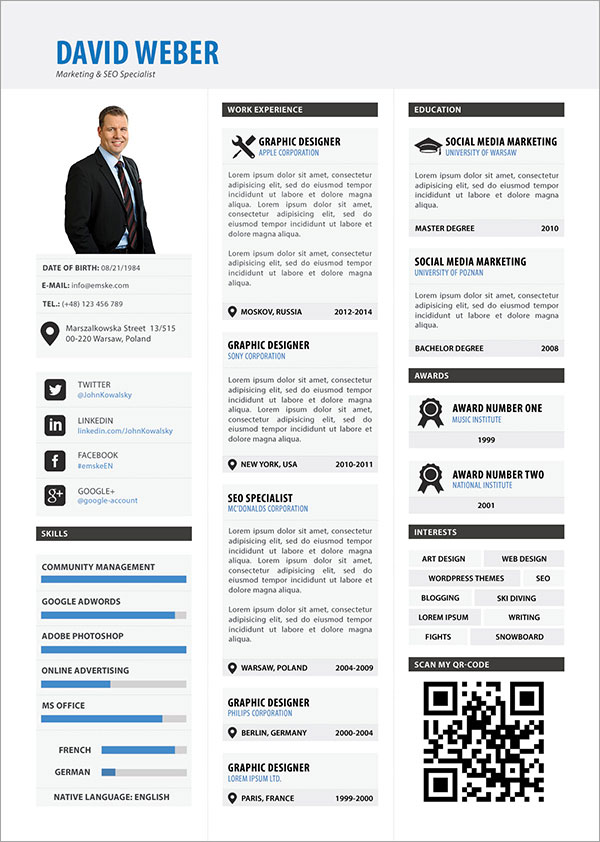 41. Free Modern Resume Template Cover Letter & Portfolio In PSD for Web Designers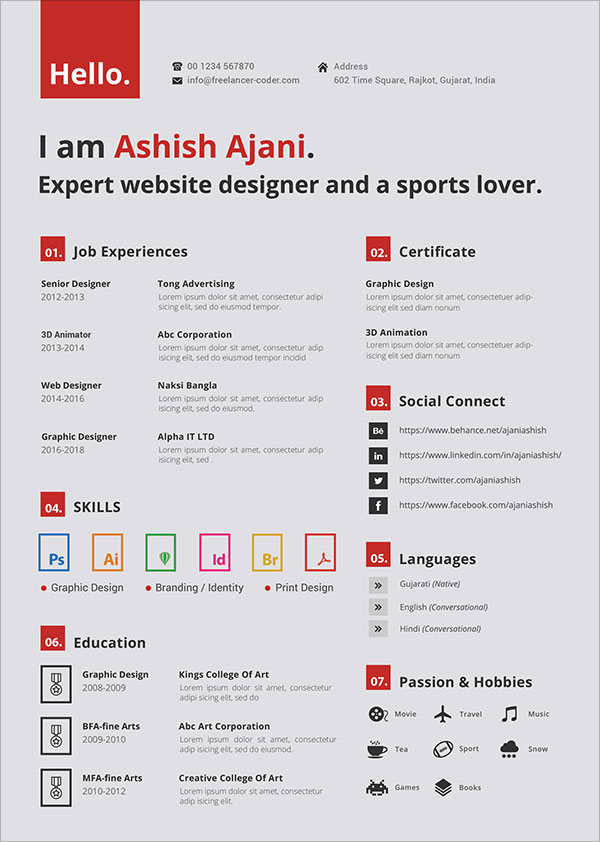 42. Free Minimal CV Resume Template In Word, Ai & PSD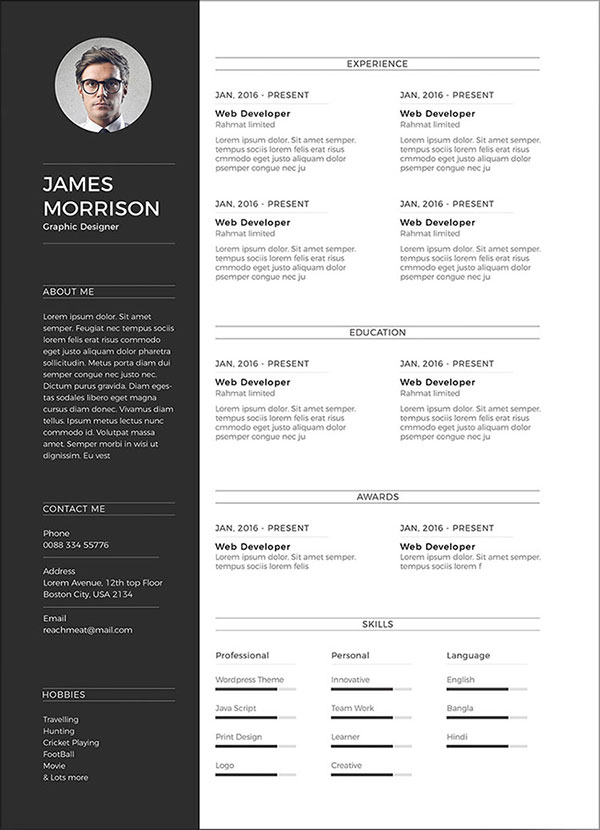 43. Free Simple Resume Template In Photoshop PSD Format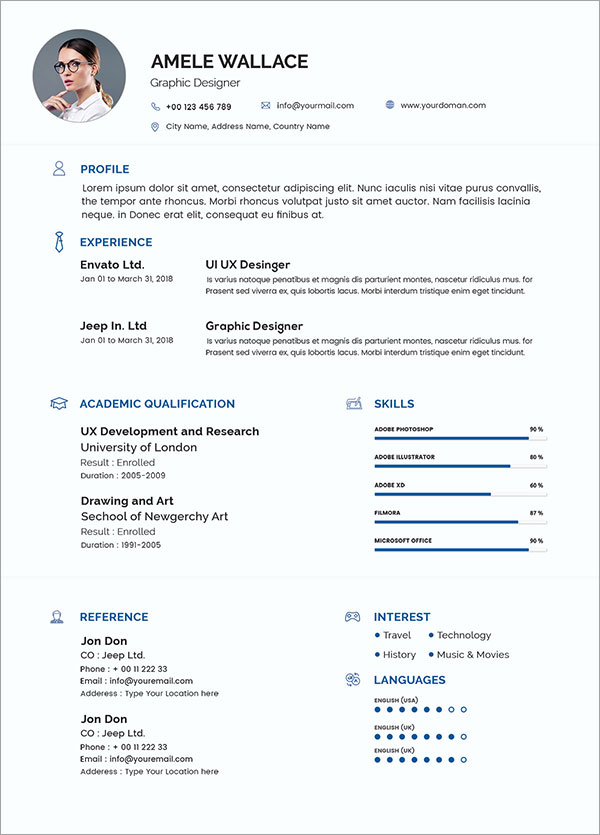 44. Free Unique Resume Template & Cover Letter PSD for Developers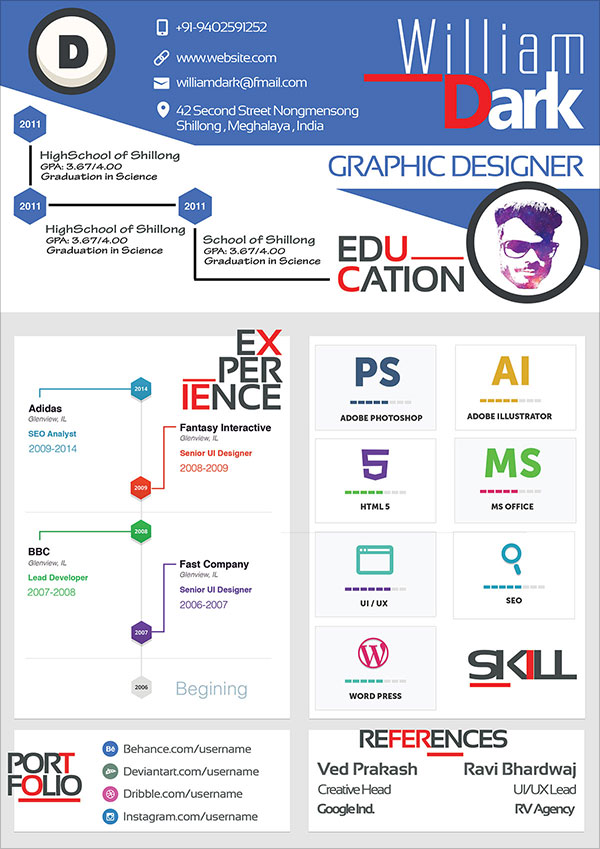 45. Free Clean & Professional Resume With Cover Letter PSD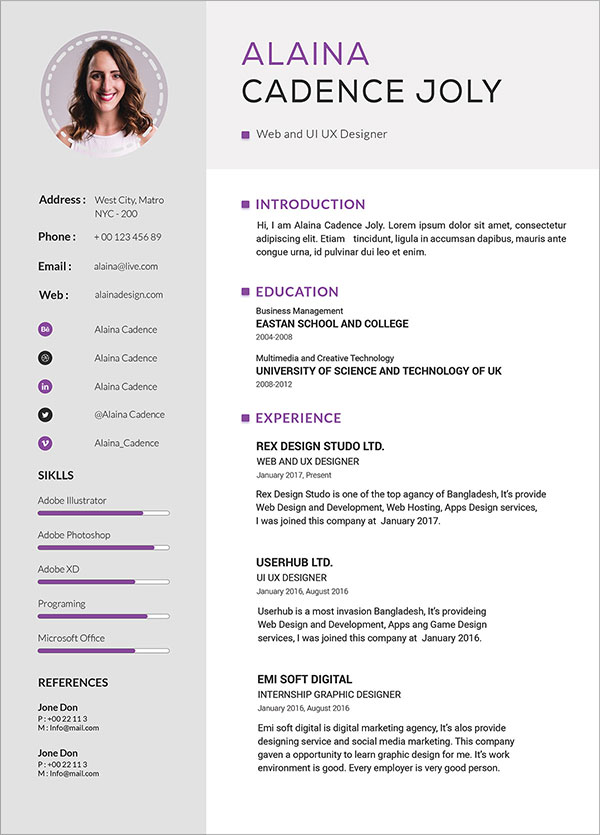 46. Free Clean Resume Template in PSD, Ai & INDD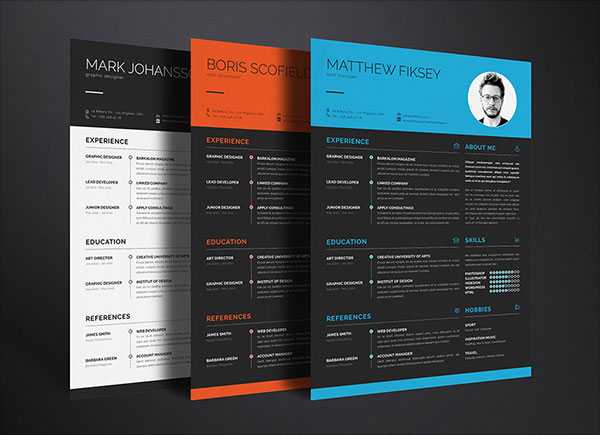 47. Free Resume/ CV & Cover Letter Template In PSD & Ai Format
48. Free PSD Resume & Cover Letter Template Design for Web Designers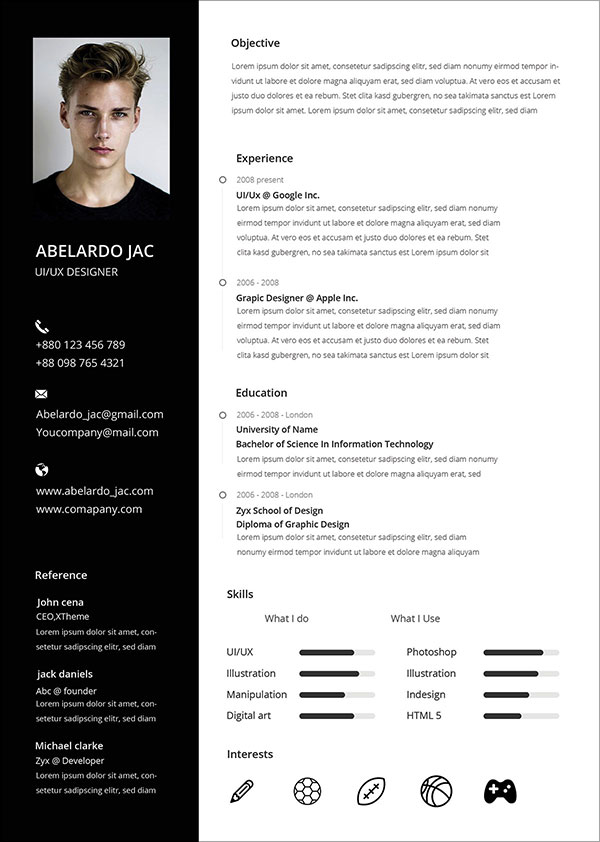 49. Free UI & UX Designer Professional Resume Template in PSD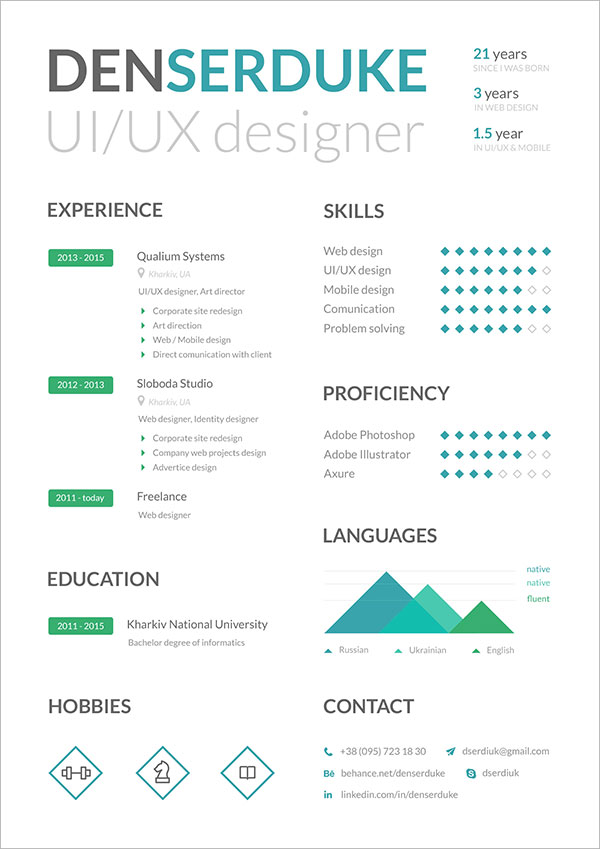 50. Free PSD Resume CV & Cover Letter Template for UI and UX Designer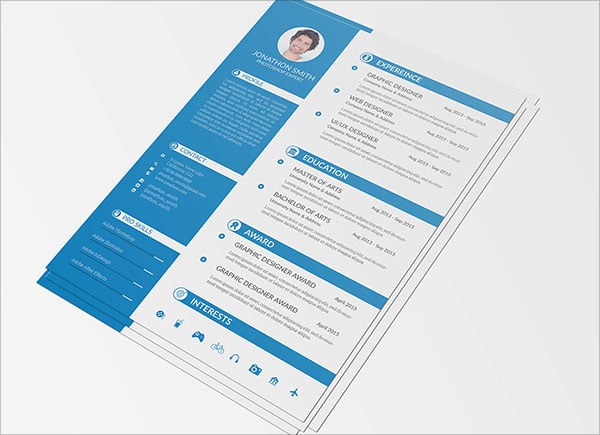 51. Free Clean Resume CV & Cover Letter Template in Word, PSD & Ai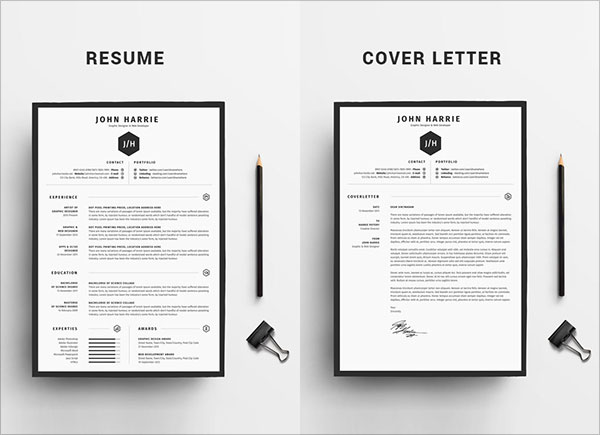 52. Free Resume CV Template in INDD, Photoshop PSD & Word DOCX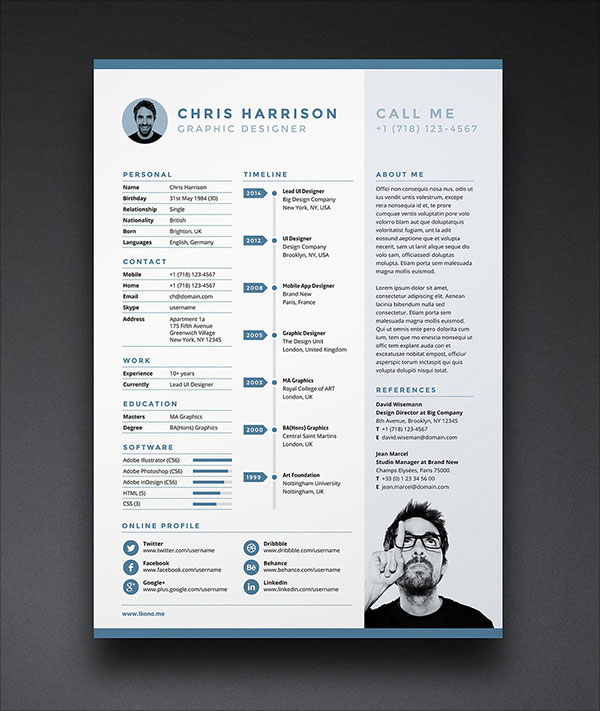 More Resume Templates To download: