Try simplifying things, because the world and life in it_is difficult already in itself, so the more you be an easy-going person the better prospects you will get to see. Calm your strained nerves down and also comfort others. Because at the end of the day it is self-esteem, motivation and experience what counts the most. If you look back into your past and have all those flashes moving back and forth you will notice a heap of errors and mistakes that you committed being on your professional front.
But that does not make you any less or inferior person in any way. Remember, a right thing teaches nothing, it is always those silly mistakes and blunders that teach us a whole lesson. Your present can only be successful if you learn to appreciate your flaws, and when you start working on yourself eventually you see and notice a bigger change in your personality and perspective. This also influences your thinking capacity and work capabilities.
In this way there is an overall impact created and you feel confident in your skin and firmer on your toes. Even being a naive in the start of one's professional career you still have room to grow and expand. Never look back being a patient of pessimism rather keep your eyes should be fixated on the stars while you are grounded. I have seen so many professionals with a very immature appeal and stance. The reason is that they probably did not work much on their aptitude and did no practice what they preached. Anyway, coming towards my today's post which is highlighting 20+ best iPad Pro / E-readers table stands for professionals. These stand are worth having and there are multiple of reasons for that. At first, they will save you from any eye strain or muscle sprain issue. You can sit angular without bending down or nodding down to the iPad's screen. Also the body gets well-adjusted and synced with the stand length and hence it gives a very comfortable user experience. Secondly the different style and colors of the stand could add a vitality to the overall feel/look of the work table/desk.
What do you guys think about this collection? Let us know. We love to read about your feedback. Subscribe us to get the daily design feed. Here we go.
20+ Best iPad Pro / E-readers / Tablet Table Stand Collection for Professionals
1. AboveTEK Retail Kiosk iPad Stand, 360° Rotating for Tablets
Buy from here | Price: $39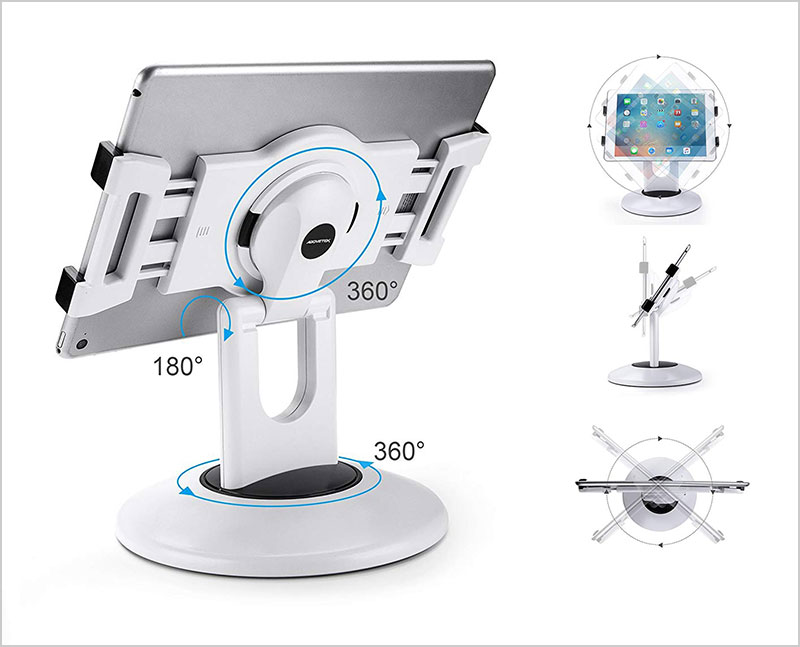 2. Aluminum iPad Stand Holder POS Stand for 7-13 inch iPad Pro Air
Buy from here | Price: $45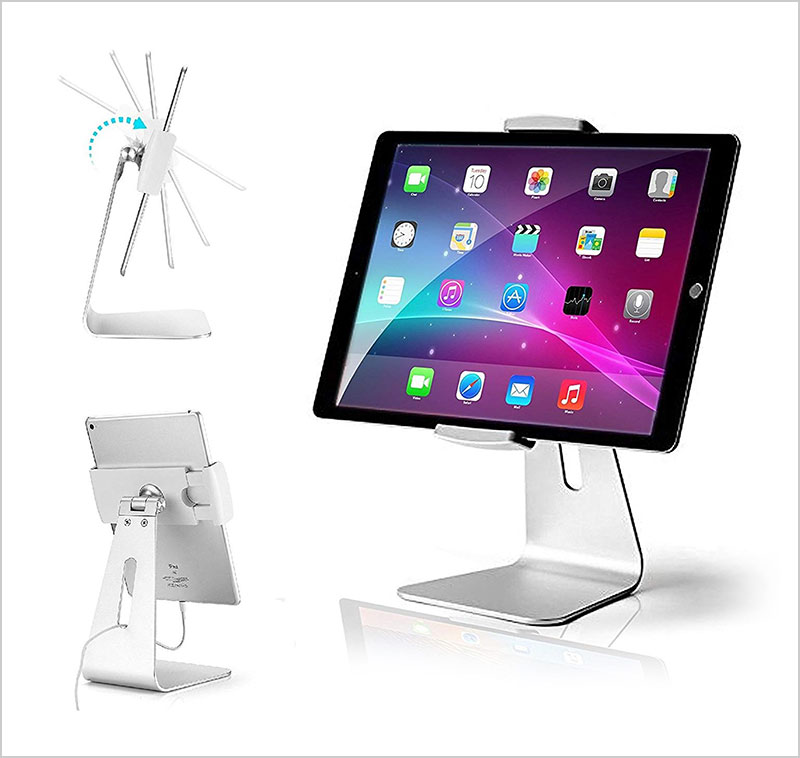 3. 
Adjustable E-reader stand for iPad Pro, designed for professionals and designers
Buy from here | Price: $ 69.95
4. Tablet Holder iPad Pro Stand, 360 Rotatable Aluminum Alloy
Buy from here | Price: $34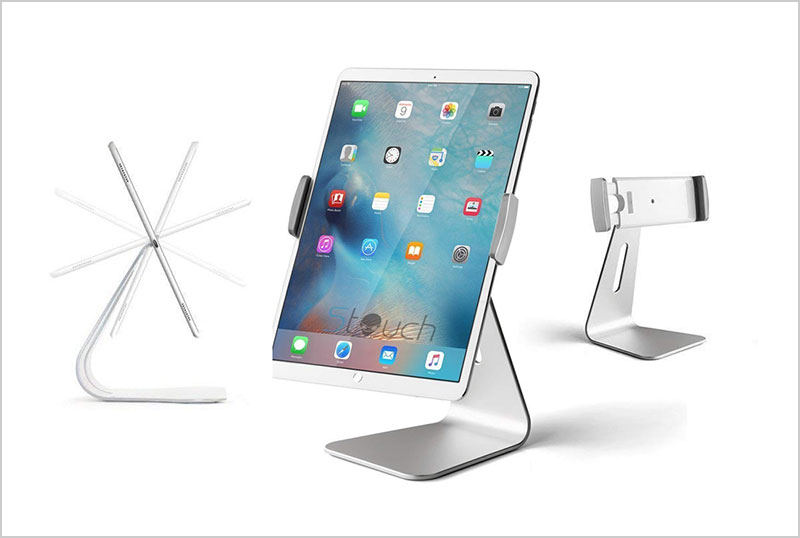 5. Stabile PRO Adjustable iPad Stand Made in USA
Buy from here | Price: $101.99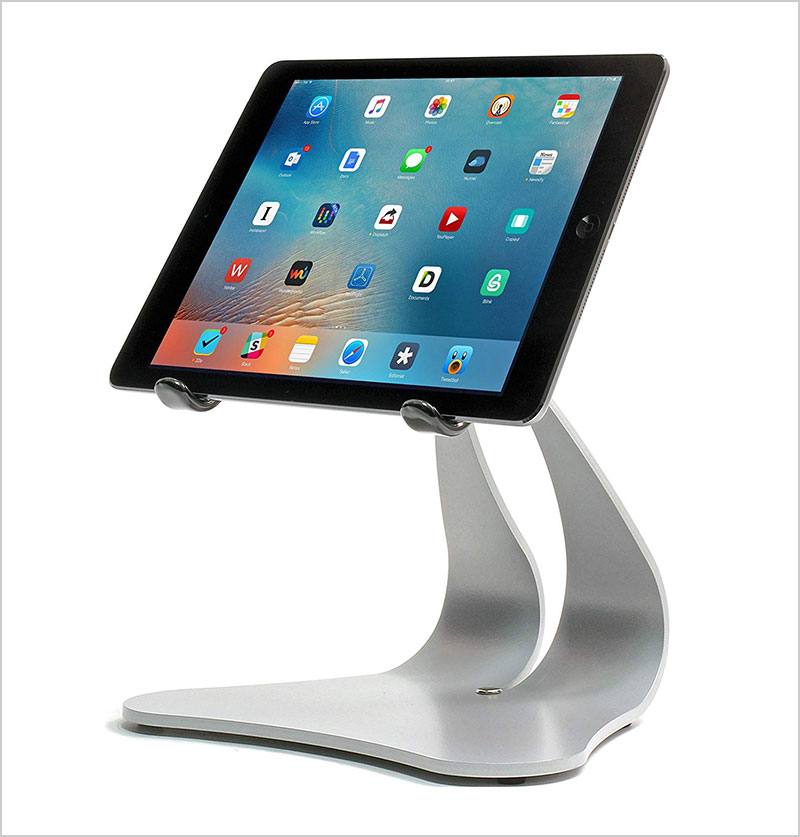 6. Anti-Theft Apple iPad Pro Stand
Buy from here | Price: $58.99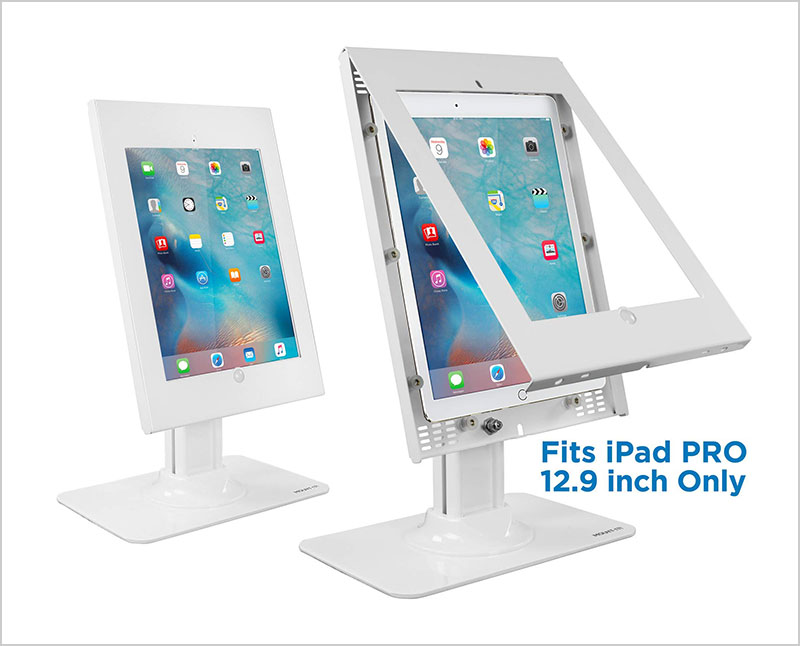 7. Logitech Base Charging Stand – for 12 and 9.7 inches iPad Pro – Premium Aluminum Construction
Buy from here | Price: $99.99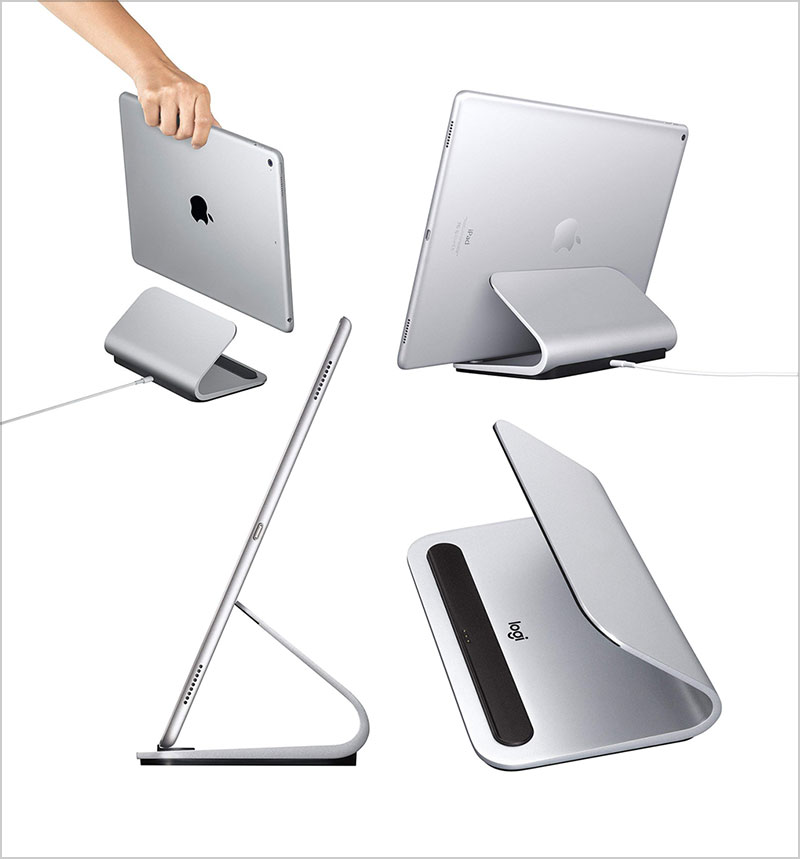 8. 
Anti-Theft Compatible with Apple iPad 9.7, 9.7 Pro Made in USA
Buy from here | Price: $167.37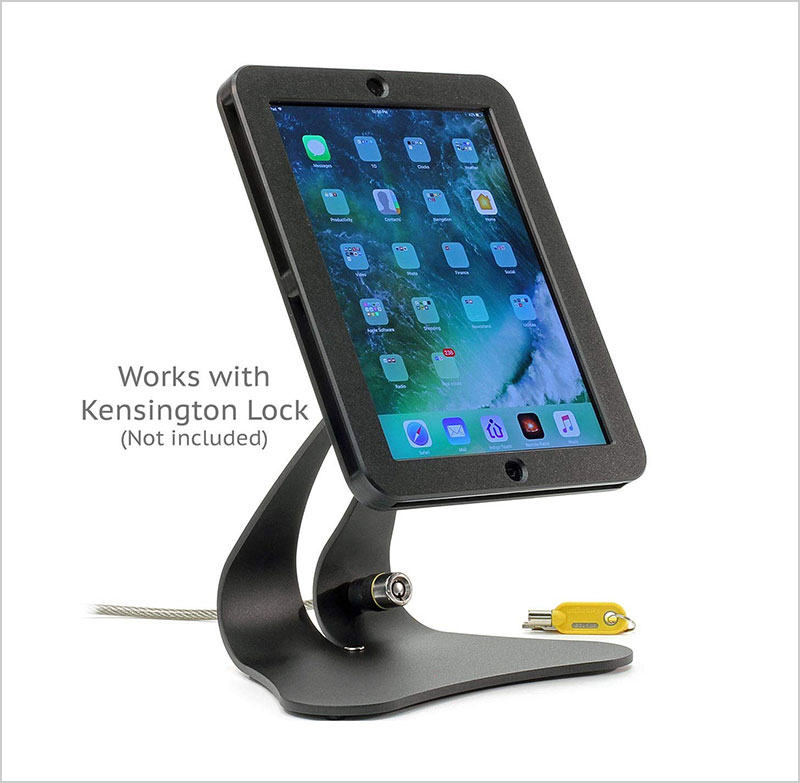 9. 
Tablet Stand Console for iPad Air/iPad Air 2/iPad Pro 9.7
Buy from here | Price: $114.99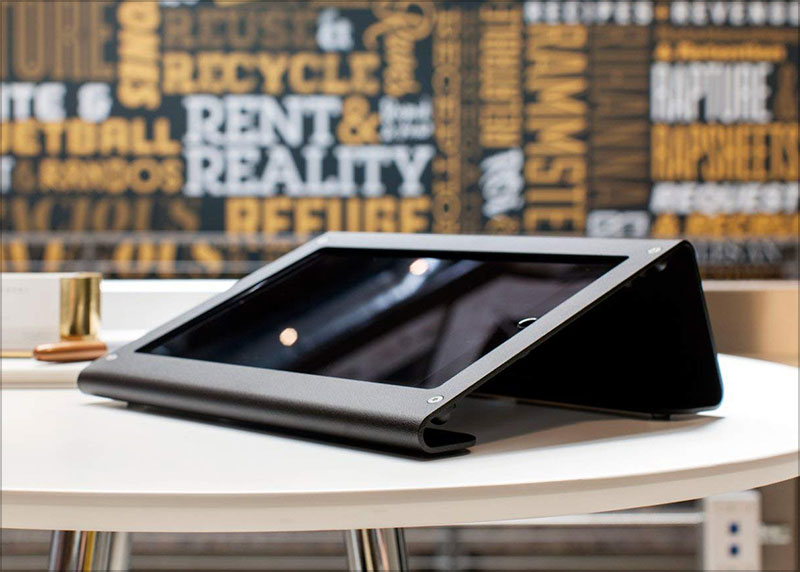 10. 
Tablet iPad Holder Stand with Adjustable Mount for iPad 2017 2018/iPad Pro 12.9/Surface Go/Pro /Pro 3/etc
Buy from here | Price: $27.99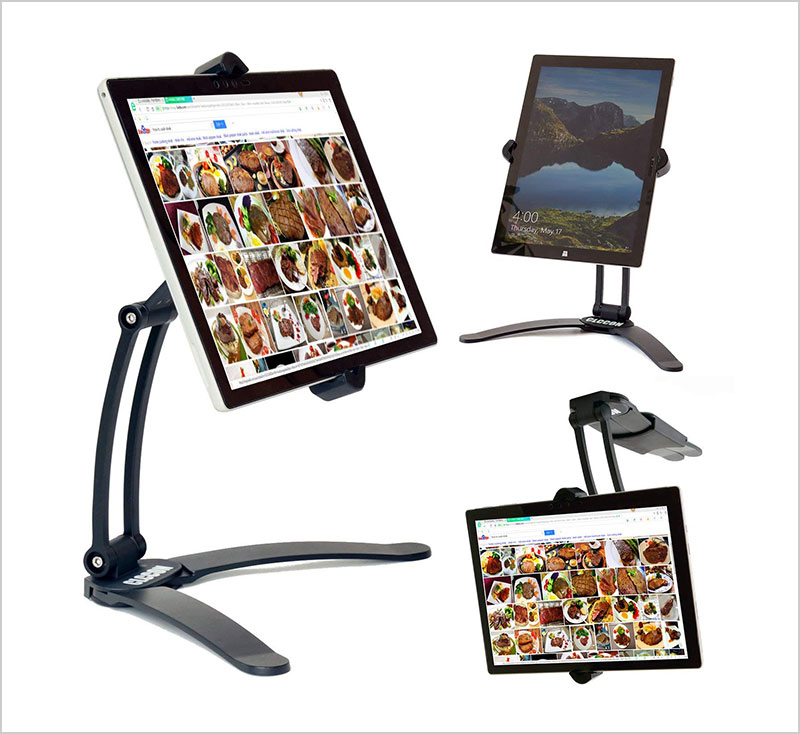 11. 
Table Mount for iPad Pro 9.7″ and iPad Air 2
Buy from here | Price: $99.99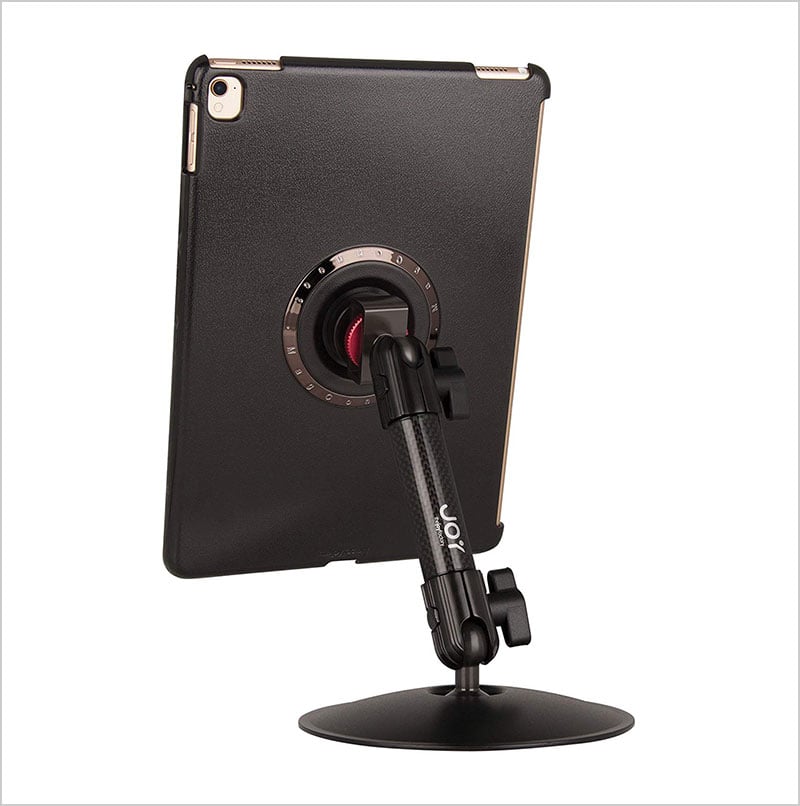 12. Universal Smartphone & Tablet Stand, Aluminum Desk Mount For 7-13 inches tablets
Buy from here | Price: $42.99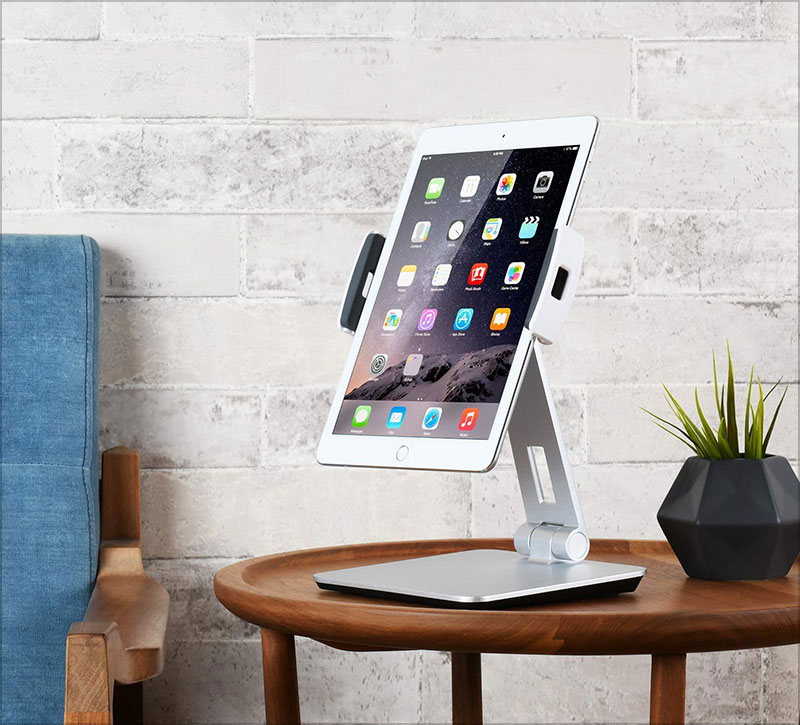 13. Tablet Stand Holder, Multi-Angle Adjustable Aluminum for Microsoft Surface Pro Pro1 Pro2 Pro3 Pro4, 6-12in iPad, Air, Mac & Kindle
Buy from here | Price: $25.99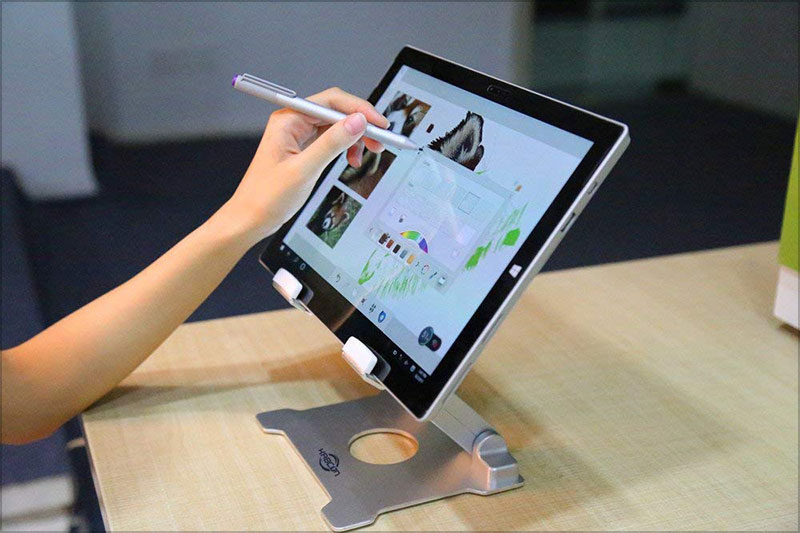 14. 
Desktop Anti-Theft Kiosk & Pos iPad Stand Holder Enclosure with Lock and Key for Tablets iPad, iPad Air, iPad Mini, 9.7 inch iPad Pro
Buy from here | Price: $69.99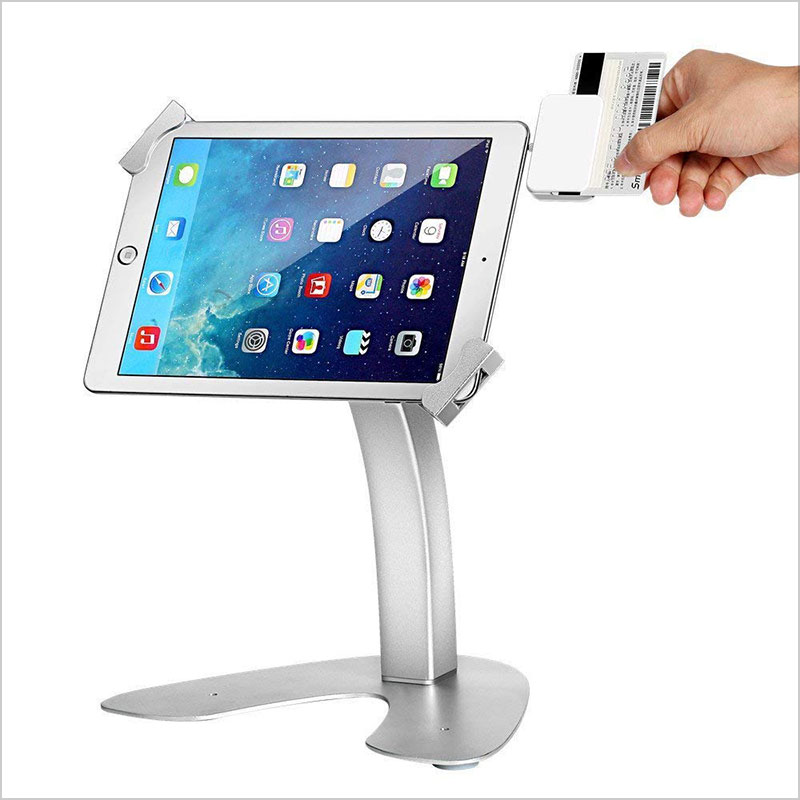 15. 
Zoom Rooms Console for iPad 
Buy from here | Price: $199.00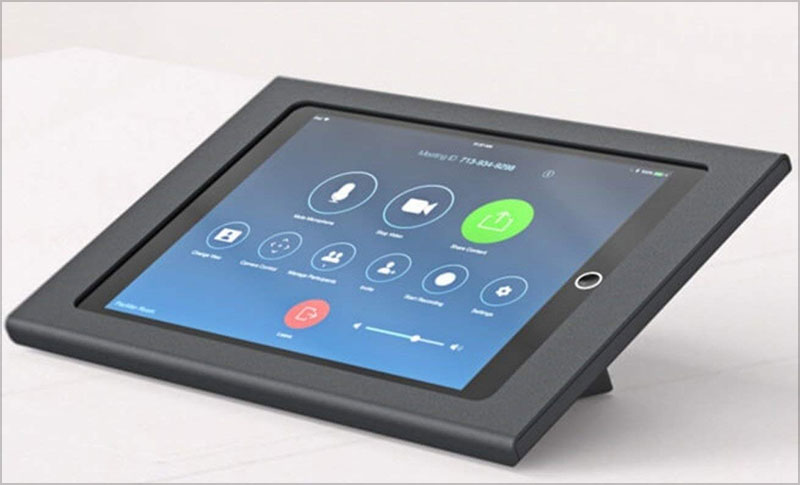 16. L
ong Arm Aluminum Tablet Stand
Buy from here | Price: $39.00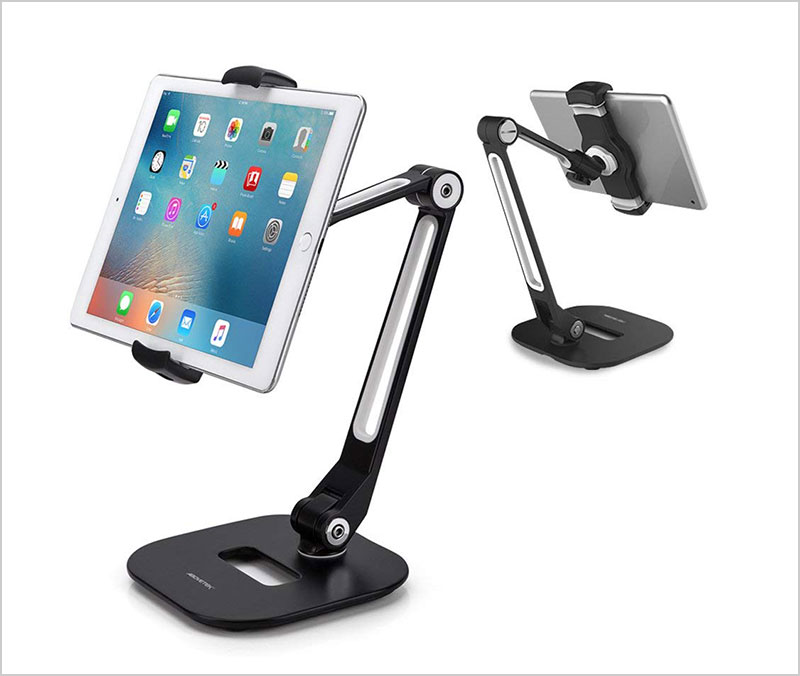 17. 
Universal Security Display Stand for Tablets and Smartphones
Buy from here | Price: $57.93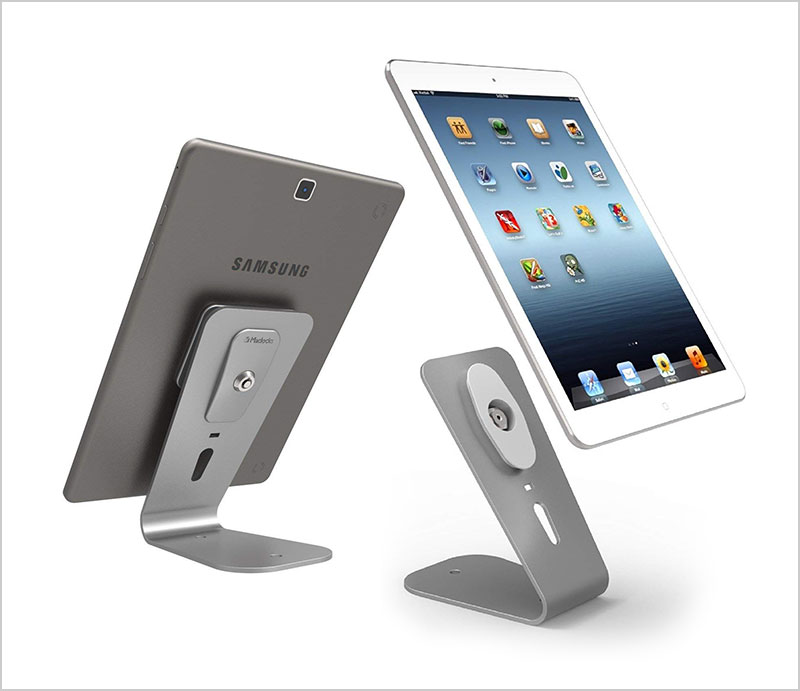 18. 
Mount-It! Tablet Stand for POS and Kiosk Use
Buy from here | Price: $44.99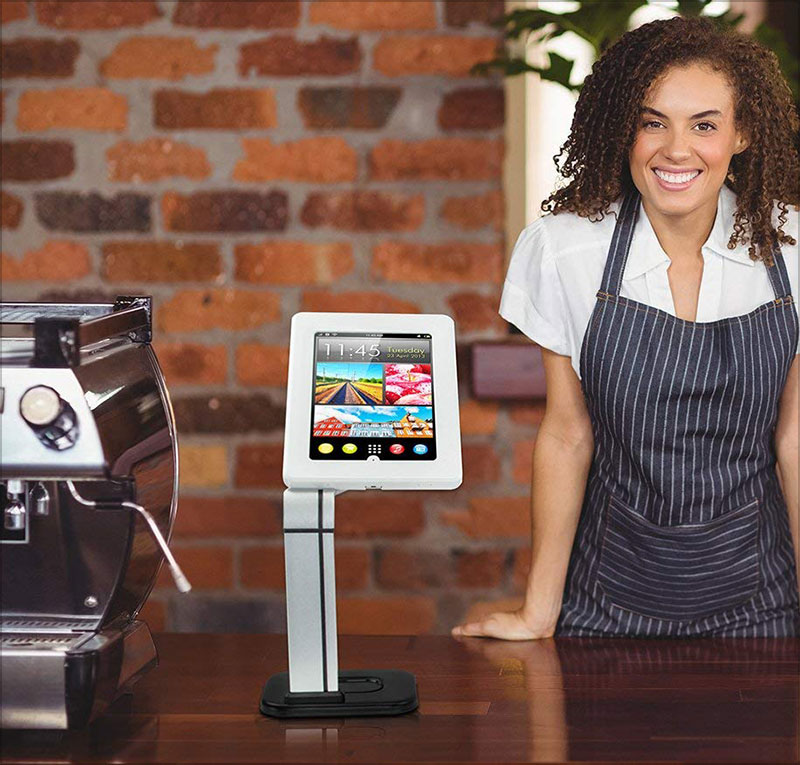 19. 
iPad Stand for Desk
Buy from here | Price: $35.99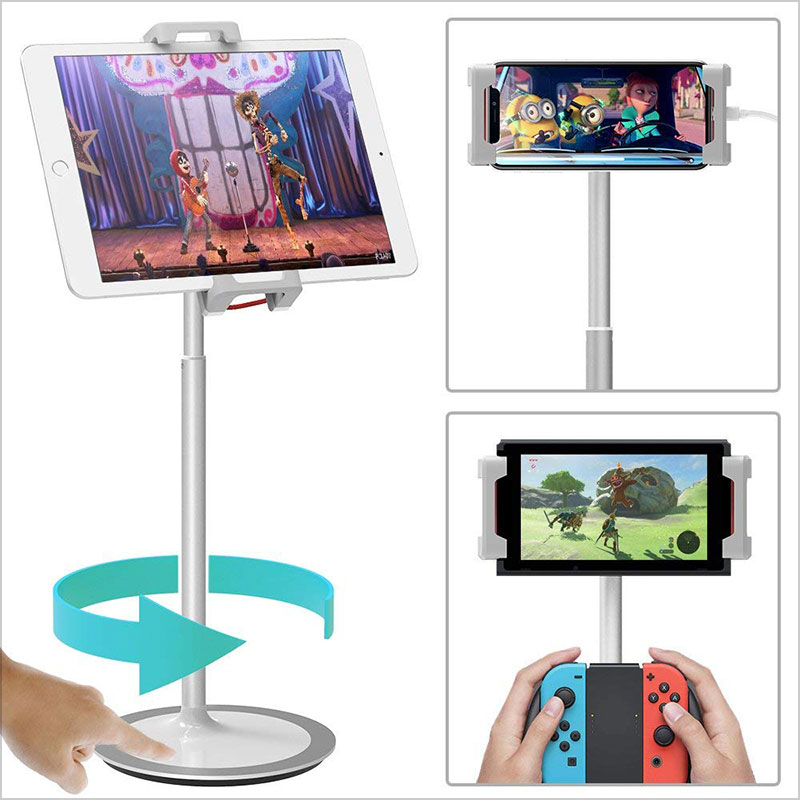 20. iPad Pillow with Adjustable Angle Control for iPad Air, iPad mini, iPad Pro
Buy from here | Price: $43.99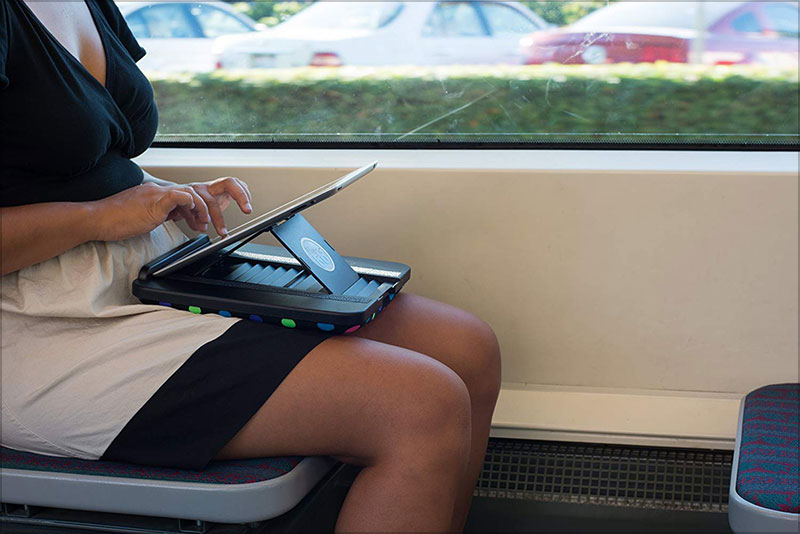 21. Portable Adjustable Laptop Tablet Stand for iPad and Laptop
Buy from here | Price: $75
Recommended Posts: