Hello everyone, here we are yet again bringing before you something top-notch, something that you must be wondering about and something you would love to buy. Well without wasting any time we would like to let you guys know that down here you can figure out which Apple Watch band is a fit for you. Here are many options available. So whatever band color suits you, your mood or maybe your skin tone you can buy it for yourself. Also these bands are not very expensive so you can get multiple of them for sure. To be honestly, I myself would love to get 3 for myself so I can even gift any of them as birthday present to my best friend or maybe to one of my siblings. How do you like this idea?
Check out these 20 most stylish Apple Watch series 4 Bands / Straps, these include the type of leather, sport, Nike, gold, black & white. Here is a little guide to make you know which color might reflect your personality. Be very wise while you choose what you wear because this way you build up an impression among your friends and colleagues & your style statement should be powerful and intimidating.
Well if you are really a sophisticated person and you mostly like to have high tones on yourself then a gold strap will give an oomph to your personality. If you are a designer or an artist who likes to look professionally graceful then black & white strap will be just the best option for you. Sportsmen and athletes can blindly go for sport and Nike straps because they look vigorous and really dynamic. For more chic and spectacular look you can choose the leather option in straps, leather looks classy and will give your personality a certain boom. This is all for today folks.
How did you like this collection? Give us your feedback and also let us know what more you are thinking about so we can bring that up for you all. Stay tuned for some amazing surprises coming your way guys. Here we go.
20 Most Stylish Apple Watch Series 4 Bands & Straps | Leather, Sport, Nike, Rose Gold, Black & White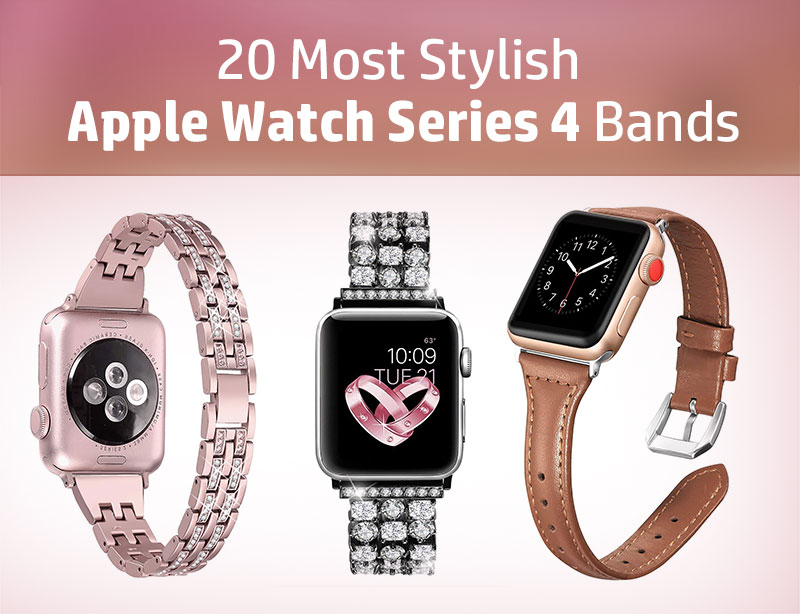 1. Stainless Steel Apple Watch Band Women (38mm & 40mm) Series 4 – 3 – 2 – 1
Buy from here | Price: $27.99
2. Rose Gold Apple Watch Series 4 40mm, Series 3/2/1 38mm, Women iWatch O-Link Band 
Buy from here | Price: $29.99
3. Metal Jewelry Bracelet Bangle Wristband for Apple Watch Series 4 3 2 1
Buy from here | Price: $26.99
4. Replacement Apple Watch Bands 38mm 42mm for Series 4 3 2 1
Buy from here | Price: $18.99
5. Leather Bands for Apple Watch 38mm 40mm Nike+ Series 4 3 2 1
Buy from here | Price: $14.99
6. Metal Jewelry Apple Watch Band 38mm 40mm Series 4, Series 3, Series 2, Series 1, Diamond Rhinestone
Buy from here | Price: $19.99
7. Leather Bands Apple Watch Band Series 4 40mm, Series 3 2 1 38mm
Buy from here | Price: $19.99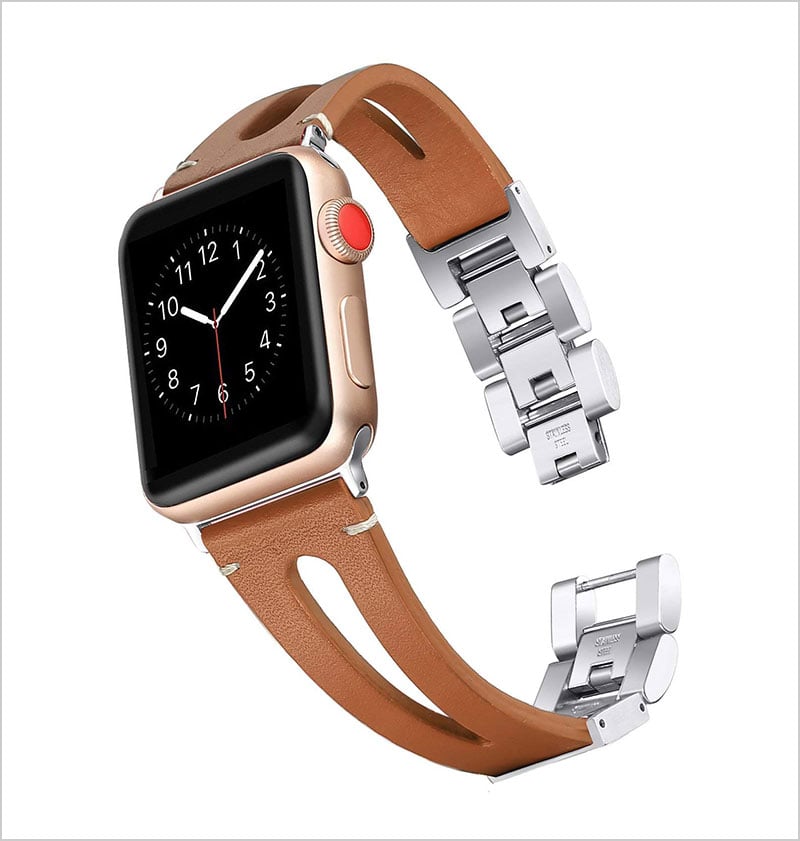 8. Shamrock Link with Diamond  Apple Watch Band 38mm 40mm Series 4, Series 3, Series 2, Series 1 for  Women & Girls
Buy from here | Price: $26.66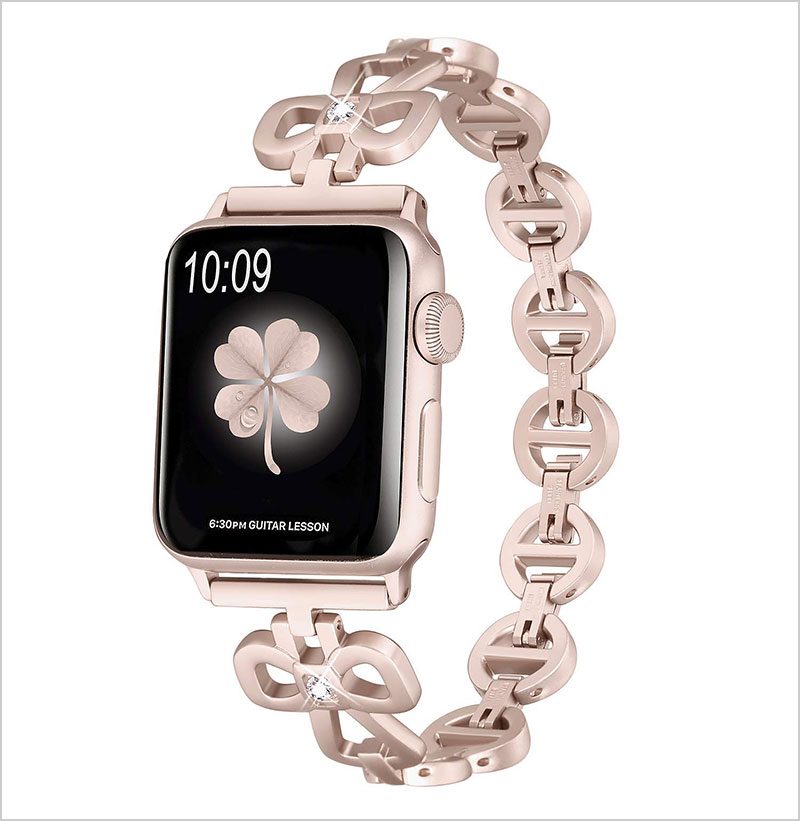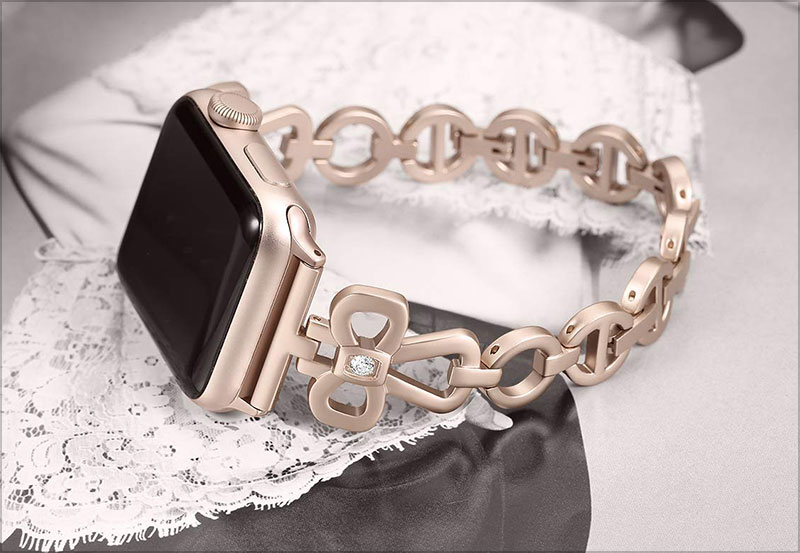 9. Replacement Band for Apple Watch 38mm 40mm for Women
Buy from here | Price: $26.66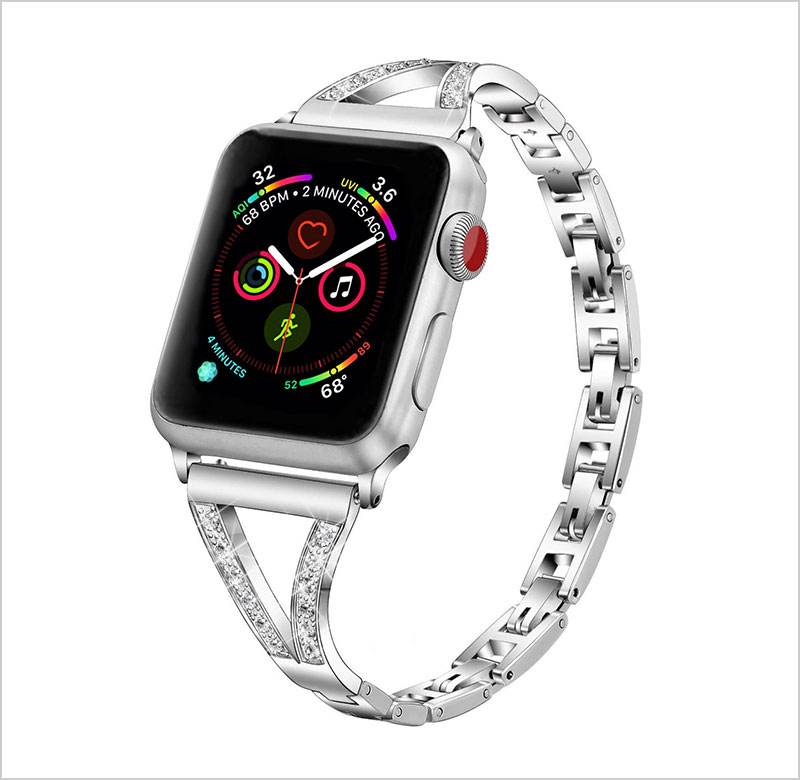 10.  iWatch Fashion Beaded Bracelet Apple Watch Strap for 38mm 40mm Series 4, Series 3, Series 2, Series 1
Buy from here | Price: $14.98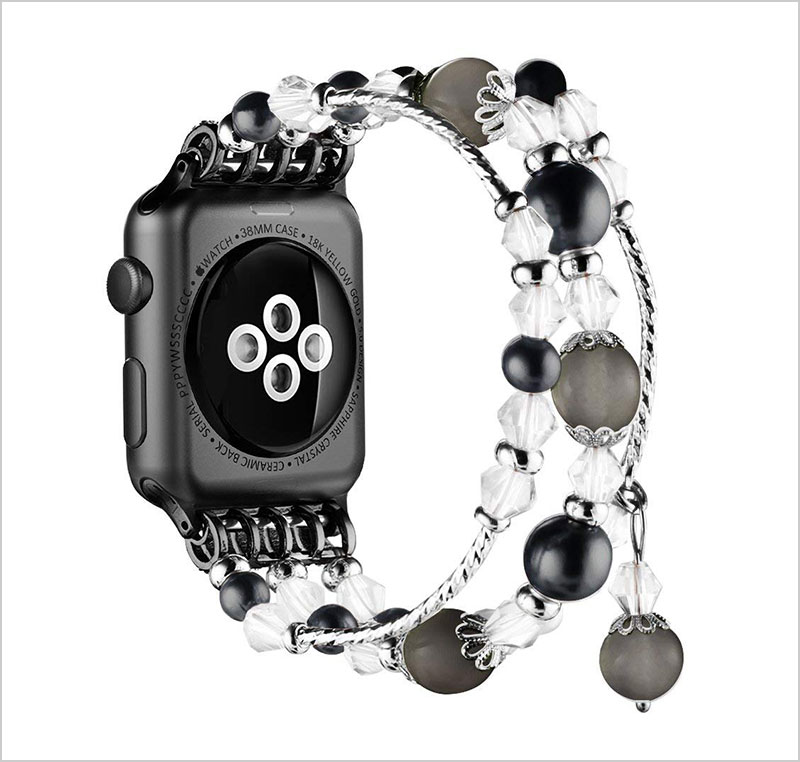 11. Cuff Bangle Bracelet Stylish Apple Watch Bands for Girls & Women All series
Buy from here | Price: $25.99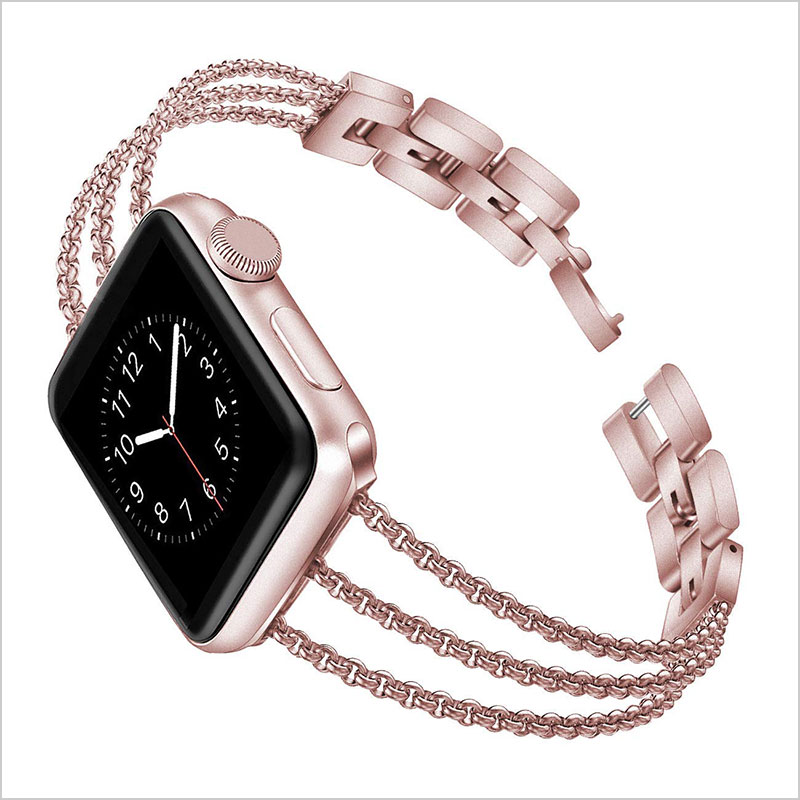 12. Apple Watch Band 38mm 40mm 42mm 44mm for Watch Series 4 Series 3 Series 2 Series 1
Buy from here | Price: $12.89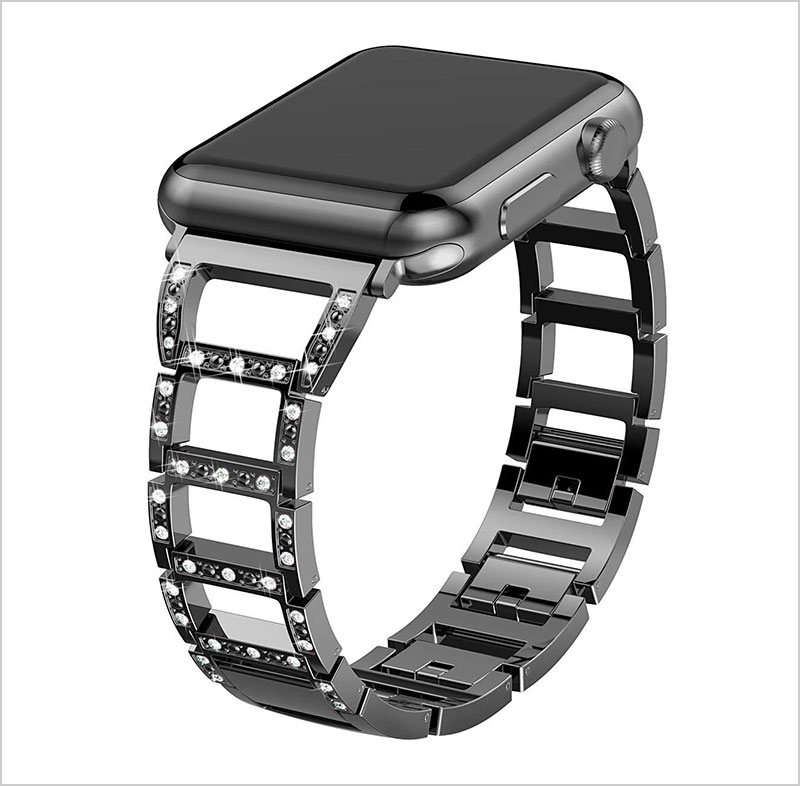 13. Premium Leather Apple Watch Band 38 mm 4 3 2 1
Buy from here | Price: $59.00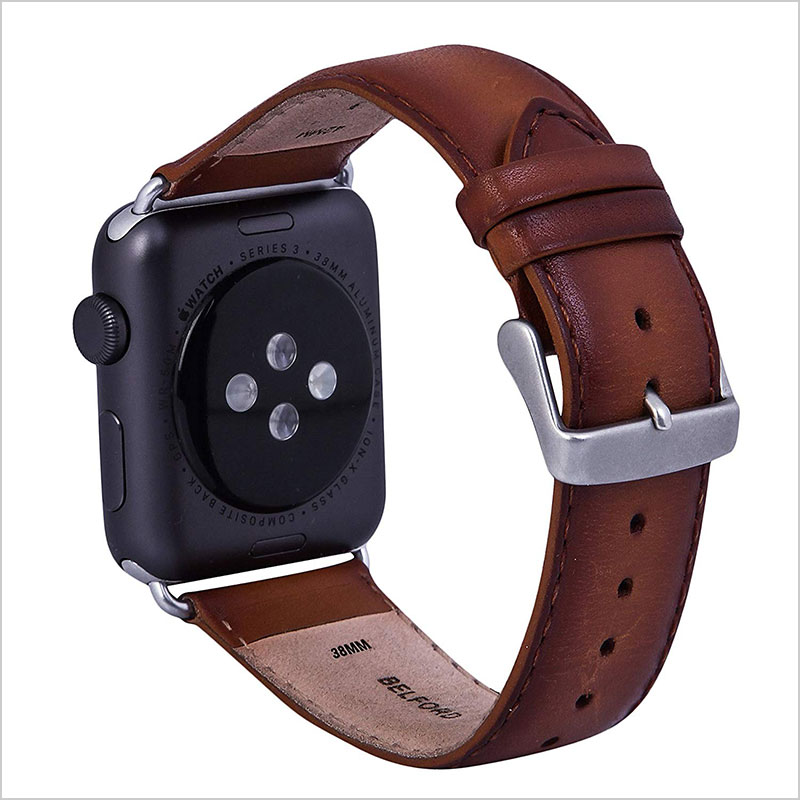 14. Stainless Steel Bracelet Strap for Apple Watch Series 4
Buy from here | Price: $59.00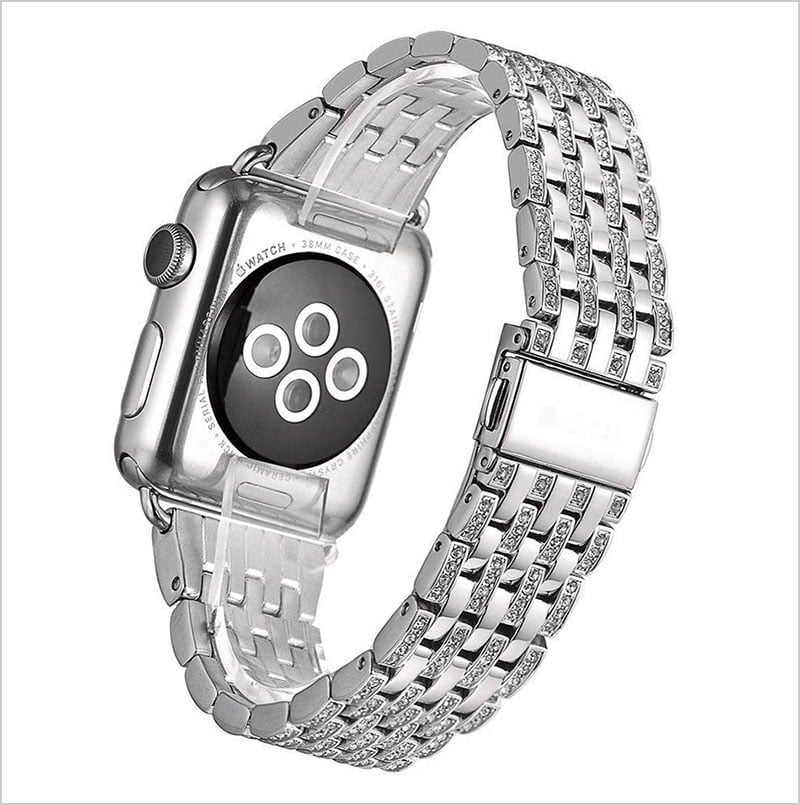 15. Strap with Adjustable Buckle for Apple Watch Series 4
Buy from here | Price: $38.68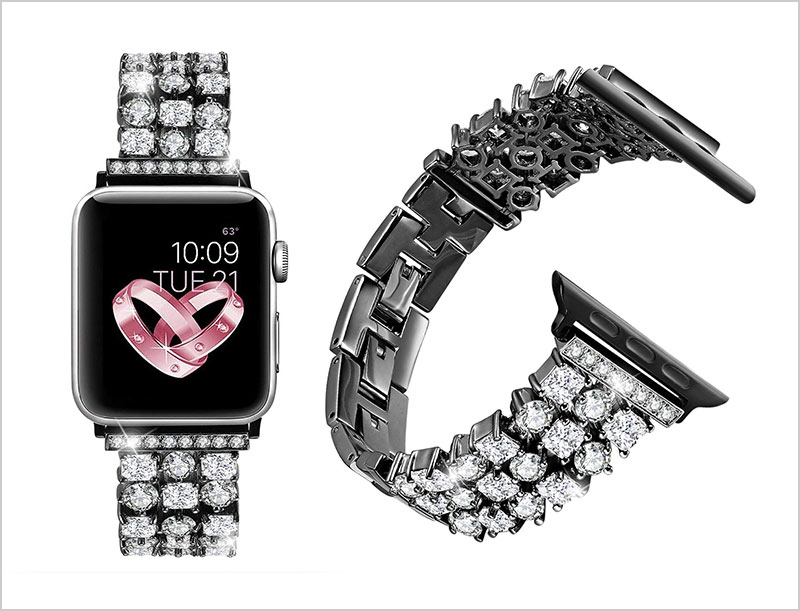 16. Colorful Replacement Strap Wrist Band for Apple Watch Series 4 Bands
Buy from here | Price: $13.99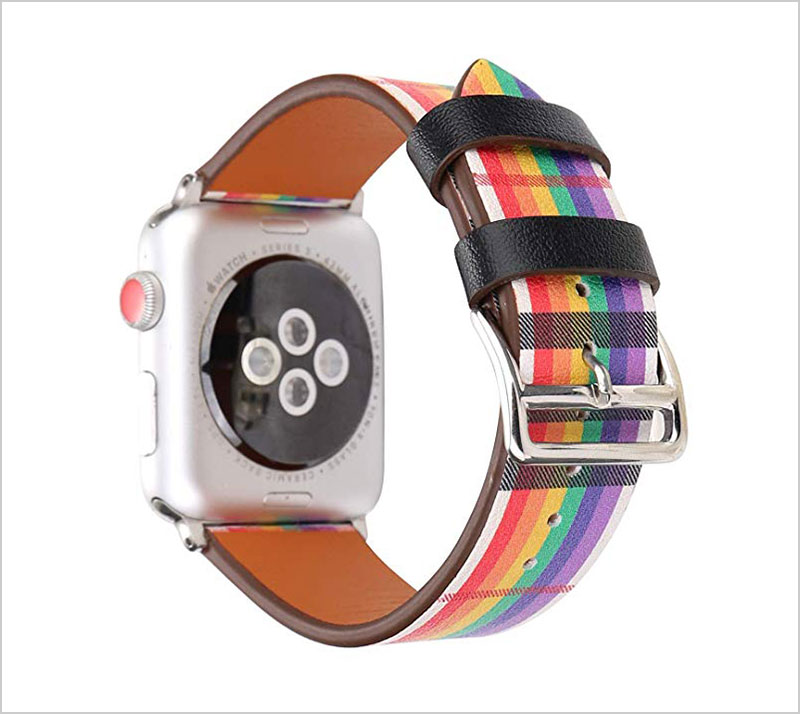 17. Apple Watch Series 4 Series 3 Series 2 Series 1, 38mm 40mm White Band | Available in 13 colors
Buy from here | Price: $9.99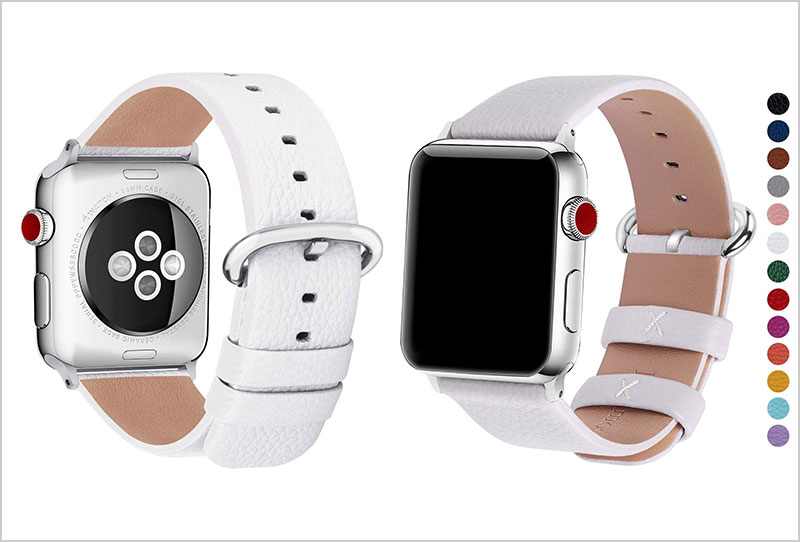 18. Womens Apple Watch Strap Series 4 3 2 1 Rose Gold Pink
Buy from here | Price: $26.99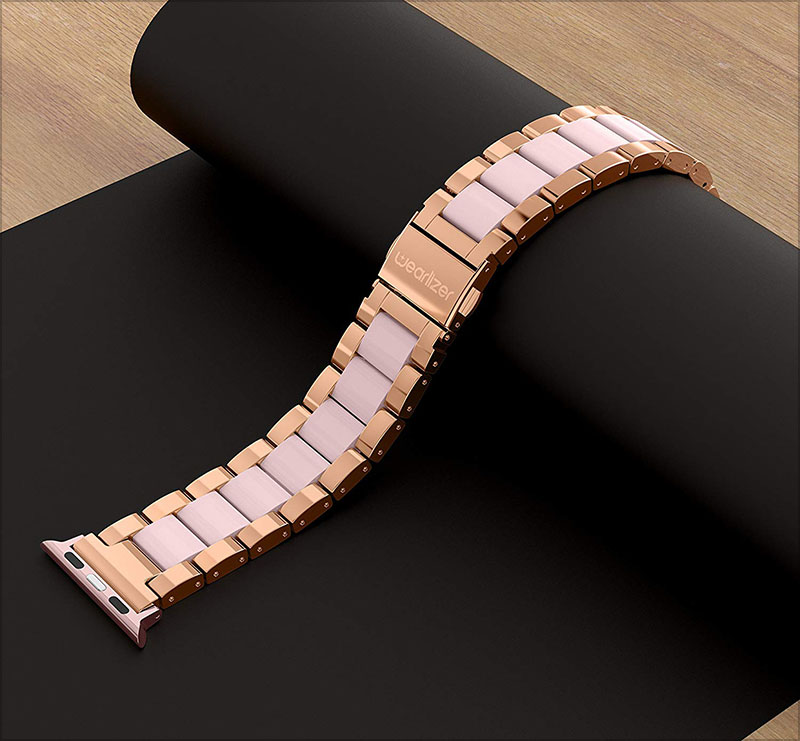 19. Series 4 3 2 1, Adjustable Handmade Luminous Pearl Apple Watch Band
Buy from here | Price: $22.99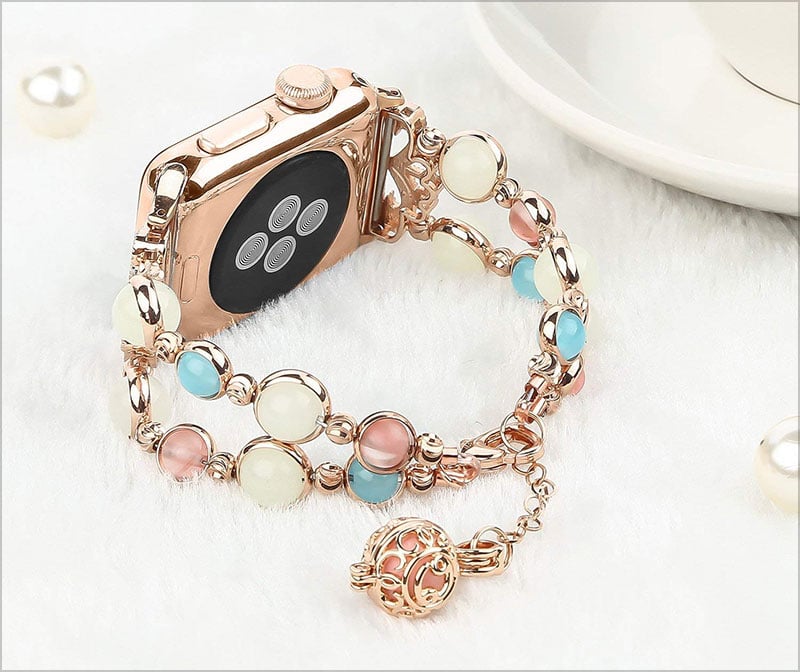 20. Apple Watch Sport Band 38mm 40mm 42mm 44mm, Soft Nylon
Buy from here | Price: $7.99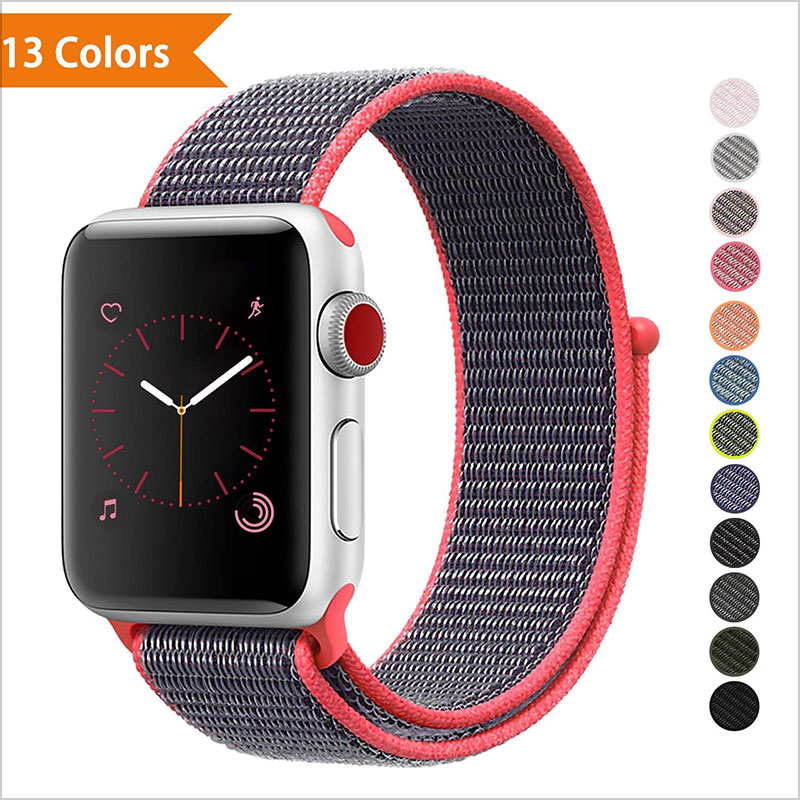 Recommended Posts: