Hello everyone, we hope that you are enjoying the best of your health and why not? You all must keep yourself warmed up because the biggest event is coming ahead and we must be mentally stable as well as physically active in order to take part in the activities and to prepare stuff for Christmas. Christmas brings in a lot of happy vibes, and we radiate a positive energy that shows how overwhelming it is to be prepared for the day. Since the beginning of December we begin to buy stuff especially baubles and buntings, decorative ornaments, clothes and specific costumes, accessories, gift baskets, Christmas tree, fairy lights and stockings to hang the essentials inside/outside of the house.
The ambiance has to be lit and if it does not enlighten one's mood, it is a failure. The happy vibe should stay with us till and beyond the New Year begins so let us keep our fingers crossed and hope for the best and rejuvenating time for us all. As the time for big sales/discounts is recurring why not to peep into the stuff that can be bought on cheaper prices? Let us avail the chances of sales and make the quick purchase right here.
Down here you may look at these top 10 budget smartphones for Christmas gifts 2018 & New Year 2019. These smartphones will not only be best for communication but will also benefit you for capturing the best shots. Seize up all the memories that you make on the day of Christmas and remember even if people would change, pictures won't. Enjoy the vibes of Christmas and live with no regrets. So which one you liked the best of all? Let us know, and we shall bring more and more Christmas related stuff for you all.
Season greetings to all of you. Let us chant, jingle bells, jingle bells, jingle all the way. May it be the time of beautiful transition. Let the snowflakes rolling, and the sky turn white by snow, let us become secret Santa for our loved ones and present them gifts they never expected.
Top 10 Budget Android Smartphones for Christmas Gifts 2018 & New Year 2019
1. Huawei Mate SE Budget Android Smartphone for Christmas Gift 2018
Factory Unlocked 5.93" – 4GB/64GB Octa-core Processor| 16MP + 2MP Dual Camera| GSM Only |Grey (US Warranty)
Buy from here | Price: 239.99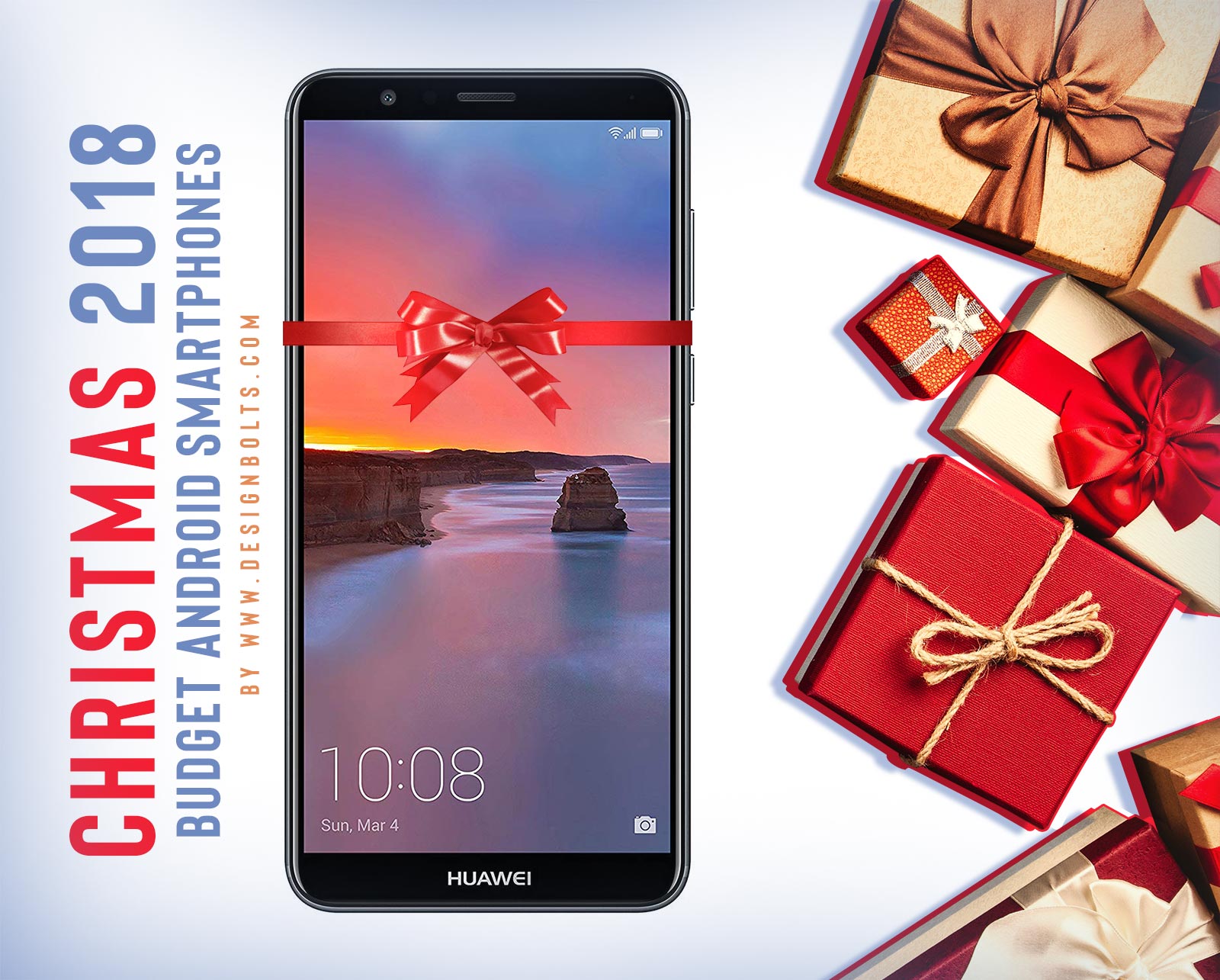 2. Honor 7X 

Budget Android Smartphone for Christmas Gift 2018

Unlocked Smartphone 5.93" FullView Display, 16MP + 2MP Dual-Lens Camera, Dual SIM, Expandable Storage, Black (US Warranty)

Buy from here | Price: $199.99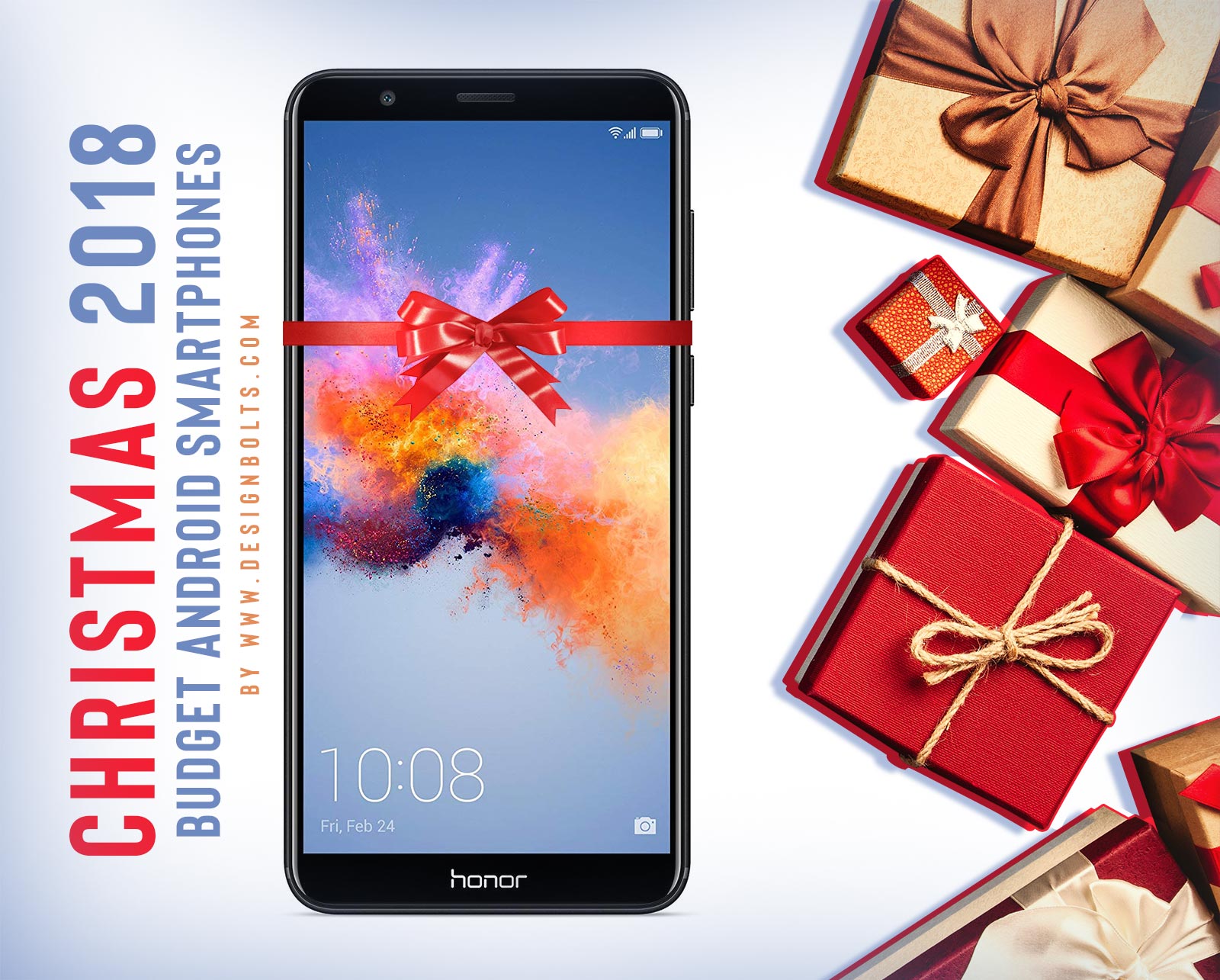 3. Huawei P20 Lite 

Android Smartphone for Christmas Gift 2018

ANE-LX3 32GB + 4GB Dual SIM LTE Factory Unlocked Smartphone (Klein Blue), Dual camera 16 mp, 1080p Video: [email protected] – Fingerprint (rear-mounted)

Buy from here | Price: $235.00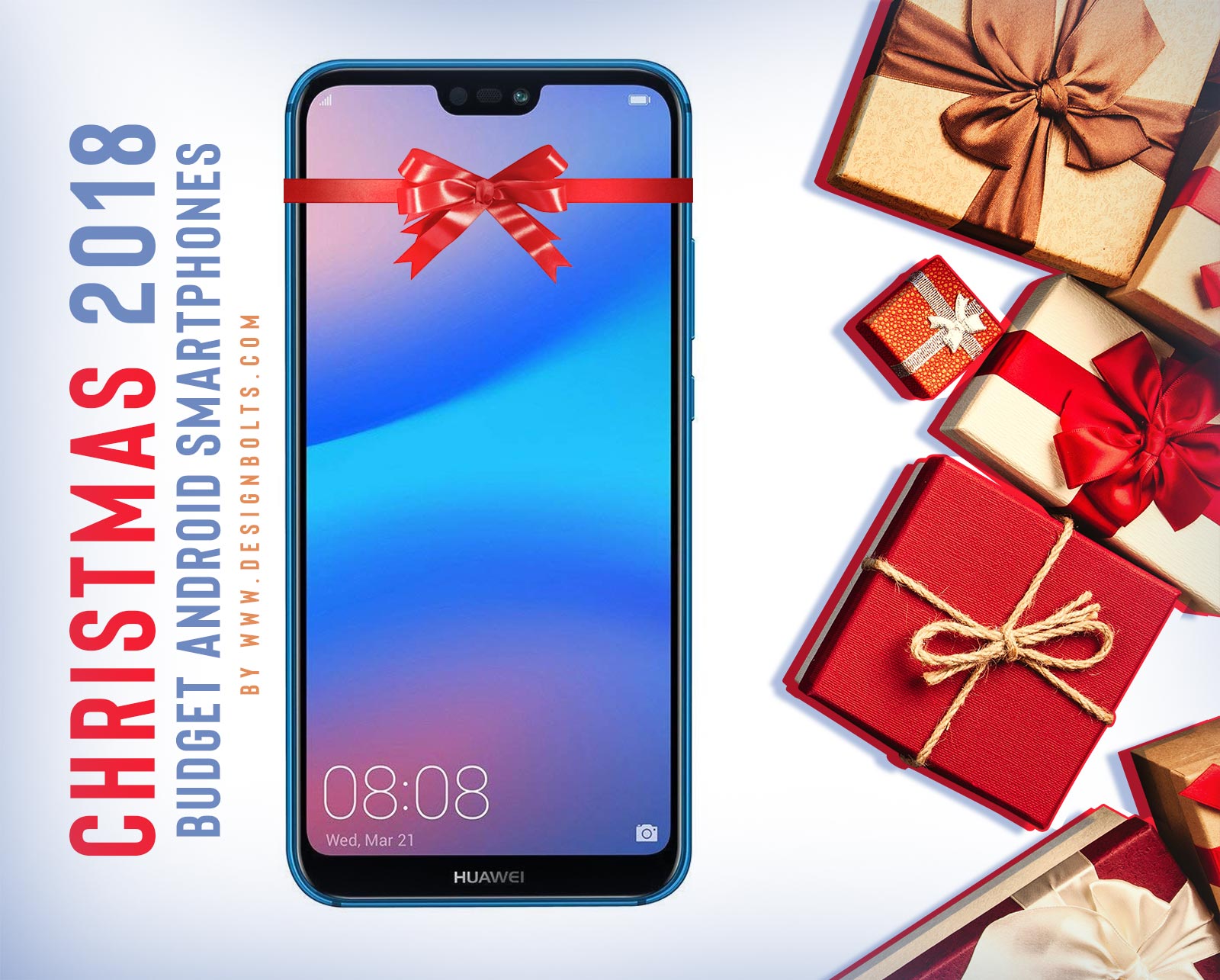 4. Nokia 7.1 

Android Smartphone for Christmas Gift 2018

Android One – 64 GB – 12+5 MP Dual Camera – Dual SIM Unlocked Smartphone (at&T/T-Mobile/MetroPCS/Cricket/H2O) – 5.84″ FHD+ HDR Screen – Blue – U.S. Warranty

Buy from here | Price: $349.99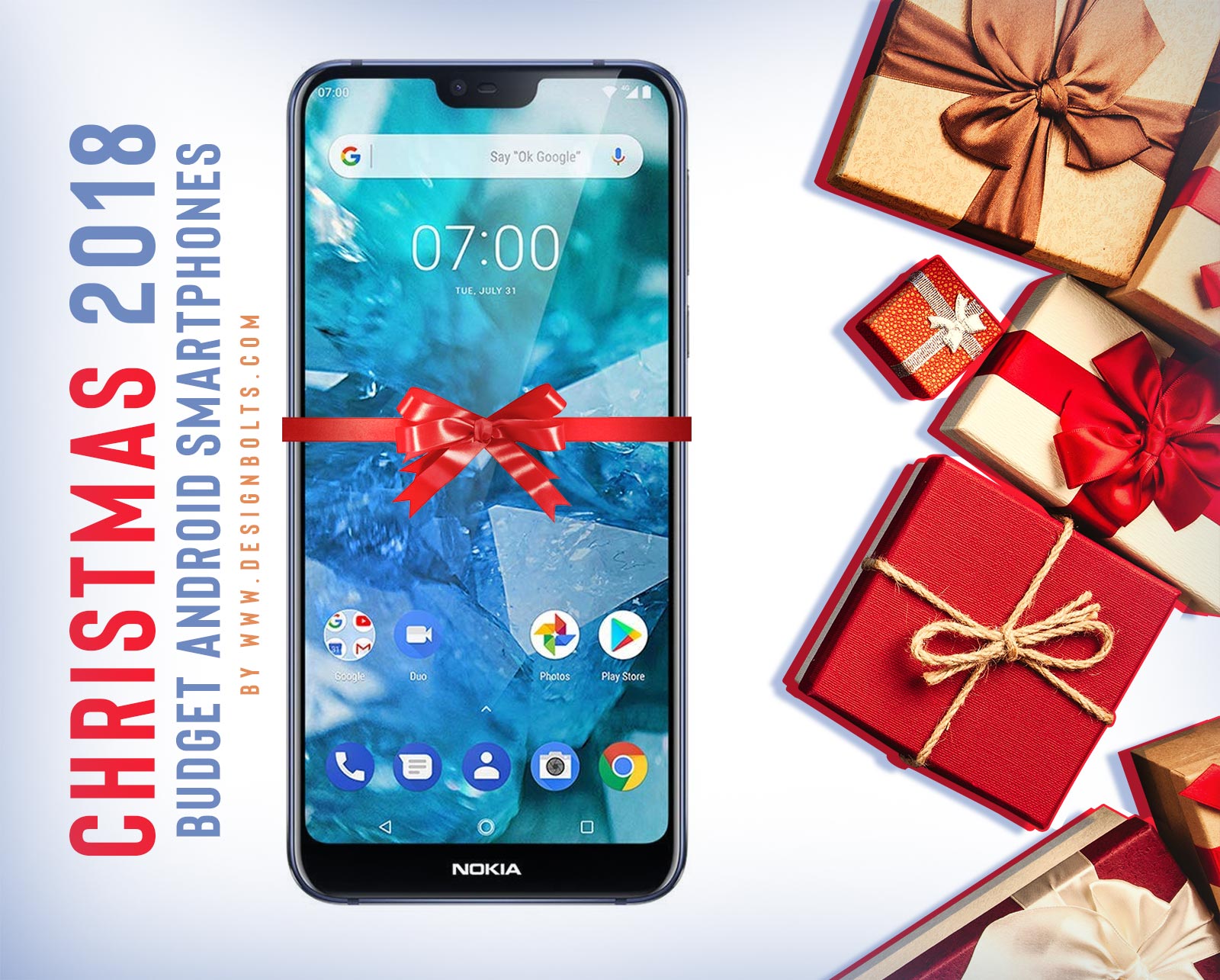 5. Essential Phone 

Android Smartphone for Christmas Gift 2018

Edge to Edge 128 GB Unlocked Full Display, Dual Camera – Black Moon

Buy from here | Price: $399.99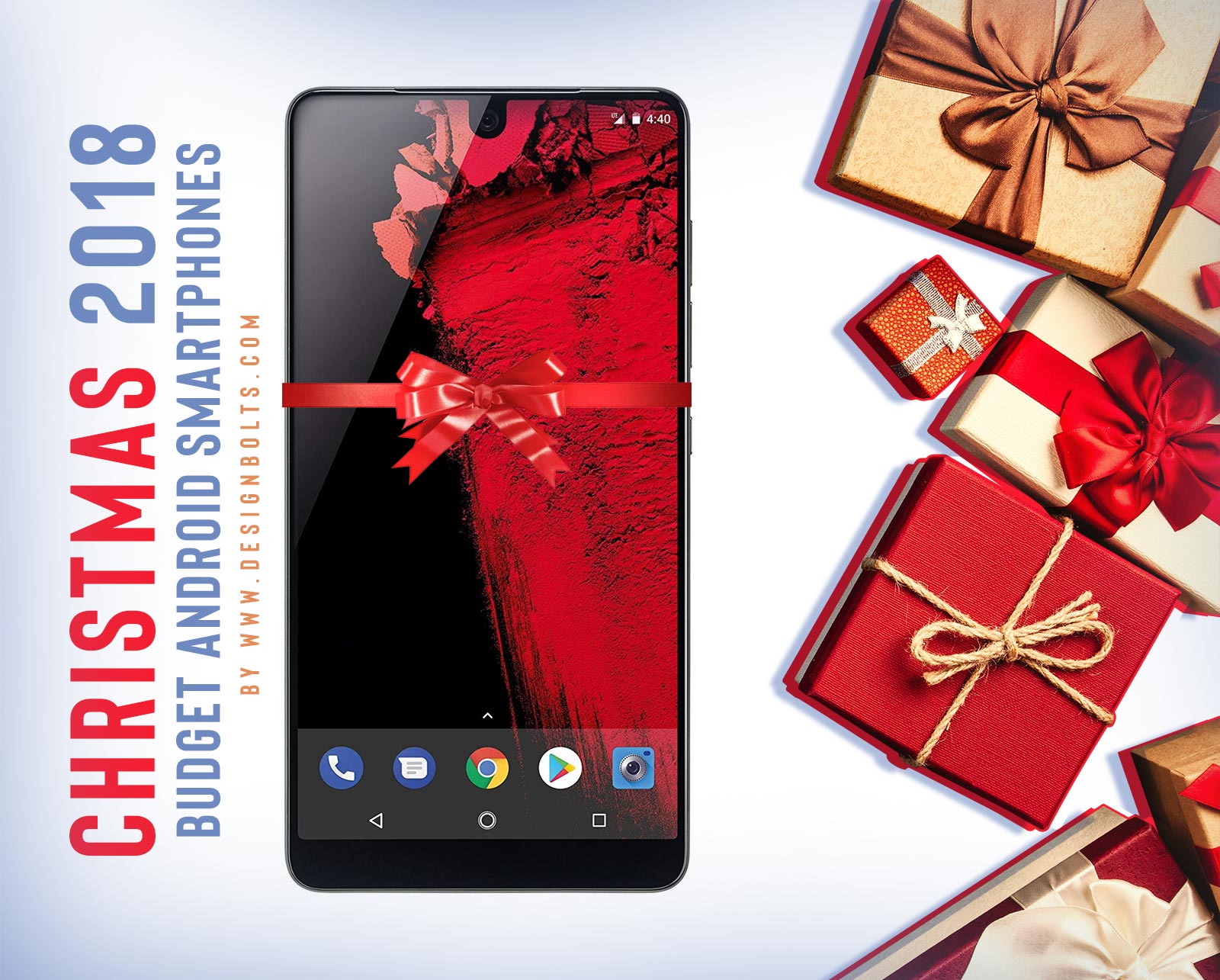 6. BLU VIVO XI+ 

Android Smartphone for Christmas Gift 2018

6.2" Full HD+ Display Smartphone, 128GB+6GB RAM, Micro SD up to 128GB; 2.0GHz Octa core MediaTek Helio P60 with A.I. Technology Processor, Camera's: 16 MP + 5MP

Buy from here | Price: $329.95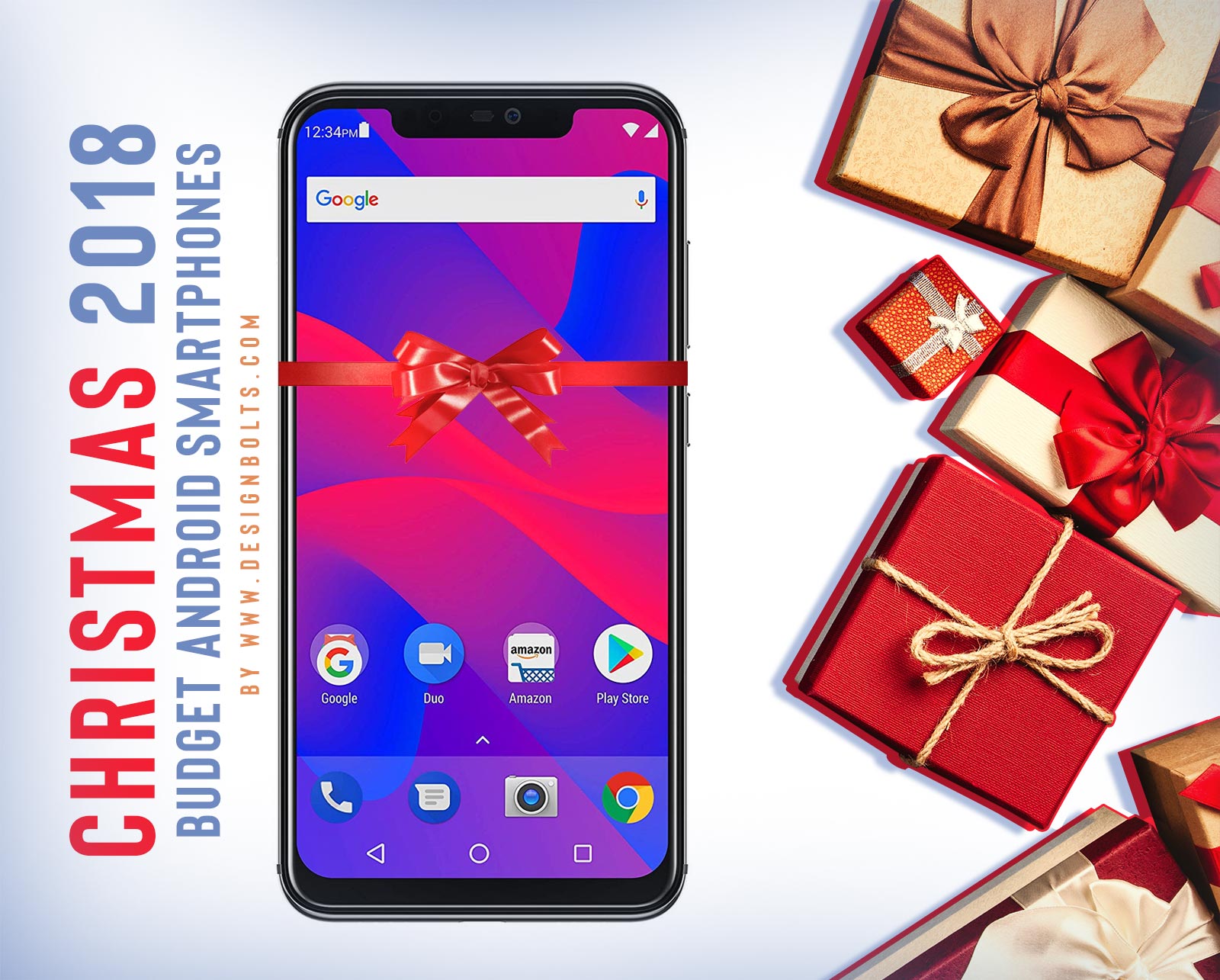 7. Huawei Mate 10 Pro 

Android Smartphone for Christmas Gift 2018

Unlocked Phone, 6″ 6GB/128GB, AI Processor, Dual Leica Camera, Water Resistant IP67, GSM Only – Midnight Blue (US Warranty)

Buy from here | Price: $544.99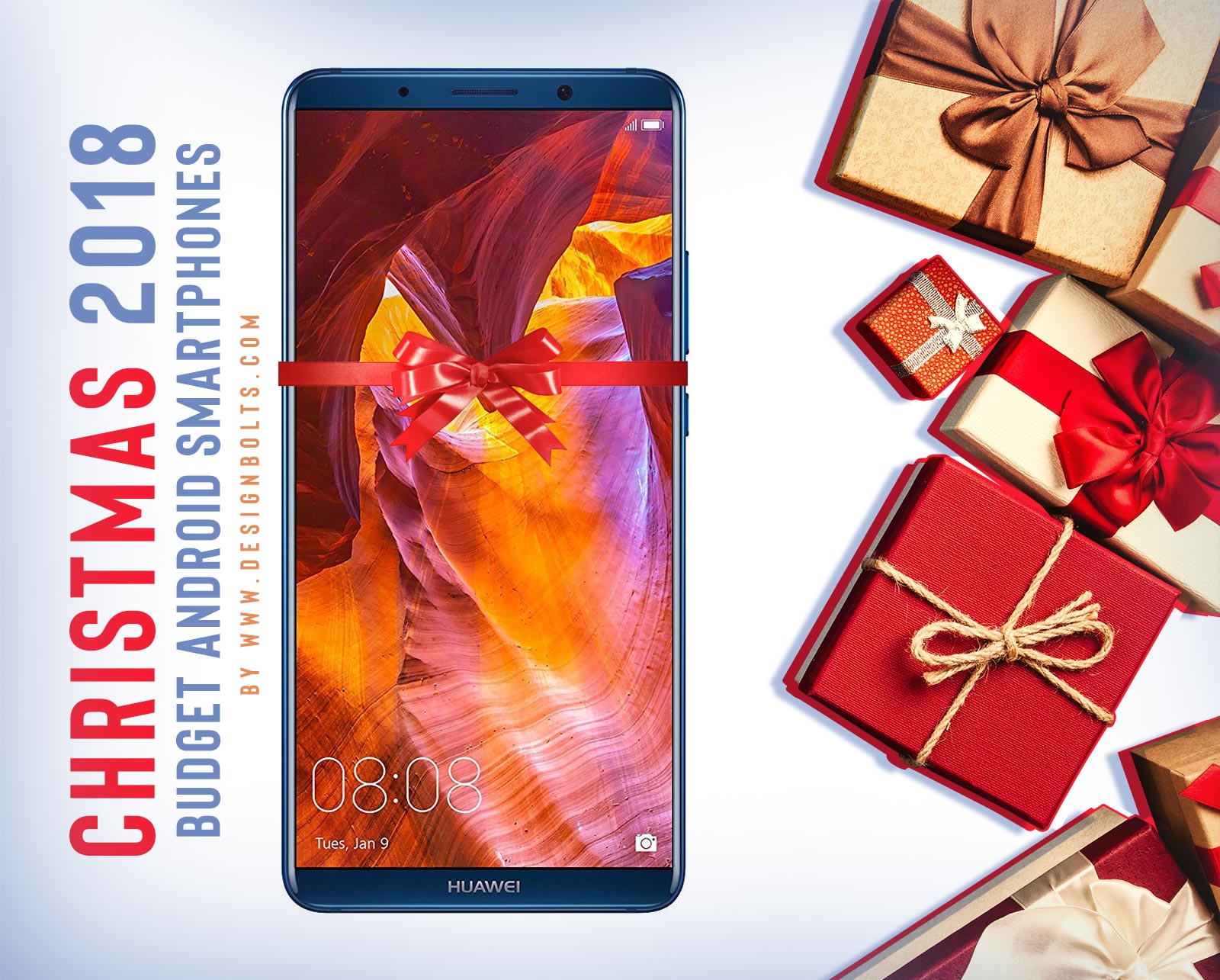 8. Huawei Honor 6X 

Android Smartphone for Christmas Gift 2018

Unlocked Smartphone, Dual Lens Camera and Dual SIM Standby, 3GB RAM, 32 GB ROM

Buy from here | Price: $179.99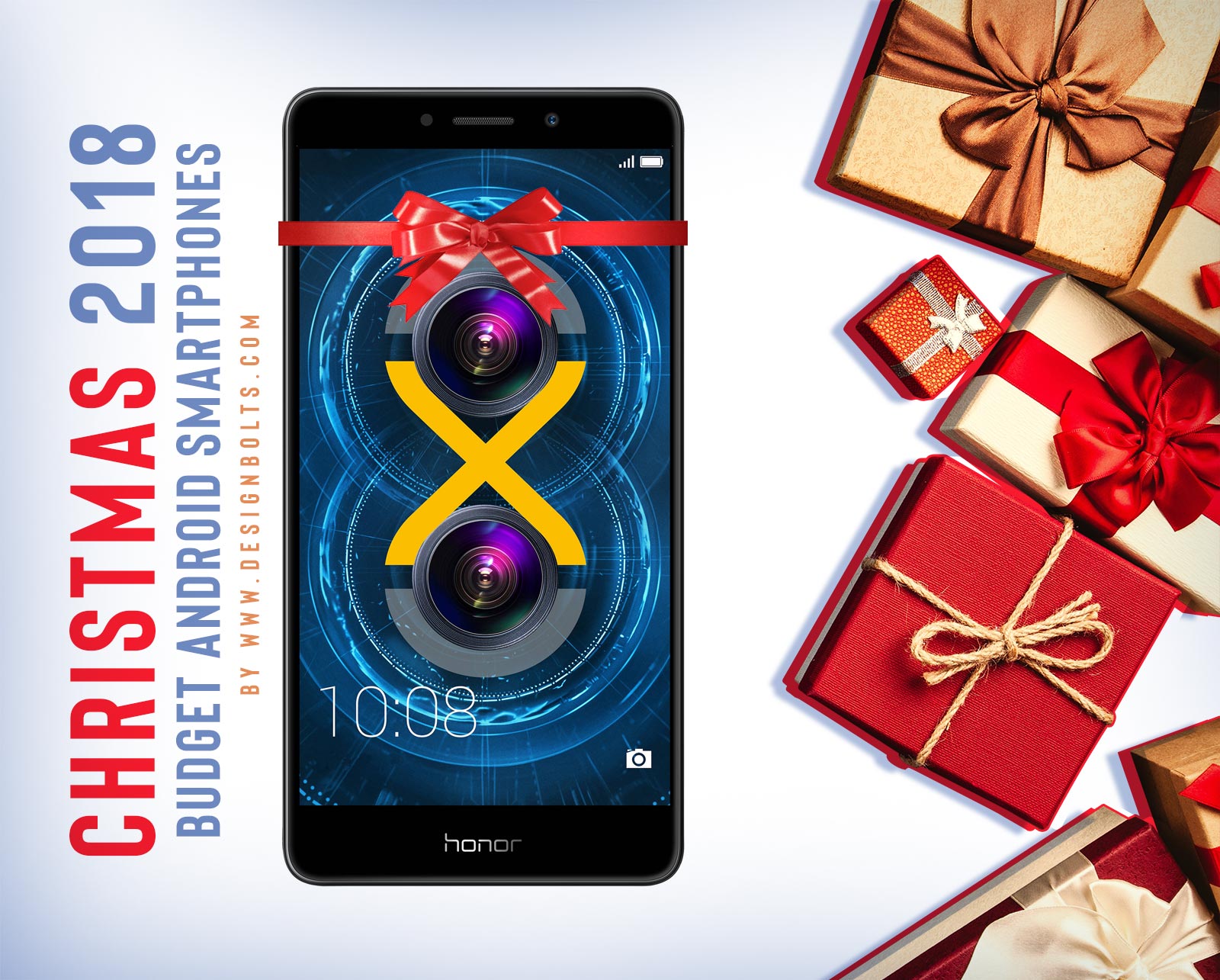 9. Samsung Galaxy J8 

Android Smartphone for Christmas Gift 2018

64GB J810M/DS Dual Camera 4G LTE Factory Unlocked Smartphone – International Version (Gold)

Buy from here | Price: $300.00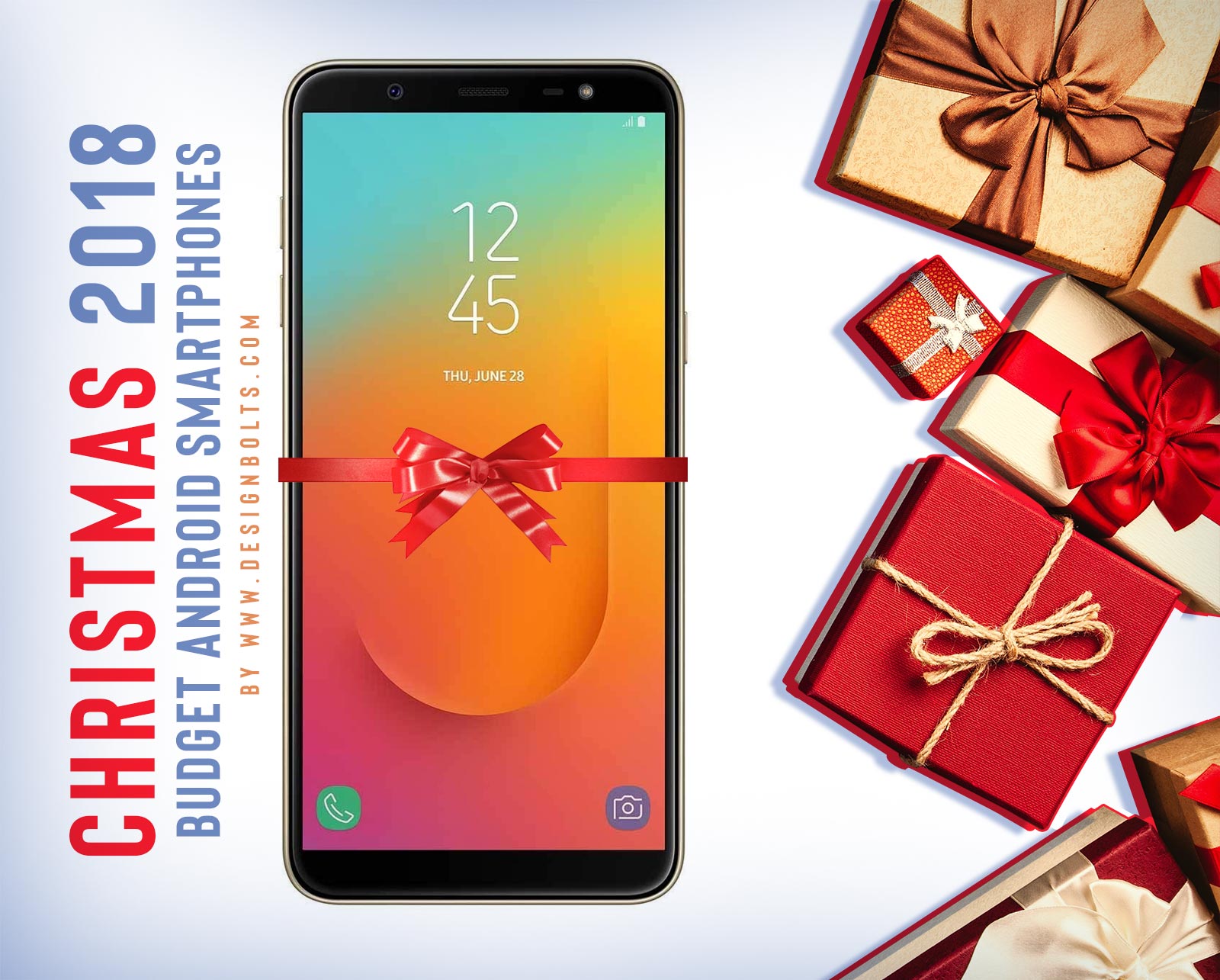 10. Xiaomi Mi A2 

Android Smartphone for Christmas Gift 2018

64GB + 4GB RAM, Dual Camera, LTE Android One Smartphone – International Global Version

Buy from here | Price: $219.00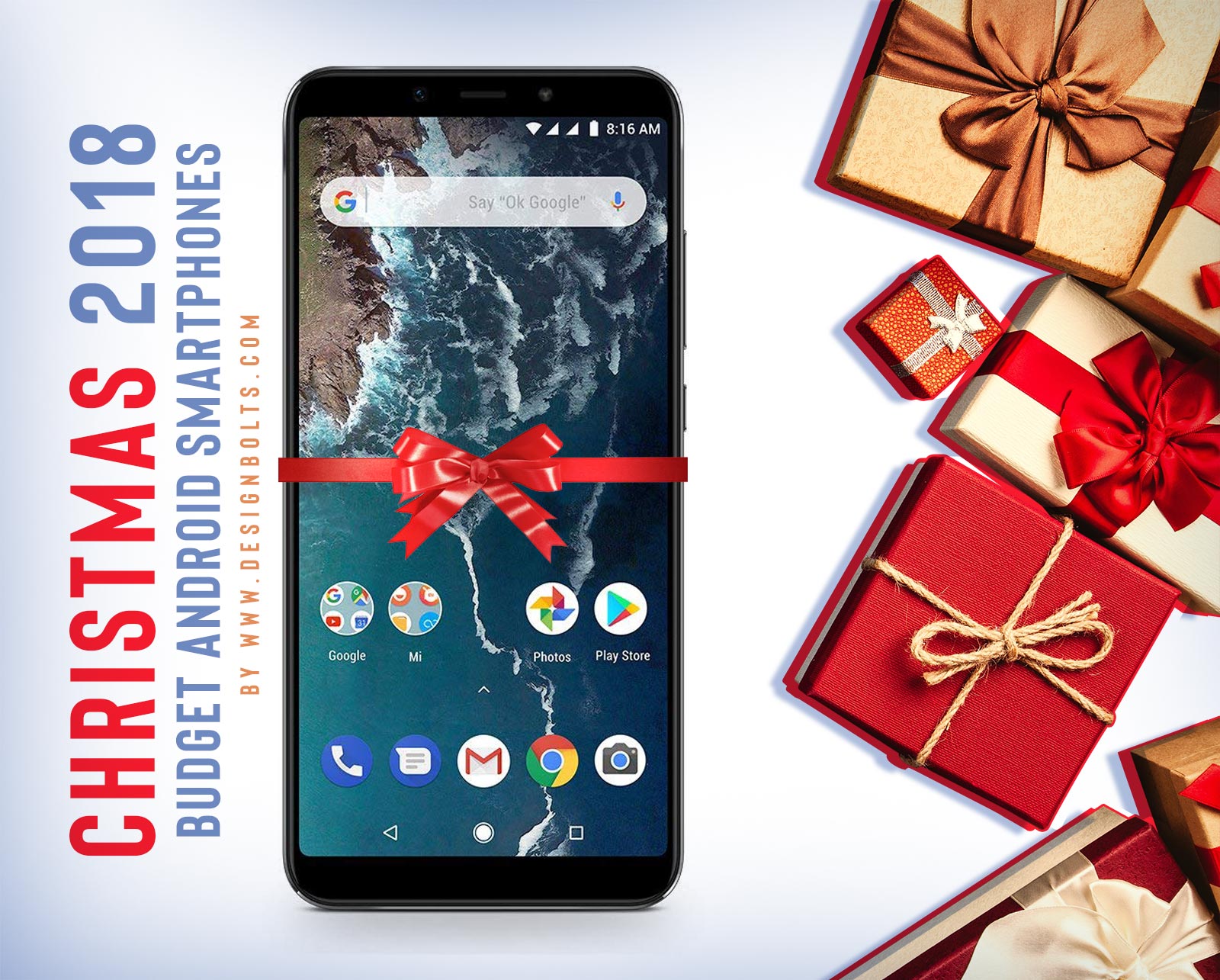 More Christmas 2018 Recommended Articles: