Using eyes on a project is one thing, but using your mind and brain is another thing, and it makes a wide difference. It is not about what you are making, but how you are making it with perfection and finesse. For the designers it is very important to look over the projects from the third eye and to know the dos and don'ts to avoid future disappointment.
There are two things that you can do to create magic, 1: Be creative, 2: Be thoughtful. The more good probabilities occur when one thinks outside the box. Everybody is running in the rat race stereotyping stuff and not creating the original work, what happens then is that the essence and meaningfulness is lost. In order to be excelling in the field you can always play with words and images so to be aesthetically pleasing as well as communicative.
If you want to add value to the projects of yours (both commercial and personal), if you want professional looking presentations for clients, if you are looking up for some spectacular website interfaces, 'oh so amazing' impact for mobile applications, and to enhance a good user experience then add the "Ouch" illustrations to your projects. They will bring a vivacity and a farfetched result to the outcome of it. Anything attractive gains the attention of the masses, pictorials are the best way to communicate even to a layman. The unambiguous vectors bring an inventiveness and it is always easy to understand the thing in a better way.
Down here you can check out these illustrations provided by Ouch (A new project by icons8), these are free creative Vector Illustrations for UI & web interfaces. They're artistic and trendy and web projects can be amplified with them, detailed illustrations give a very clear-cut message, also the neatness of the illustrations intensifies the project in itself. Different shapes/lines and abstract illustrations are used by designers in their graphic work. Funny graphics and funny characters can be used on the website's layout to give a nice touch to the overall look. It is a good way to endorse one's capability and potential, also the visitors get a very good impression out of the website. You don't always have to add the giant stuff, some little characters can do the job. Delete, error, 'see you again' type of labels can be beautified with illustrations. These are just so uncommon ways that improve the vitality of the blog/website. So why not to give them a try? Amalgamate them in your web pages and mobile applications to create a magic out of a molehill.
Creative vector and PNG illustrations for free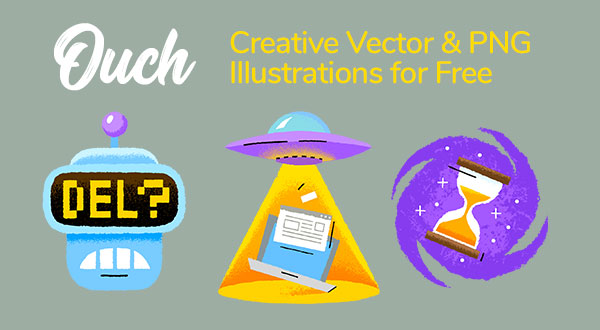 Style of Illustrations:
1. Pablo
Give an artistic and trendy look to websites by using these cool illustrations. An added value to web projects & web interfaces of any type
2. Pale
In this style you will find very detailed illustrations, neatly created artworks for commercial websites and landing pages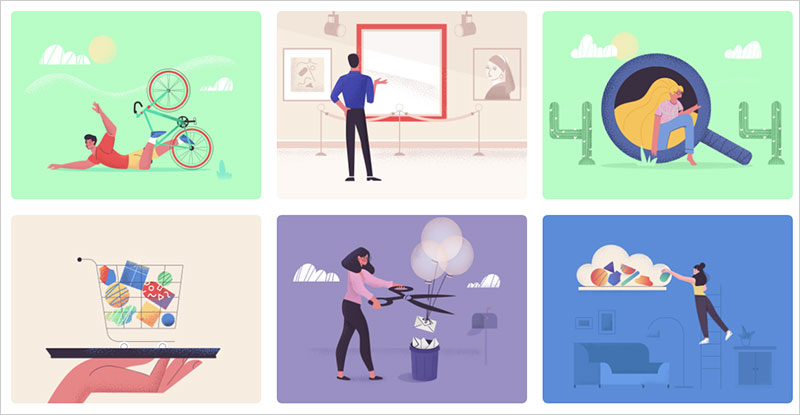 3. Pluto
A freehand style of cartoonish interface illustrations that will give cosmic vibes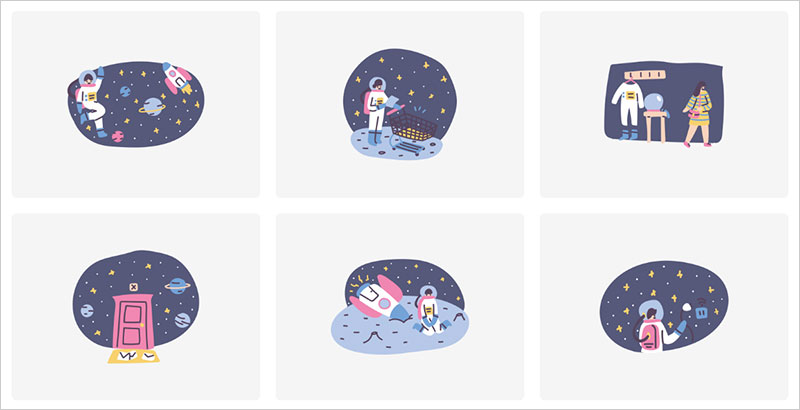 4. Abstract:
Composition of simple geometrical shapes and abstract lines making vector graphics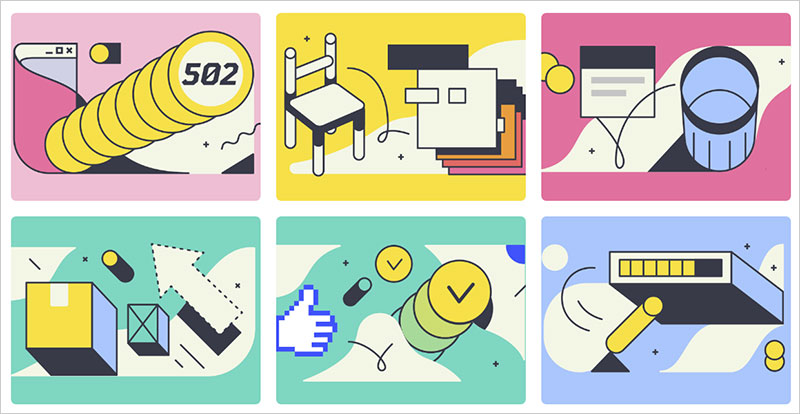 5. Flamenco
Tell a story on your mobile UI design by using these cool illustrations. They are super funny graphics with expressions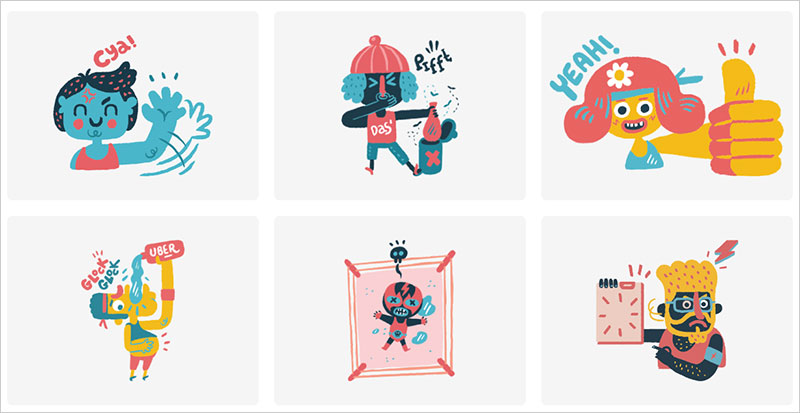 6. Bermuda
Get a whole new take for web screens and web pages by using these contrast vector illustrations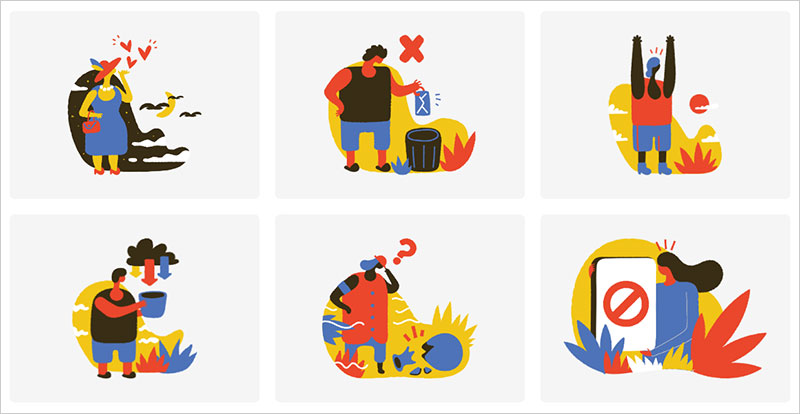 7. Karlsson
Funny looking characters will add cool mood to website Ui designs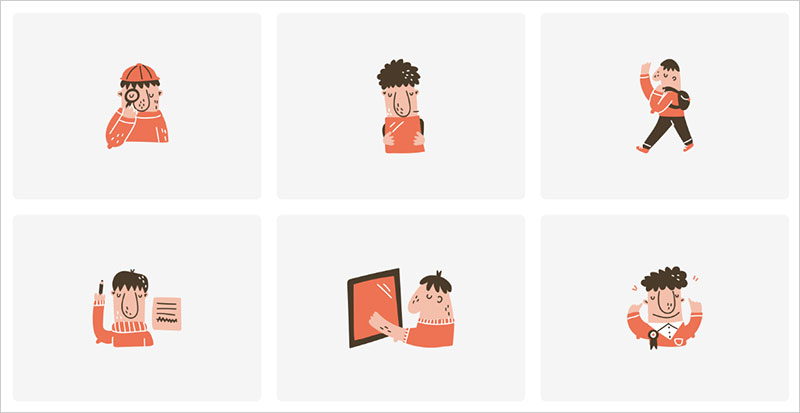 8. Hugo
Classic flat illustrations created with bright gradients. Live up mobile screens by using these meaningful illustrations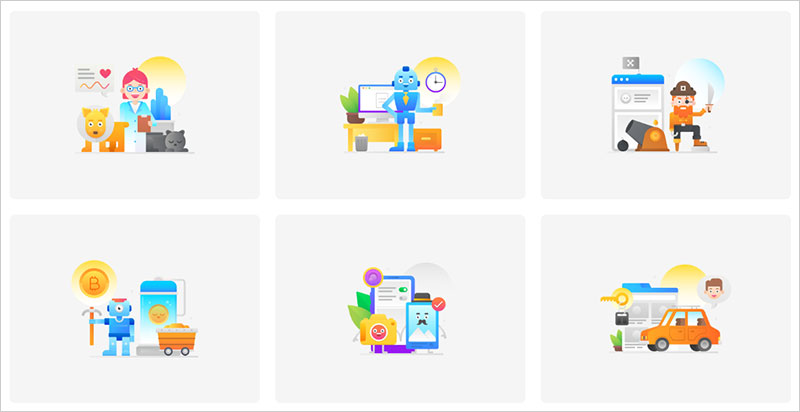 9. Fogg
A perfectly crafted yet Google inspired illustrations for website interfaces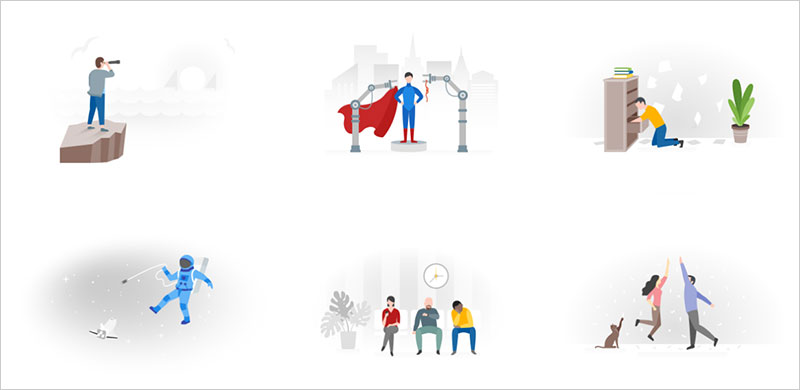 10. Mirage
Creative illustration assemblage with subtle textured applied will pop-up mobile screens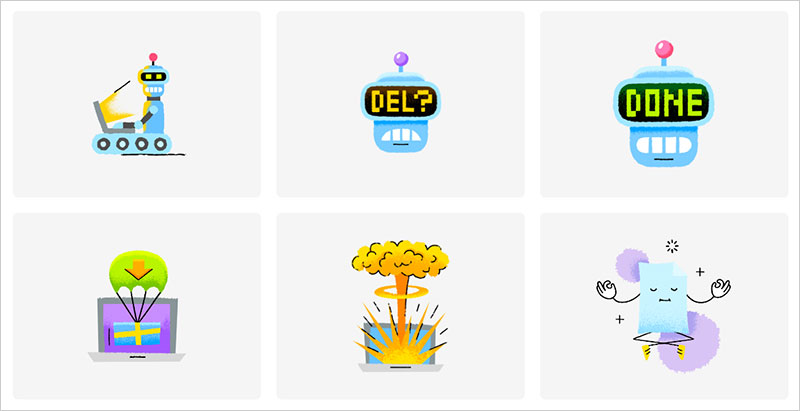 11. Marginalia
Subtle gradient illustrations to tell story in your online projects as well as presentations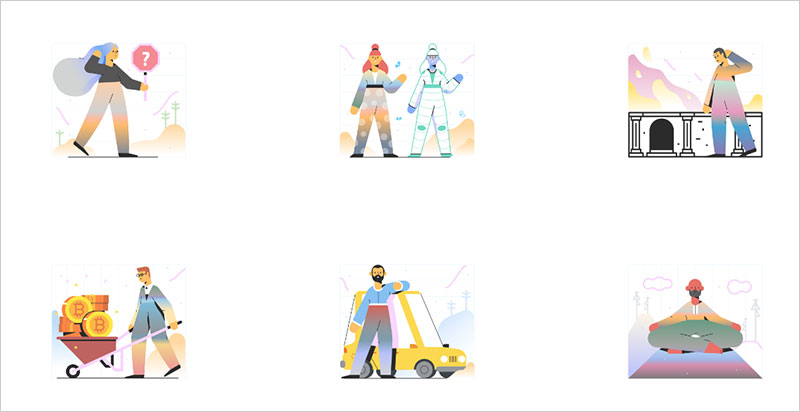 12. Cherry
Bold illustrations that will engage visitors from the very moment they visited your website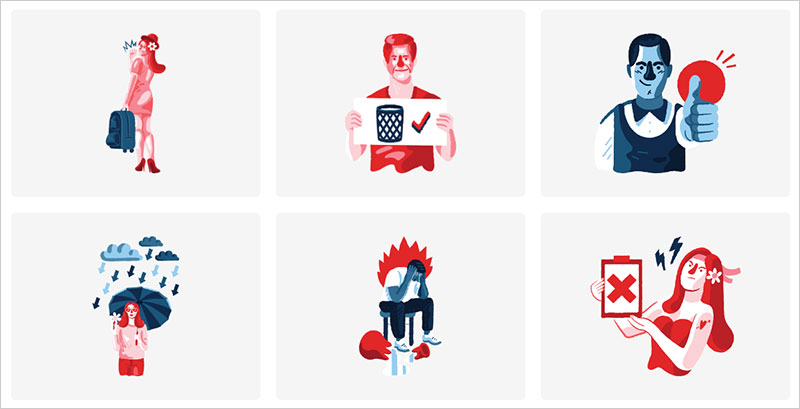 13. Rush
Catchy illustrations for your daily assignments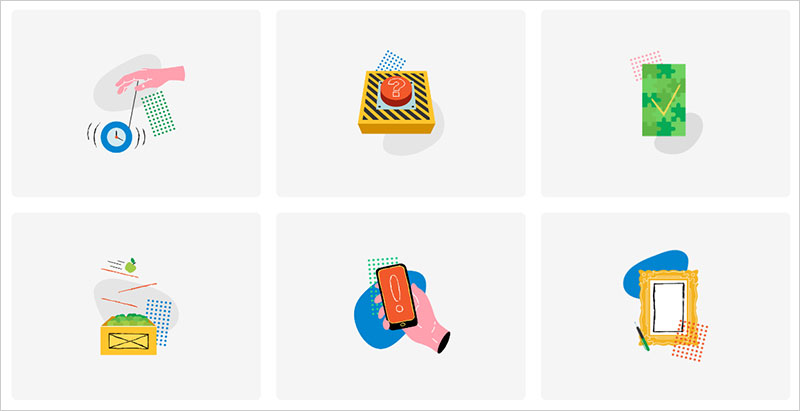 14. Eastwood
Beautiful illustrations in editorial style for any project either online or presentation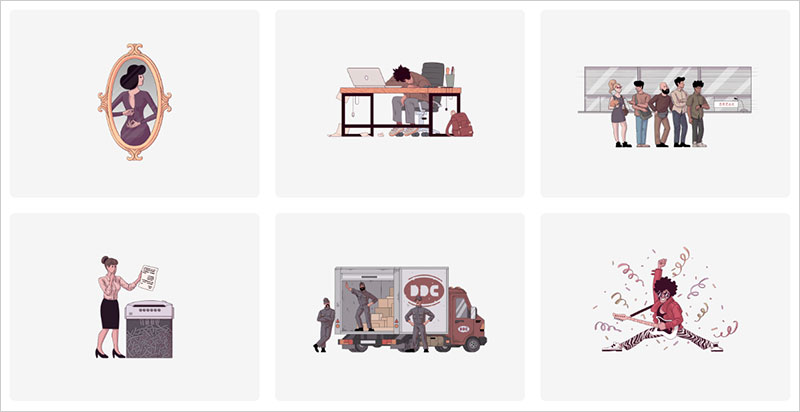 Some Cool and Creative Examples of Illustrations by Topics:
Page not found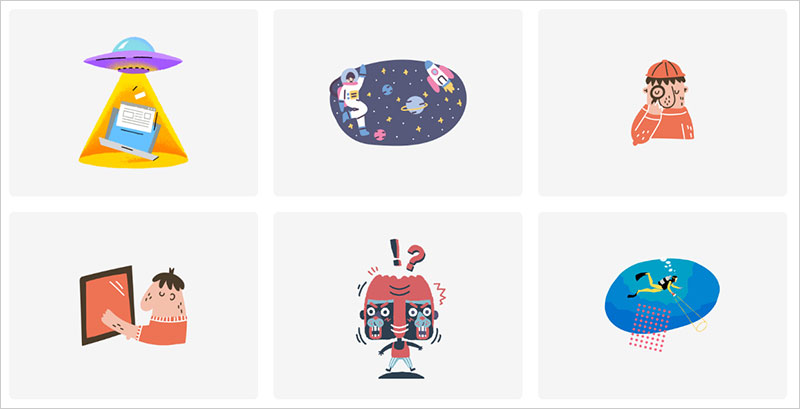 Downloading…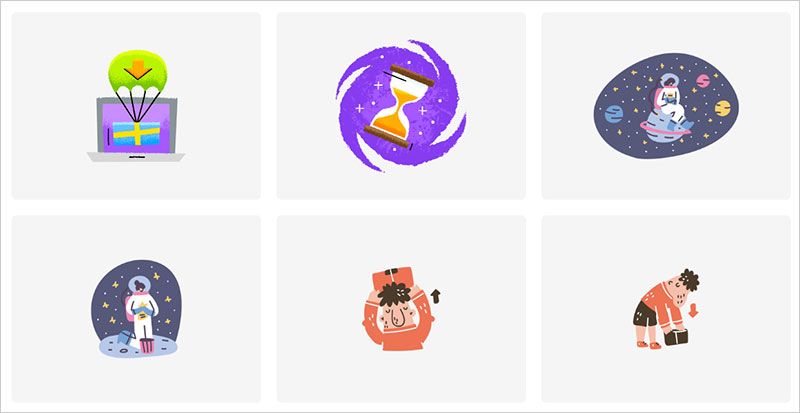 Come back later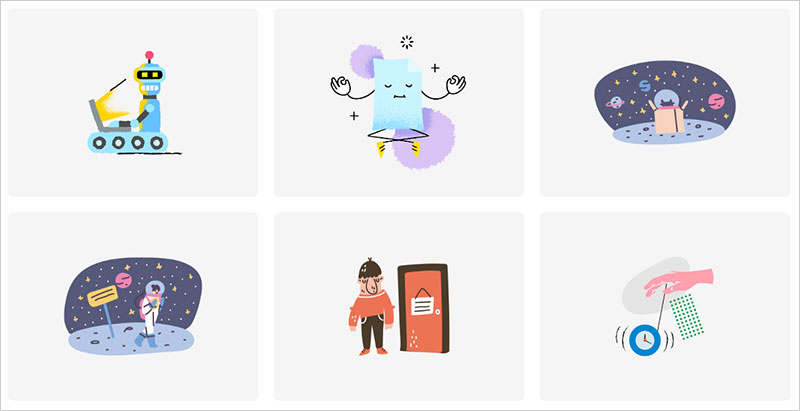 404 Error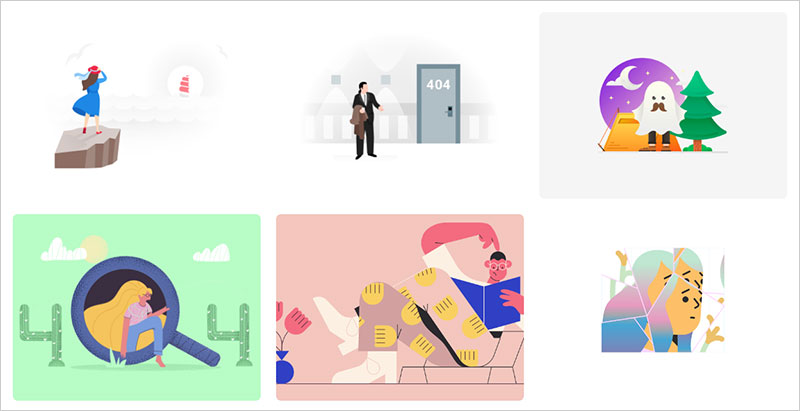 Page under construction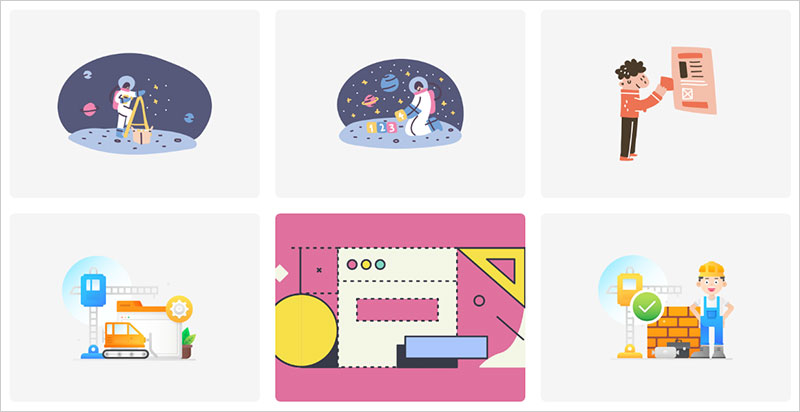 See you soon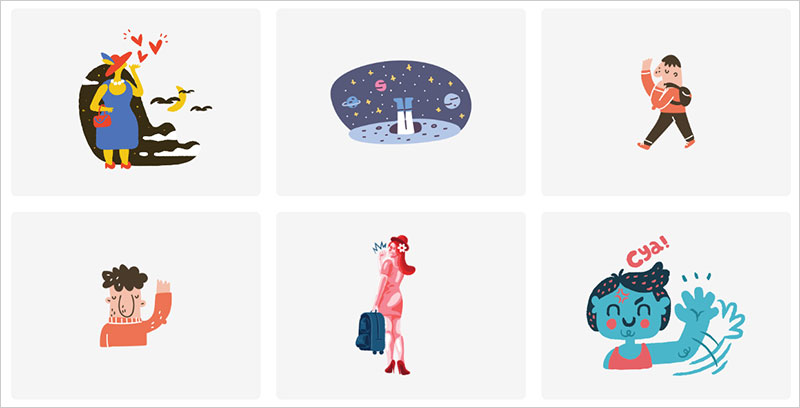 Delete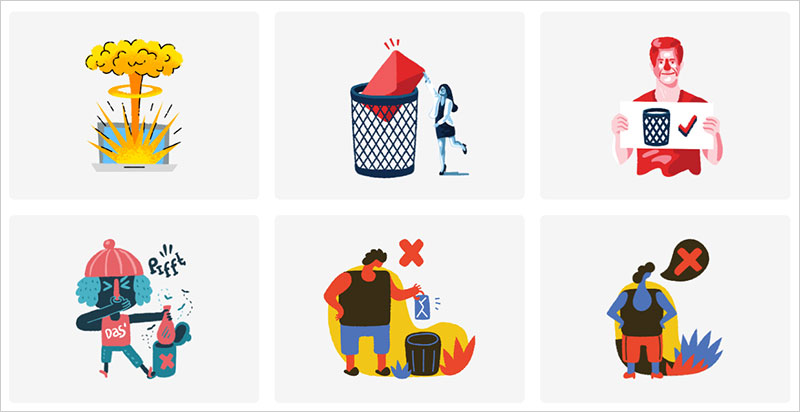 Stay tuned for more is yet to come your way. We will be back with design feed and art collection.
– – – – – – – – – – – – –
Recommended Posts: