Brace yourselves because this one's going to be an interesting read!
We see a lot of logos on a daily basis. Some are minimal in designs, some are cluttered, and some also have a mascot or two to create an even more interesting impact. But have you seen logos that are different – not just different but different in a way that they became weapons (read: deadly weapons)? Continue reading to know what we have got for you today!
Tom Galle – an artist in New York created weapons by using some brand logos and well, we have to admit that those are some nicely executed ideas. Tom is already known for his interesting ideas and art projects and 'Corp Gear', his latest project depicts nothing but his creative imagination.
So, what he did was that he used logos of 4 well established brands and converted them into weapons. The 'collection' of his weapons include knives, throwing stars as well as brass knuckles and crowbars. And the corporate logos that were used for this project are:
McDonald's
Nike
Facebook
Mercedes
From turning the 'M' of McDonald's to a brass knuckle to shaping the 'f' of Facebook into a crowbar, Galle through his imagination and skills, proved that he is one of the best digital artists out there who can stun their audience just like that.
Galle happens to be one of those creators whose content go viral instantly and that's what encourages him to keep working on captivating projects. Tom is always putting in an effort to create a connection between gallery work and his internet based work and he also succeeds in doing so.
We agree to some extent that reshaping corporate logos into dangerous weapons is what they can call 'dark' and sinister but the wit and great imagination of the artist calms the situation. That was all from us. We would like to hear what you feel about these corporate logos cum weapons.
Famous Brand Logos as Deadly Weapons
McDonald's Logo as Brass Knuckles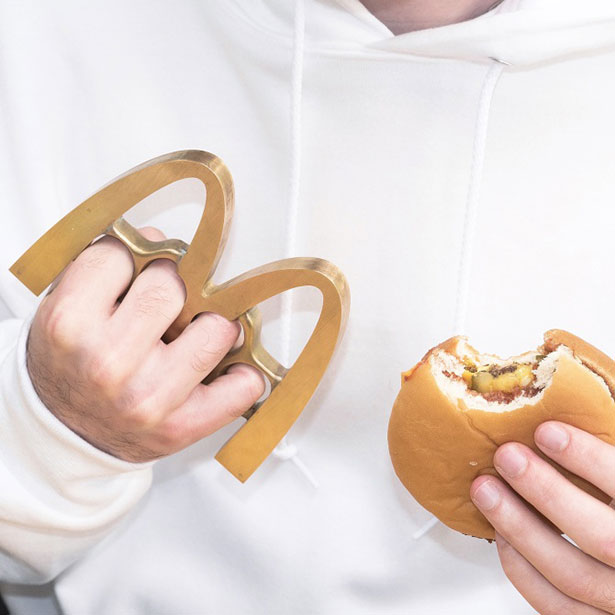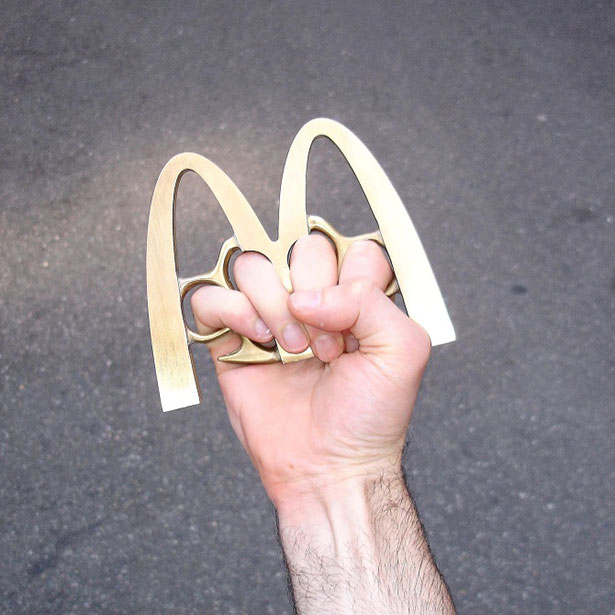 Nike Knife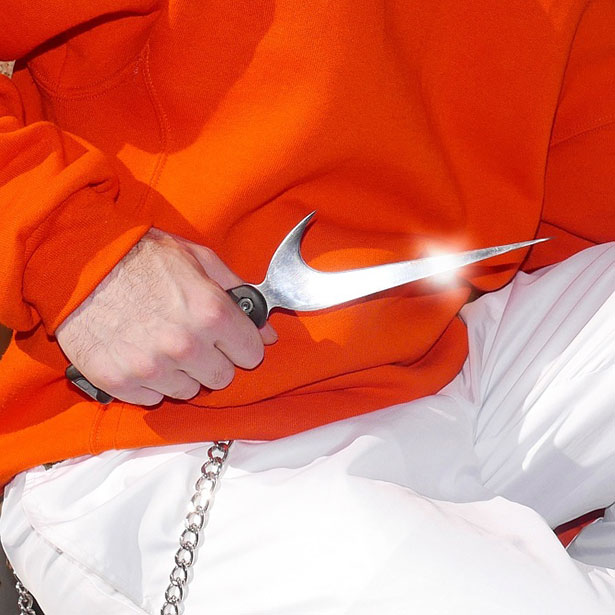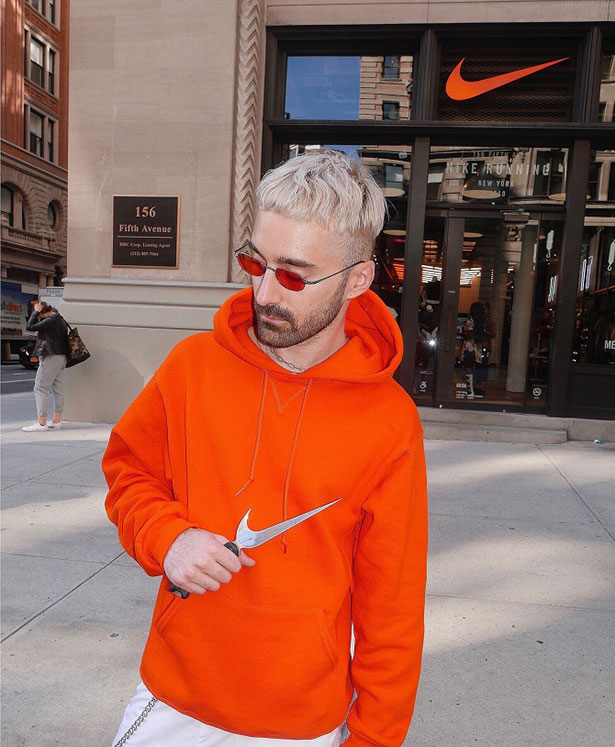 Facebook Crowbar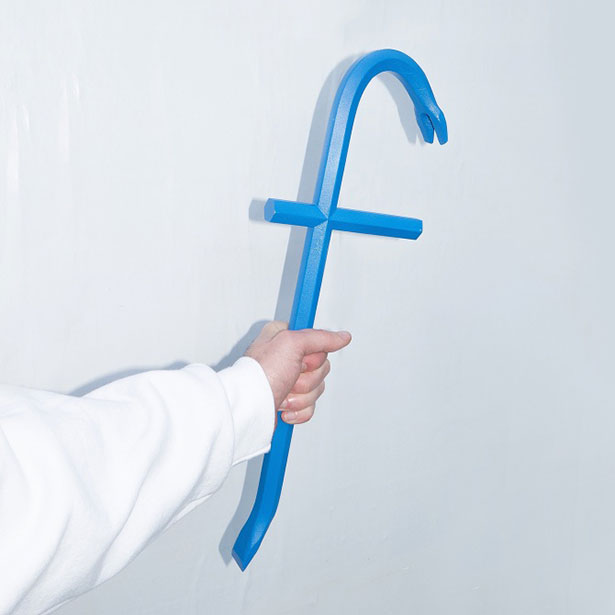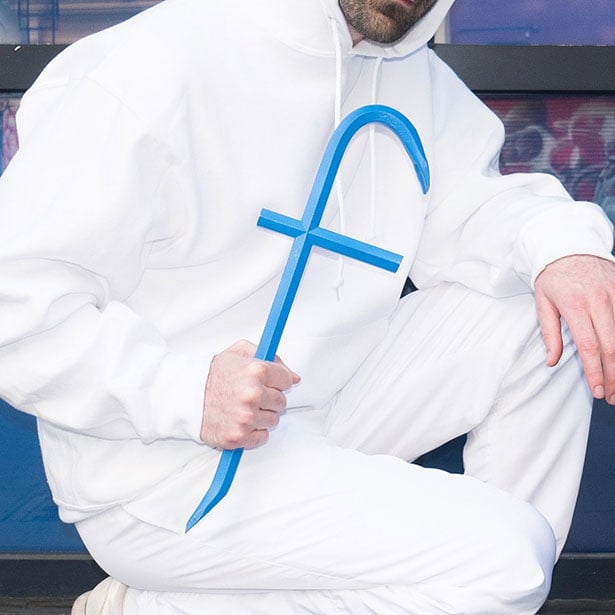 Mercedes Ninja Star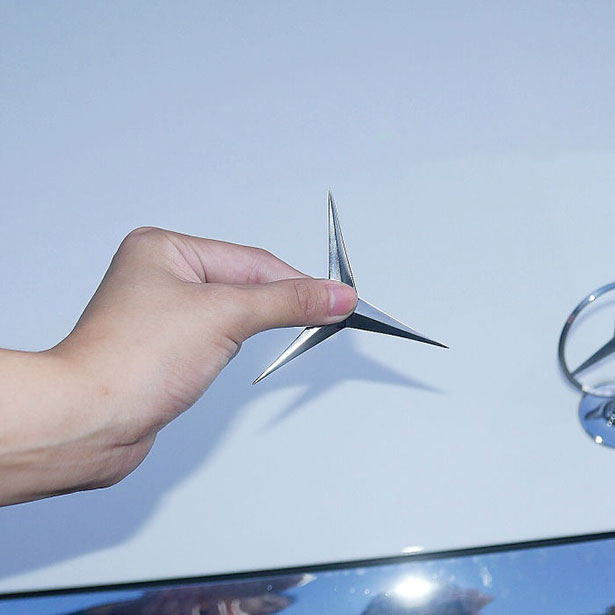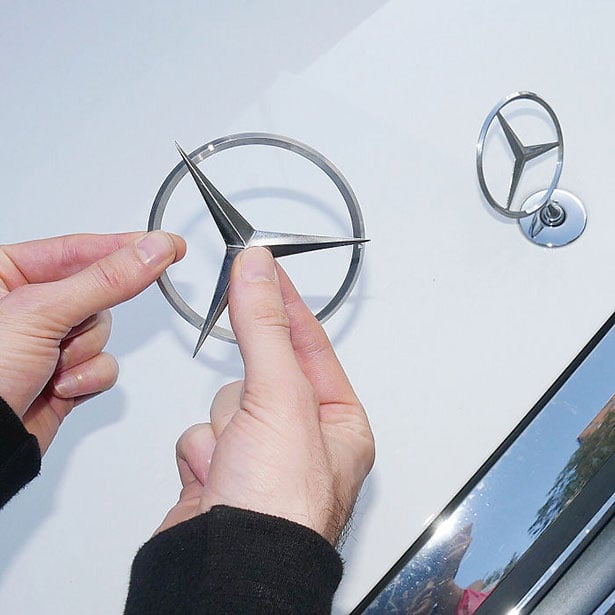 Credit: instagram.com/tomgalle
– – – – – – – – –
Recommended Articles: