A nice resume can take you to places and we mean it – because if your resume is a brilliantly designed and a well written piece of document then it acts as your spokesperson. Your resume literally meets your future boss(es) before you so you have to leave an extremely good expression on them. In this article, we will share some resume templates for teachers and instructors today. The designs are neat not overcrowded with design elements and everything is to the point so that the viewer does not get lost in the text. We will go with a level by level resume for a better understanding. First on our list is the resume of a preschool teacher. So, if you are a preschool teacher make sure that your resume clearly mentions that you are a friendly human being and you know how to deal with small children. This point is important and it should be out there in your 'Resume Objective' section.
In addition to that, always mention your abilities to instruct children regardless of their age. And of course, your hold on the curriculum of the particular level and expertise as well as knowledge can make your resume stand out among other applicants' resumes. The next level is of the elementary school teacher. And for this level, the teacher has to design the lesson plans and at times, the curriculum as well. With our free resume template, make sure that you are utilizing the 'Objective' section well to mention your abilities of being an elementary level teacher. Don't forget to clearly mention your past experiences if you have worked at other institutes so that your prospective employees know about your capabilities. That being said, we will also suggest you to add all your accomplishments in your resume.
With the levels going up, responsibilities of teachers and instructors get bigger. And to serve that purpose, we have carefully crafted these free design templates for your resume so that you can fill up the space with all the relevant information. We are confident that our free resume deign templates are so good, you will get in instantly. We wish you all the best for the job process!
Free Resume Design Template 2019 for Teachers and Instructors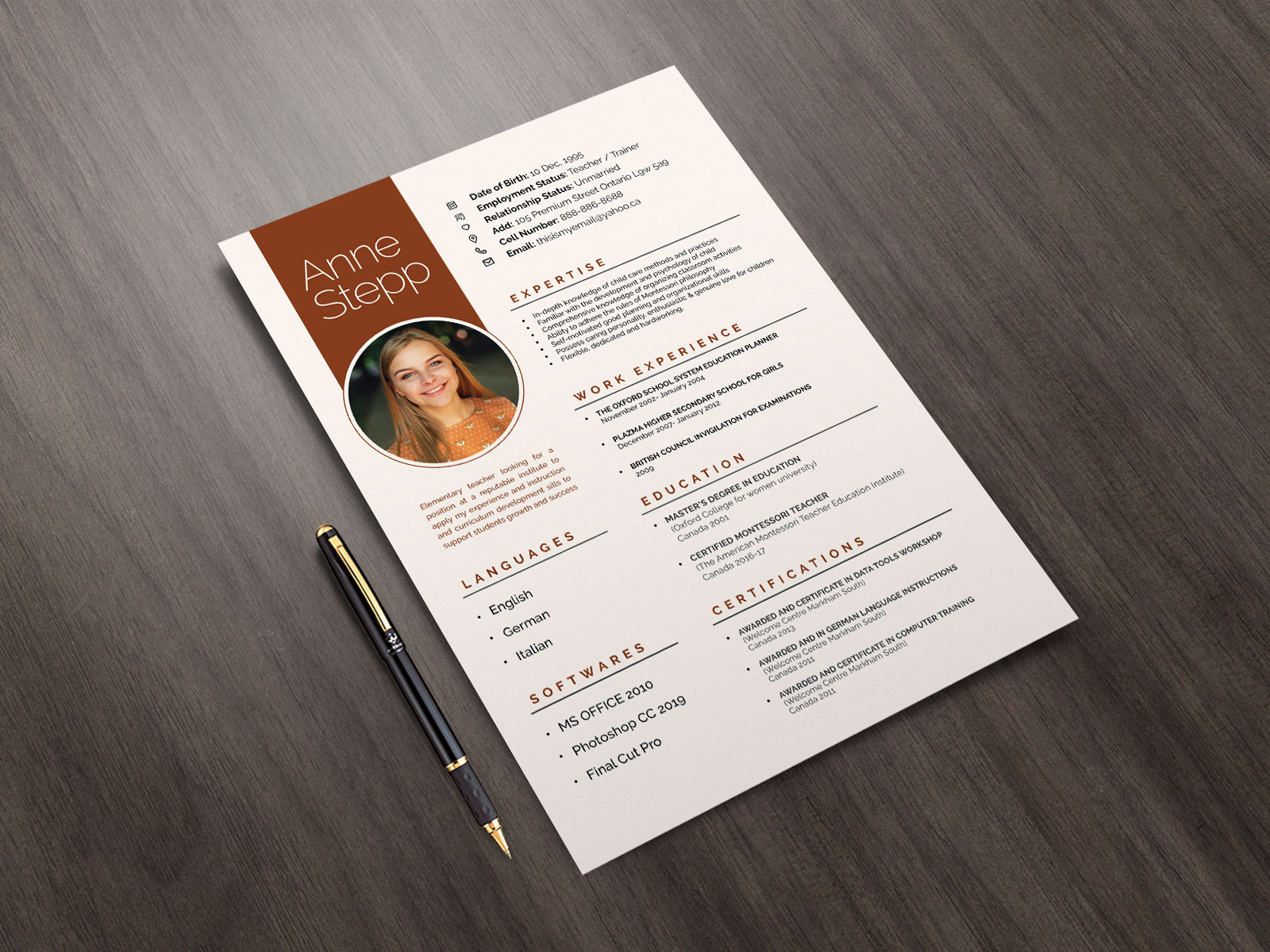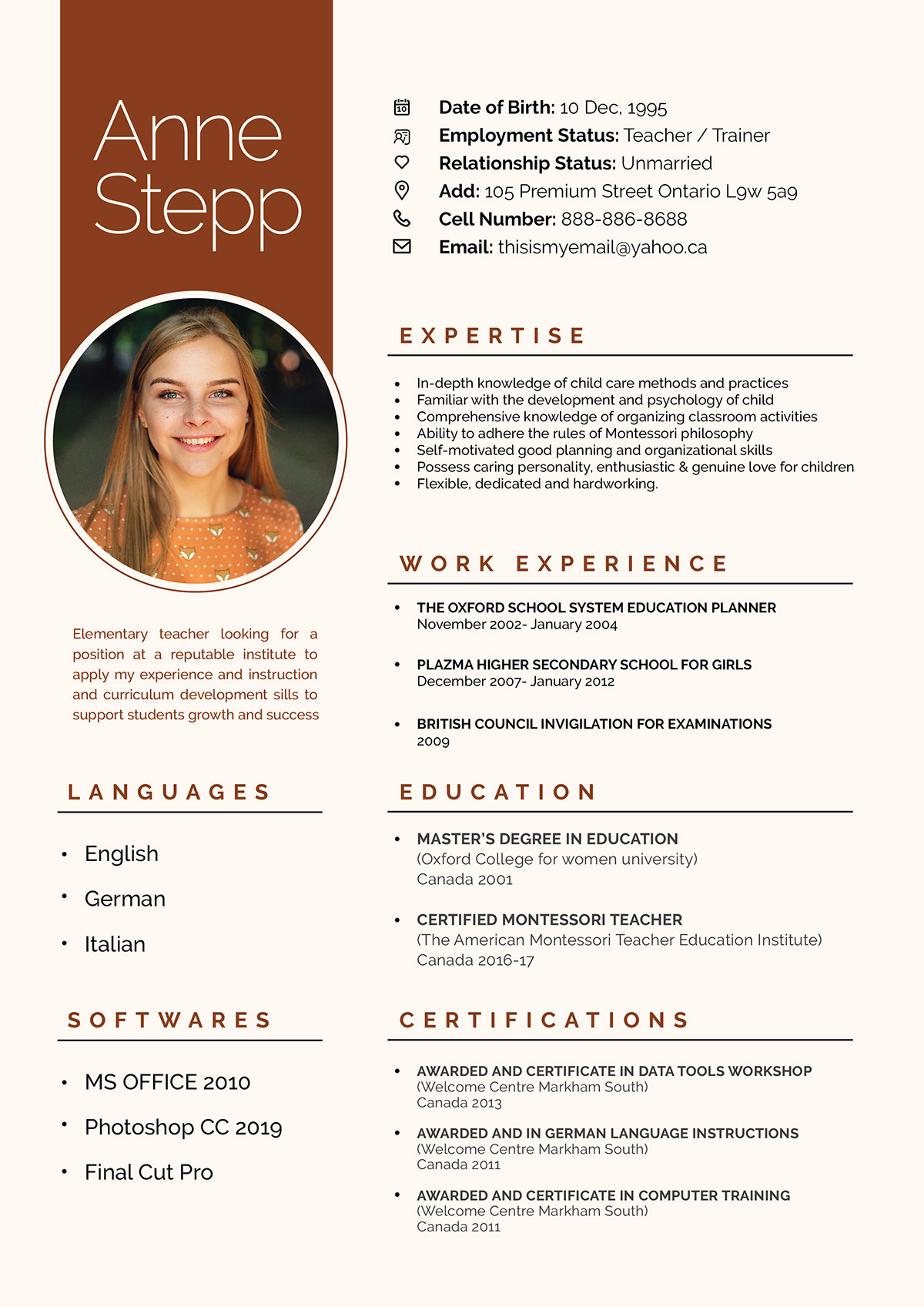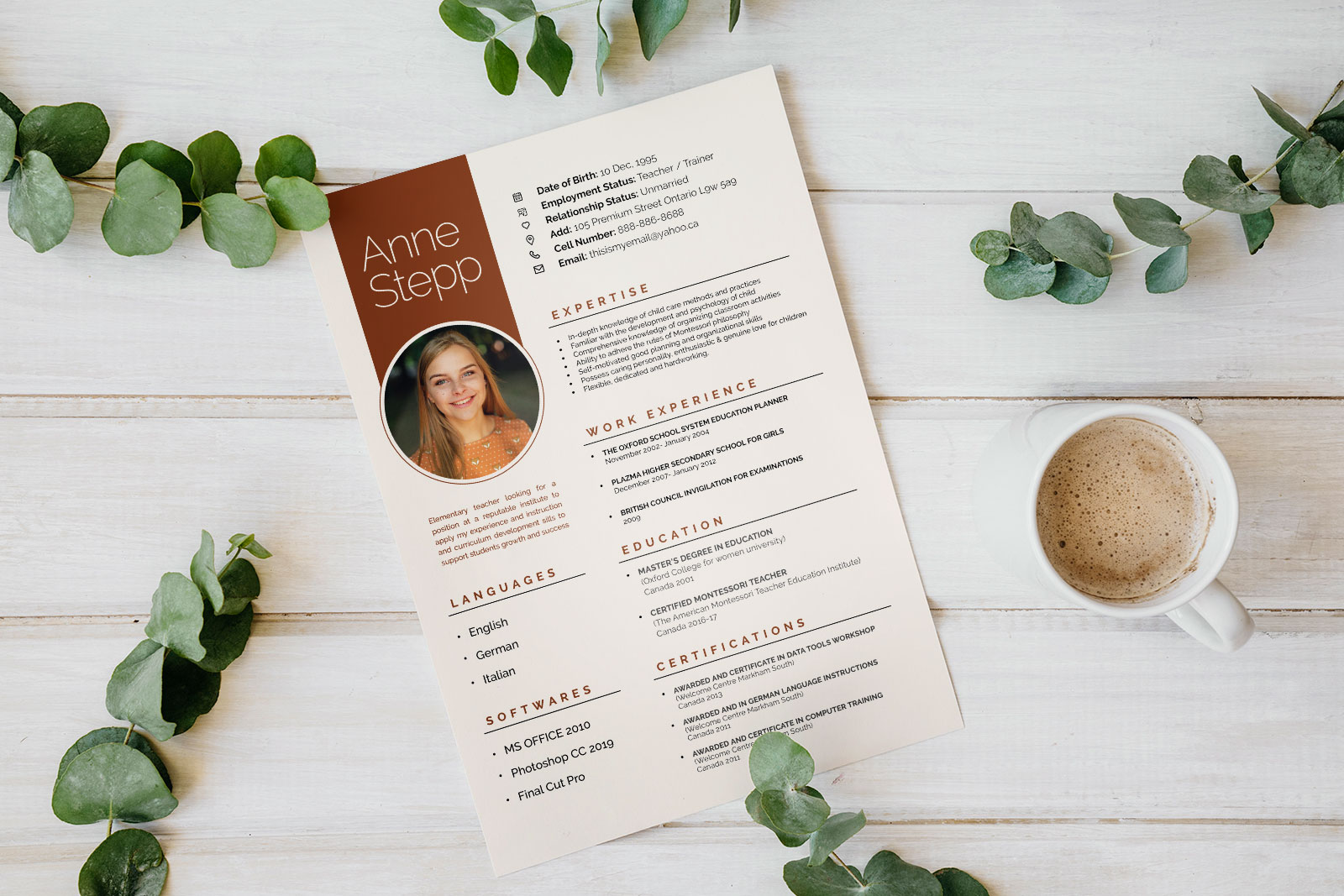 Format: Illustrator Ai (editable file)
License: This free curriculum vitae is for personal use only (linkback if sharing online)
Font: Raleway
Designed by Zee Que | Designbolts.com
Download Resume Template
More Resume Templates for Free: