Another blog, another super talented artist and his work. And today we will be praising the amazing artworks of animals by a Moscow based artist Maxim Shkret. He is a digital artist, specializes in digital art, product visualization, sculpting, and industrial design and works as a freelancer. He happens to have an experience of more than 10 years. He has worked with various digital agencies as a Graphic Designer and Art Director.
Keeping in mind how Maxim creates amazing tangled artwork, for today's blog, we decided to share his artworks. He uses various techniques to create 3D folded art of people and animals. It is amazing how he creates shadows in his designs by incorporating dimensional rendering. He uses lights in such a way that it highlights the fur and hair of animals resulting in a paper like art.
In his series of illustrations called 'Predators', Maxim has worked on owls, lions, foxes, bears, dogs, birds. He has created tangled artworks of almost every specie and we love each one of them so much. He used 3DS Max, V-Ray, ZBrush and Adobe CS5 to create all his portraits. Oh, and just by the way, Maxim has allowed some of his artworks to be printed as well. You should definitely get a hold of the artworks for inspiration and to understand the techniques.
The most interesting part of all the art works is that Maxim uses a unique layered style which allows the viewer to see every contour of the portrait. Be it a minute detail or the entire portrait itself, you will notice that every layer has a sculptural quality attached to it. Majority of the art works are designed close up giving a human eye one focal point to look at. The eyes get a glassy texture whereas, the overall art work is created using bright colors so that the appearance of the animal can be emphasized.
We are very sure that you will love all of the artworks shared here. Don't forget to share this blog with your friends and coworkers.
Remarkable Tangled Artworks of Animals by Maxim Shkret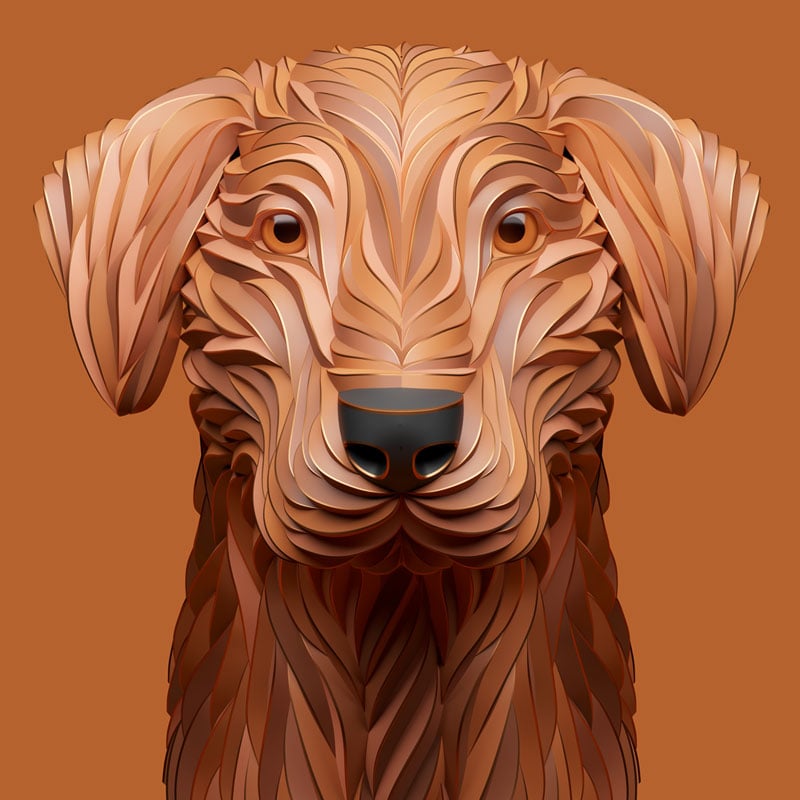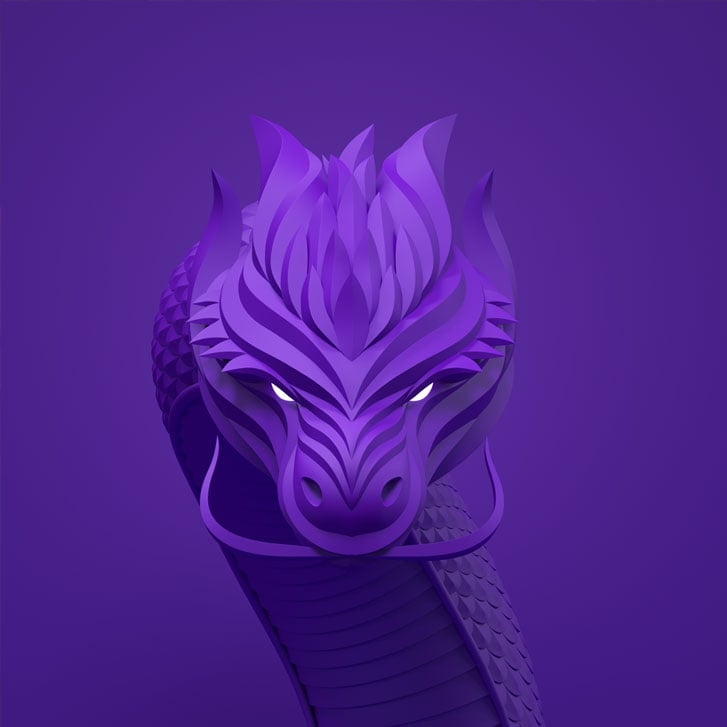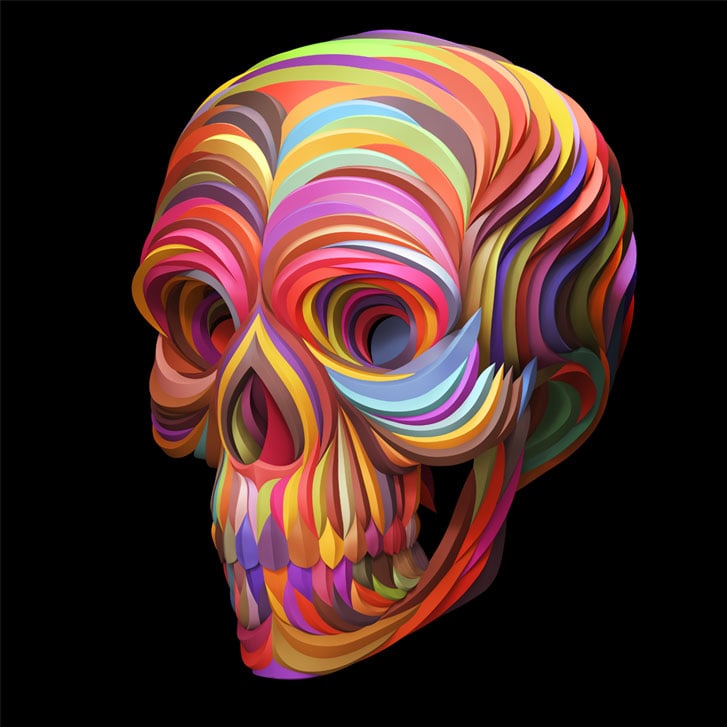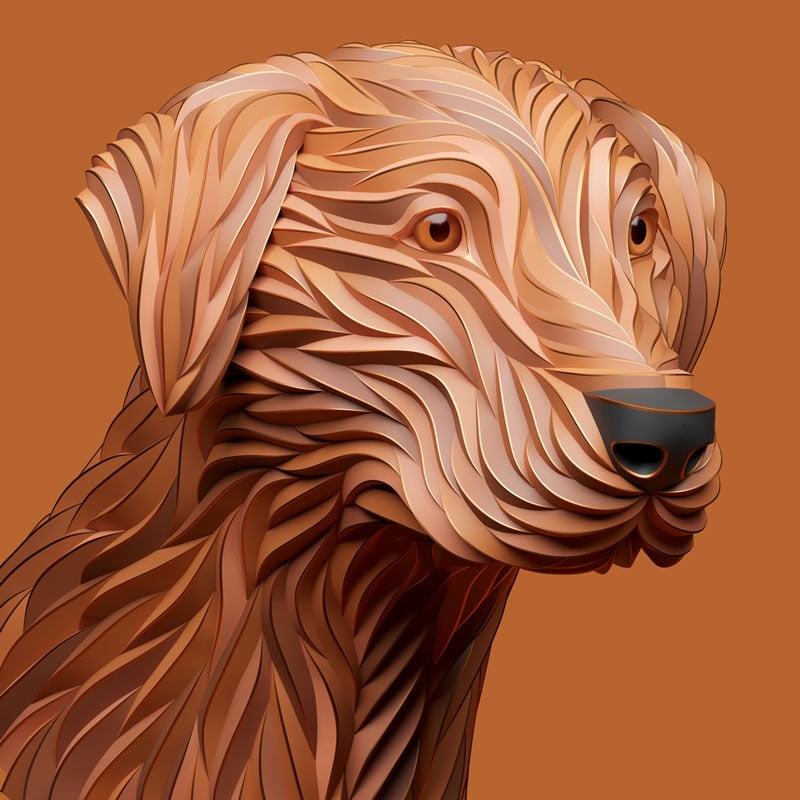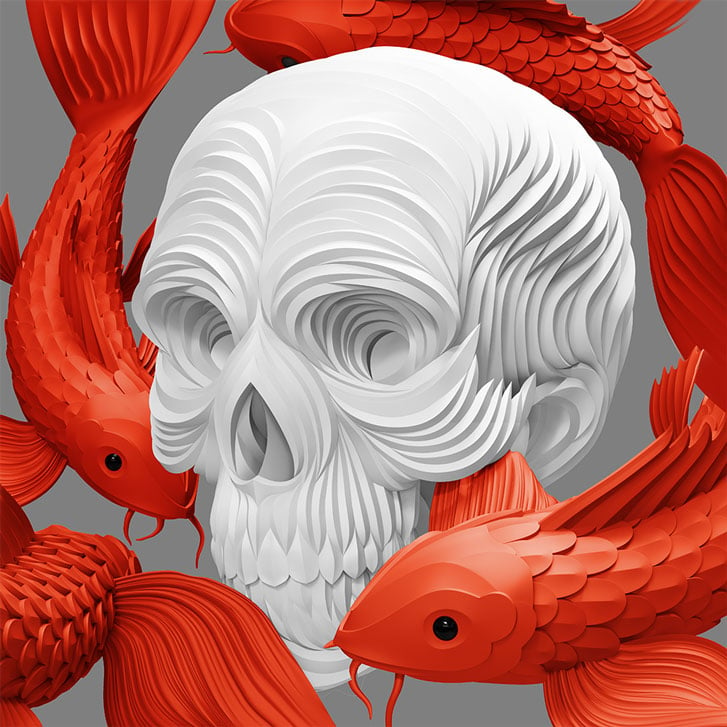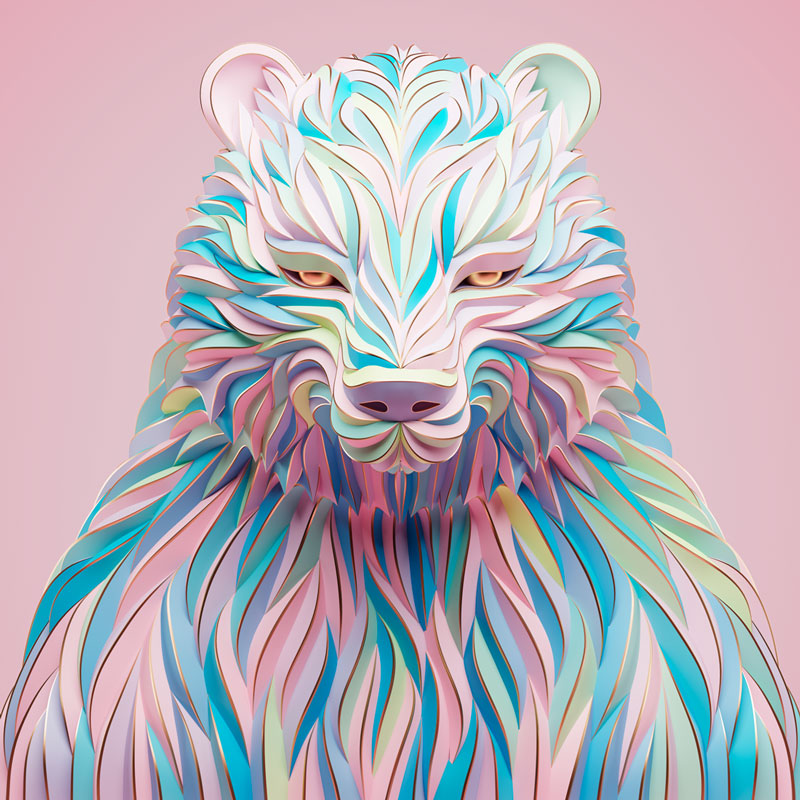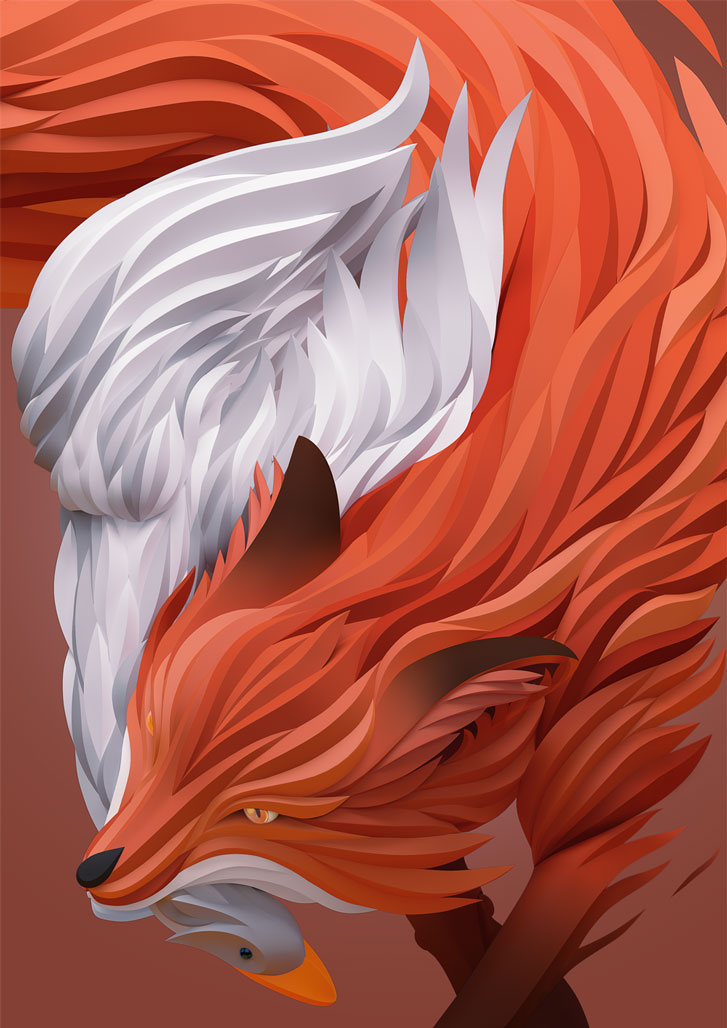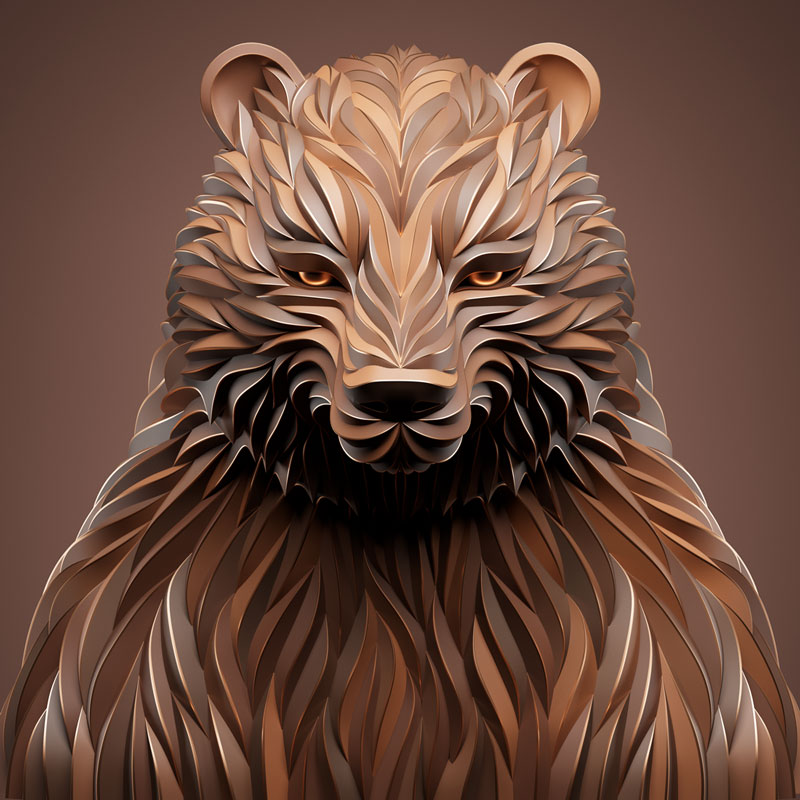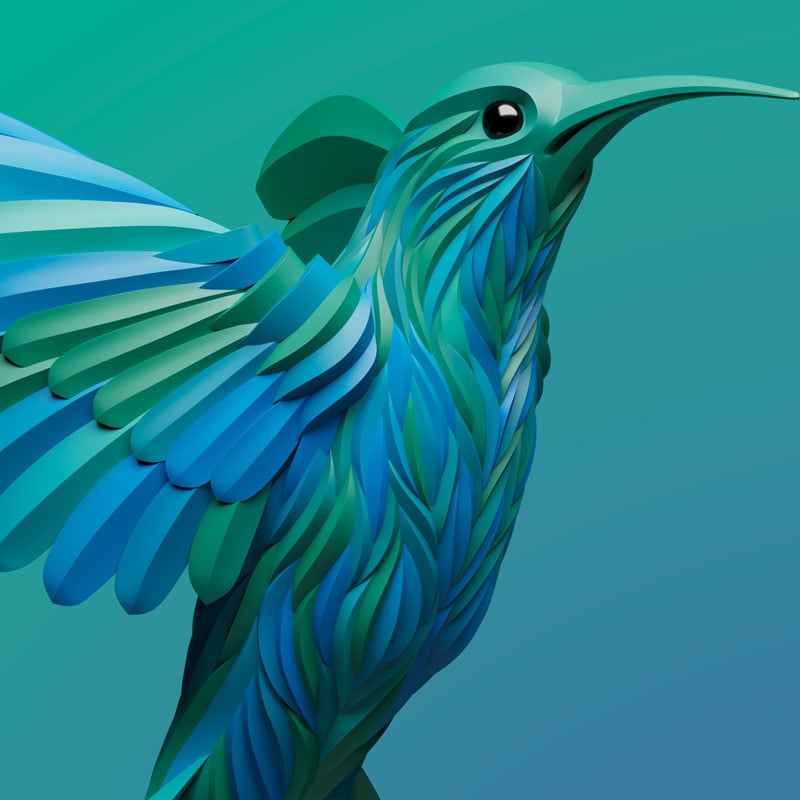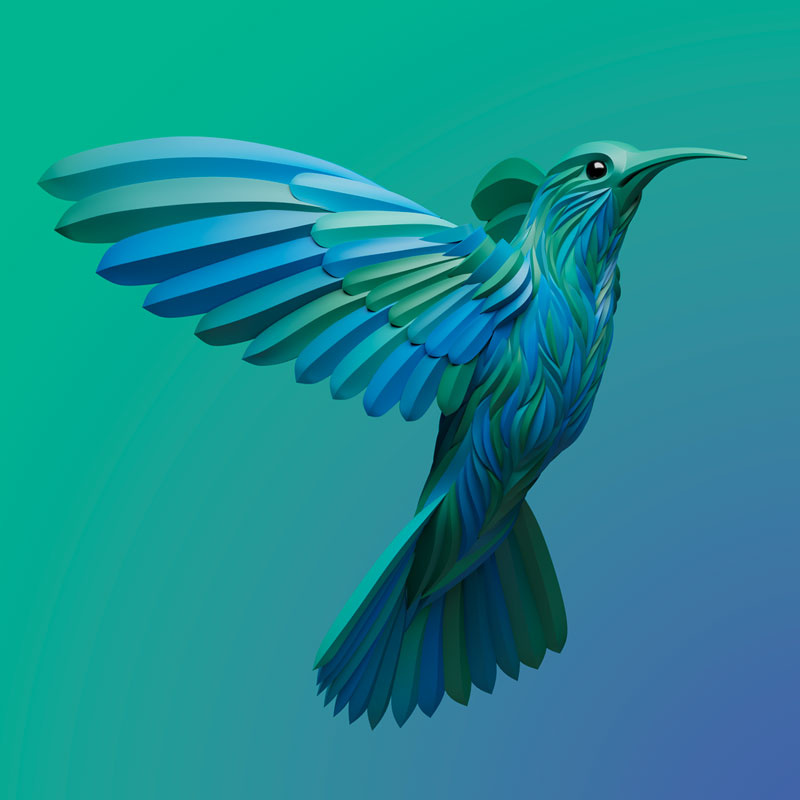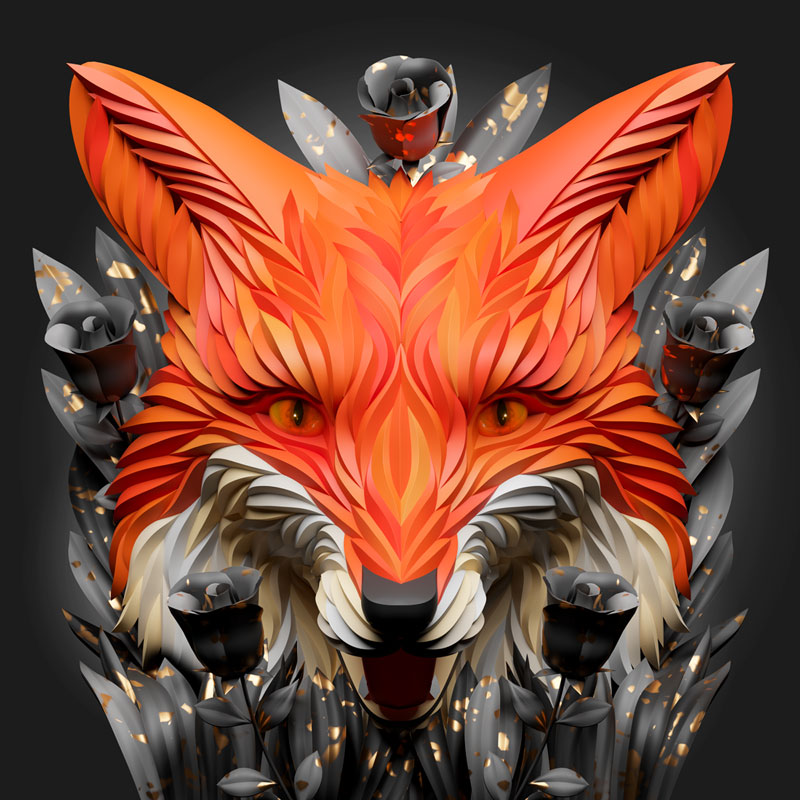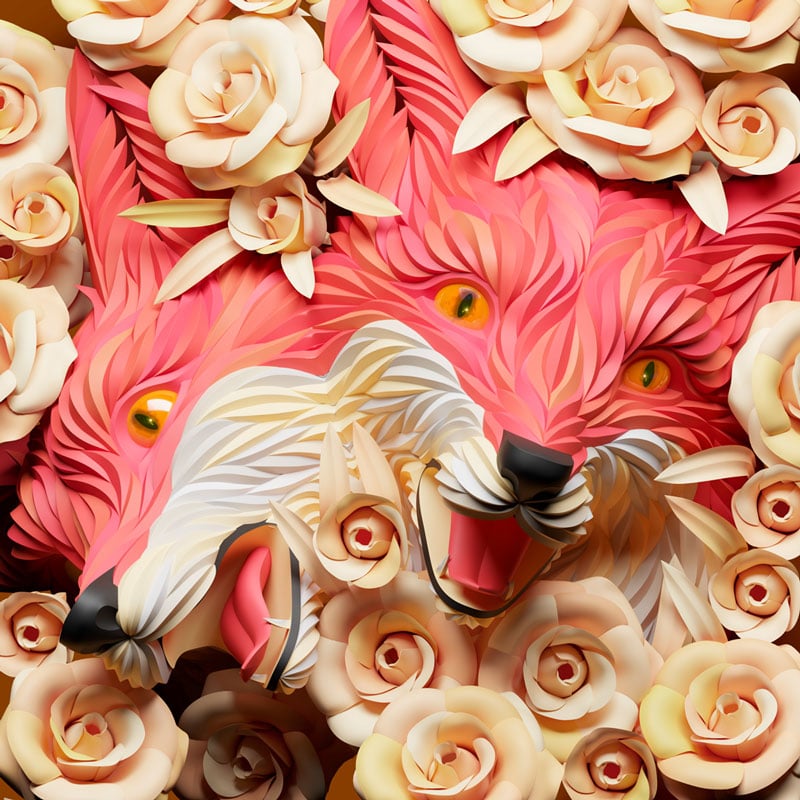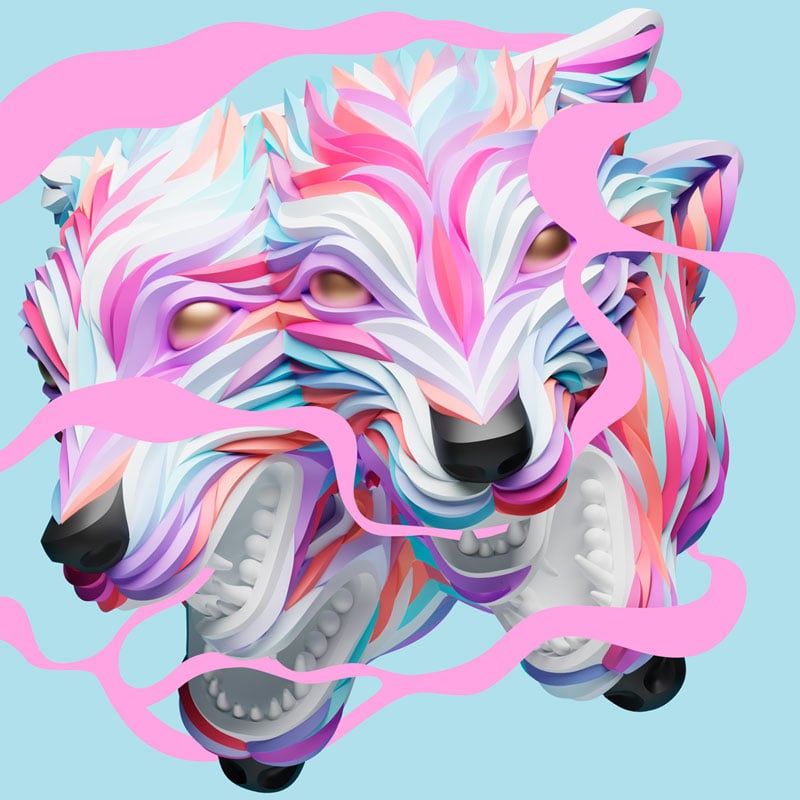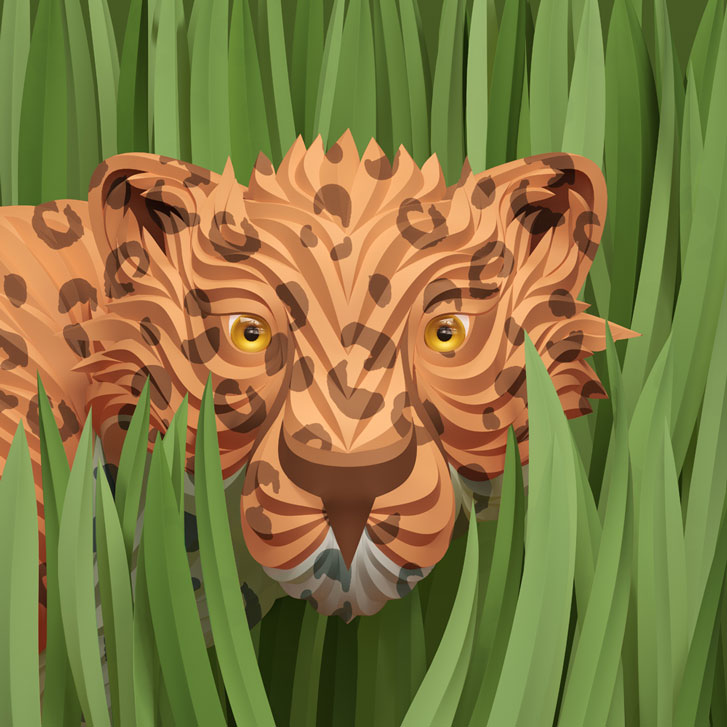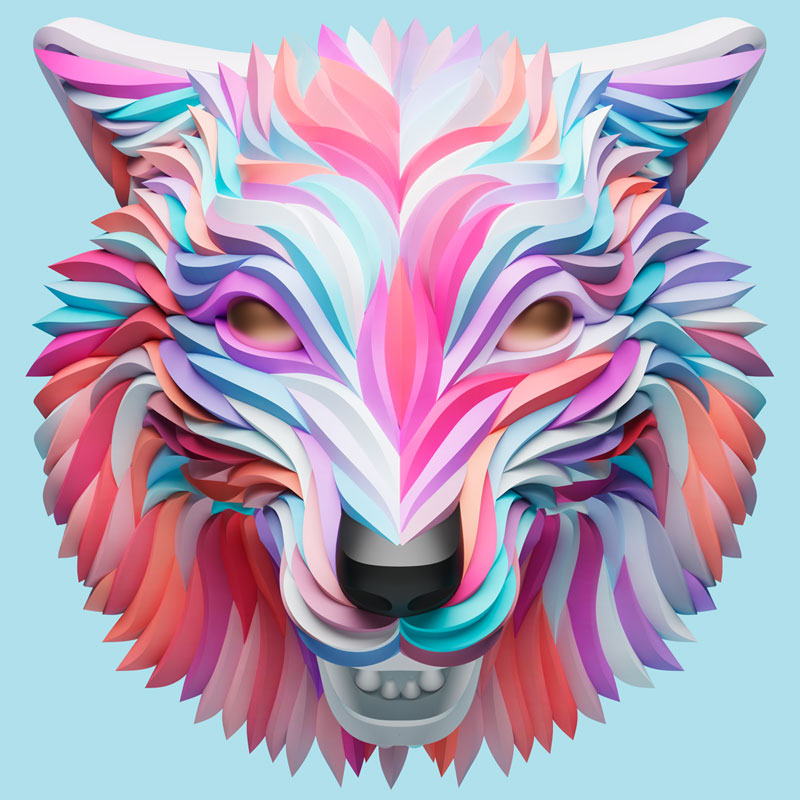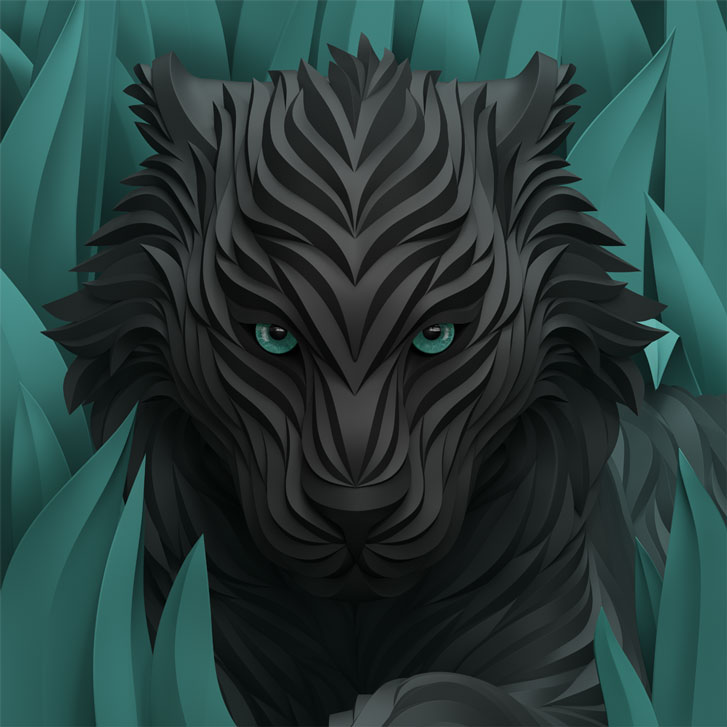 Recommended Digital Artworks: