Have you guys ever wondered what happened to our back, legs, hands and shoulders that we feel there is a stress on our body? That what is this literal burden behind our necks? That whenever we come back home from work, we feel exhausted and we just want the aches to go away? We happen to know friends and colleagues who had to take long breaks from their professional life because they are always in some pain. Well, it is because we do not pay attention to our sitting postures. In addition to that, majority of the workplaces all around the globe, do not believe in having ergonomic furniture for their employees.
The first and the foremost aspect which should be taken care of at workplaces is health of the employees. Only a healthy person in their healthy body can help your business grow but if they are not able to fight work stress due to bad furniture then you should have it replaced with office friendly furniture items as soon as you can.
Recommended: Best Computer Tables 2019
Keeping in mind the people who happen to experience backache, headache, stress and exhaustion after work, different manufacturers came up with the idea of having adjustable standing desks. The basic advantage of having a standing desk is that it helps you sit and stand up from the work station easily in a comfortable manner.
Standing desks can be adjusted to any height making life so much better and well, healthier especially for those who have to sit in front of screens for at least 8 to 9 hours. In addition to that, these desks are spacious enough for dual computer monitors and the accessories and can hold up to 35 pounds.
The standing desks do not wobble at all and the designs are very much safe to use. With these desks, you can carry out your official tasks in a better way. Always remember that it is good to be a hard working person but it is great to be and healthy and efficient individual. So when are you getting your adjustable standing desk?
1. VARIDESK – Height Adjustable Standing Desk – Pro Plus 36 – Stand Up Desk for Dual Monitors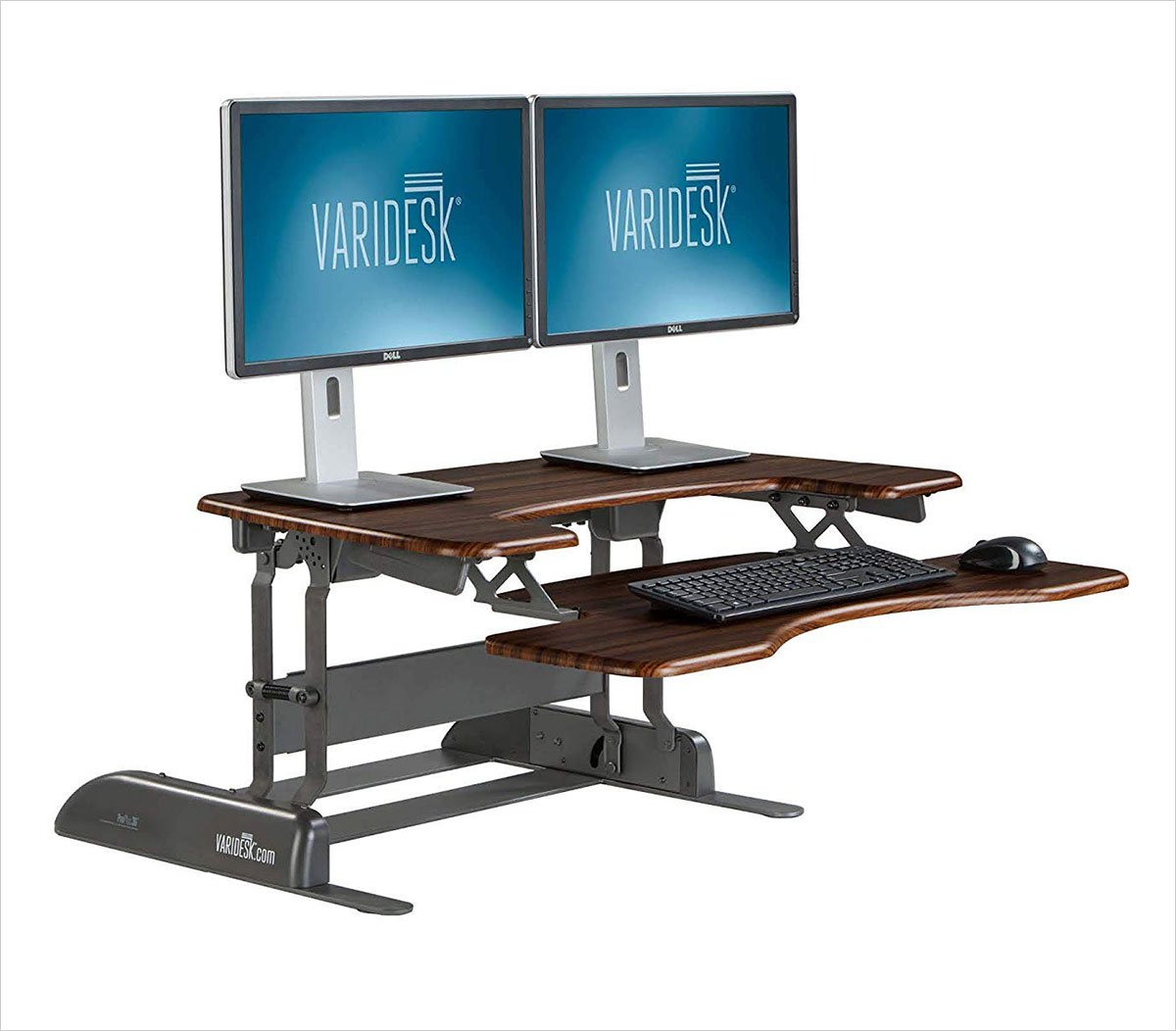 2. EleTab Electric Height Adjustable Standing Desk Converter Sit to Stand up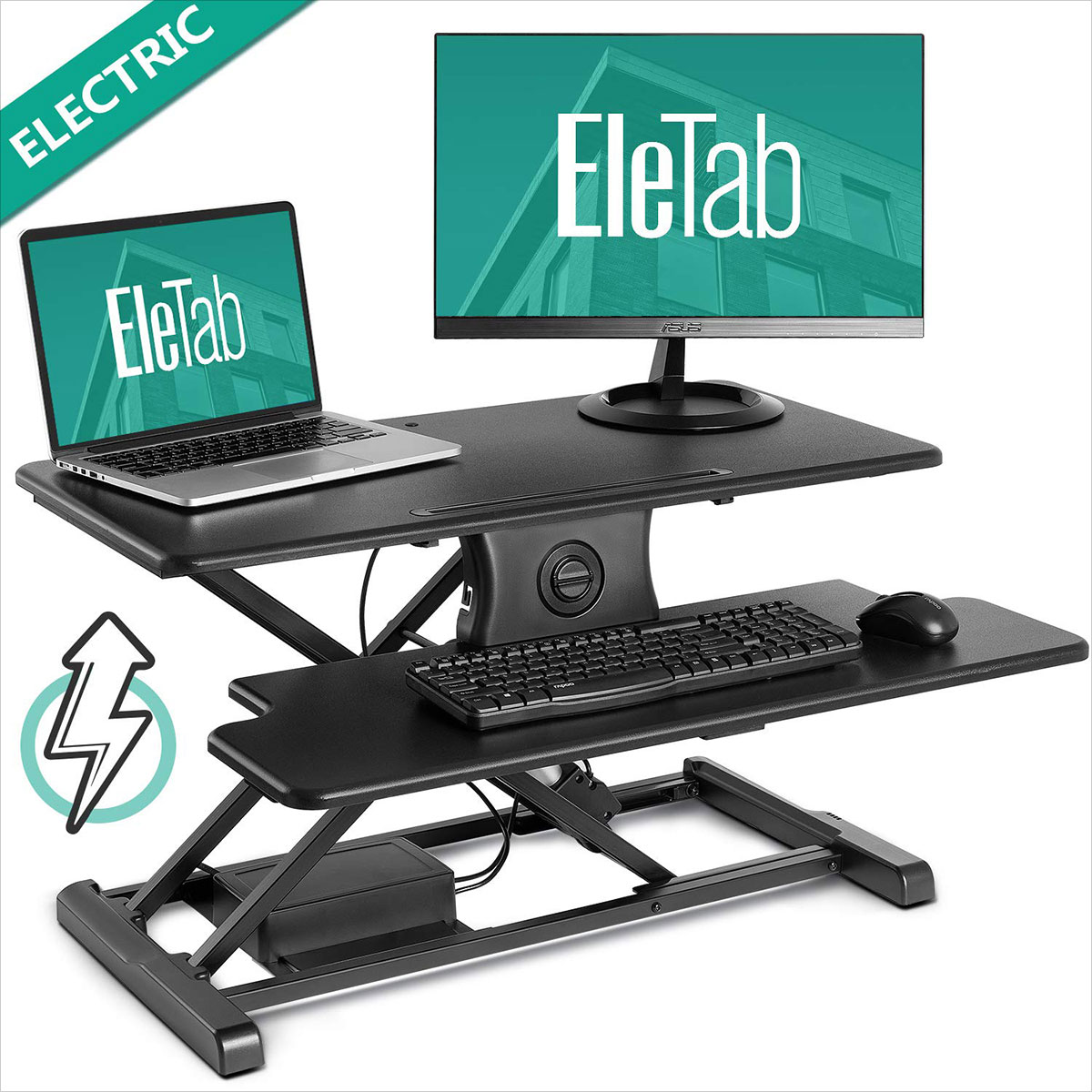 3. VIVO Black Deluxe Height Adjustable Standing Desk 36 inche Tabletop Monitor Sit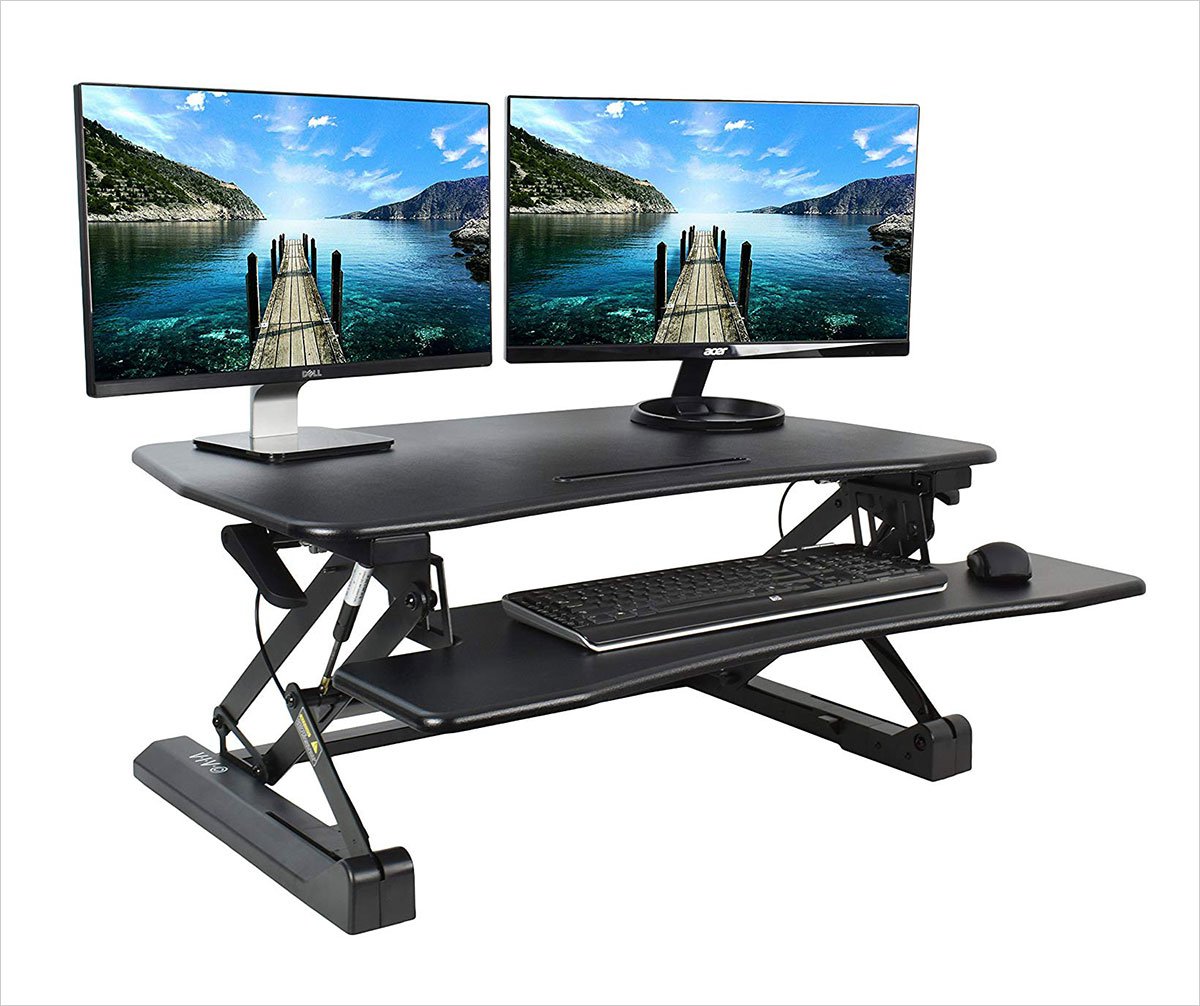 4. Seville Classics WEB599 Airlift 30 Inches Compact Gas-Spring Height Adjustable Standing Desk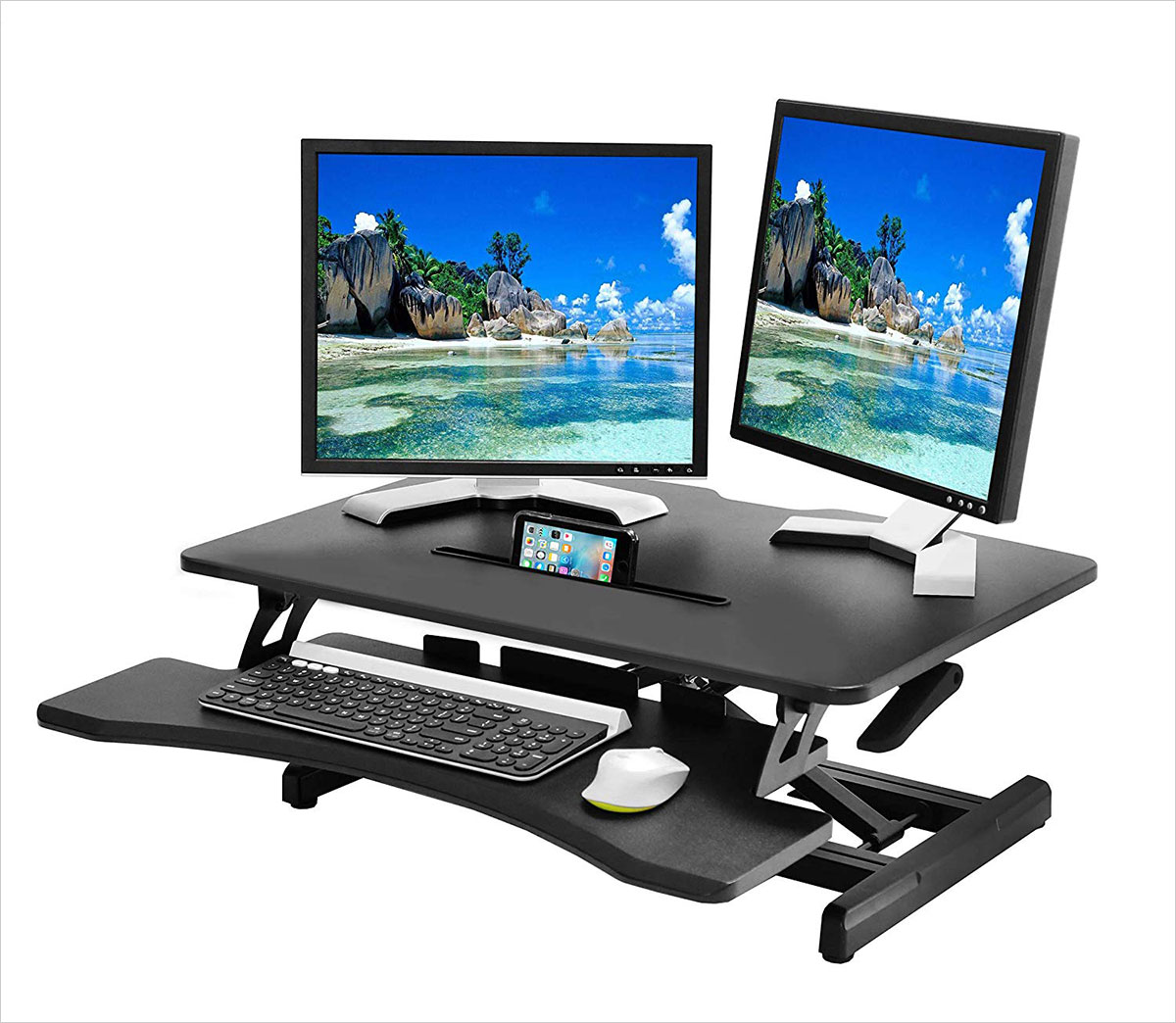 5. 
Rocelco EADR Deluxe Ergonomic Height Adjustable Sit/Stand Desk Computer Riser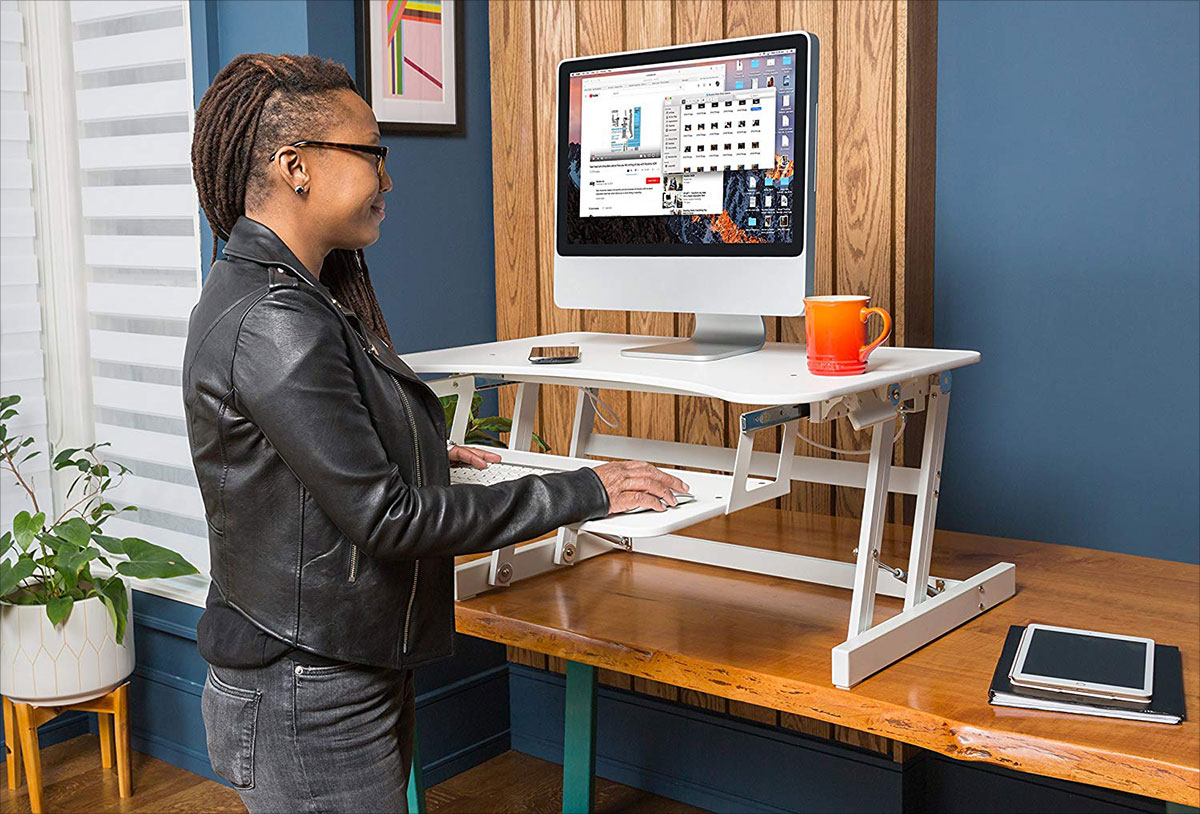 6. Halter Black Height Adjustable 36 Inches Stand up Desk Converter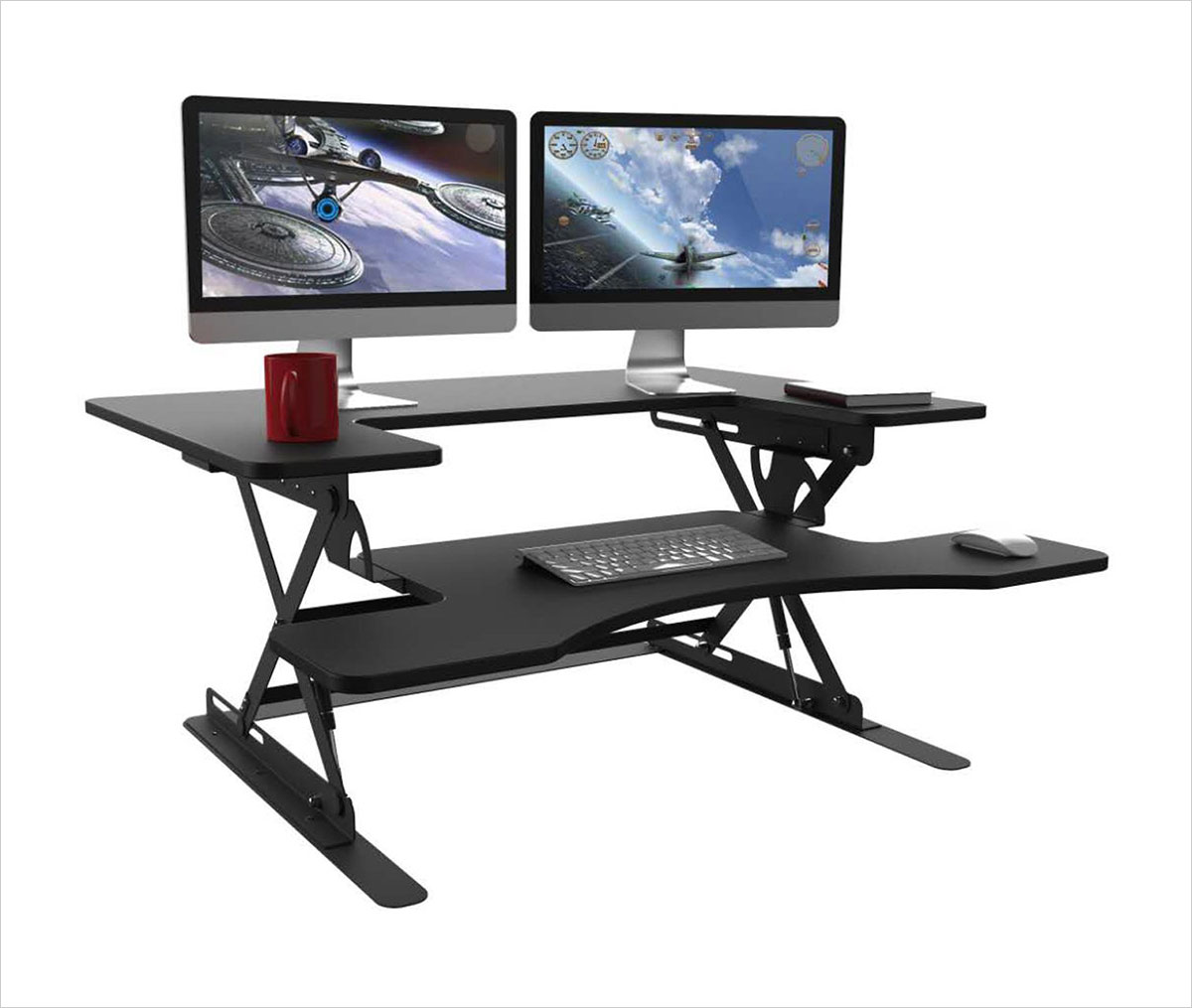 7. 
VIVO Electric Height Adjustable Standing Desk Converter – Sit to Stand Power Riser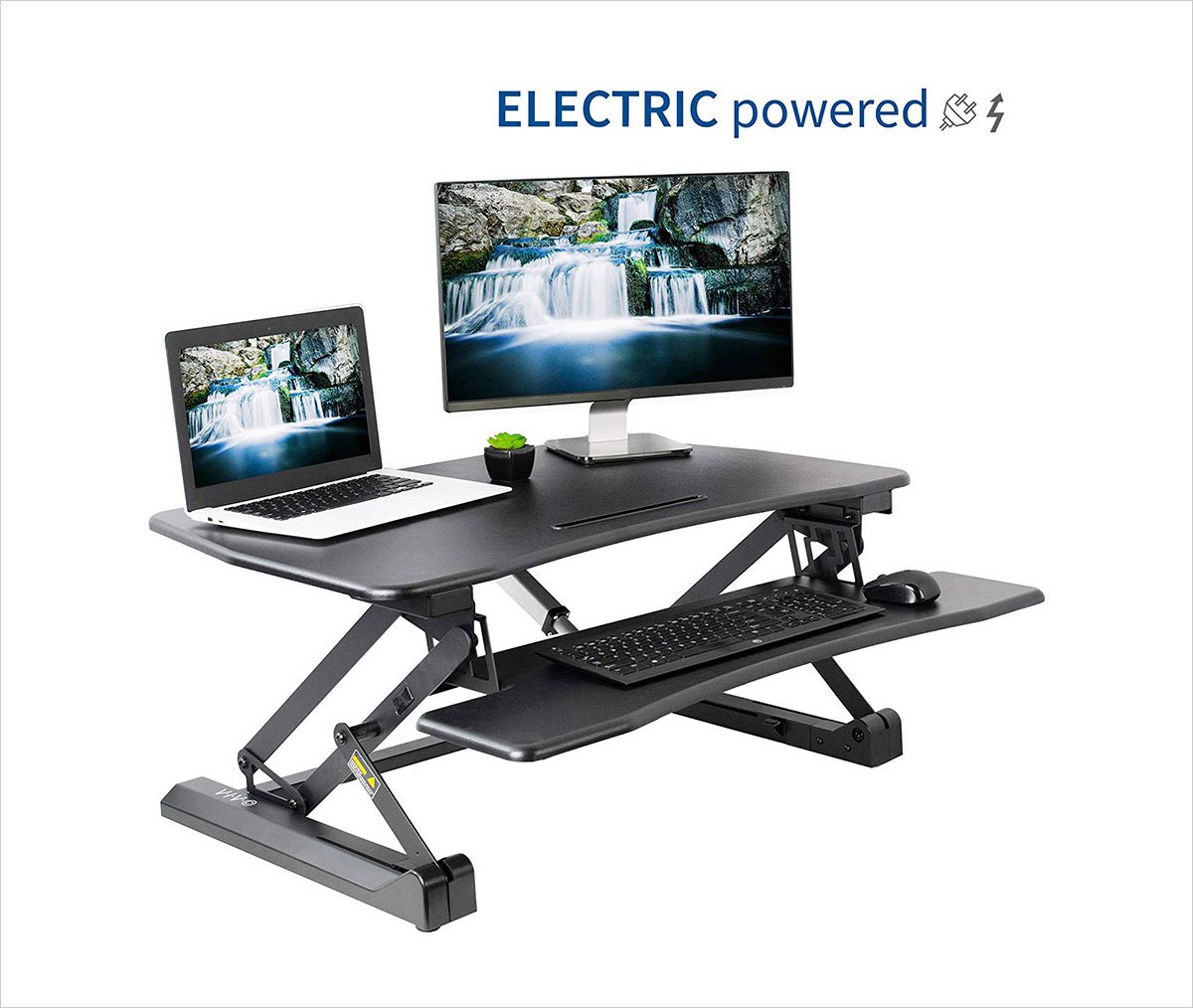 8. Victor DCX710 High Rise Collection Height Adjustable Standing Desk with Keyboard Tray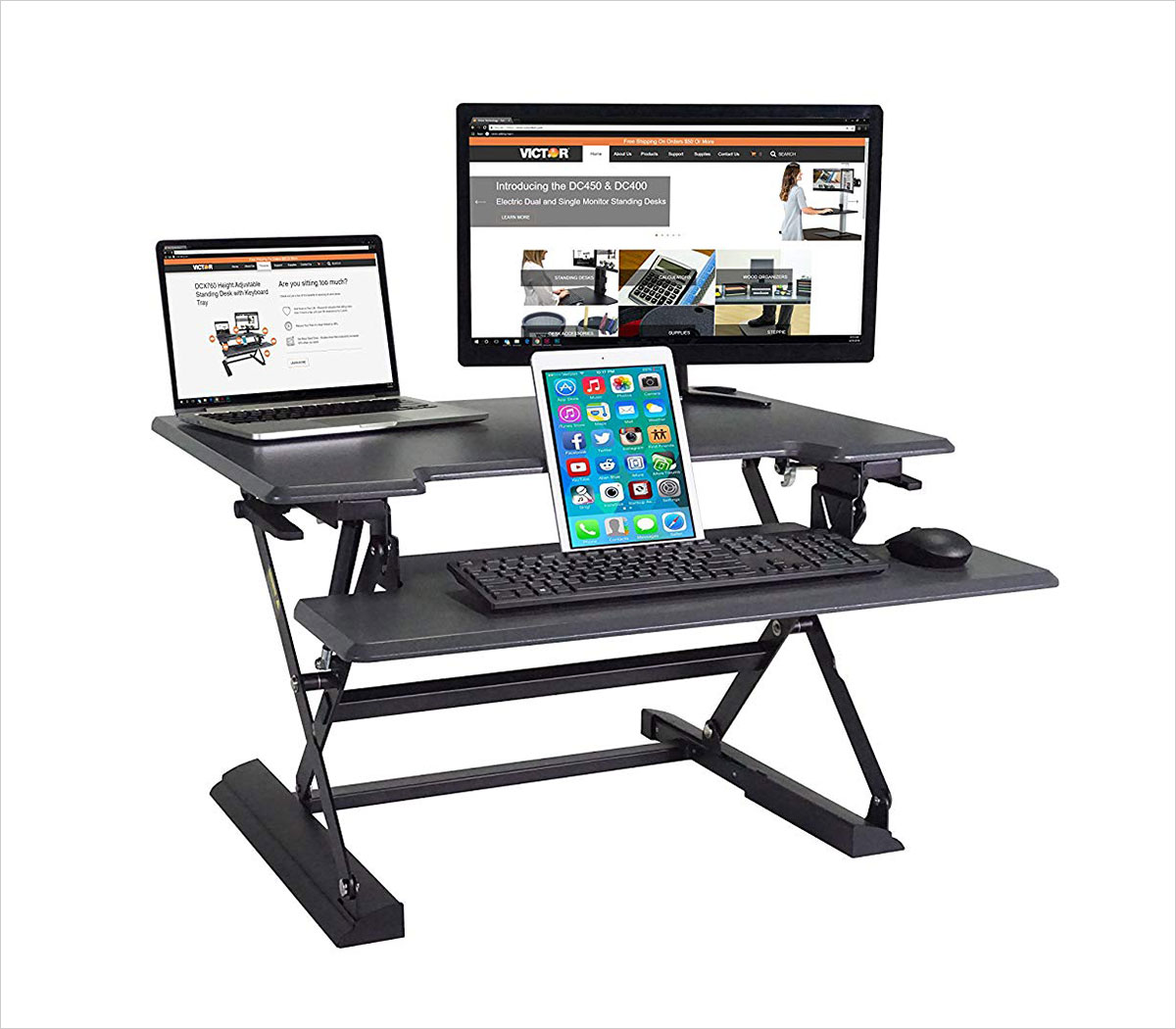 9. Desktop Workstation Combo Standing Desk – 35 Inches Wide Platform Height Adjustable Stand Up Desk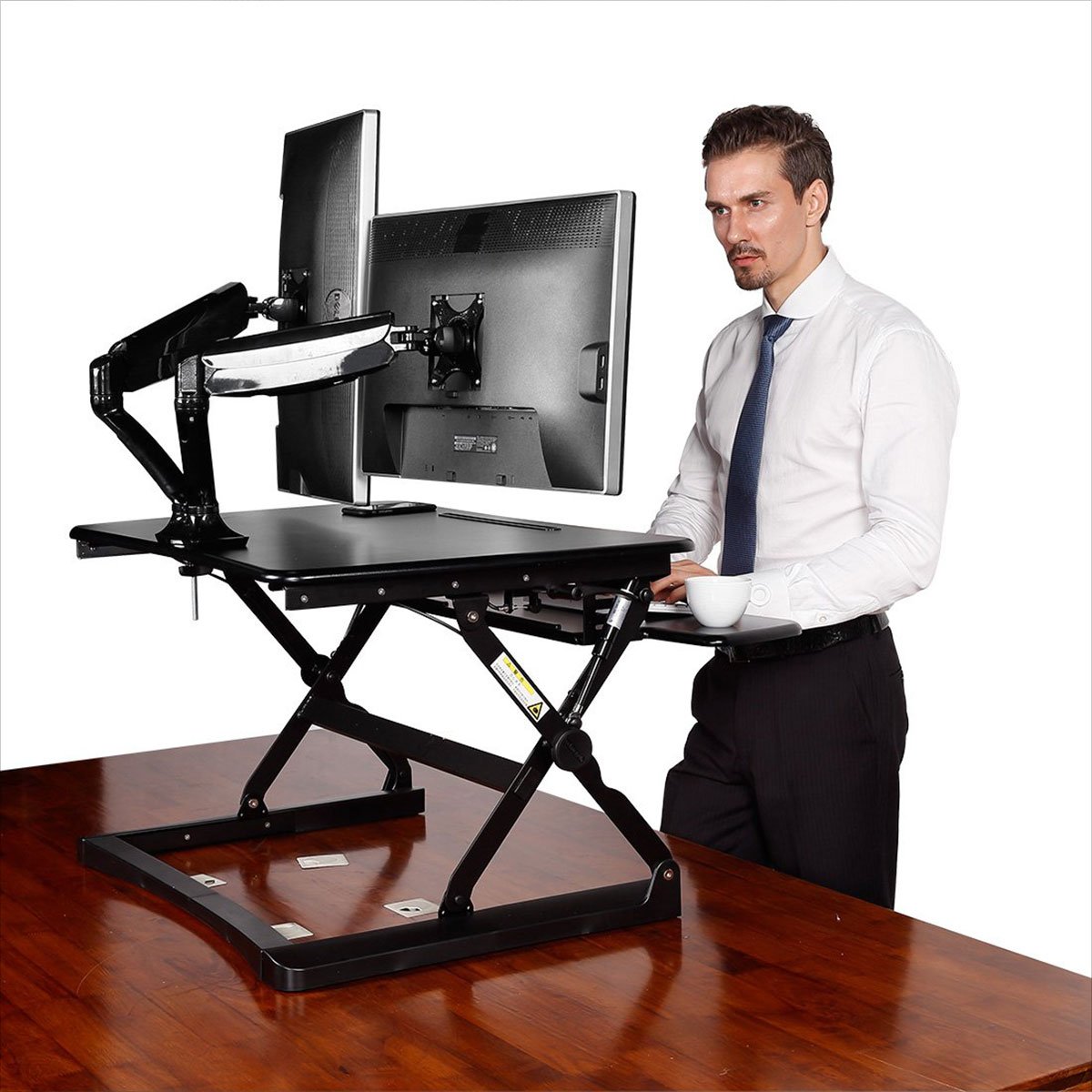 10. TOUCHXEL Stand Up Desk Converter 12 Level Height Adjustable Riser Workstation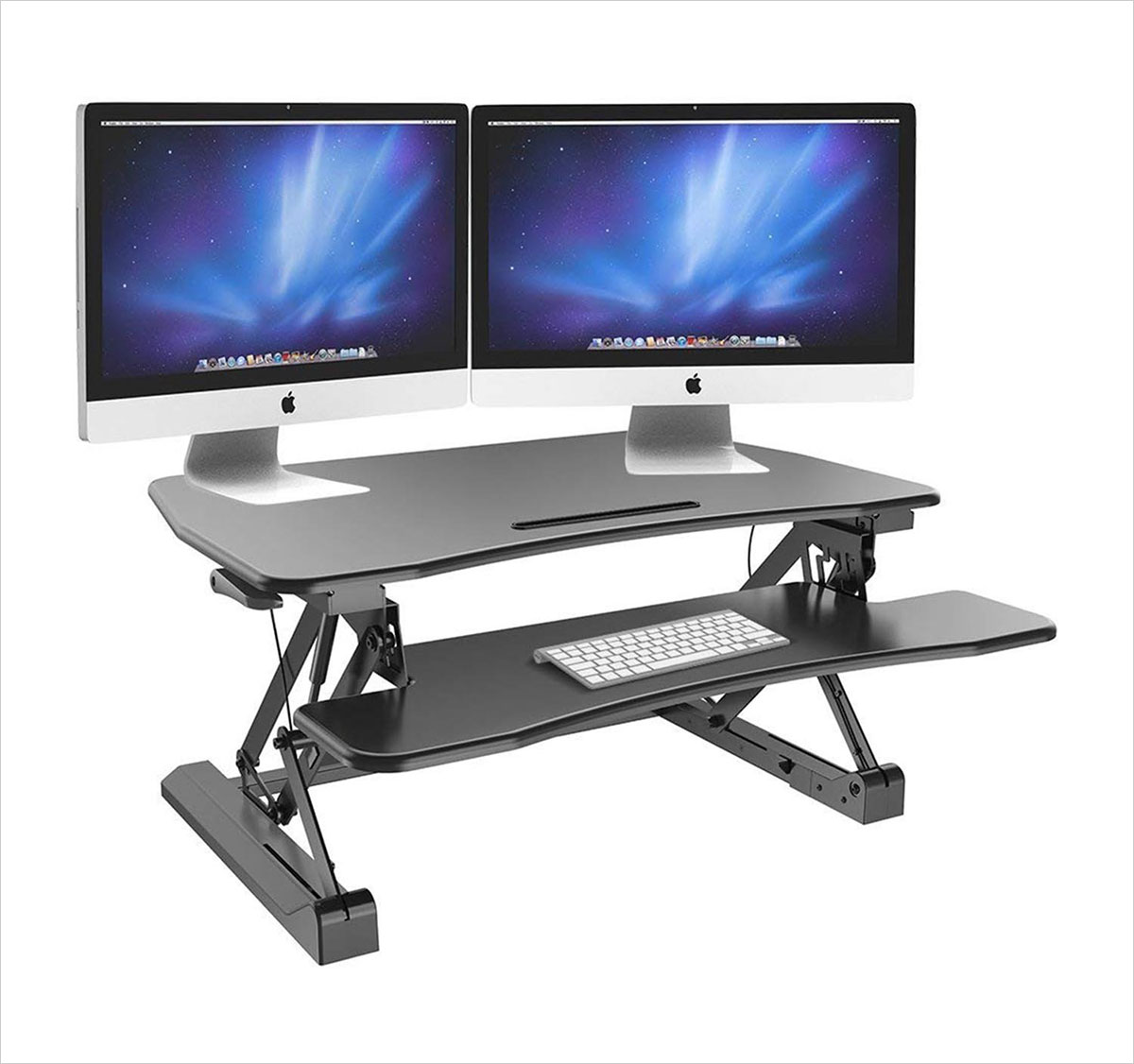 Recommended Articles: